The ES gapped up big, but not over the UPT, and was sold, sold, sold. This leaves a decisive midrange outside day down on the chart. The futures lost 22 on the day with price back below the short term trend defining 10ema.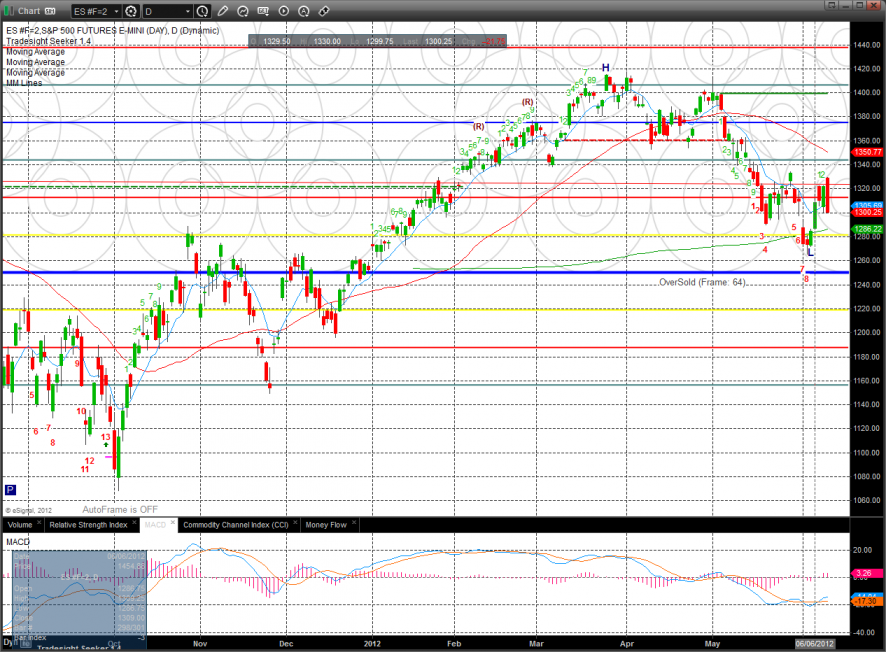 The NQ futures also had a miserable day opening at the high and closing at the low. Keep a close eye on the 0/8 level. Technically, the chart has not recorded a qualified higher high to confirm any intermediate change in trend. There has yet to be a close above the 5/29 settlement which is the key to changing the trend. The overall trend is still down.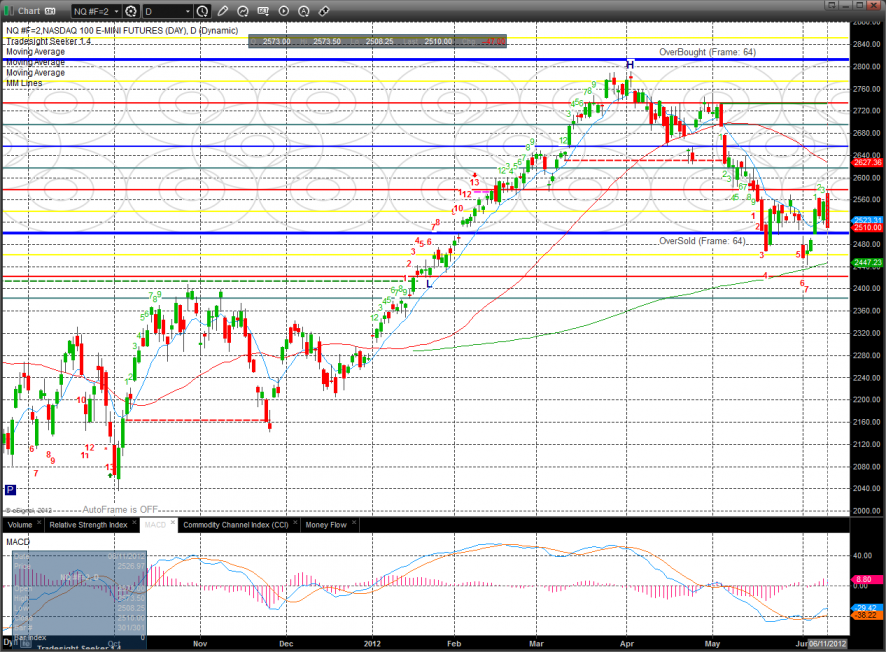 The total put/call ratio remains neutral: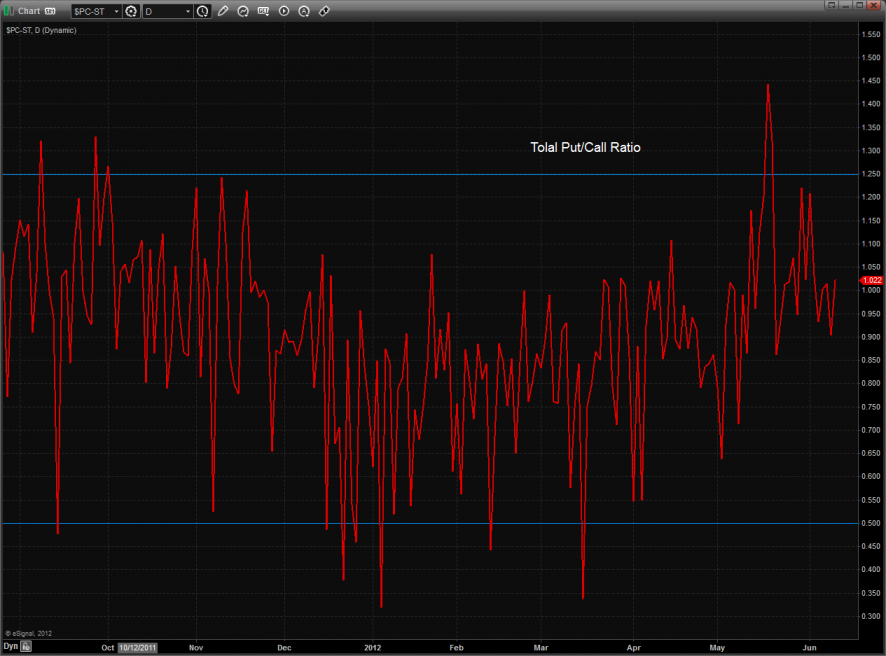 Our 10-day Trin remains neutral: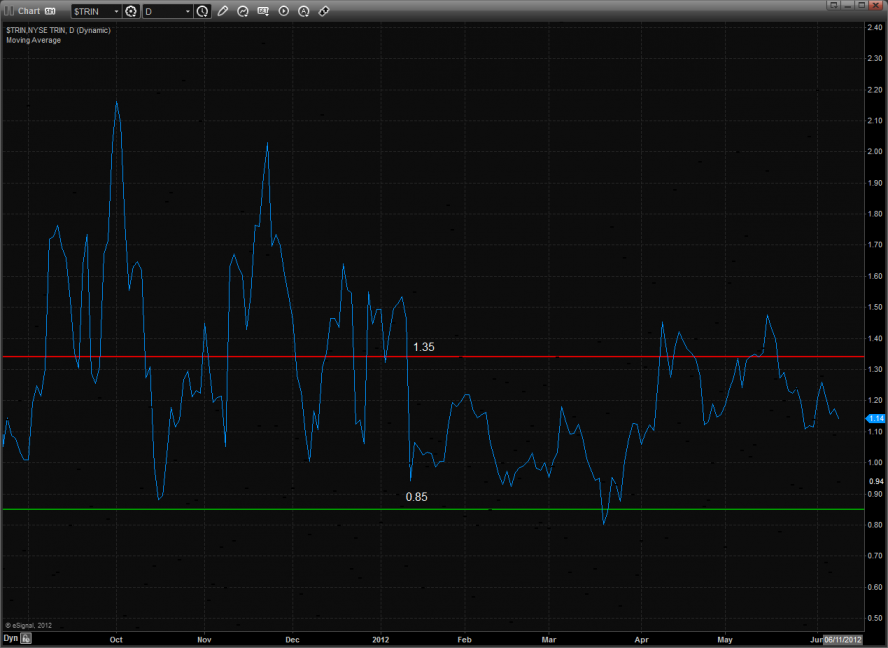 Multi sector daily chart: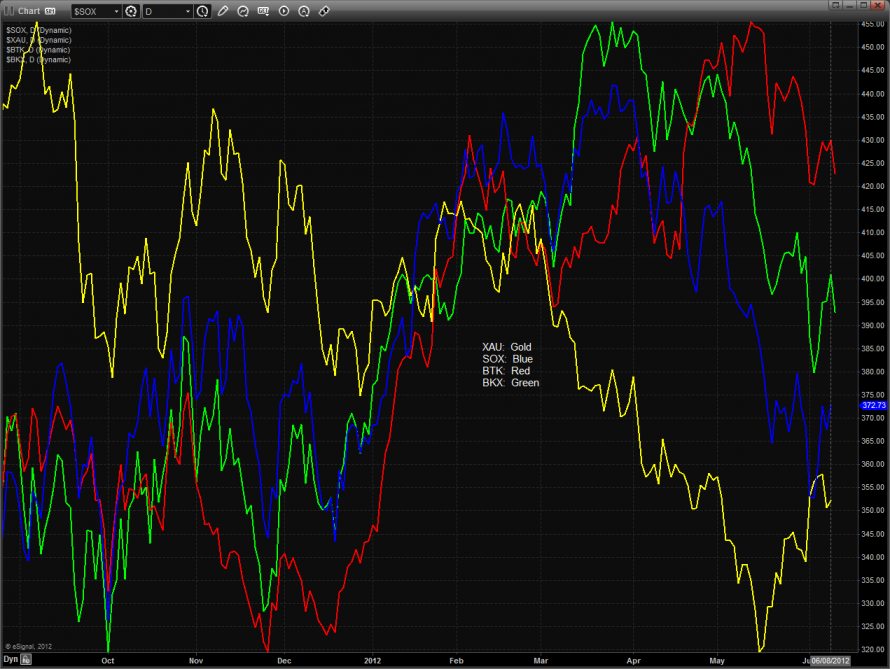 The SOX vs. the NDX continues its relative strength downtrend. The market will be fighting a headwind until this changes. Keep in mind that the SOX can change direction in a hurry when it wants to.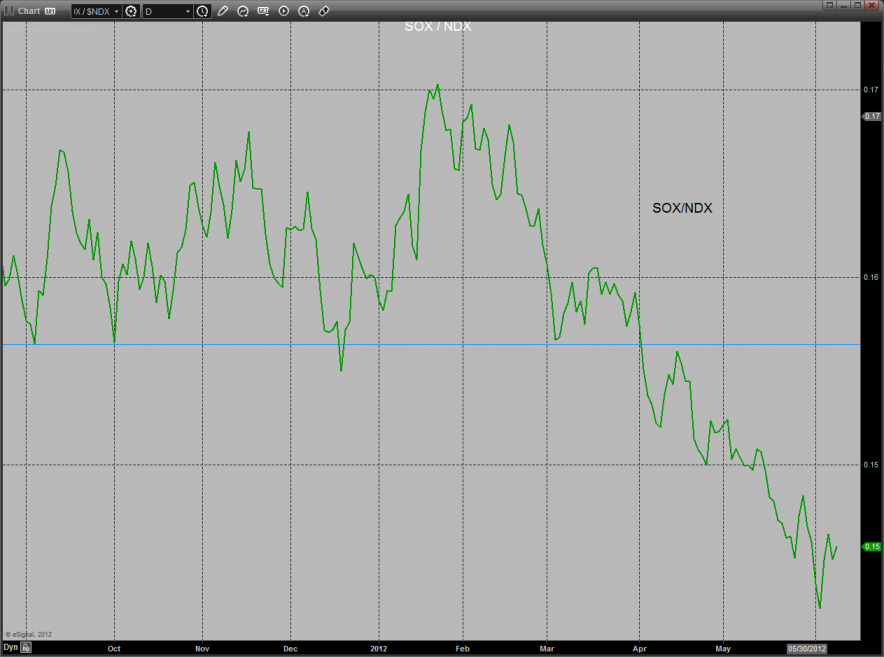 The defensive XAU was the best of the miserable performers Monday. The static trend line is the level that needs to be claimed by the bulls. The MACD is climbing and could breakout this week.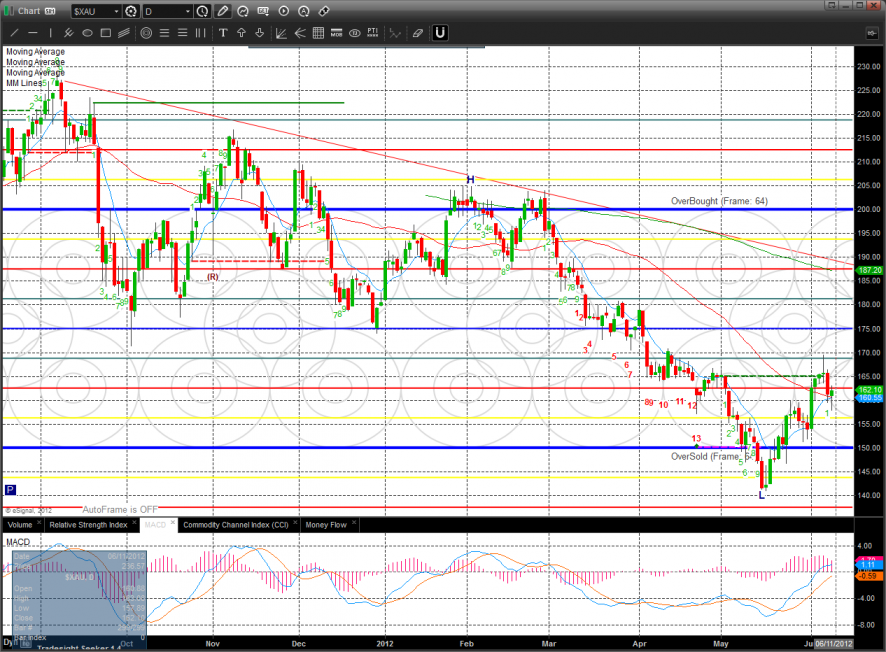 The OSX was weak but less than the broad market. There has been no successive closes above the 10ema to change the trend.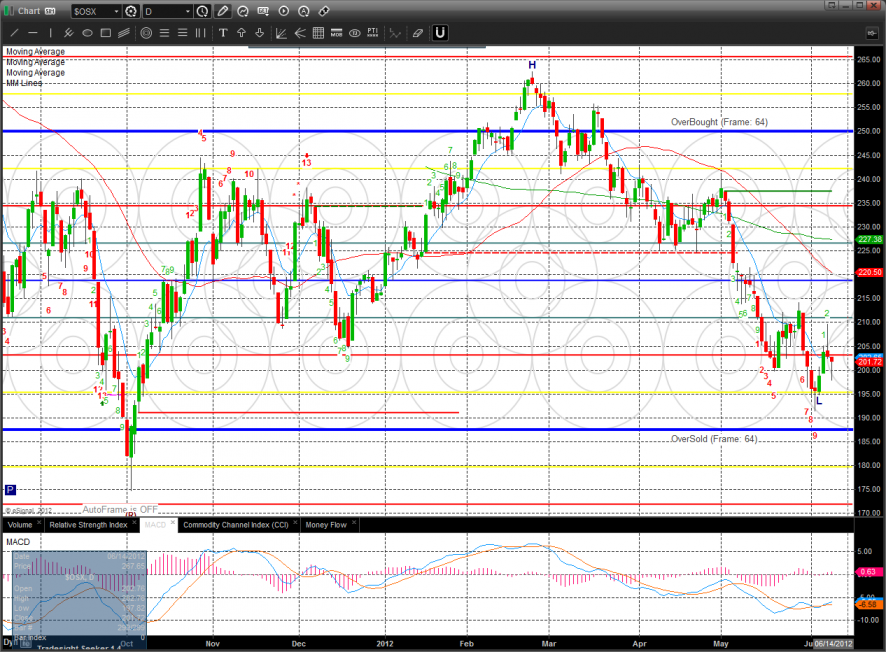 The BKX was weaker than the broad market and is still below the 4/8 level.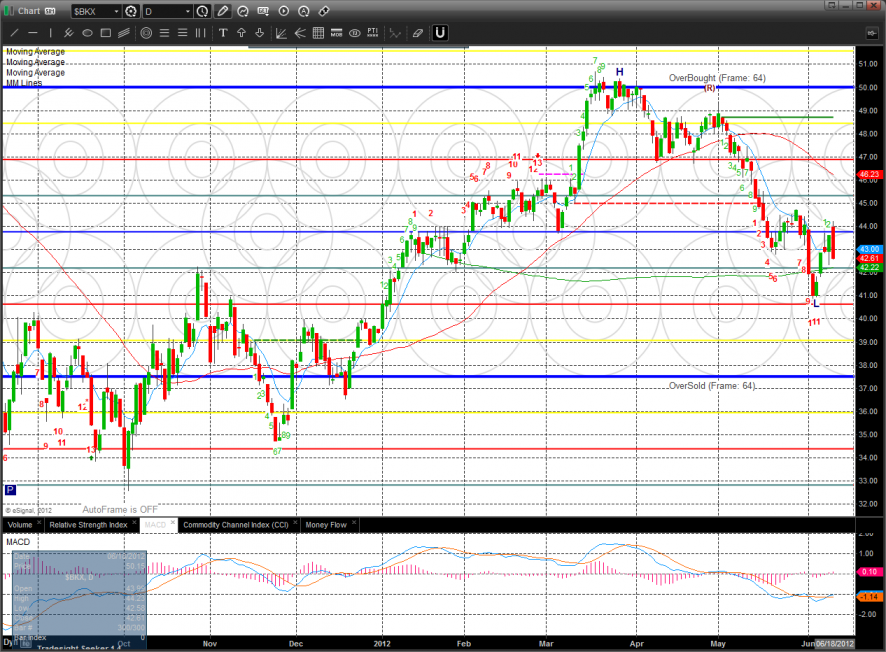 Oil made a new low close on the move and has been using the -2/8 level for support. The Seeker is deep into the exhaustion countdown and should produce a buy signal soon.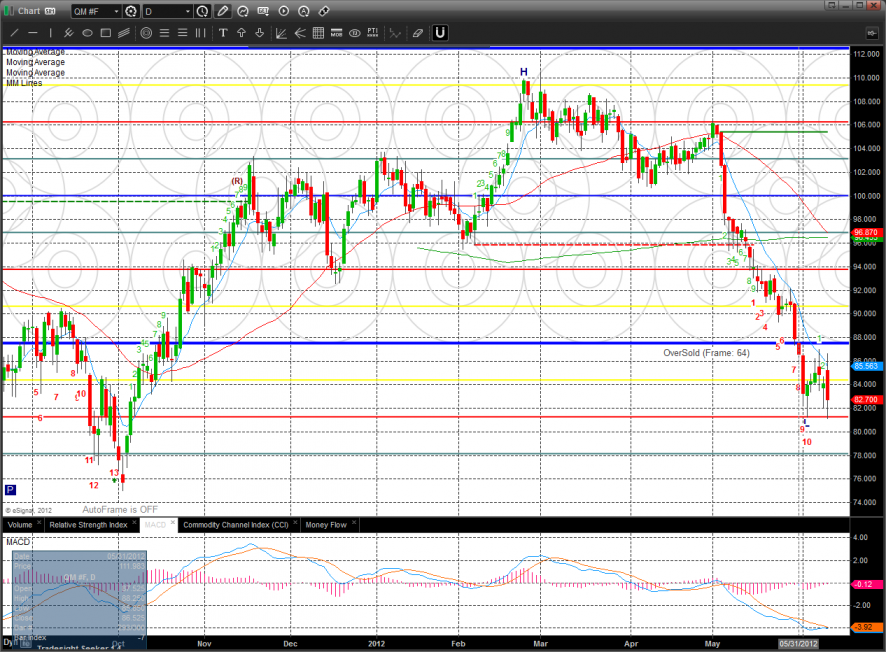 Gold: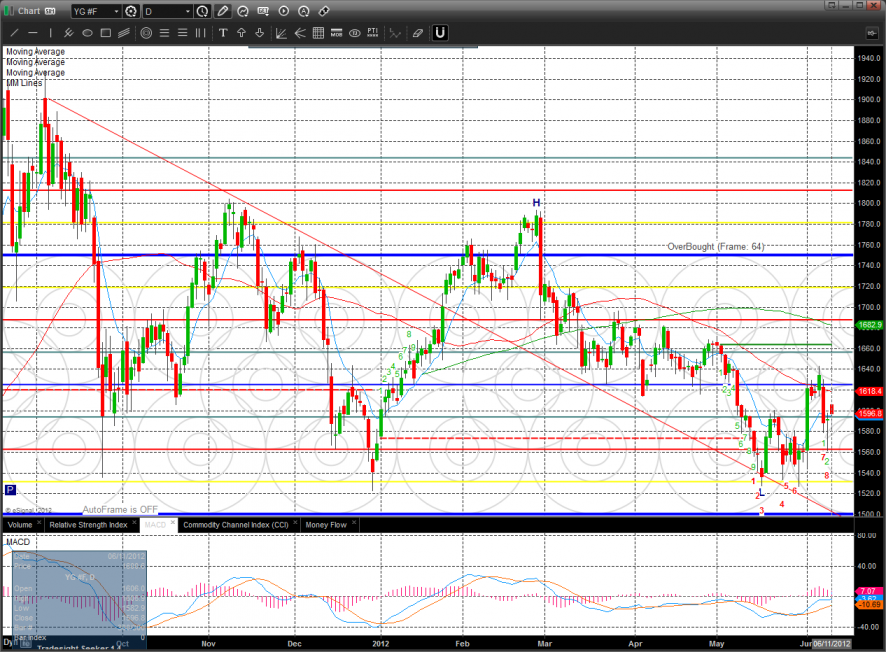 Silver: