The SP opened the session with a strong gap up, filled most of the gap and rallied to back to settle near the opening. Note that the close exceeded the February breakout. A short term DTL has been added to the chart to represent the potential breakout over the current down trend.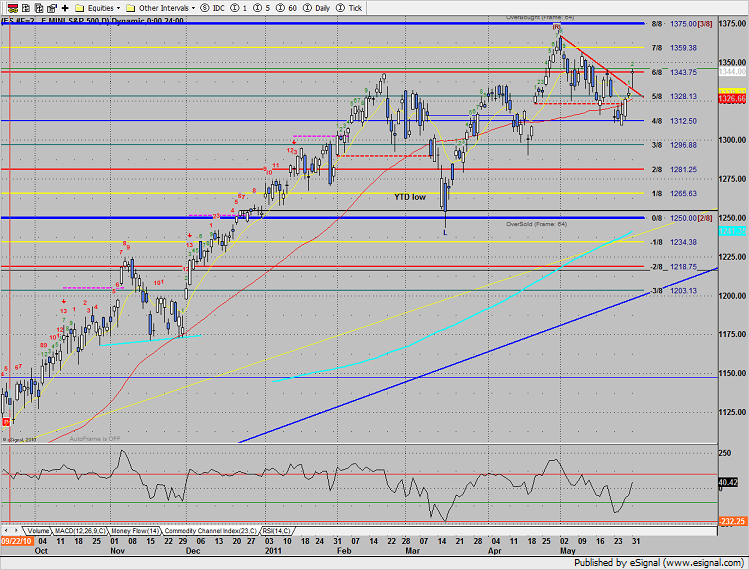 Naz was higher by 39 on the day and was relatively strong vs. the broad market. This is a positive development and welcomed by the equity bulls. Price closed right at the 8/8 level and below the 8/8 Gann level. The February high at 2400 is the next important level.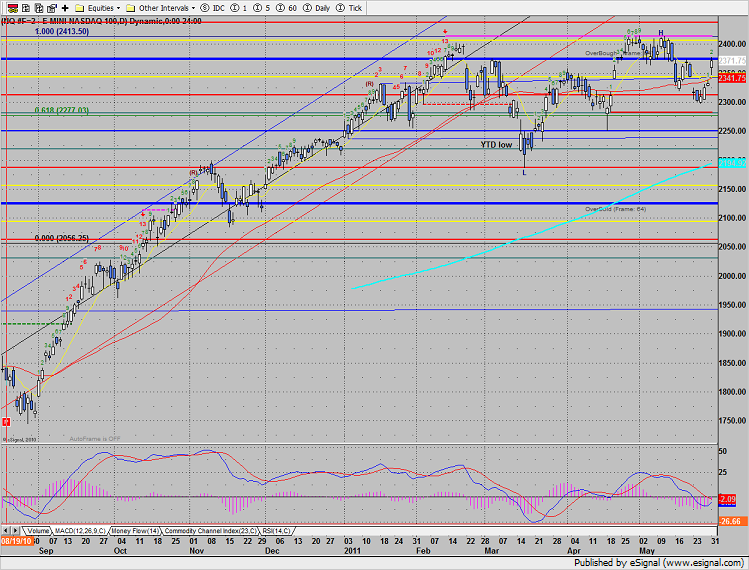 Multi sector daily chart: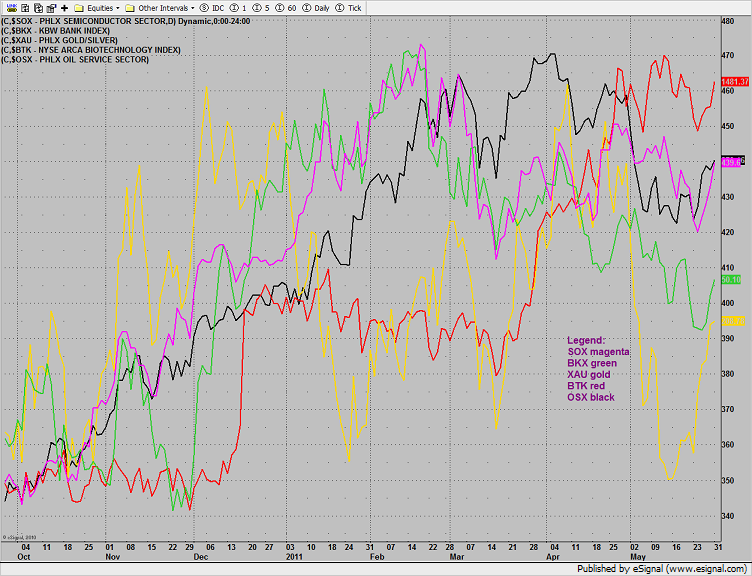 The 10-day Trin is retreating from the 1.35 oversold reading last week and has plenty of gas in the tank before becoming overbought by moving to 0.85 or lower.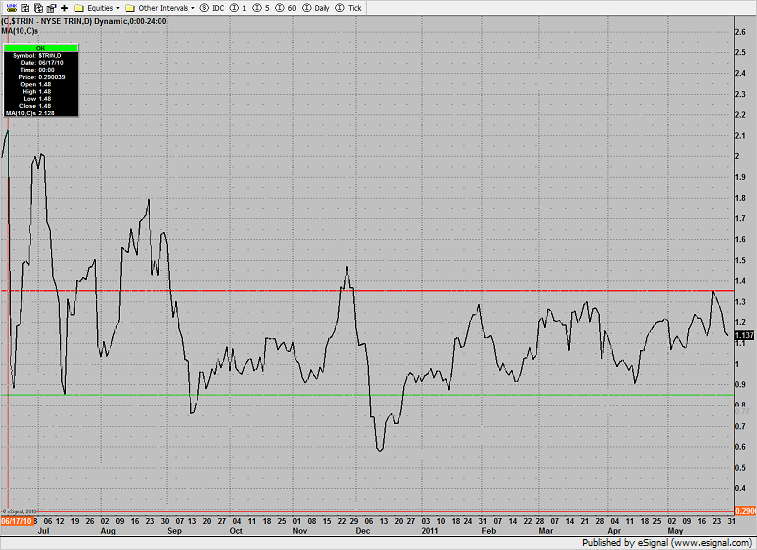 The SOX was top gun on the day, leading all major sectors with an advance of 1.5%. Price is pivoting off the completed 9 bar buy setup. The near term level for consideration is t he static trend line at 448.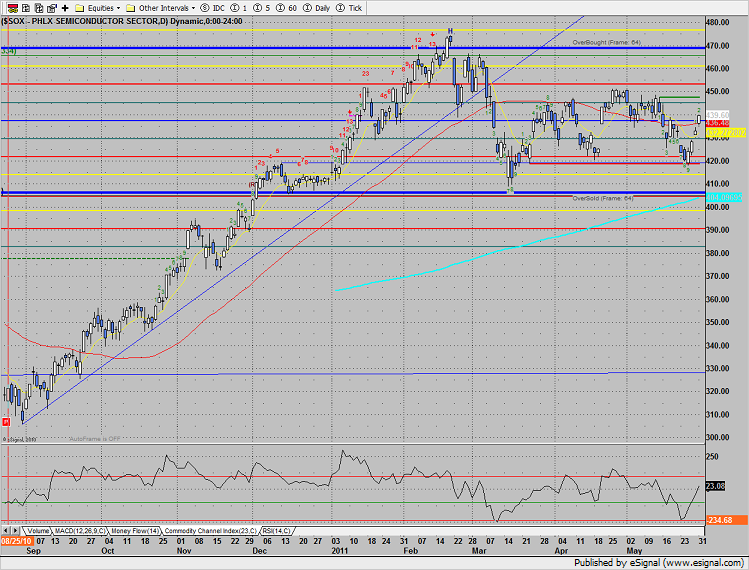 The BTK rebounded and moved to the middle of the recent trading range.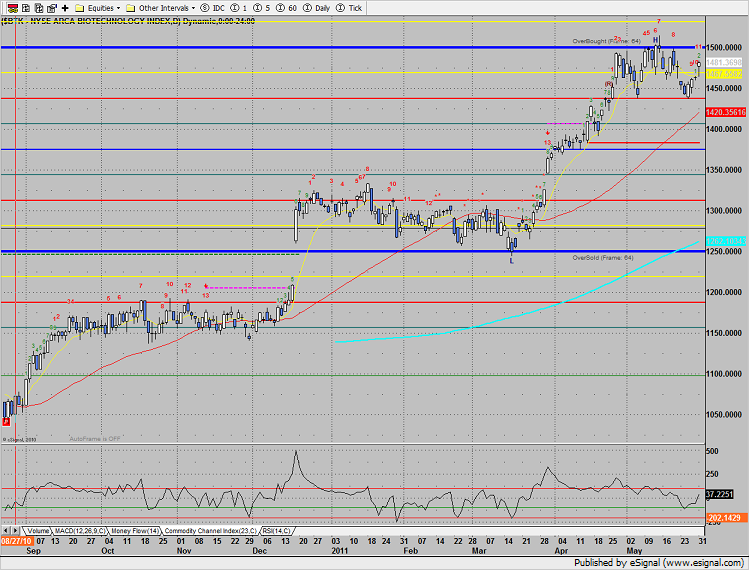 The OSX was higher but slightly weaker than the broad market even with much higher energy prices on the day. Price has cleared the recent lateral trading range with a 279 trade to target (50dma).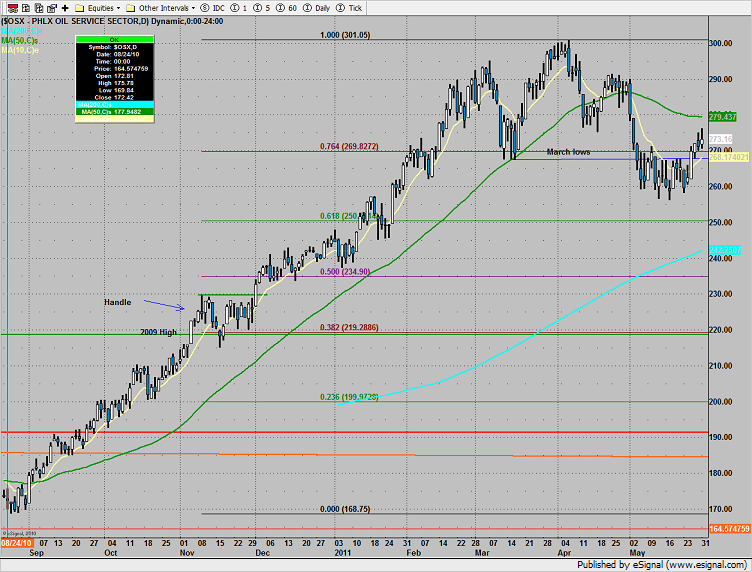 The BKX closed back above the 200dma but the meaningful move is a close over the 50dma and the active DTL.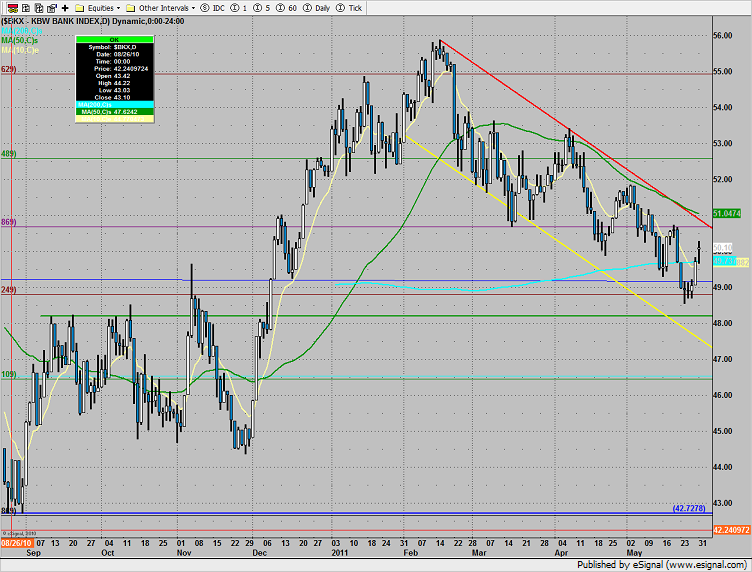 The XAU has been in a strong bounce since recently printing new YTD lows. The upward impulse has completed 9 day. This implies that price is likely to either consolidate and trade sideways or retrace.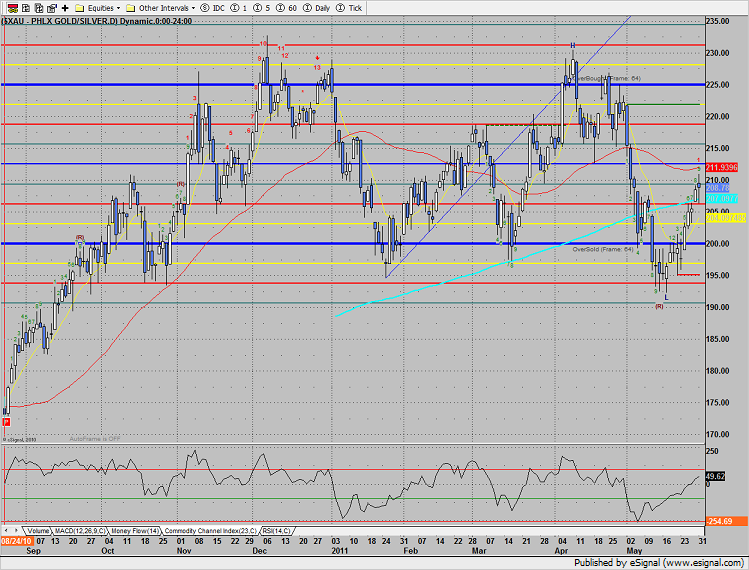 Oil was higher and broke above the prior weeks high.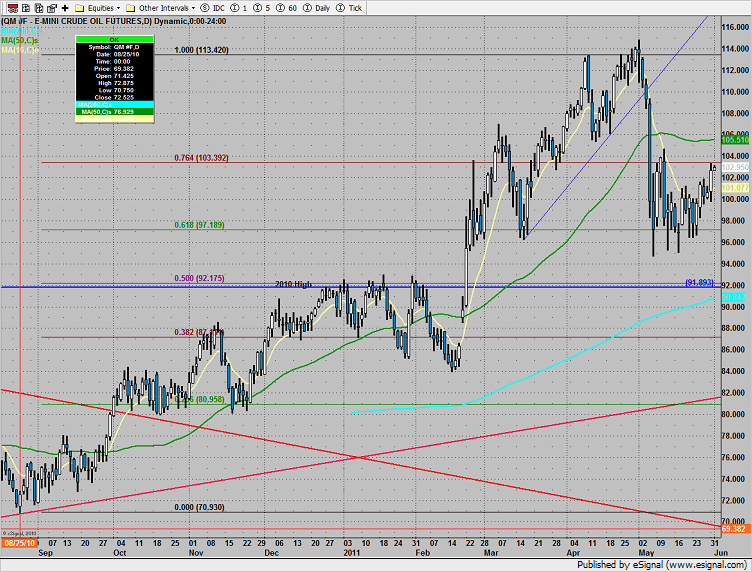 Gold was slightly lower and is working on 8 day up in the Seeker sell setup phase.