The ES did little on the day shaking off a disappointing ADP number. This left the chart with loss of 3 handles on day but in a subtly positive fashion, the day's close was above the open.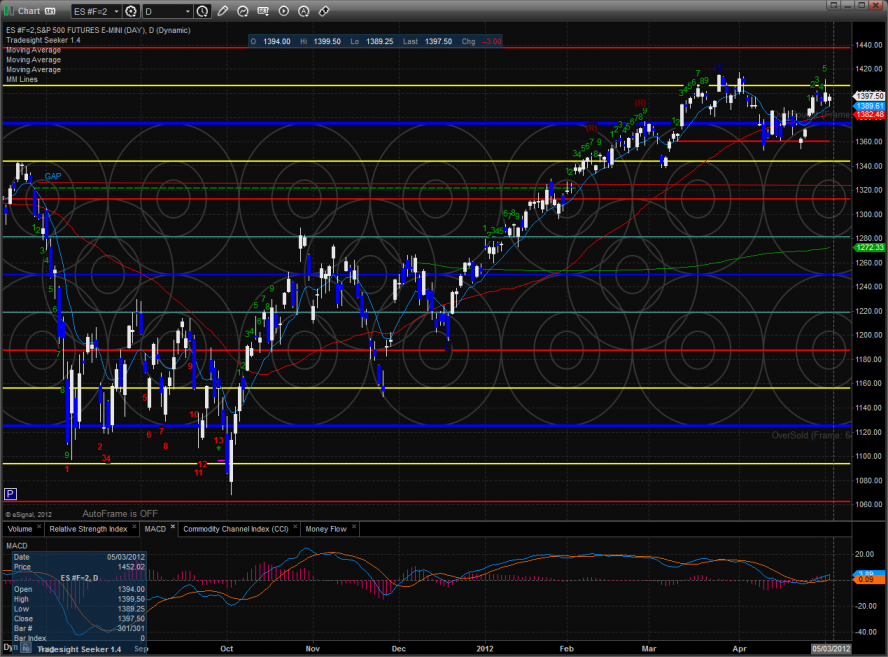 The NQ futures were high by 9 on the day and bullishly remain above all of the major moving averages. Friday's non-farm payroll number will the week's arbiter. This leaves Thursday's trade as kind of a jump ball.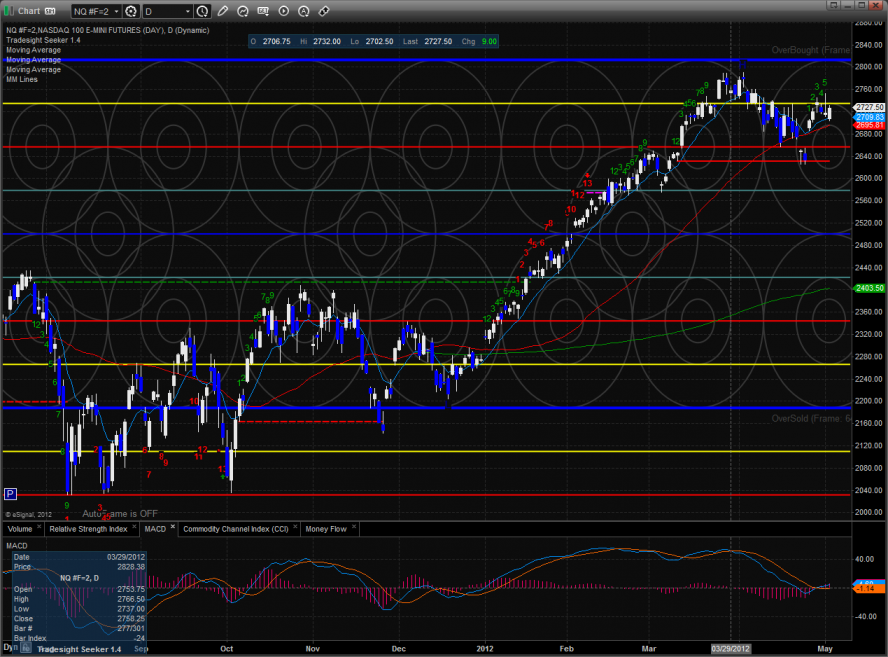 Total put/call ratio is moving lower but not yet climatic: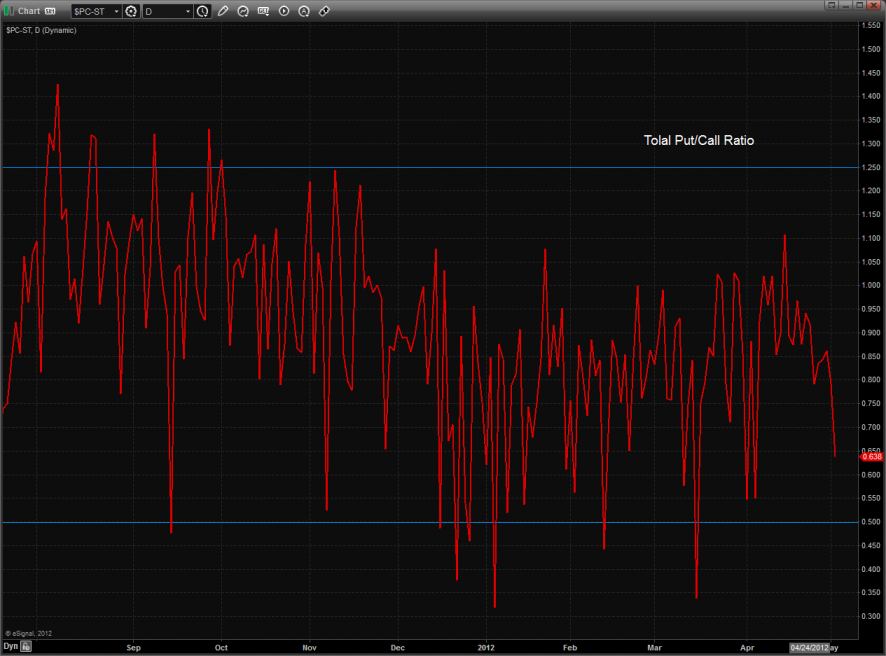 10-day NYSE Trin: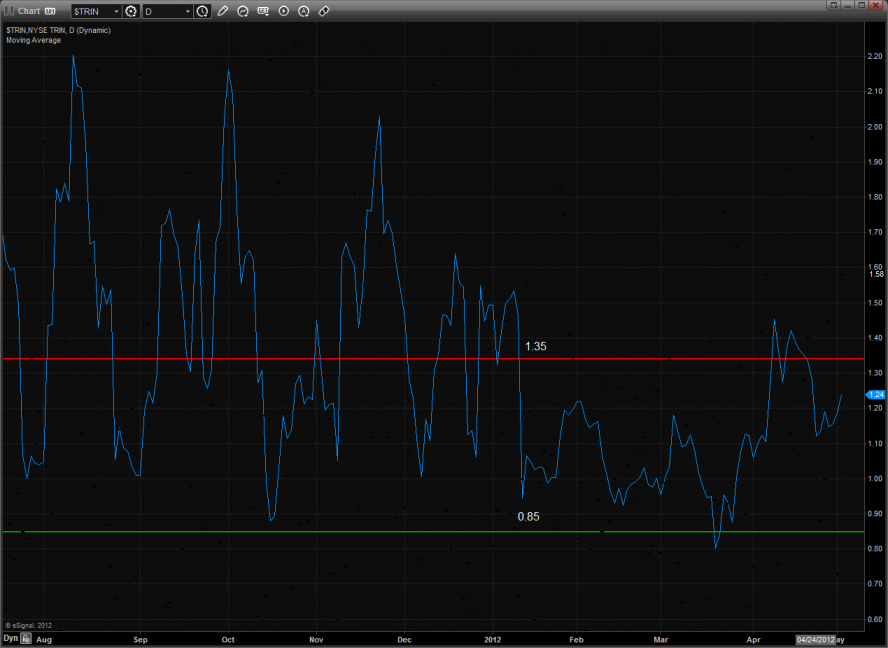 Multi sector daily chart: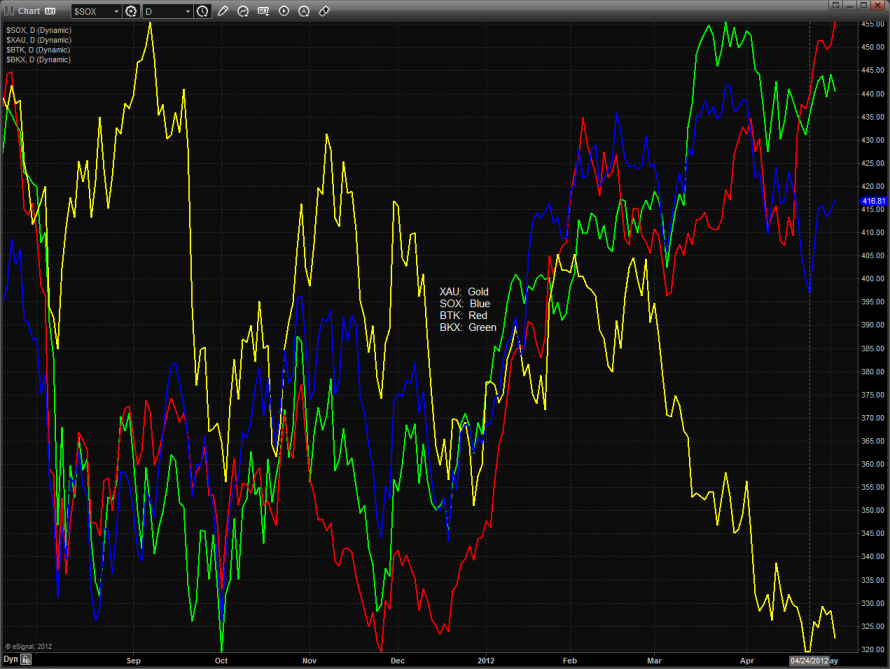 The NDX/SPX cross ratio chart is still holding above the key breakout level. This should be revisited early next week after the NFP release.
The SOX/NDX cross remains below the breakdown level.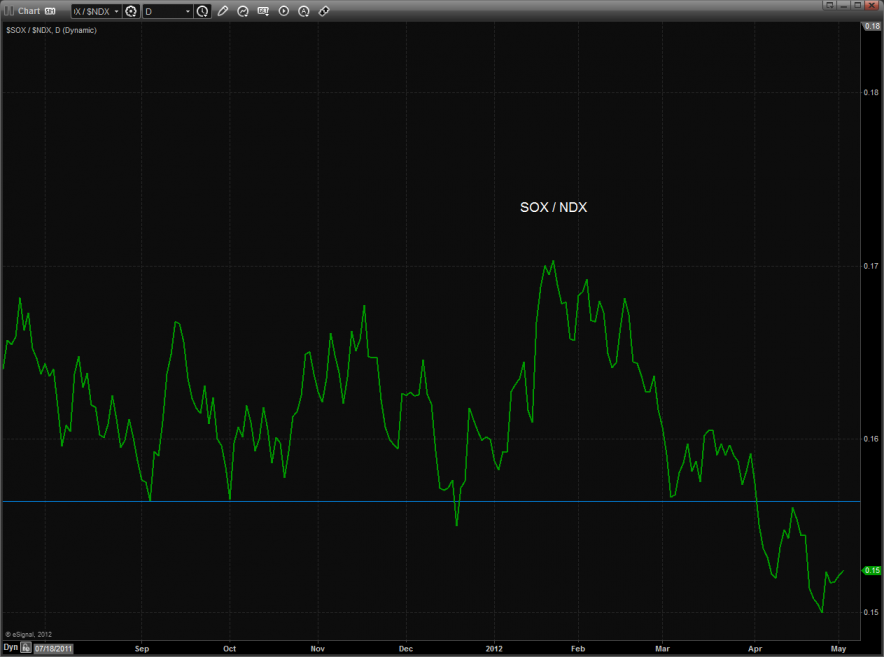 The BTK was the top gun on the day and essentially closed at the 8/8 level which is the first price hurdle after the breakout.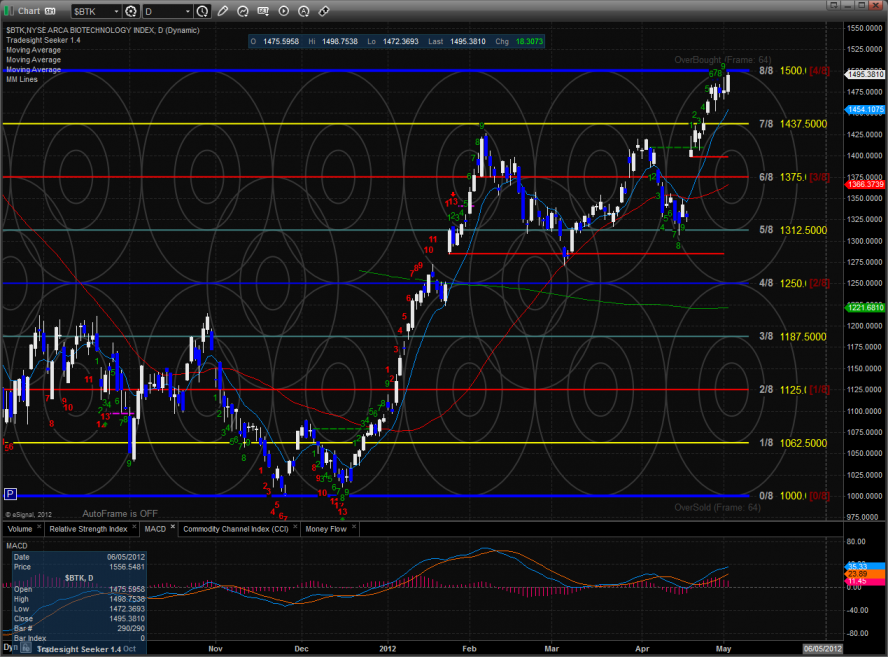 The SOX closed at one week high but still remains below the 50dma.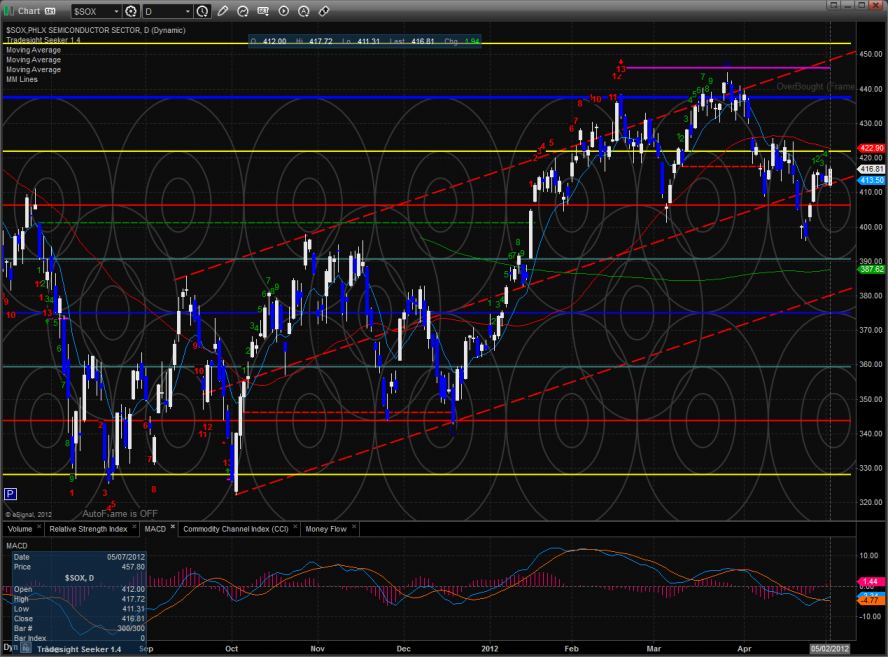 The BKX was lower by a full percent on the day but there were no new technical developments.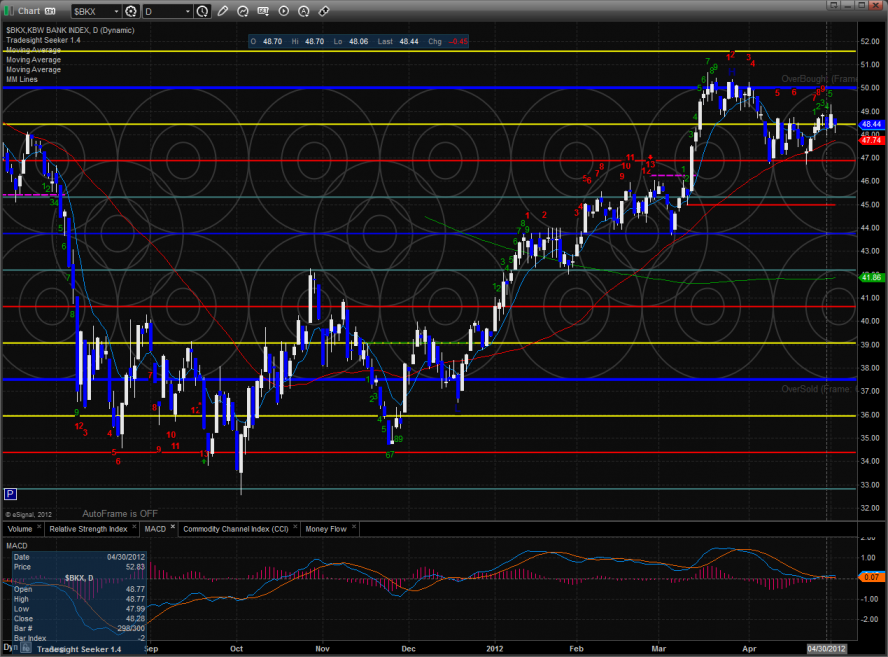 The OSX should be monitored closely here. A breakout of the range that has been defined by the 50 and 200dma's should be very powerful.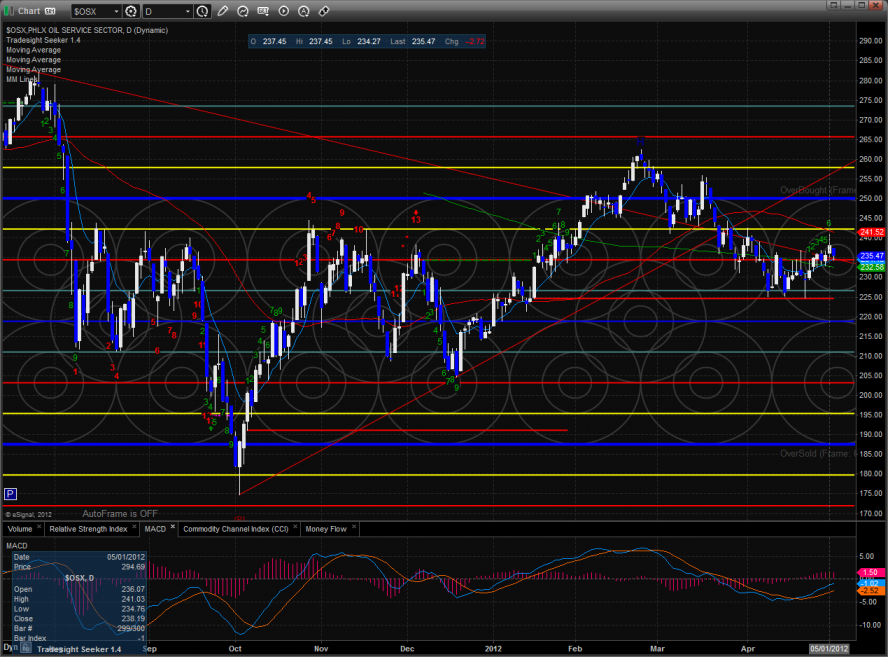 The XAU was the last laggard on the day. Keep in mind that the Seeker exhaustion signal is still in place and has yet to release its energy.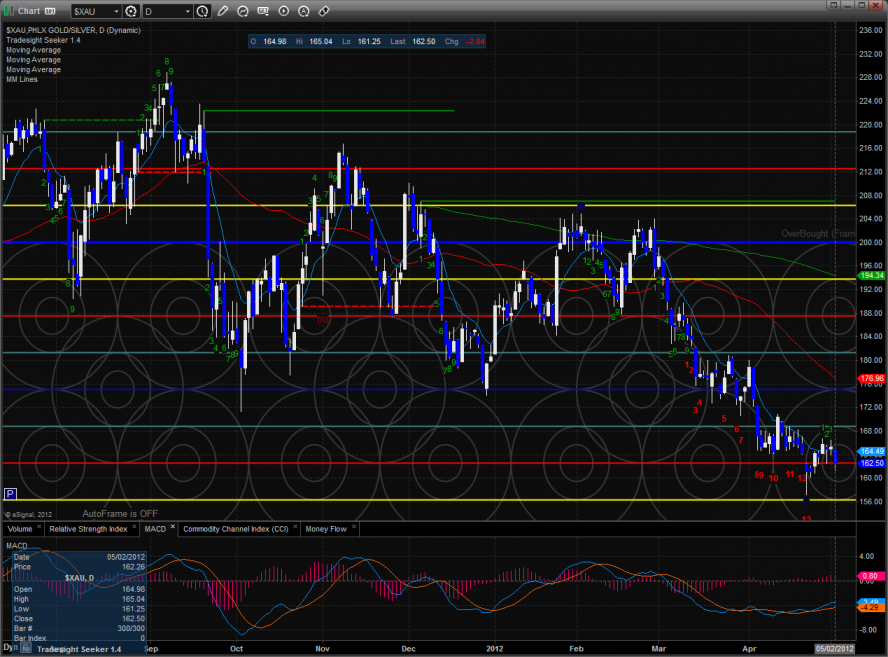 Oil, note there is a Seeker 13 exhaustion on deck: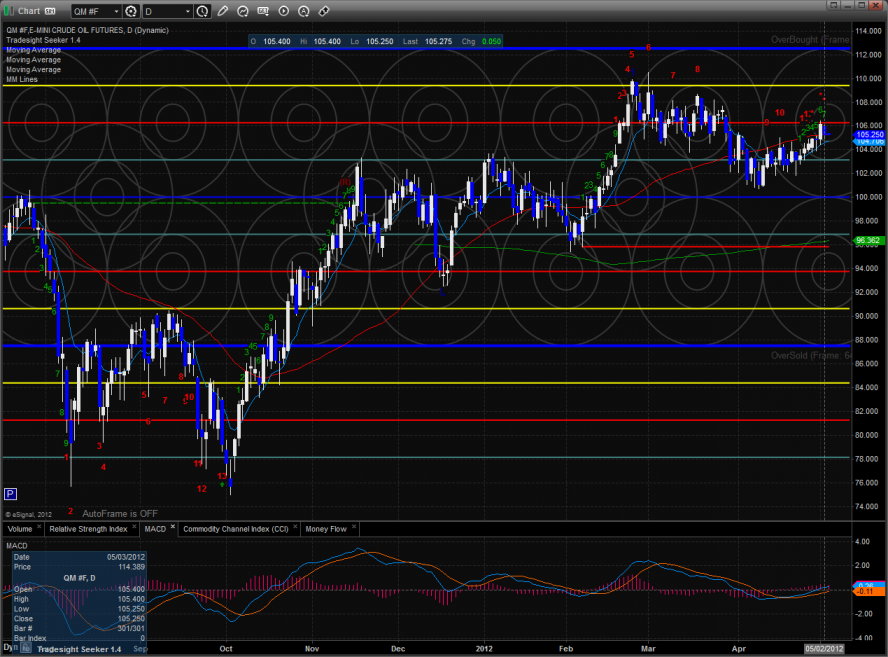 Gold: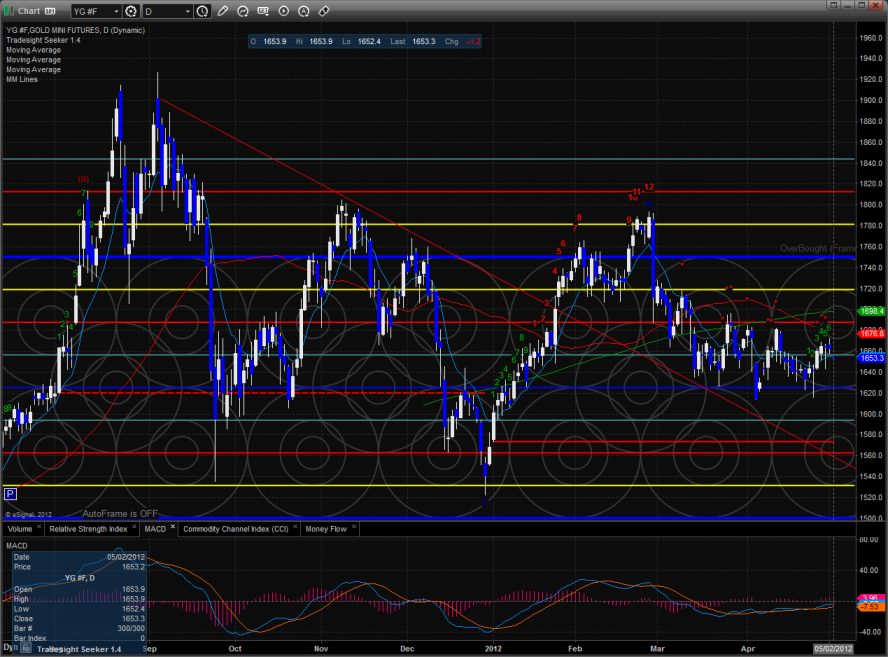 Silver: