The ES posted the measuring day that we were looking for. Price tested the 10ema, retreated and ultimately settled down 1 on the day. Wednesday is the important day to see if the bulls can build on Monday's reversal candle.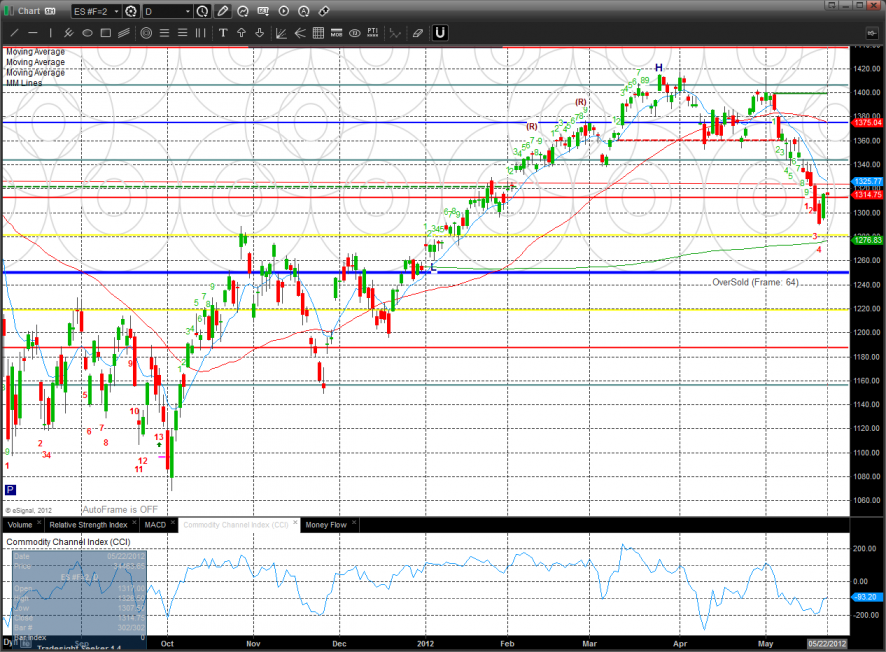 The NQ futures posted exactly the same day with a slightly weaker close. The bulls will point to today's range not breaking into the lower half of Monday's range. The 10ema is the important level near-term.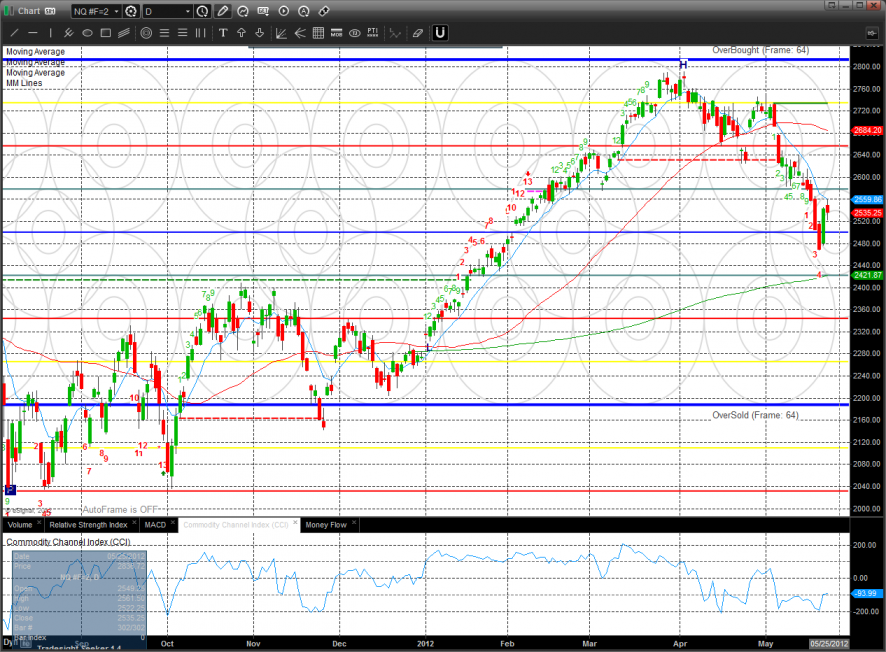 The 10-day Trin still has over sold energy: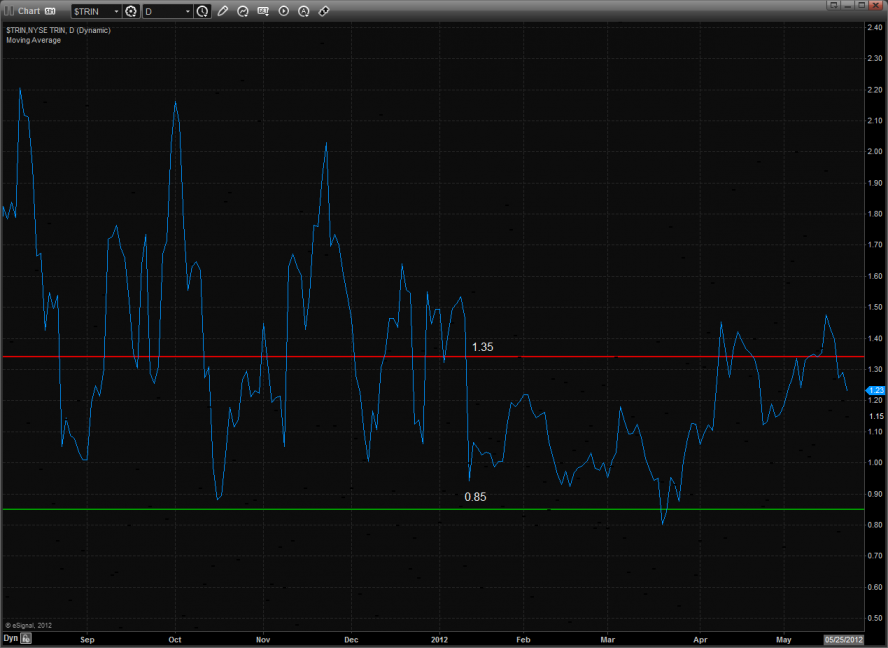 Multi sector daily chart: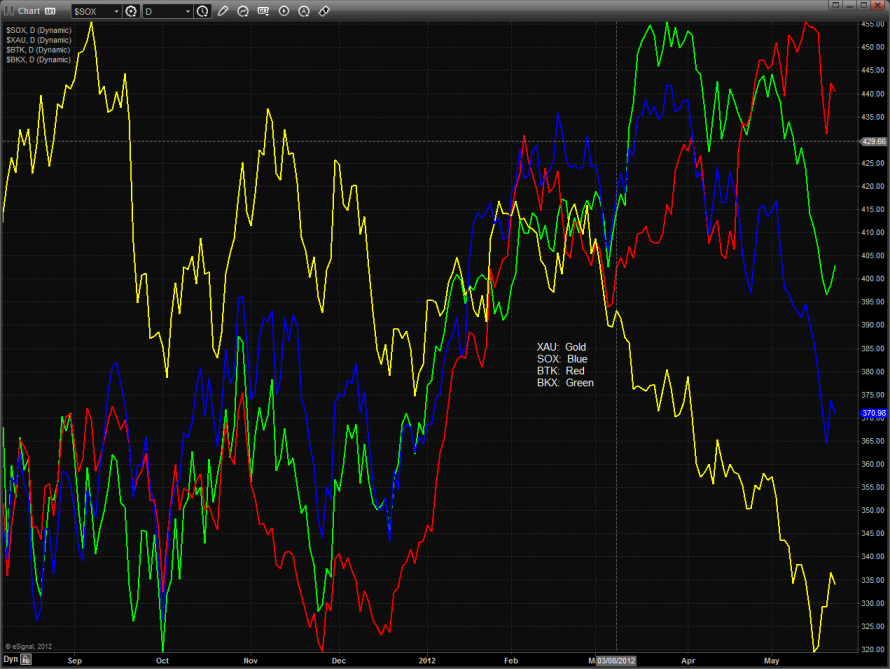 The SOX/NDX cross continues to bearishly record lower lows. This has been a problem for the overall NDX and will continue to weigh on the market perhaps until we get closer to the release of MS Windows 8.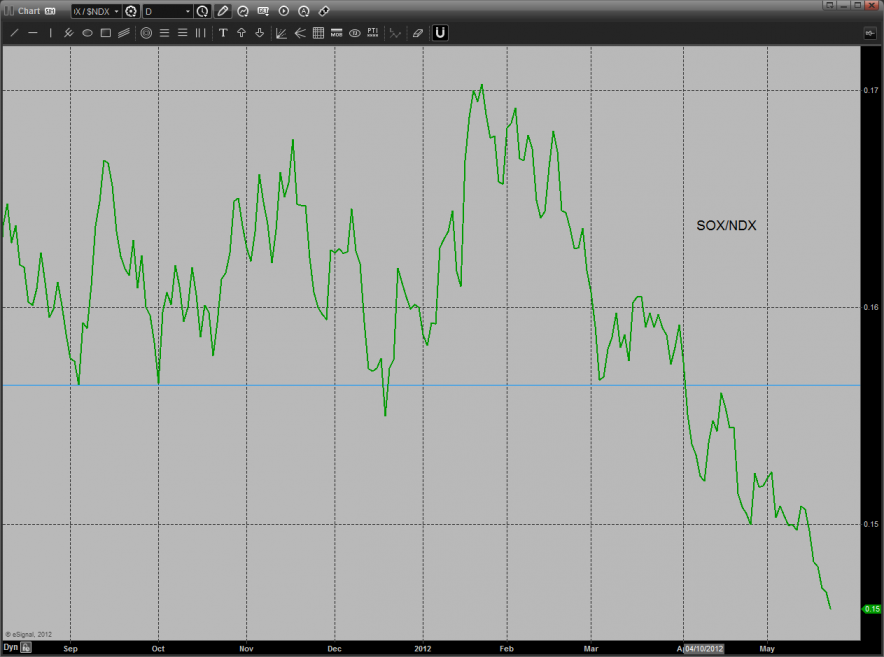 SPX vs. NDX relative chart shows that the NDX is hanging onto a very slight margin of relative strength in the daily time frame.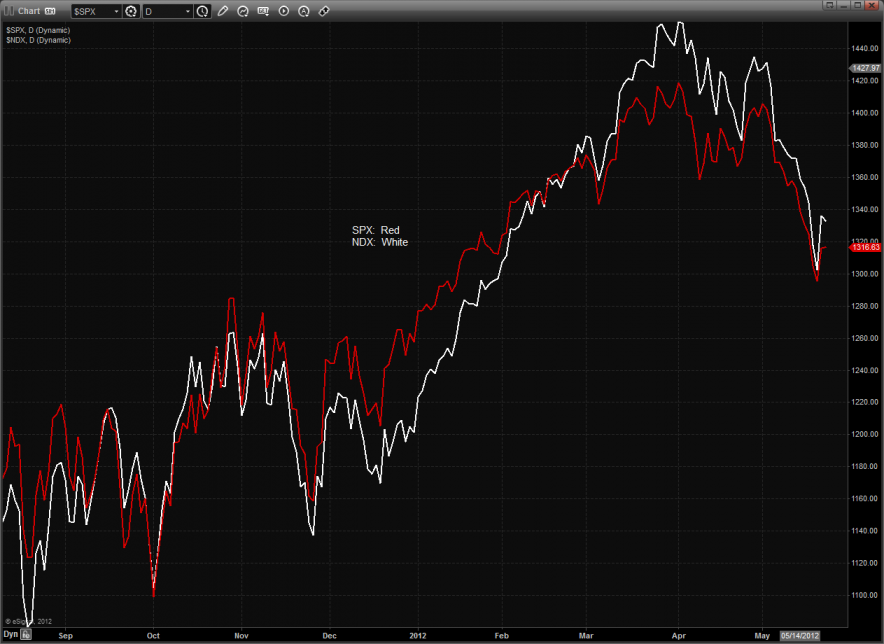 The BKX was the top gun on the day closing higher by a full percent.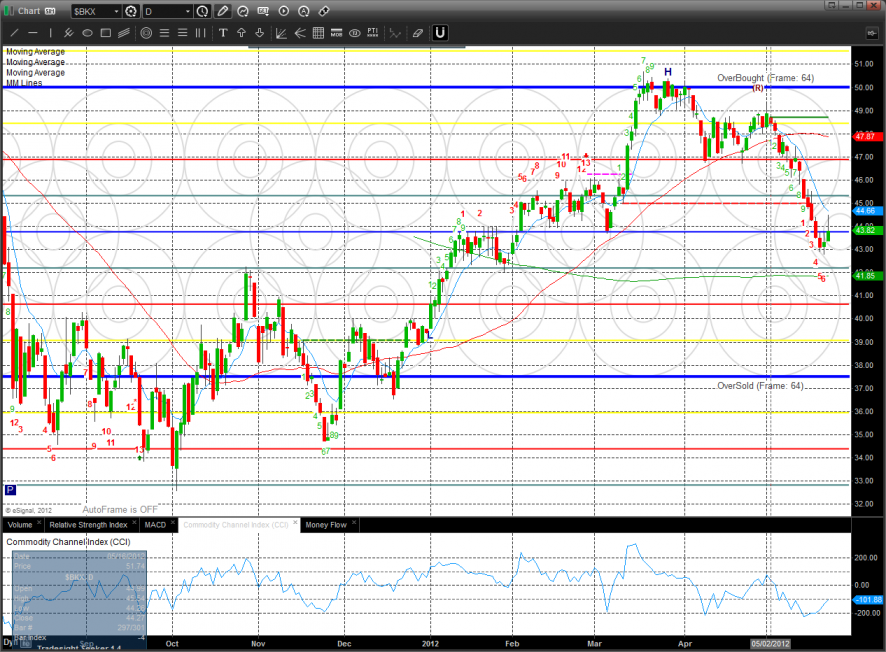 The BTK was lower on the day and should continue to find resistance at 1500.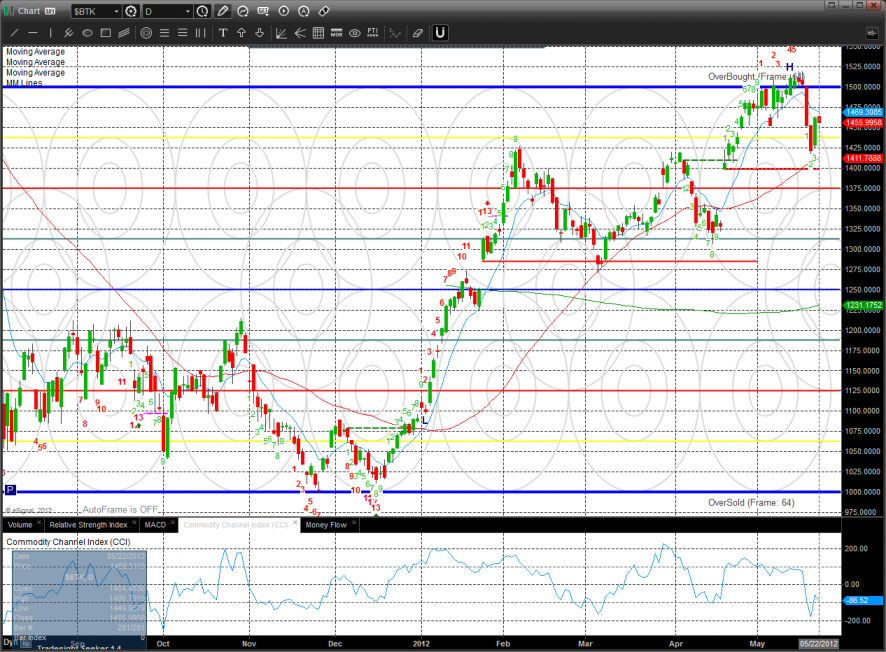 Like the broad market the OSX hit the 10ema and failed.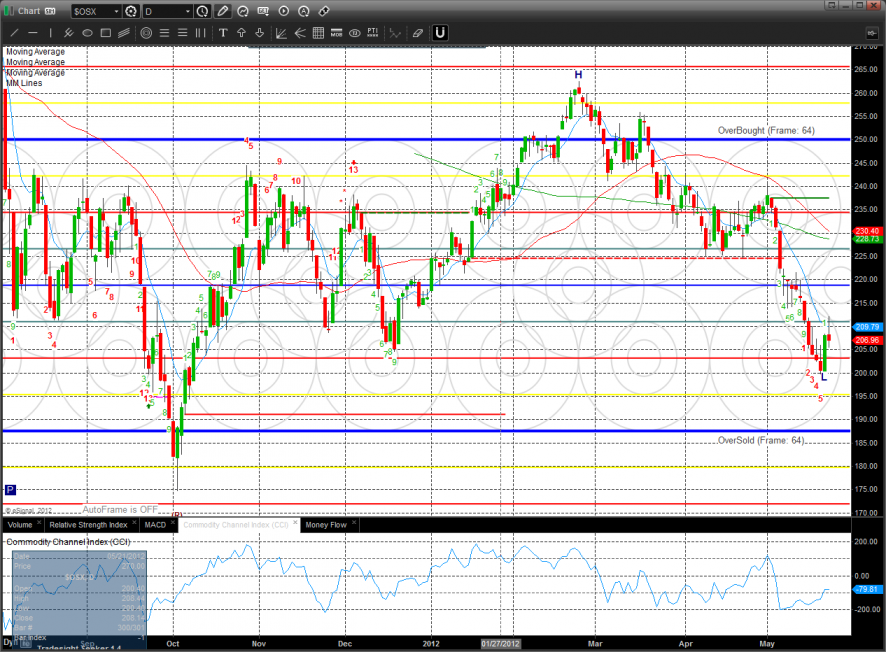 The SOX was awful and the news from DELL won't help tomorrow. Keep in mind that the chart is in the Gann oversold territory.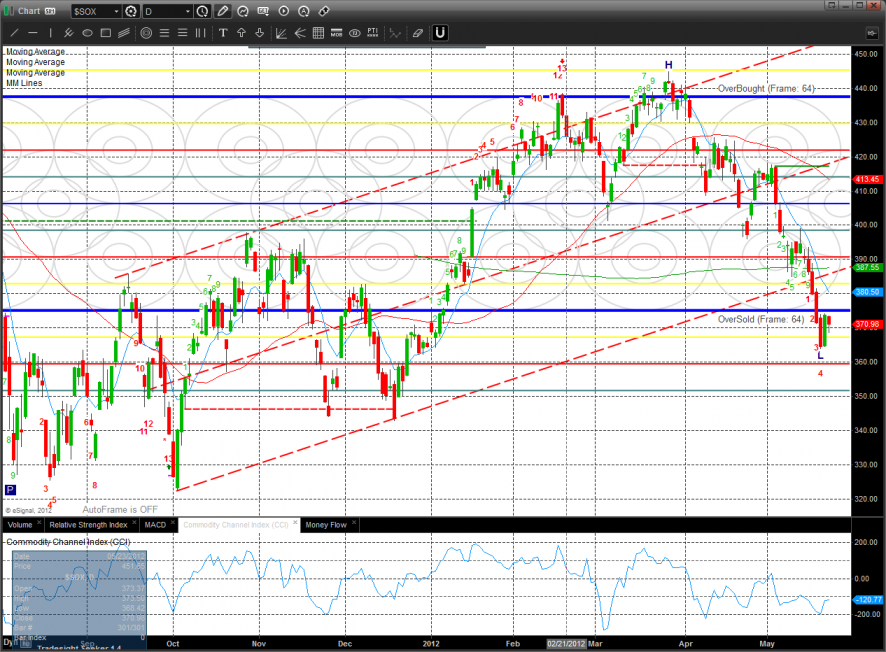 Oil: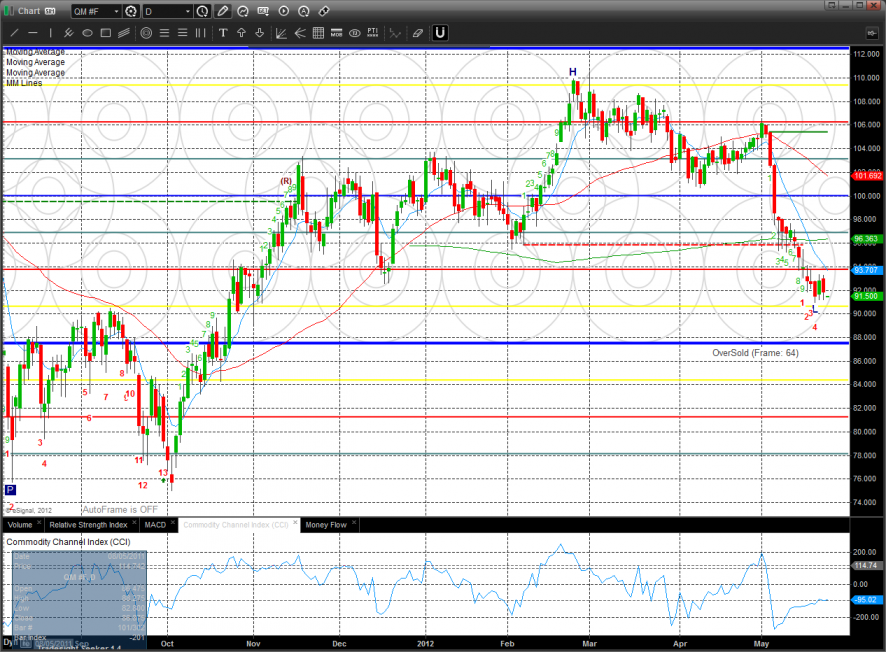 Gold: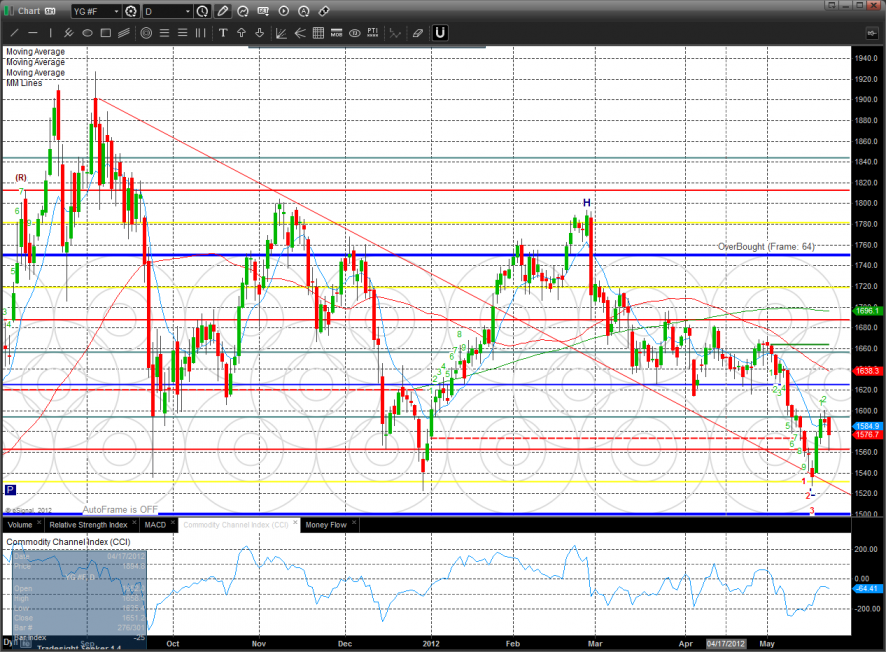 Silver: