The ES took a turn for the better rallying 25 full handles on a fist day up. Note that price is still below the short term trend defining 10ema so expect a measuring day tomorrow.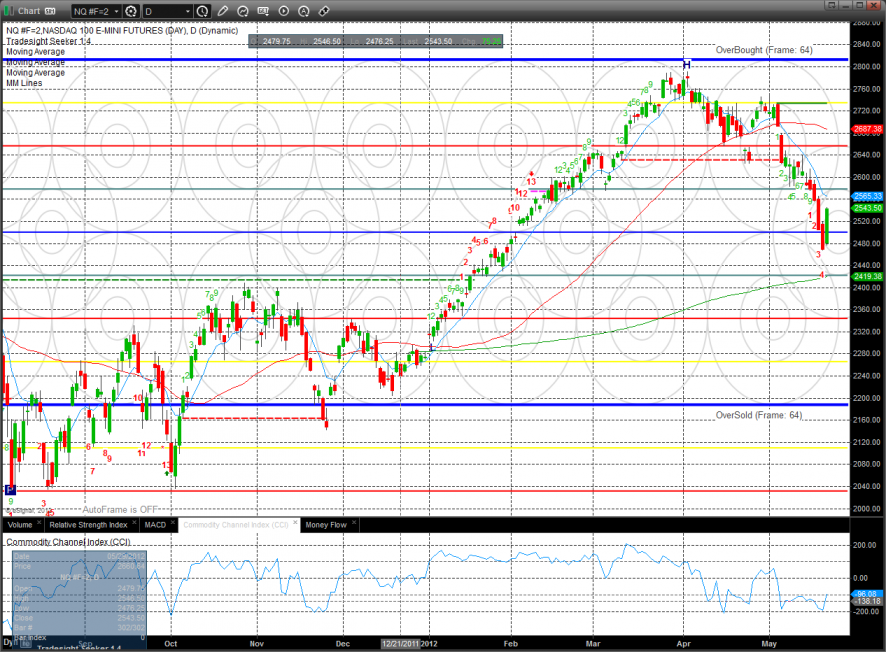 The NQ futures were higher by 75 and still have oversold energy for more upside. Target the 10ema for starters and then the 5/8 level which was the April low.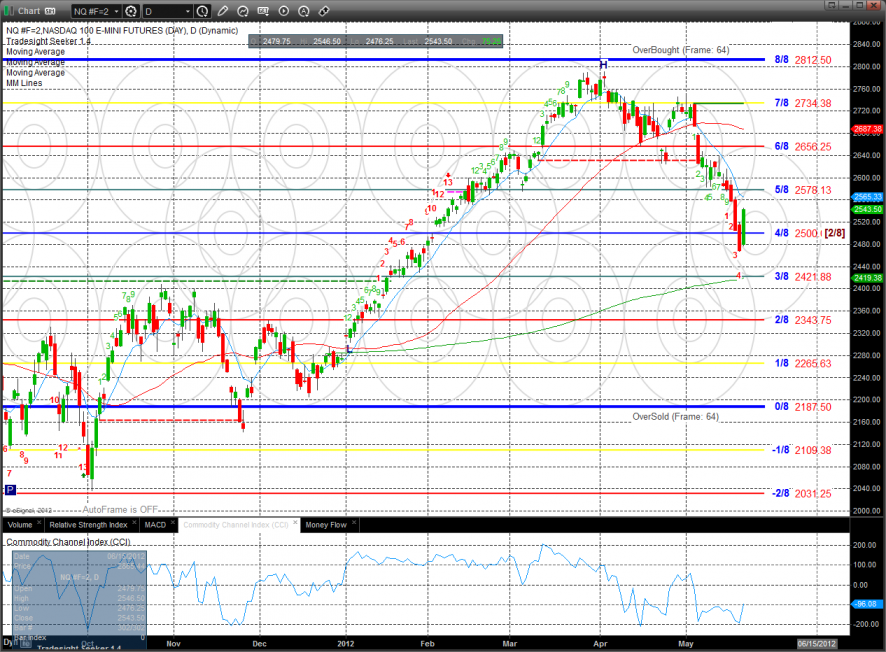 The 10-day Trin has retreated to neutral territory but still has energy loaded in it for more upside.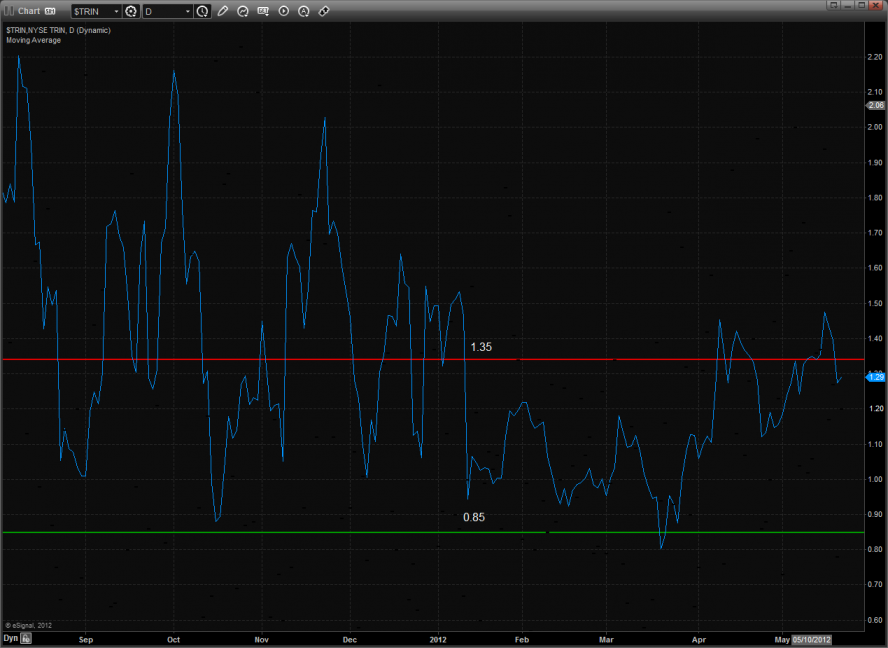 The total put/call ratio recorded a climatically bearish reading late last week which is loaded the market with reversal potential.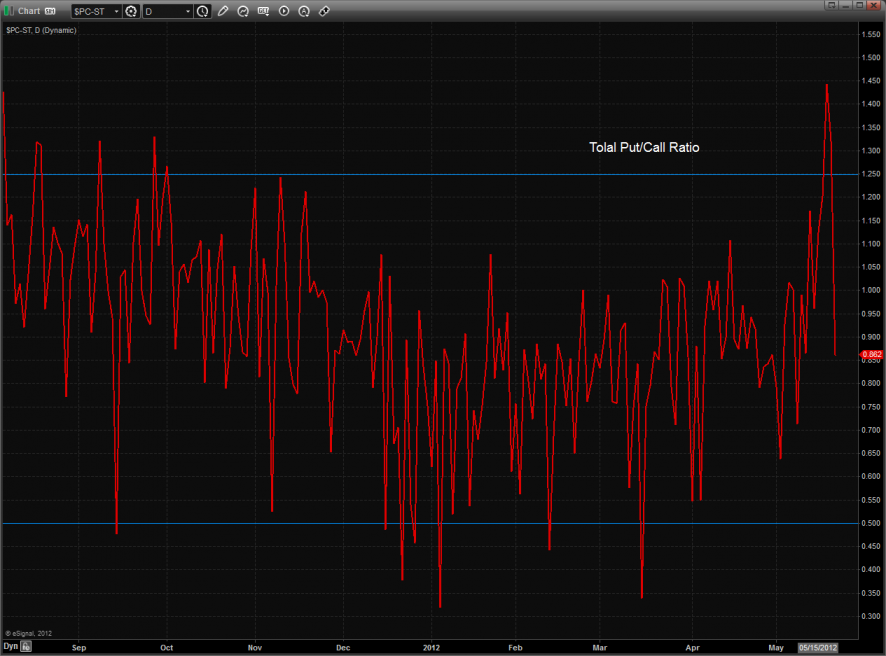 Multi sector daily chart: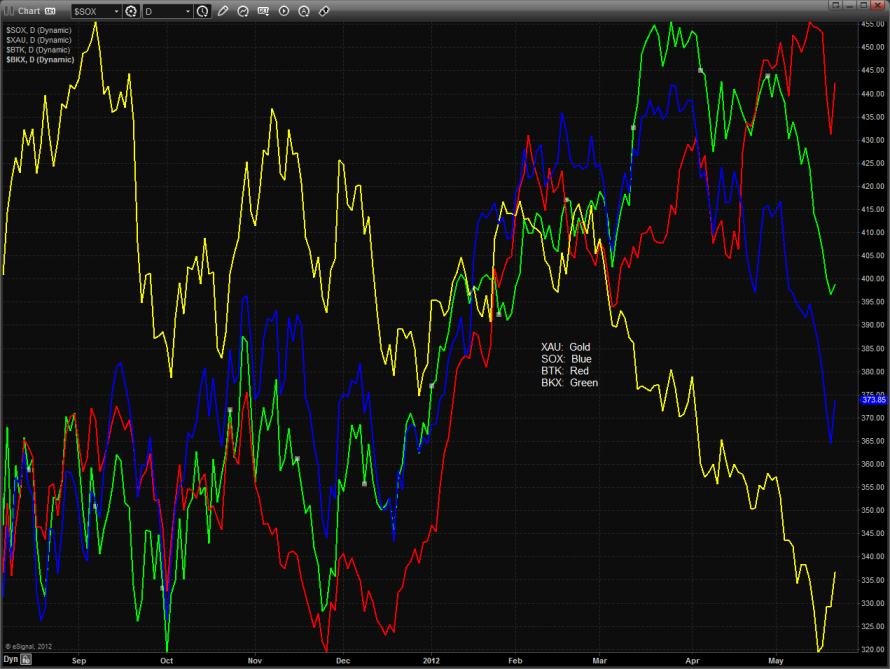 The SOX/NDX cross continues to bearishly bleed.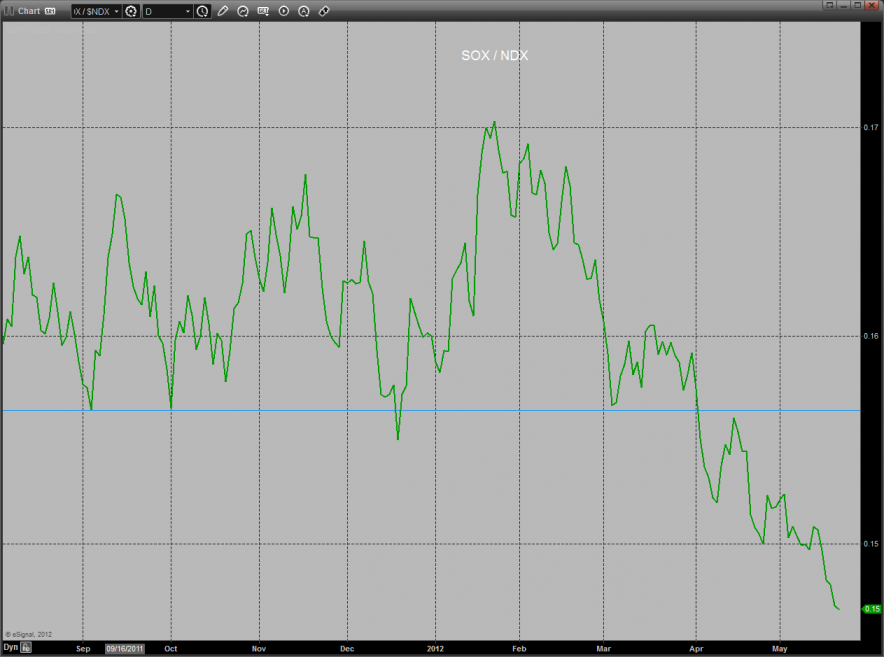 The OSX was the top gun on the day up almost 4% so expect a measuring day. If price continues higher after the pause then the 10ema and 4/8 level will come into play.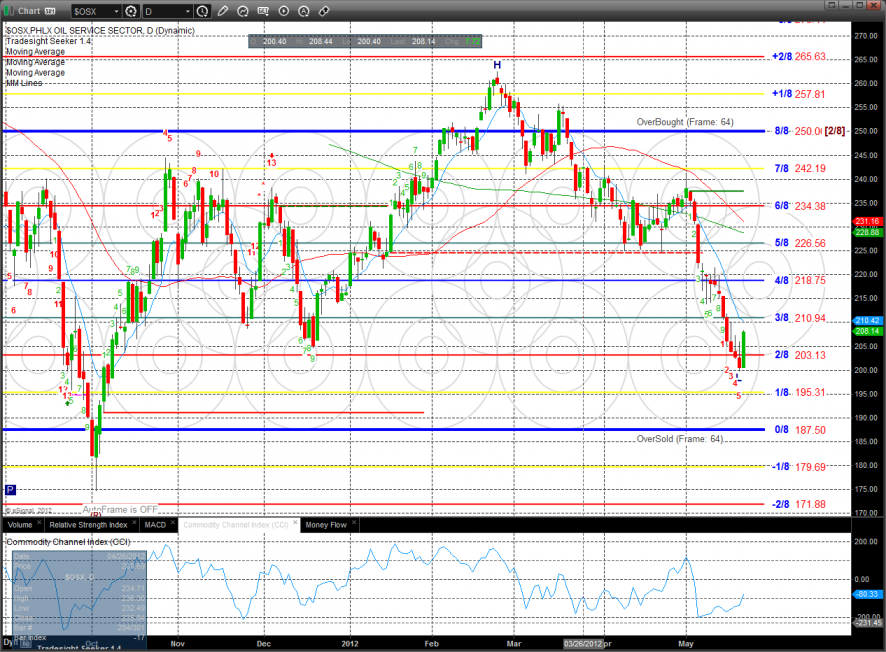 The XAU was also up big and since price closed back above the 10ema it is now in a short term up trend.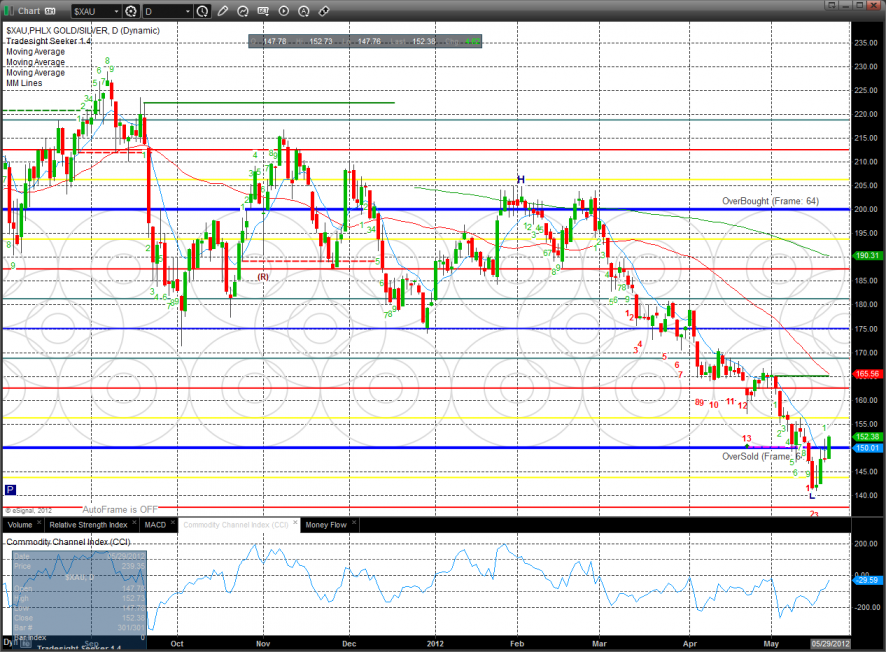 The BTK was stronger than the Naz but it doesn't have the oversold energy that the other indexes have. Expect stiff resistance at the 8/8 level.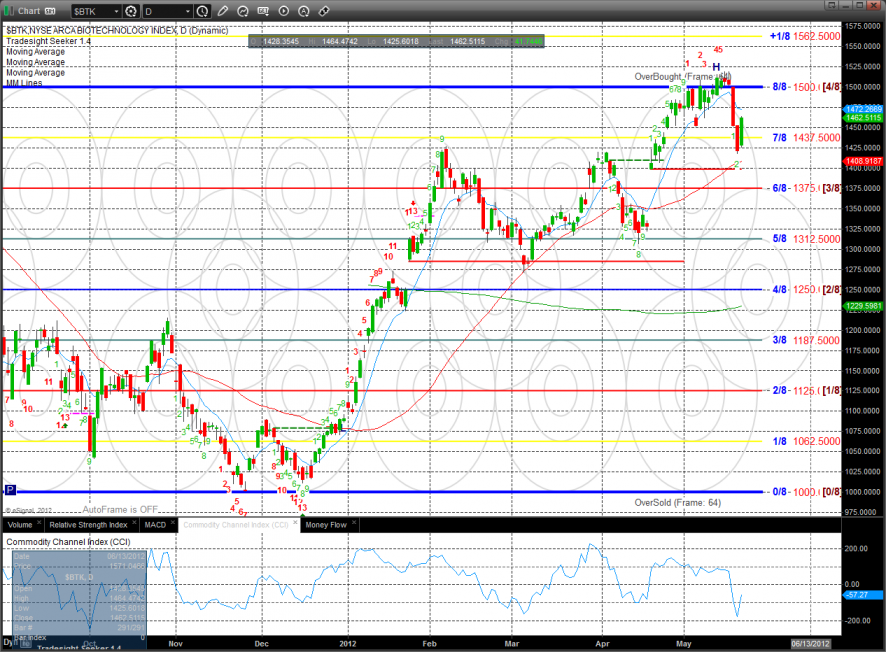 The SOX bearishly lagged the performance of the overall Naz. Expect failure at the lower trend channel.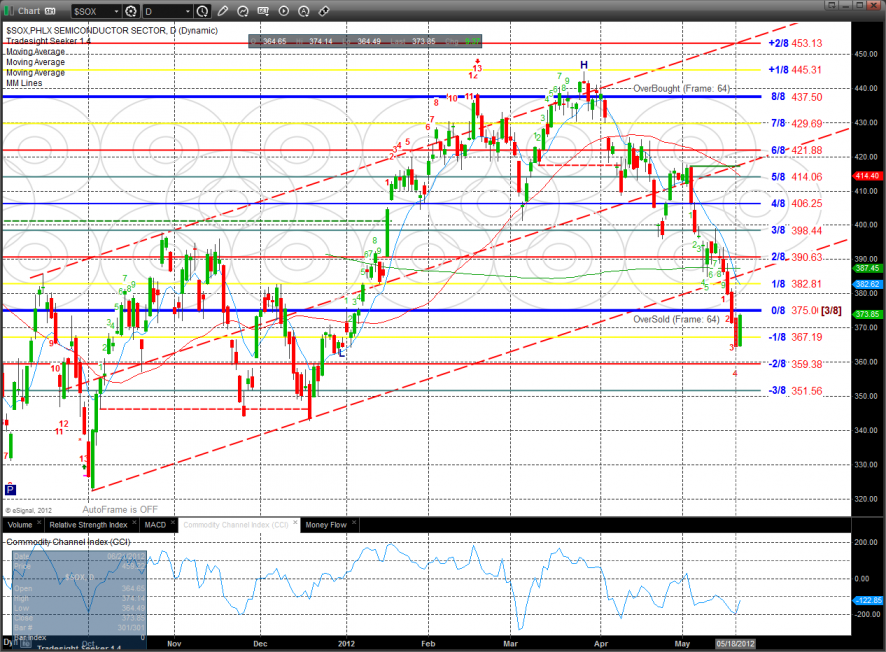 The BKX was the last laggard and is still technically broken.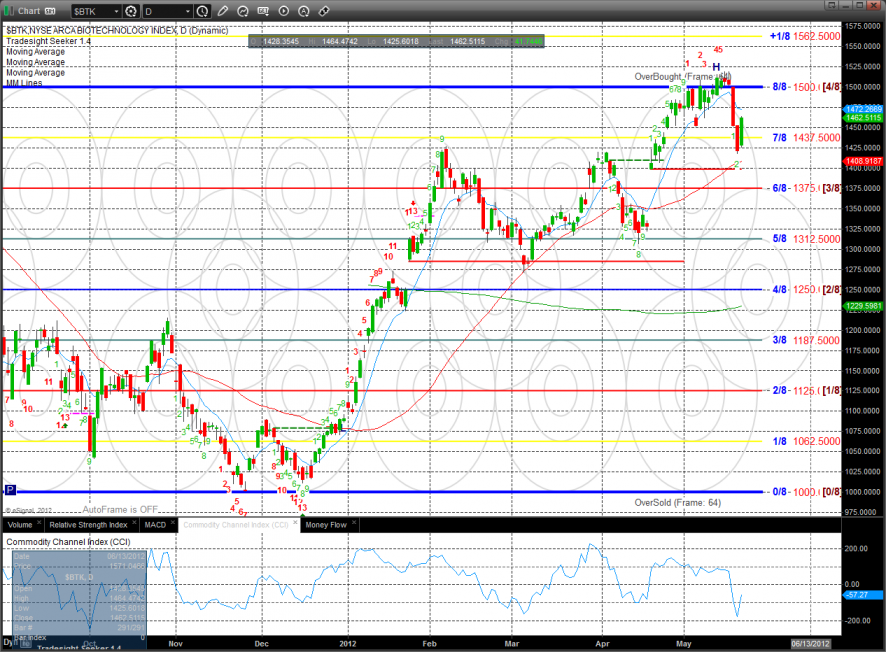 Oil:


Gold: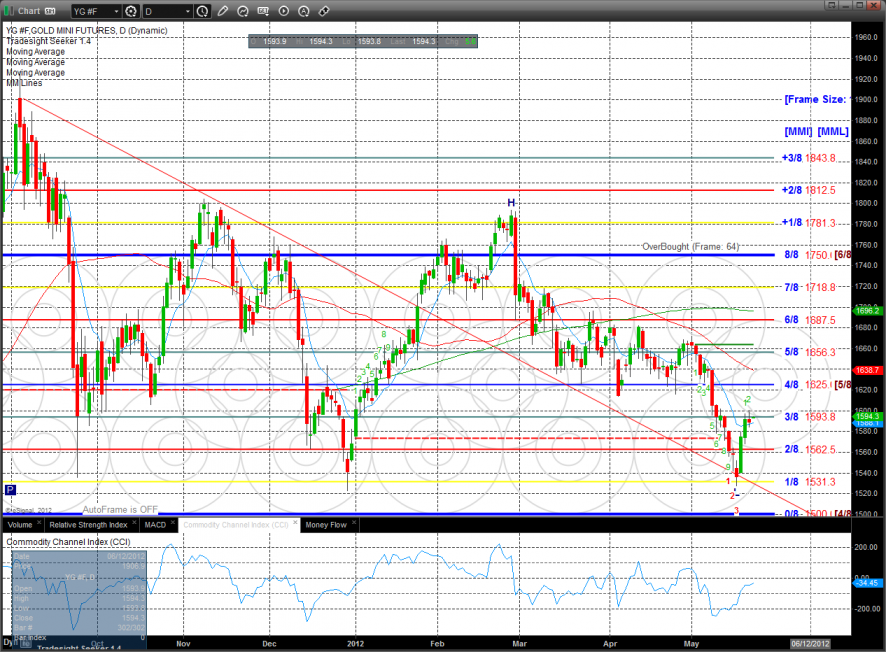 Silver: