Not much looks good here after the market dropped sharply Tuesday on volume, even though the volume disappeared again Wednesday.
One key note is that the Russell 2000 (Small Cap Index) has dropped sharply and broken recent lows. The index usually rides upward through April 15 (Tax Day) for a variety of reasons, so this is not a normal event: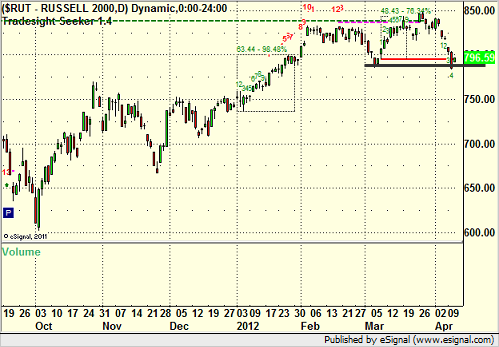 The NDX (NASDAQ 100) has clearly broken a key trendline, and after a pattern like that, it is usually not a short-lived phenomenon: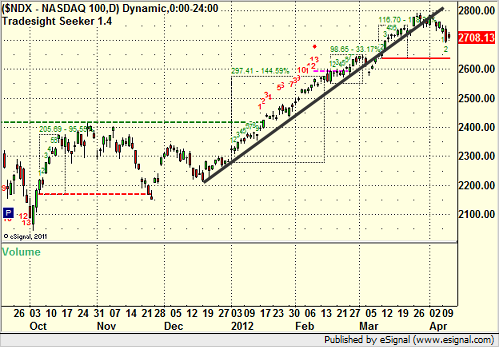 The S&P 500 also broke: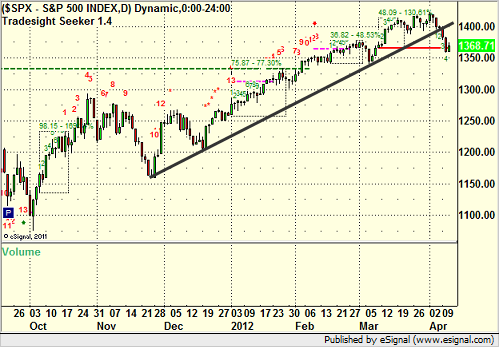 Watch the flatline support on the black line for the SOX (Semiconductors):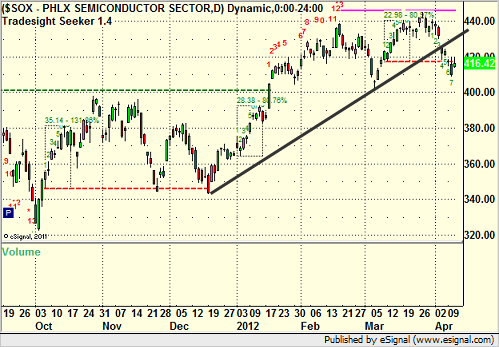 And NBI (Biotechs):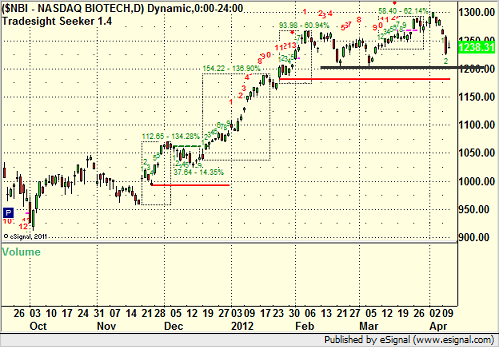 Oil is also pulling in slowly: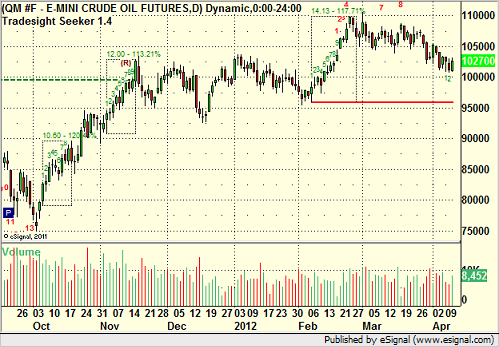 Market action and range were poor on Wednesday, and this carried over as well to metals, such as gold, which barely traded: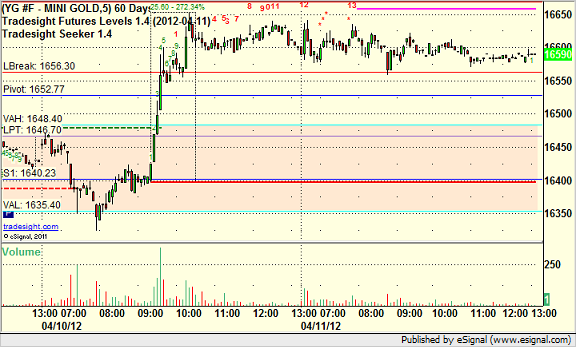 The bias has to be to the downside here, and therefore, we have lowered our Tradesight Swing Rating to -3.