The ES broke hard, losing 18 on the day with price settling around the active static trend line. Price is now below the 50dma for the first time in 2012. Keep a close eye on the MACD which has now turned negative. A break below the zero line would get momentum rolling down in the intermediate time frame.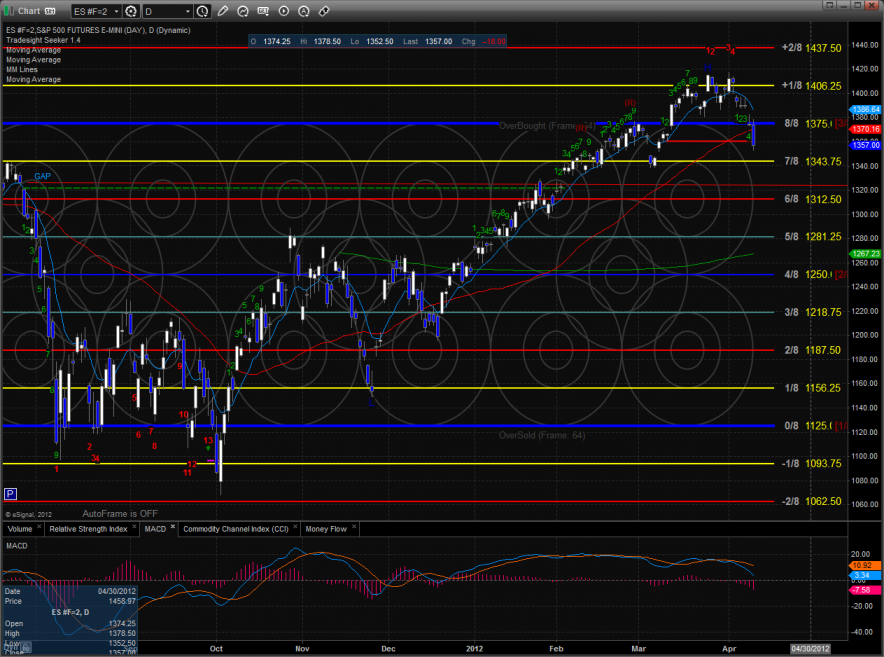 The NQ futures were lower by 31 on the day but they continue to maintain their relative strength vs. the ES. The NQ's have broken decisively below the 10ema but its relative strength is keeping it above the 50dma. It's really up to AAPL. The relative strength in AAPL has buoyed the overall NDX but the soldiers are falling. Tuesday PCLN posted a range high outside day down but AAPL did not. It's really turning into an NBA index—nothing but Apple. If AAPL breaks, then the NDX is done.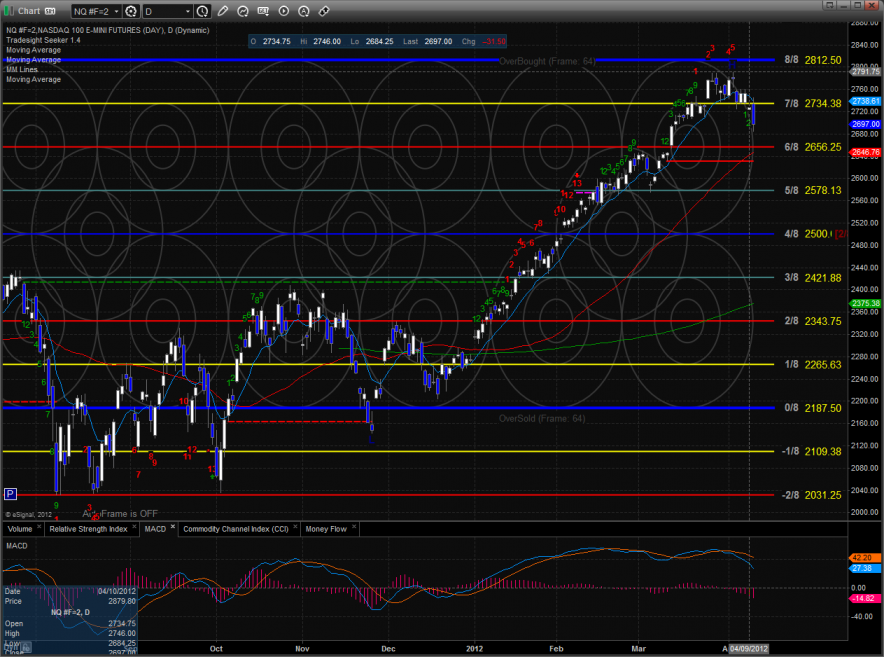 10-day Trin: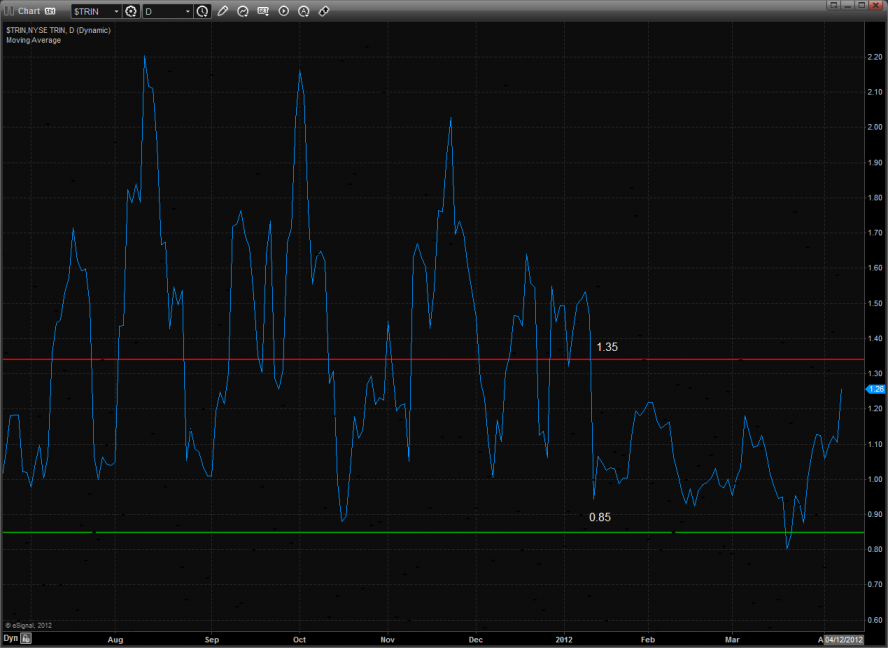 Total put/call ratio: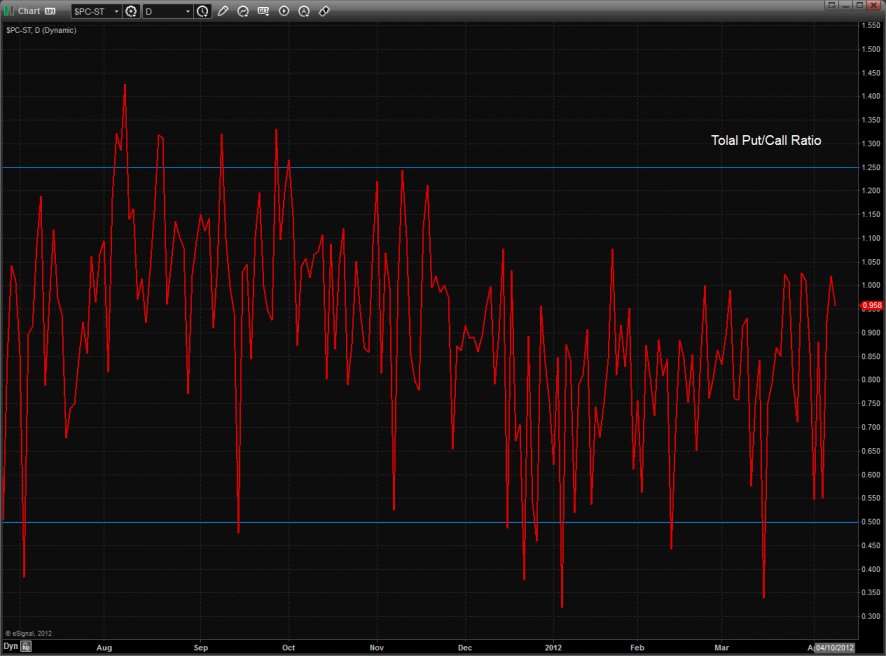 Multi sector daily chart: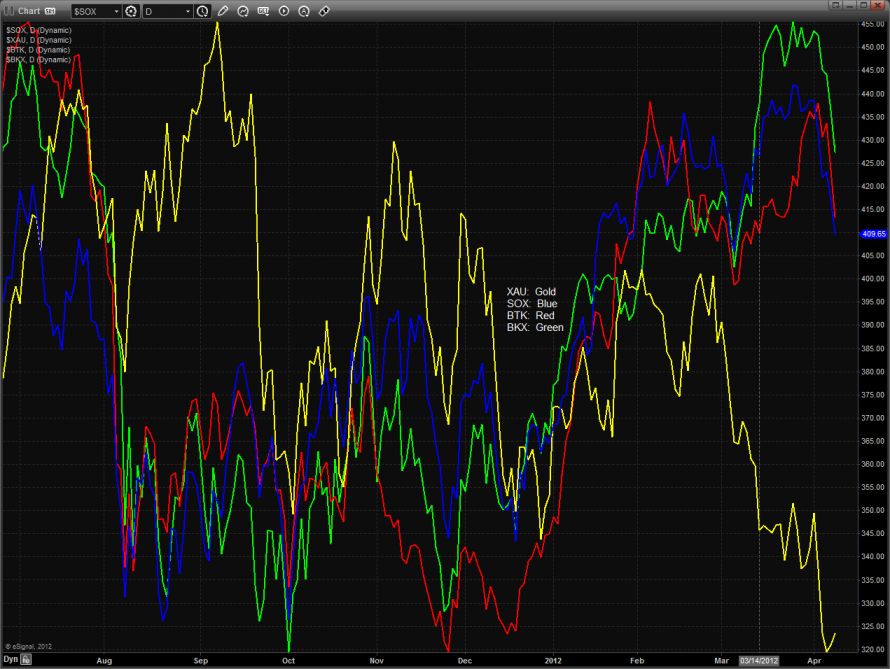 The defensive XAU was the top gun for the second day in a row and was the only major index that was positive on the day.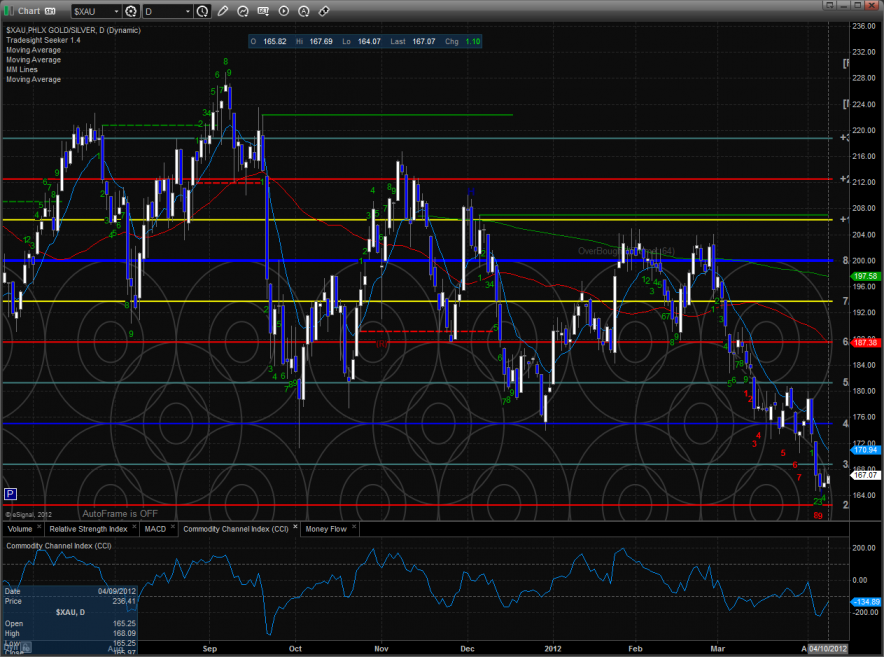 The SOX broke below the static trend line with next support at the midpoint of the trend channel.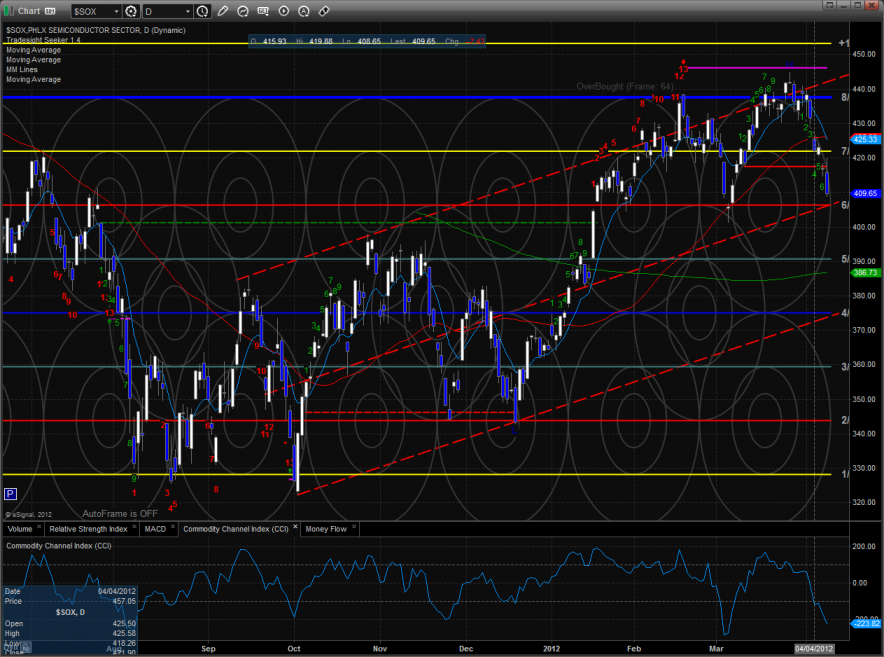 The OSX used the static trend line for support. Price is now below all of the major moving averages.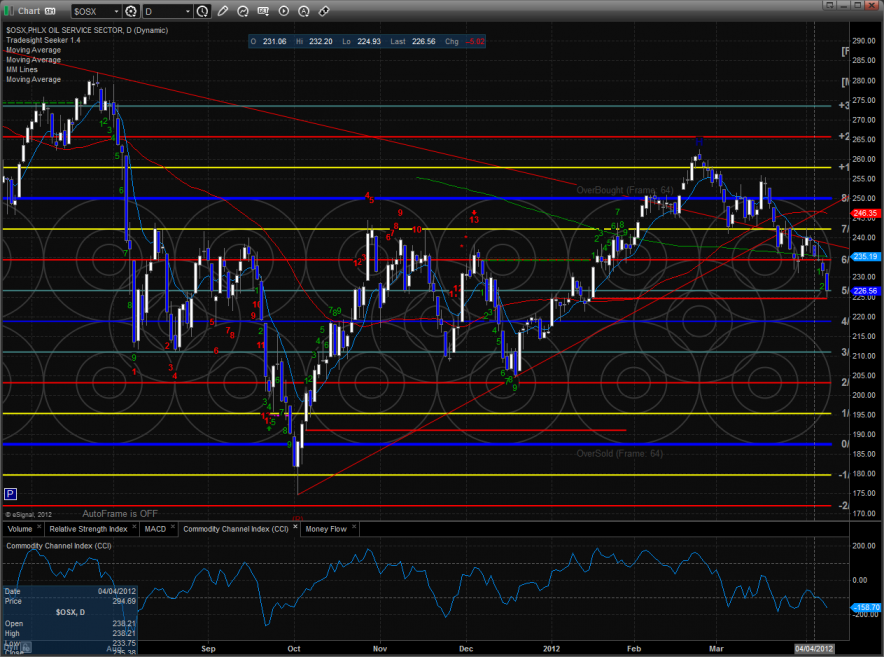 The BKX was weaker than the broad market. Key support is just below where the 50dma converges with the February highs.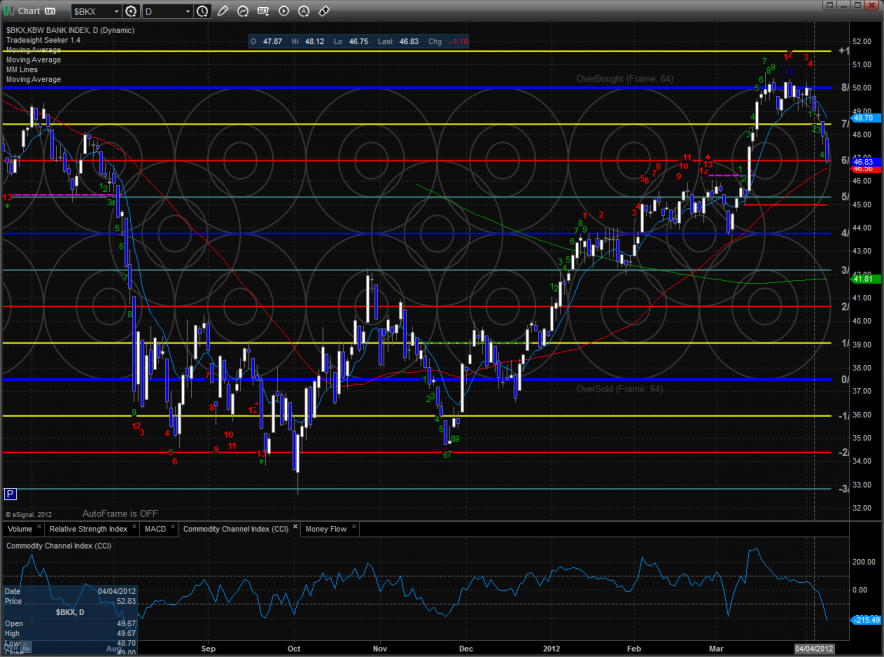 The BTK was the last laggard on the day losing more than 2.5%. The double top is in place for lower prices. The next area of support is the static trend line.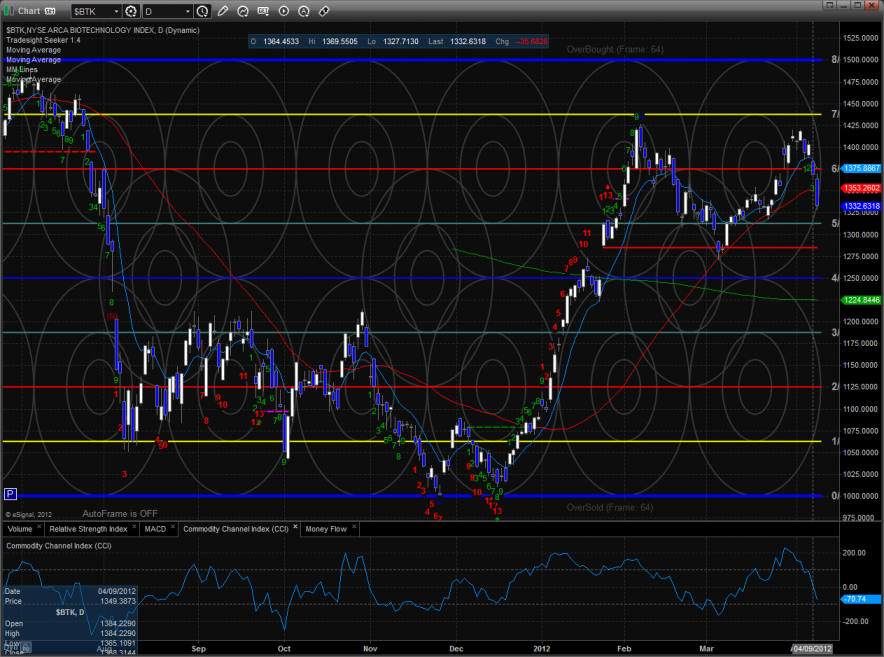 Oil: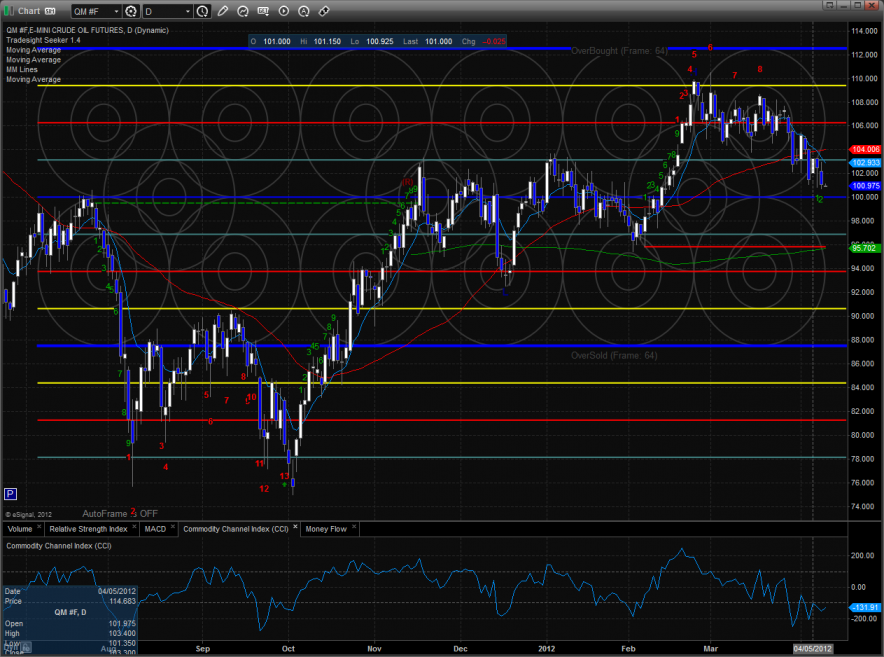 Gold: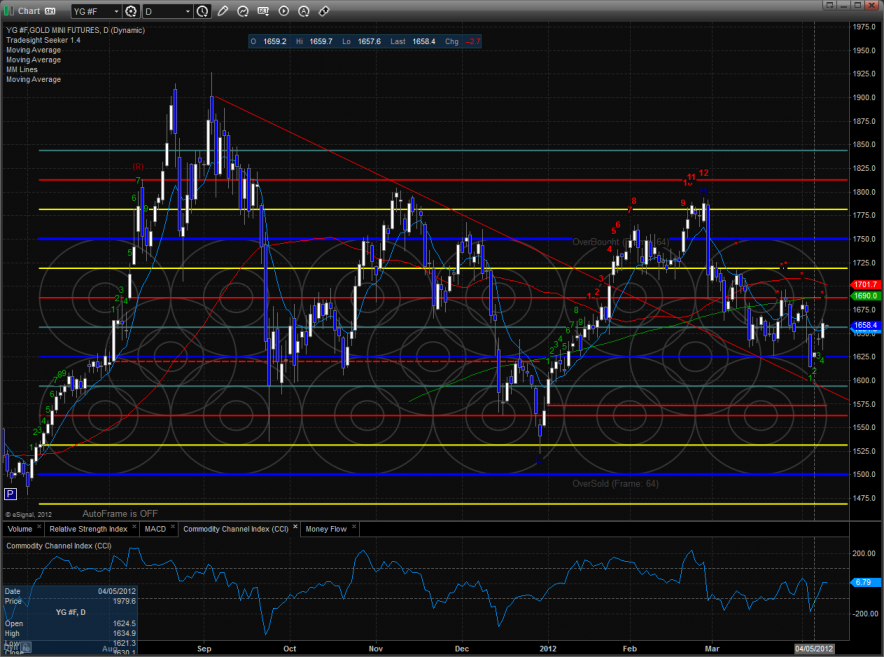 Silver: