The SP answered an outside day down with an outside day up gaining 14. The volume was light but will likely pick up as the rest of the week progresses. Wednesday, the ADP employment number is out before the bell then Thursday jobless claims are released and finally the monthly non-farm payroll number should force some volume into the tape by Friday.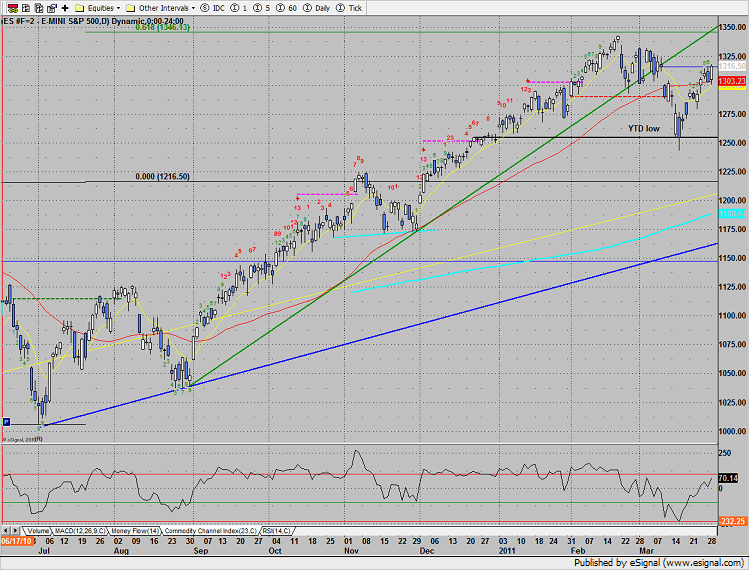 Naz was unable to exceed yesterday's high but did close at a 2 week high. Note that price in now back above both the 200 and 50dmas.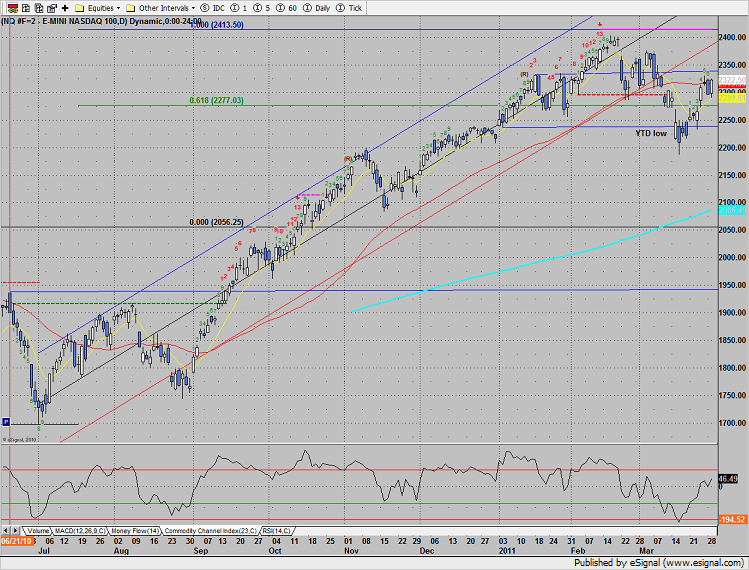 The multi sector daily chart shows the BTK coming on strong as is very common at this point of the advance.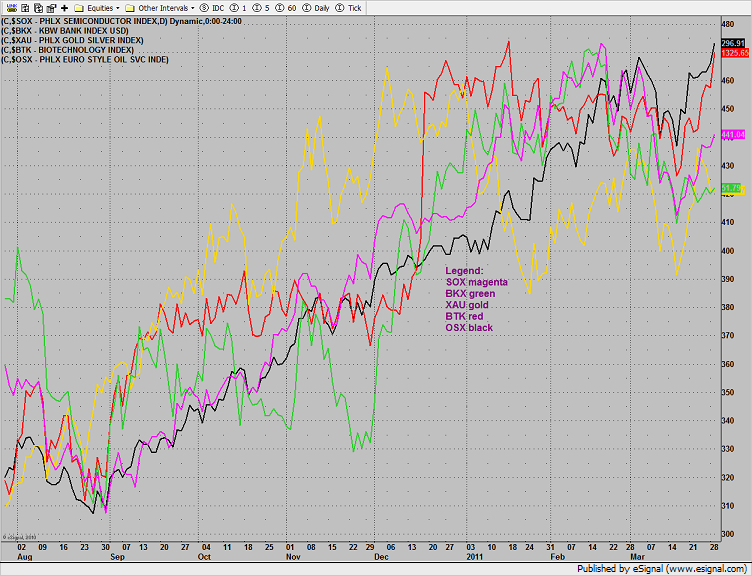 The OSX was top gun breaking out to a new high and closing in on the 100% Fibonacci extension.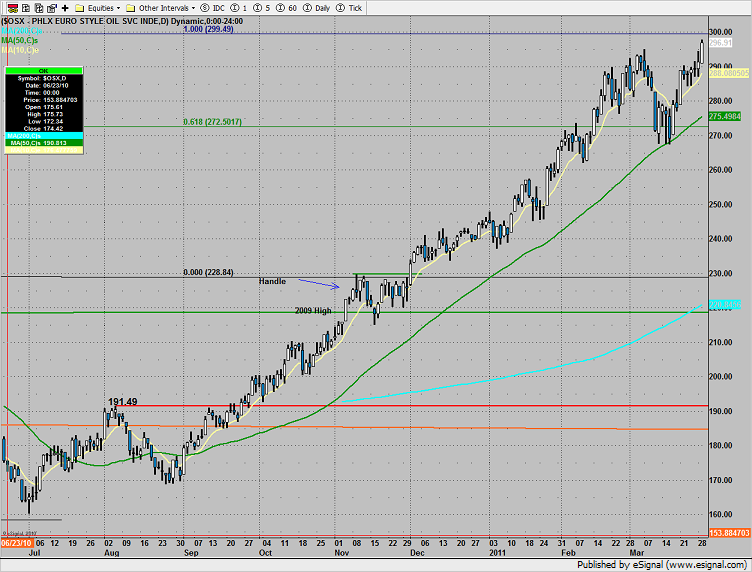 The BTK is close to breaking out of the consolidation range. Make sure to overweight this sector and look for long plays if the index closes above 1334.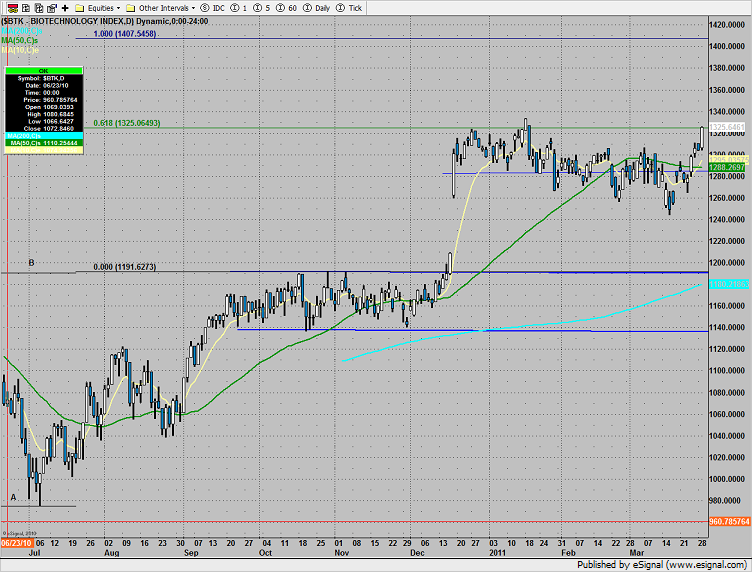 The SOX was higher by 1%, staging just under the recent 3 day high.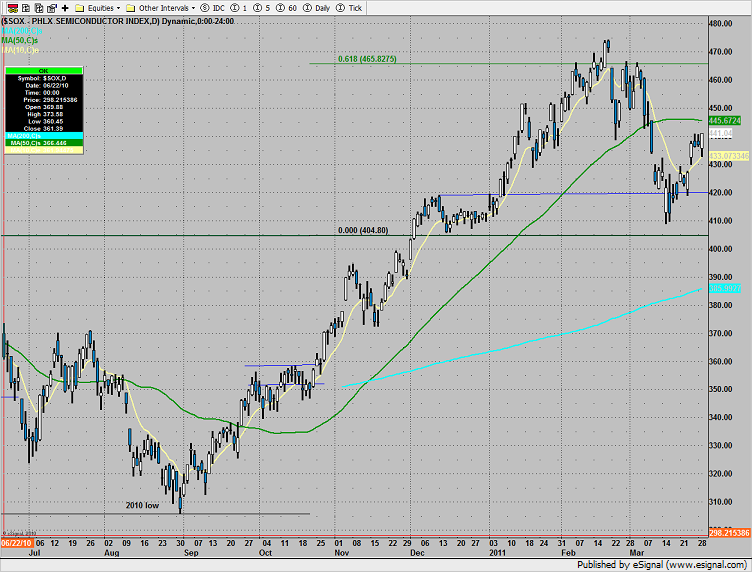 The BKX eked out a small gain and continues to lag the broad market.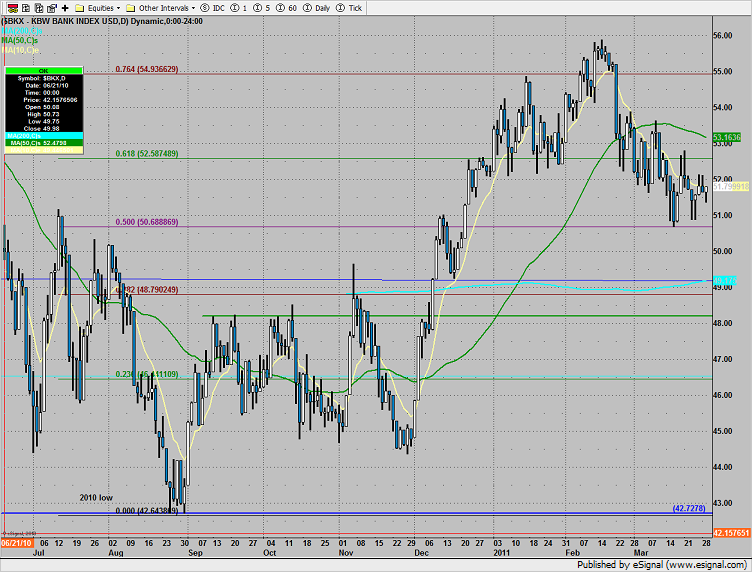 The broker dealer index was the last laggard on the day and remains well below the 50dma.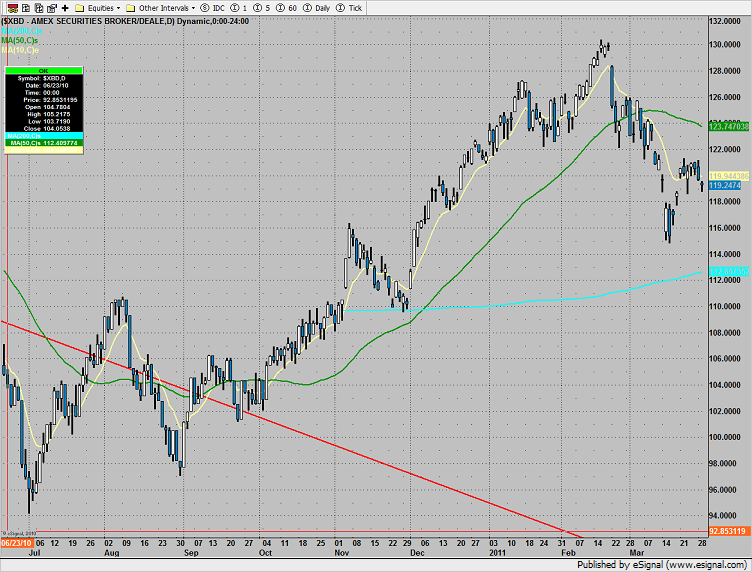 Oil recovered early losses and closed higher on the day;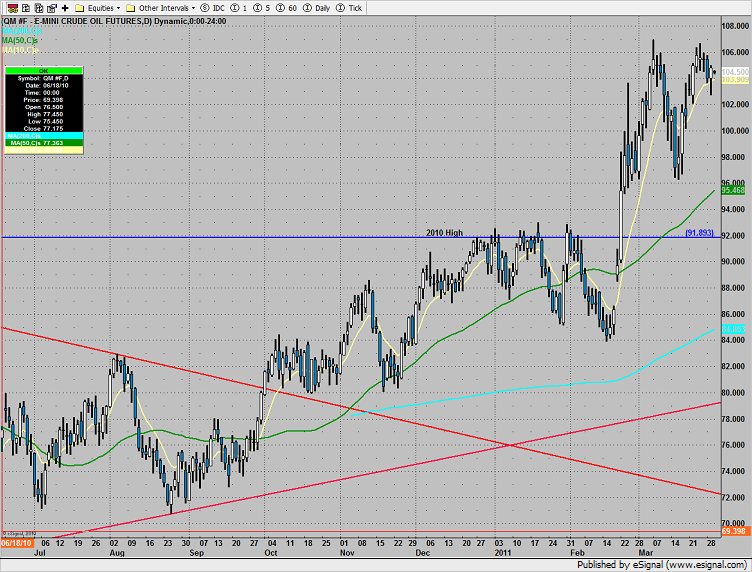 Gold was a source of funds but left a tail: