The SP rallied 18 handles Monday, leaving a gap below. Price has reclaimed the 10eam and has considerable overhead at the 50dma and 1300 breakdown gap. Note that in general, volumes were very light which makes the gap more prone to filling.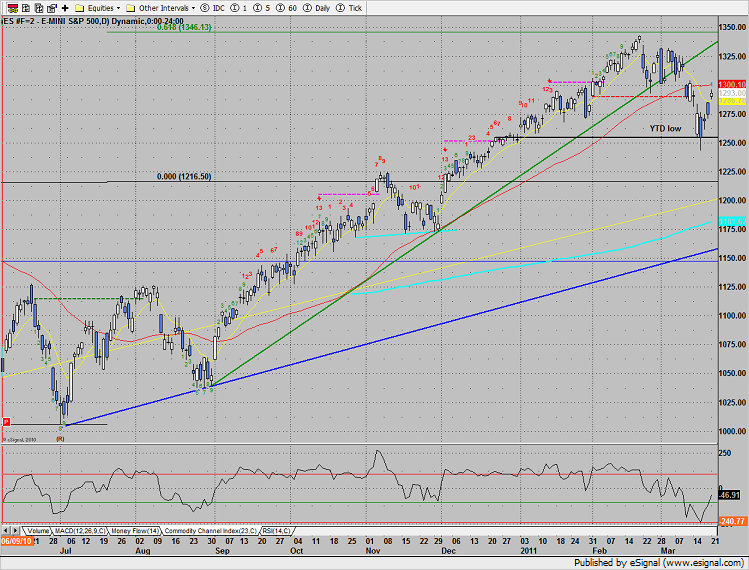 Naz was higher by 33 but settled in the lower half of the day's range which is a cause for concern. The Naz was unable to settle above the 10ema, leaving a bearish divergence vs. the SP on the day.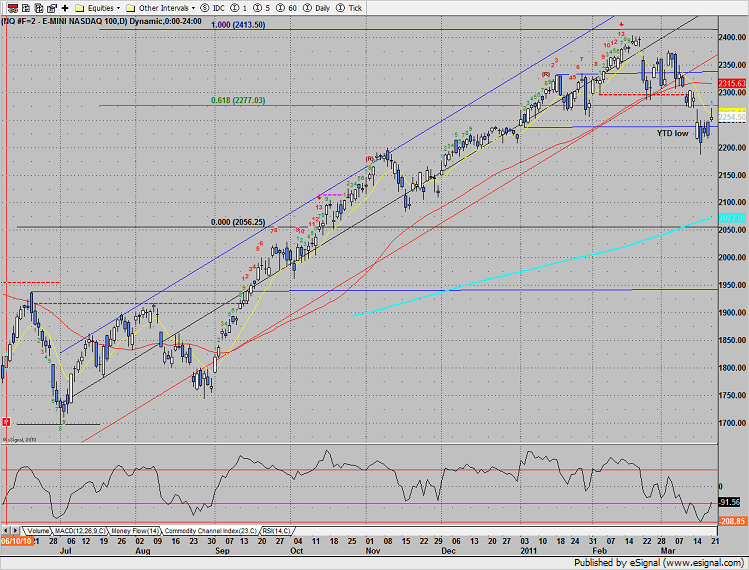 Multi sector daily chart: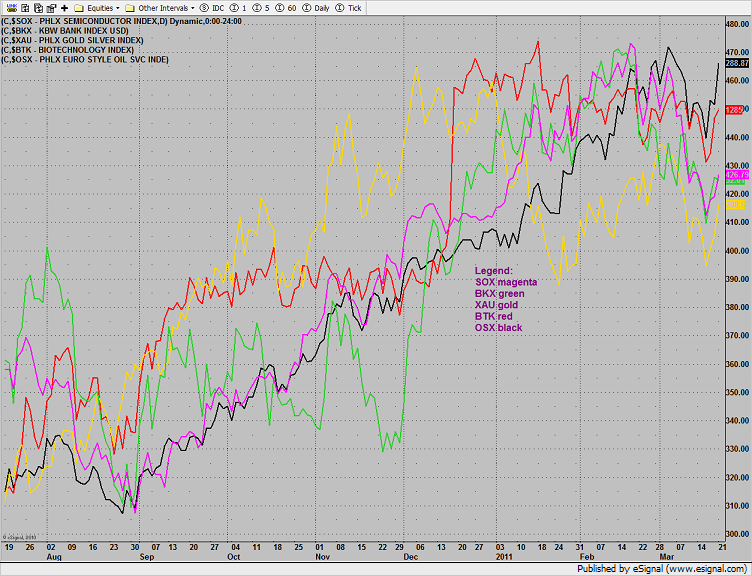 While the put/call ratio recorded a climatic reading last week, the 10-day Trin never crossed the oversold threshold of 1.35+.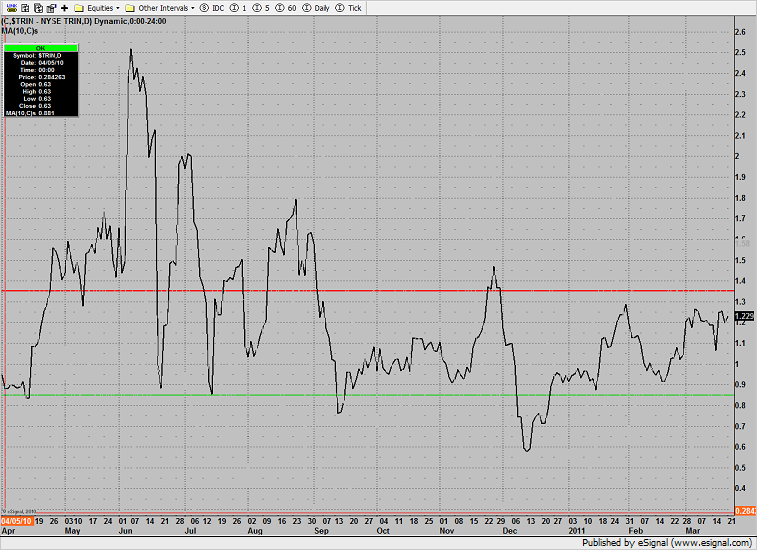 The OSX was top gun on the day outpacing all other major sectors by a wide margin. This was equal to the strongest bar of the entire move and recorded the Seeker 13 sell signal on the close.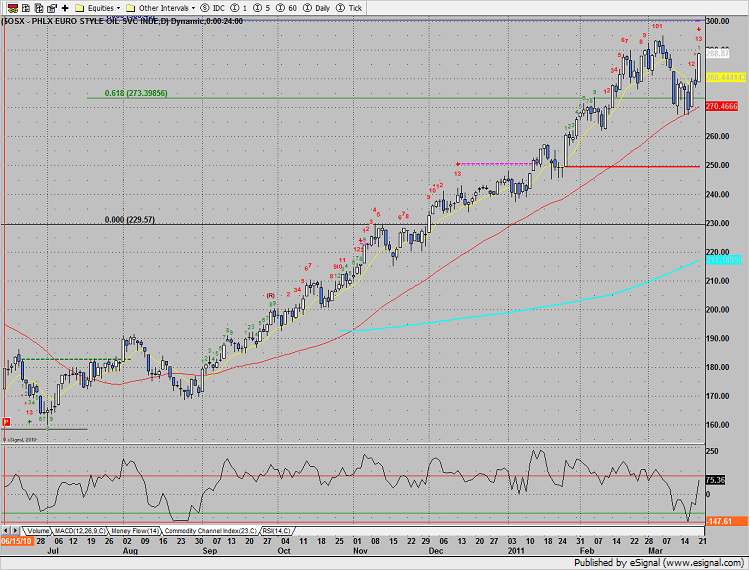 The weak dollar weighed in on the other likely sector, propelling the XAU to outperform the broad market. Price has settled above the 10 and 50ma's.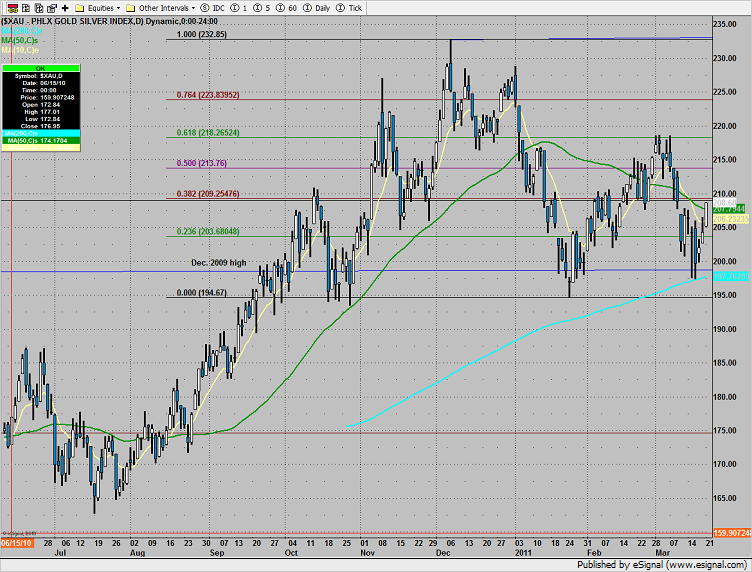 The SOX was higher by 2 on the day, a close above 430 will turn the chart short-term positive.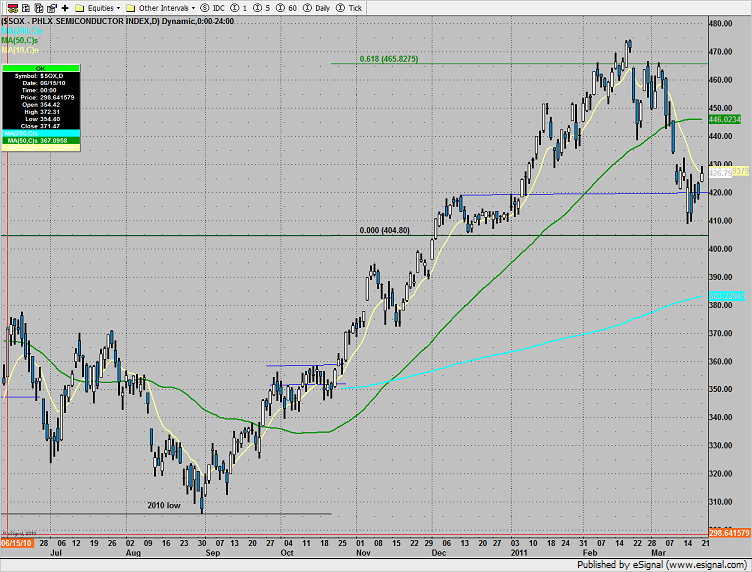 The BTK remains range bound.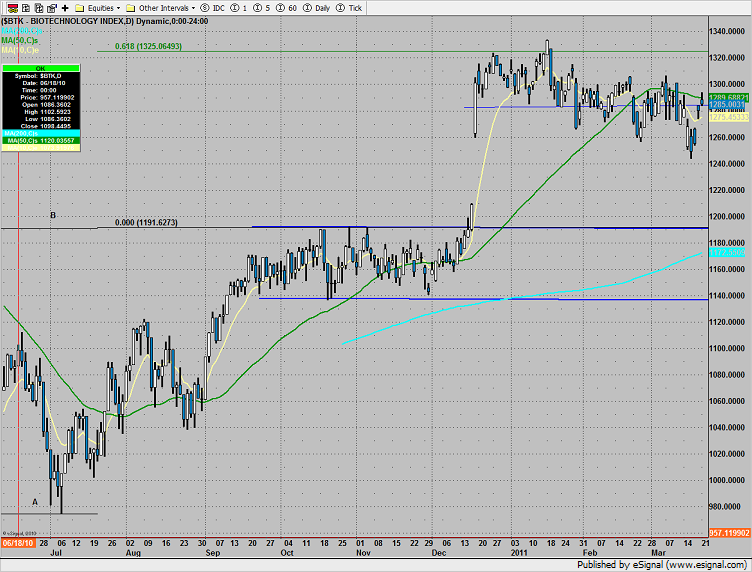 The BKX lagged all major indexes very badly and actually closed down on the day. Set an alarm for a break under Monday's low at 51.76. Even if the oil stocks continue higher, the broad market will have trouble with the banks refusing to perform.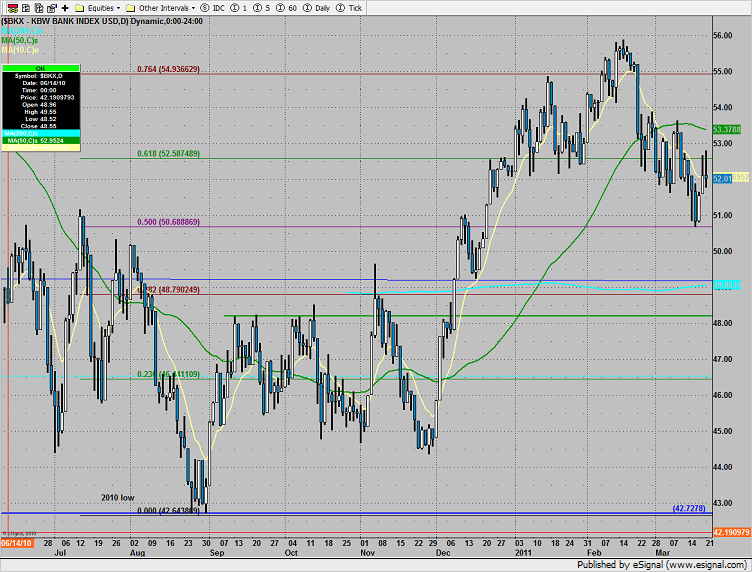 Oil was higher, settling just below near term resistance at 103.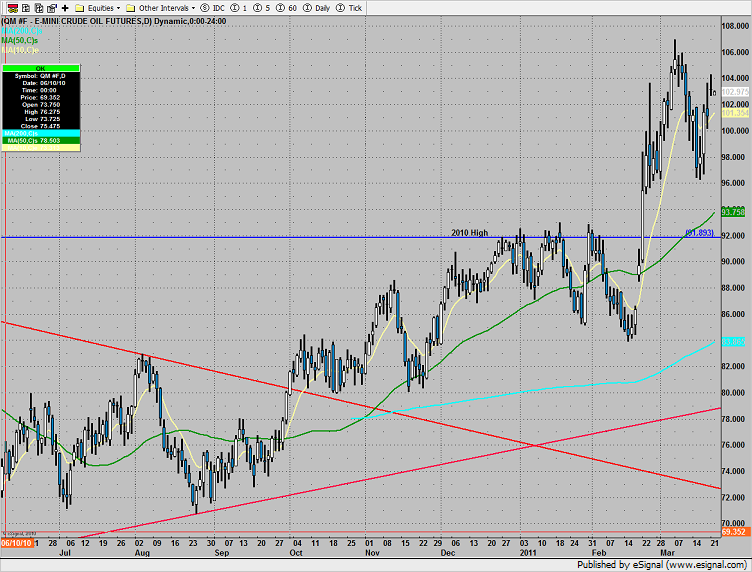 Gold was high on the day finishing near the magnet area at 1430: