There was very little price movement in the equity futures. The SP posted a narrow range inside candle losing 5 on the day. A key level of resistance or breakout level remains just overhead from the 3/10 gap. Be sure to have an alarm set for 1300.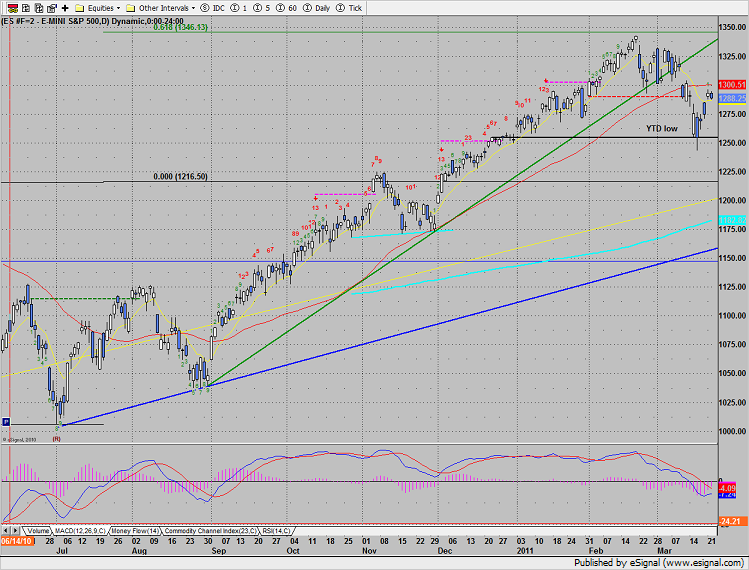 Naz posted a very narrow inside day settling higher by 3 handles. A breakout of the 2 day range could have some punch.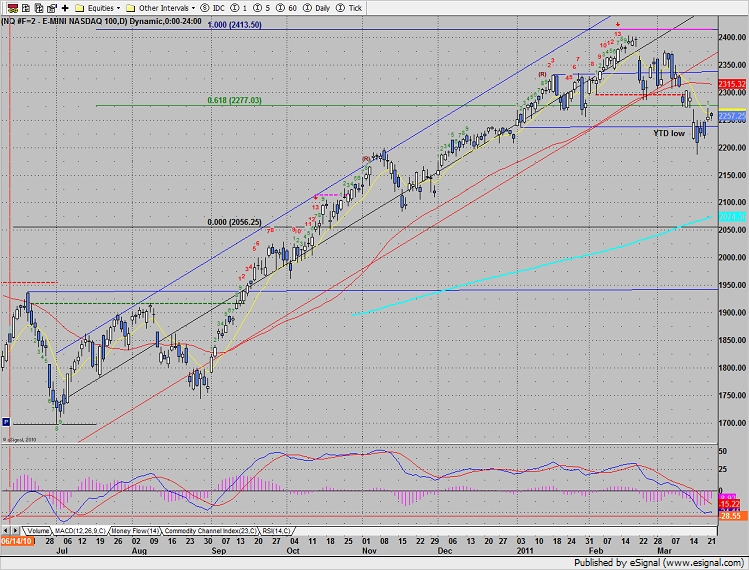 Multi sector daily chart: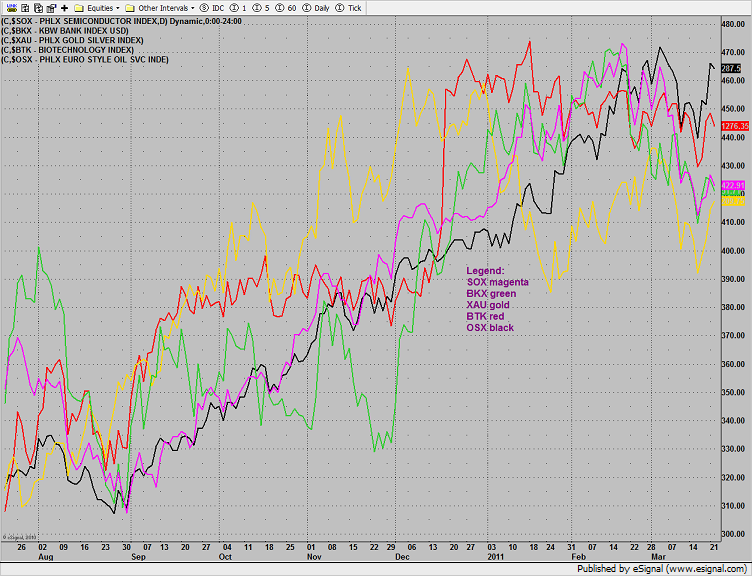 The focus of the day was the rise in oil prices. Oil settled above 105 which gave the stock bulls pause. In the chart below there are two lines on the graph. The focal point is the Oil/SP ratio. This plots a line based on the value of the front month oil futures divided by the value of the SP futures. If the line is on the rise, the price of oil is outpacing that of the SP futures. This type of intermarket analysis can help make sense of money flows. Note how the nice push to the recent highs in the SP were unencumbered by rapidly rising oil prices (falling oil/sp ratio) but more recently the rising ratio has weighed on the performance of the SP futures. Keep a close eye on the price of oil because it is affecting equity prices.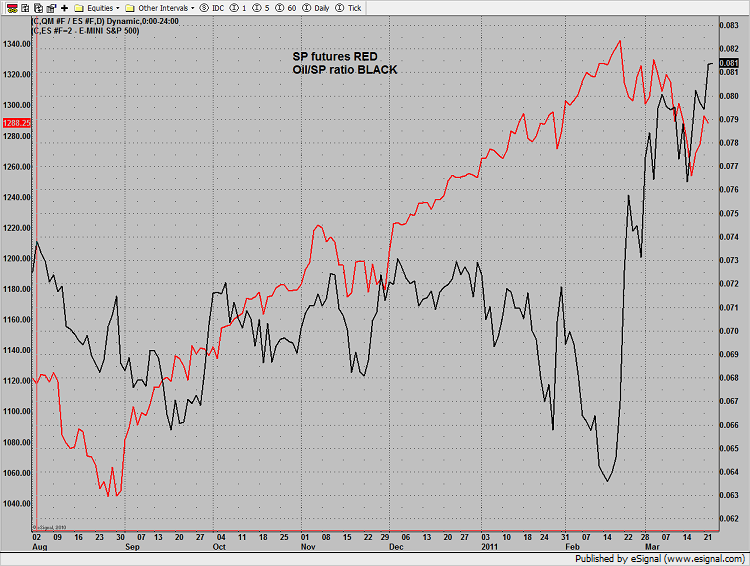 The XAU was the only major sector up on the day as traders were looking for somewhere to park money.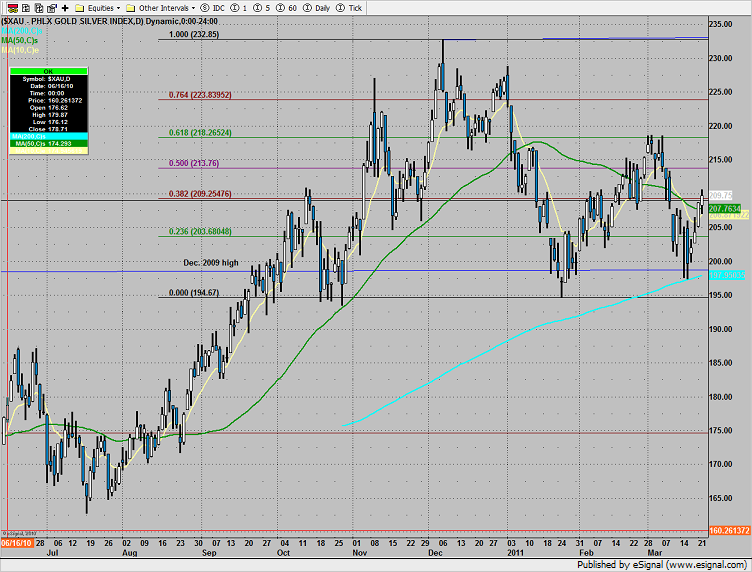 Even though oil was very strong the OSX was lower on the day. The exhaustion signal remains active.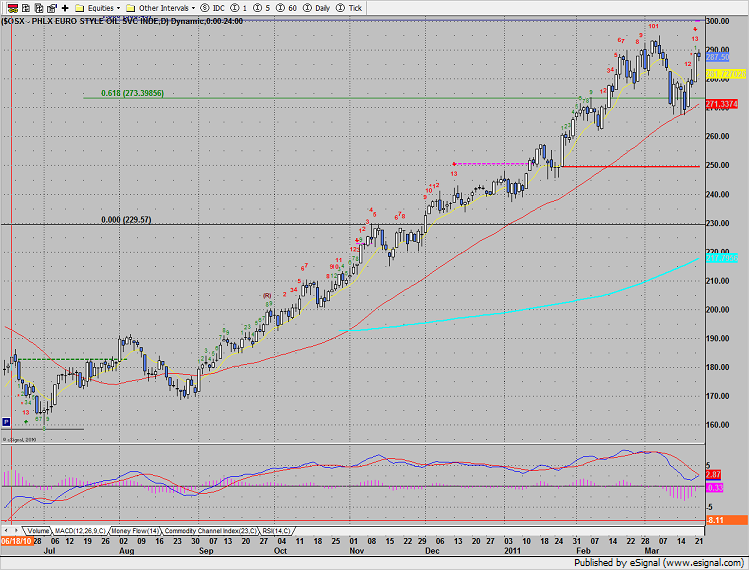 The BKX closed right at Monday's low and remains in a downtrend.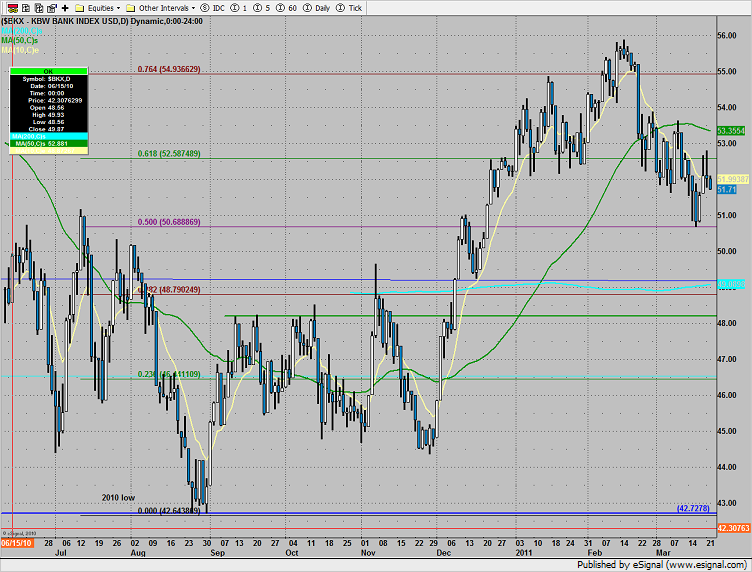 The SOX was relatively weak and is only slightly higher on the year. Note how the 10ema is weighing on price.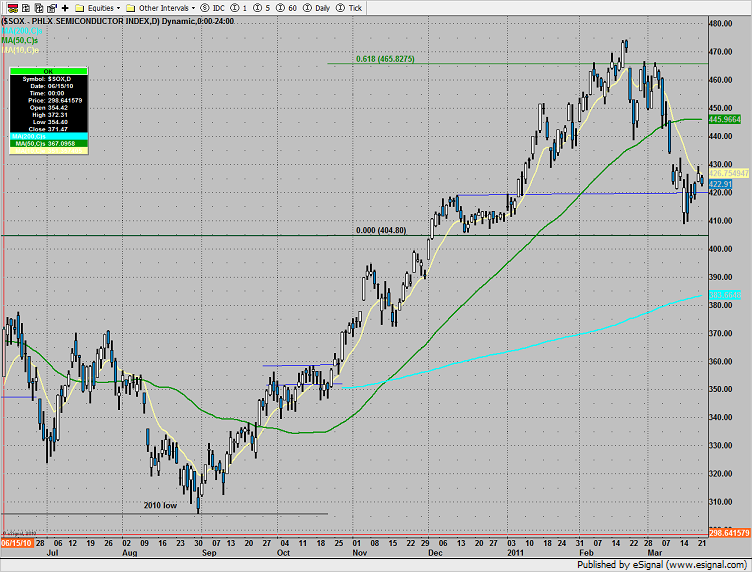 Oil just missed making a new high on a settlement basis. The Seeker exhaustion countdown is only 8 days up out of the required 13 days up for a sell signal.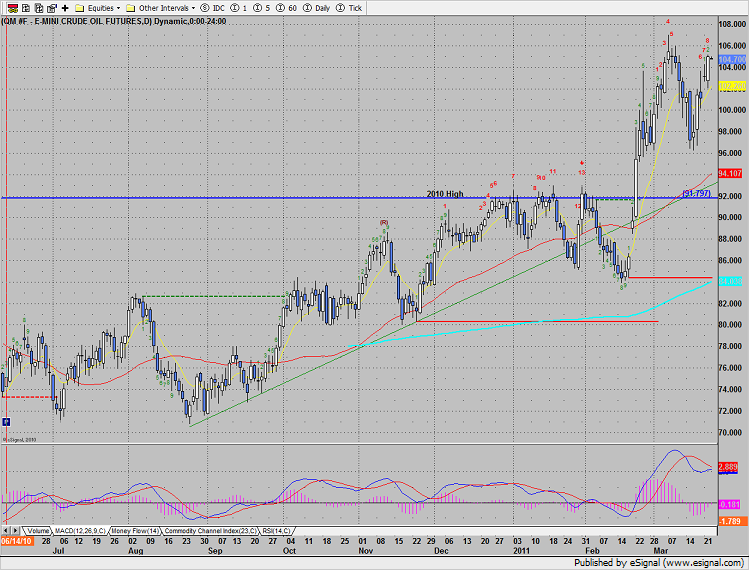 Gold was little changed: