The SP was higher on the day, adding 6 more points to the rally in progress.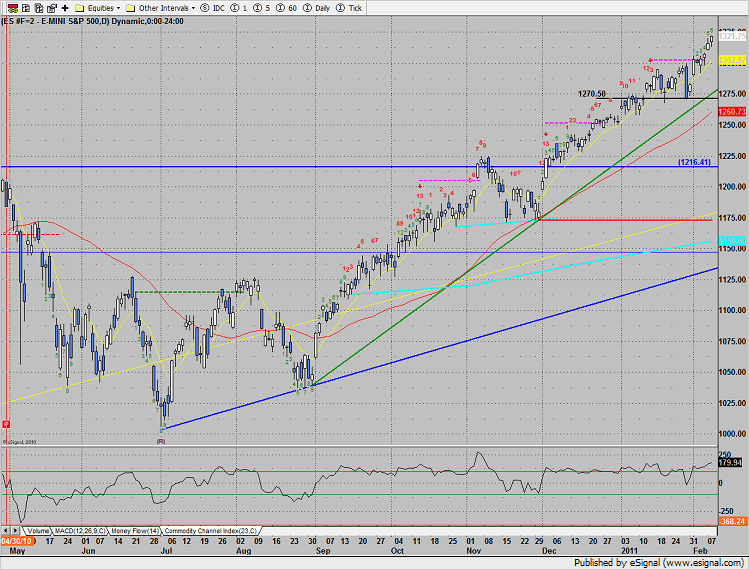 Naz was higher by 17, topping yesterday's high and closing above it. The pattern is now 11 days up.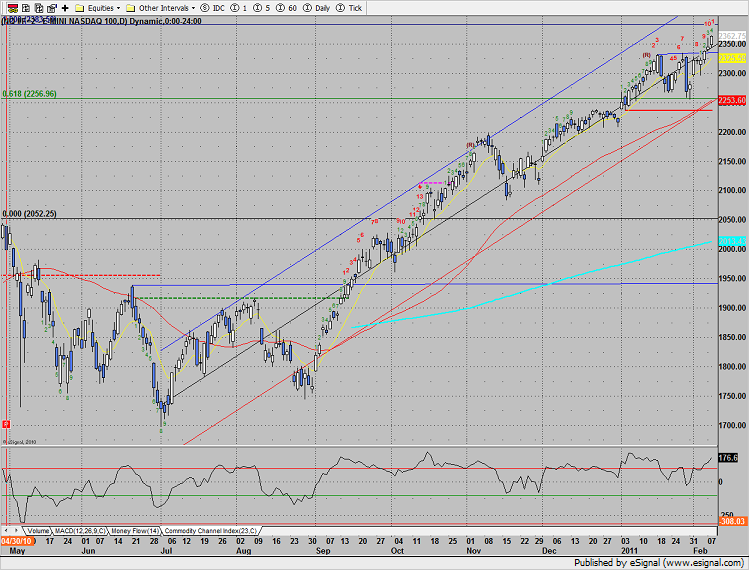 Multi sector daily chart: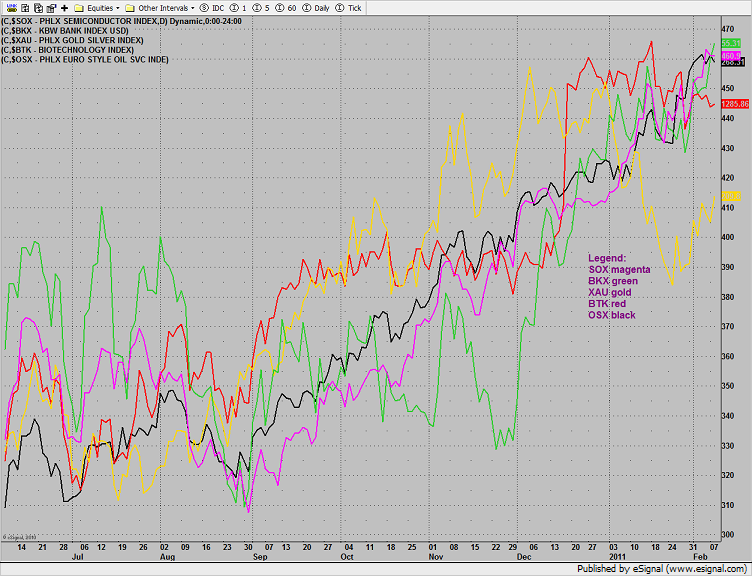 The 10-day NYSE Trin is neither over bought nor over sold at 1.00.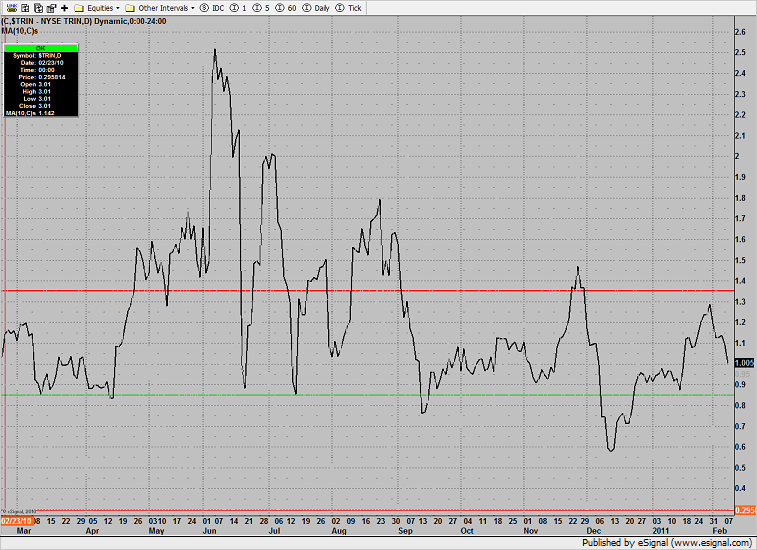 The XAU was top gun, +2% on the day. Keep an eye on the 50dma for a trade-to-target on the bounce.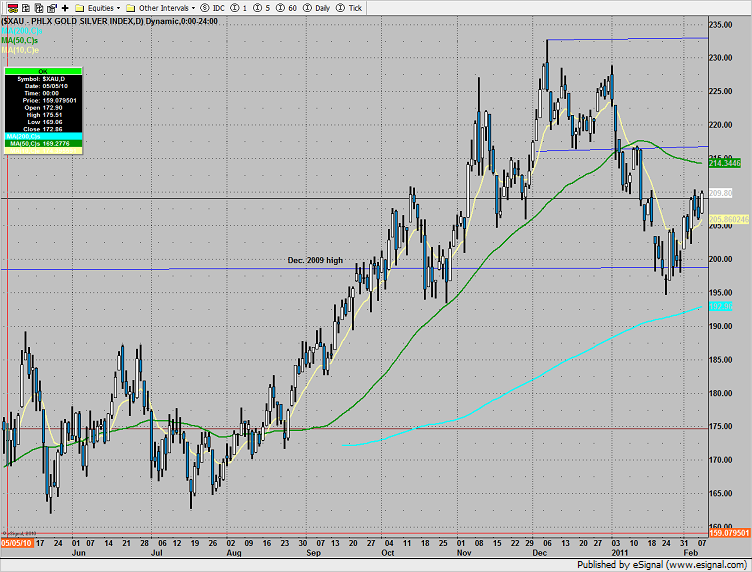 The BKX broke and settled above the 76% relative fib.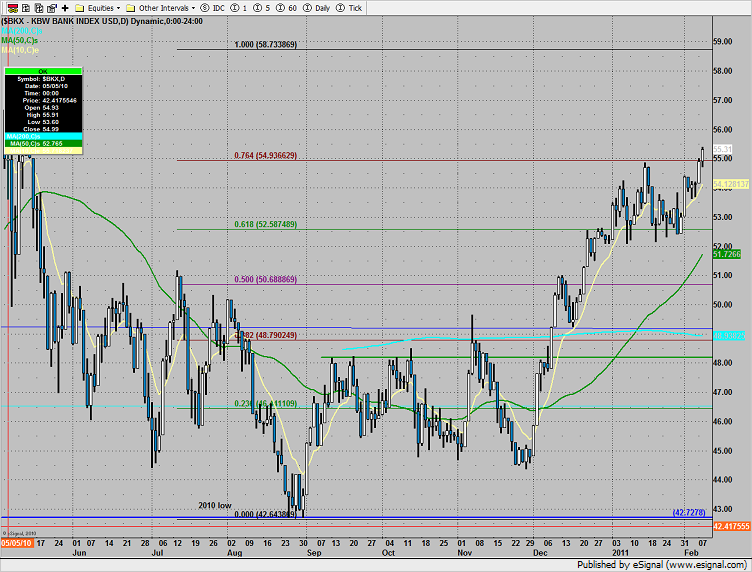 The BTK was flat on the day, with no new technical features.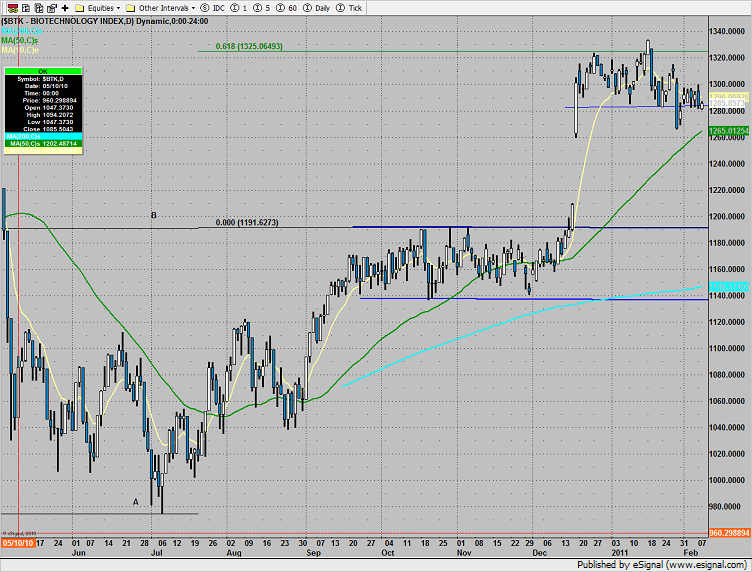 The SOX was lower on the day, underperforming Naz. Note that the Seeker 13 exhaustion signal is still on deck but has not been recorded.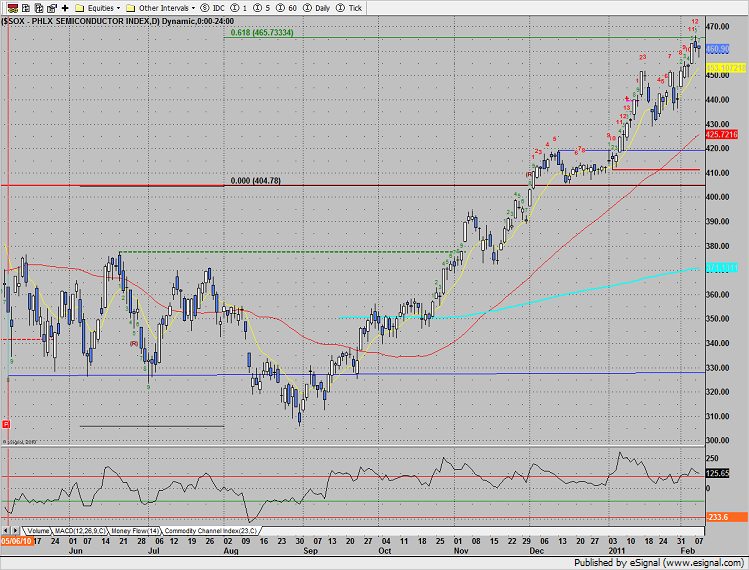 Former leader OSX was the last laggard on the day. If this sector breaks, the market will need new leadership.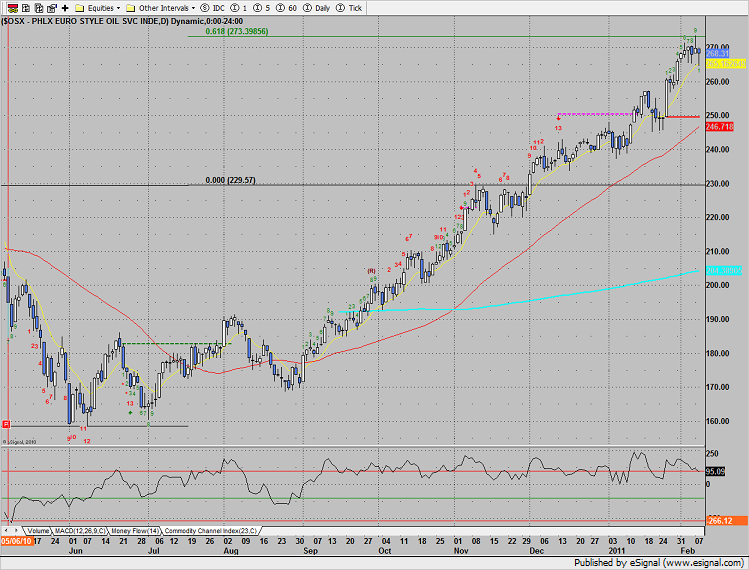 Oil was lower on the day but found intraday support just above the YTD low.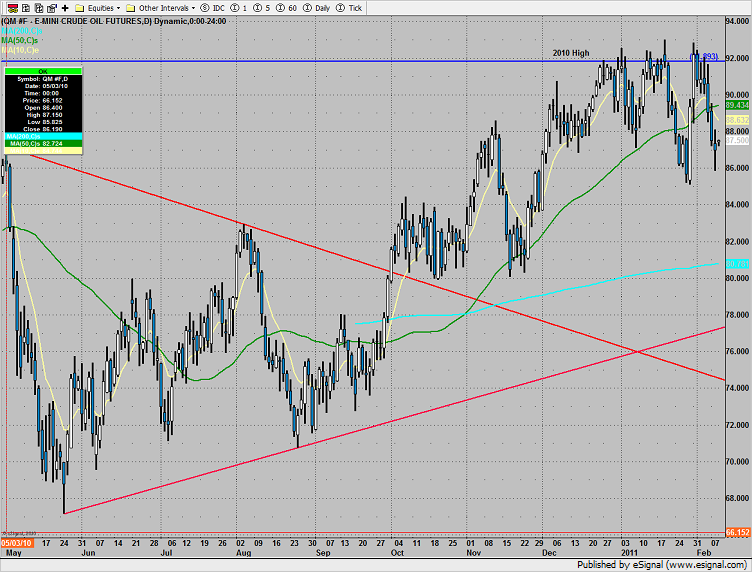 Gold was higher on the day which puts the 50dma in play.