The SP settled at a new high on the move, adding 21 handles. The futures left a gap open from Monday's close and terminated the advance at the Seeker exhaustion risk level. The Sell signals is still active until a close is recorded above the aggressive risk level and then follows through on a subsequent candle and produces a higher high.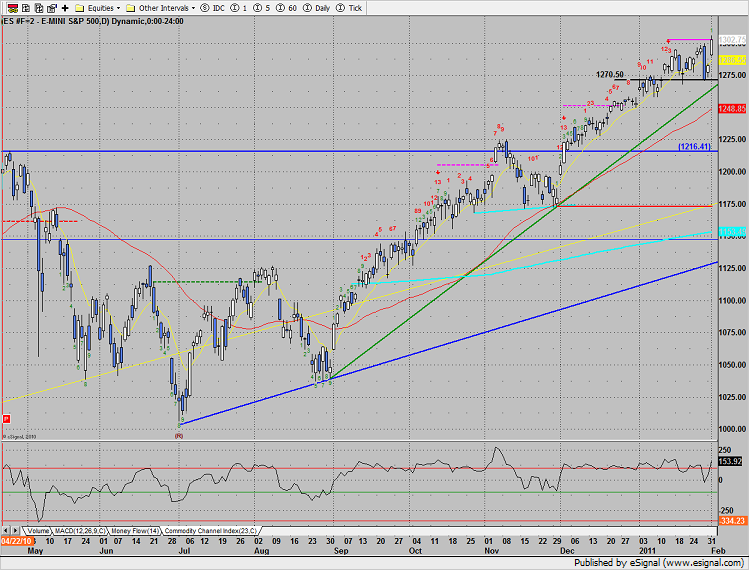 Naz was higher by 42 but did not produce a new high on the move. Like the SP, price left a gap.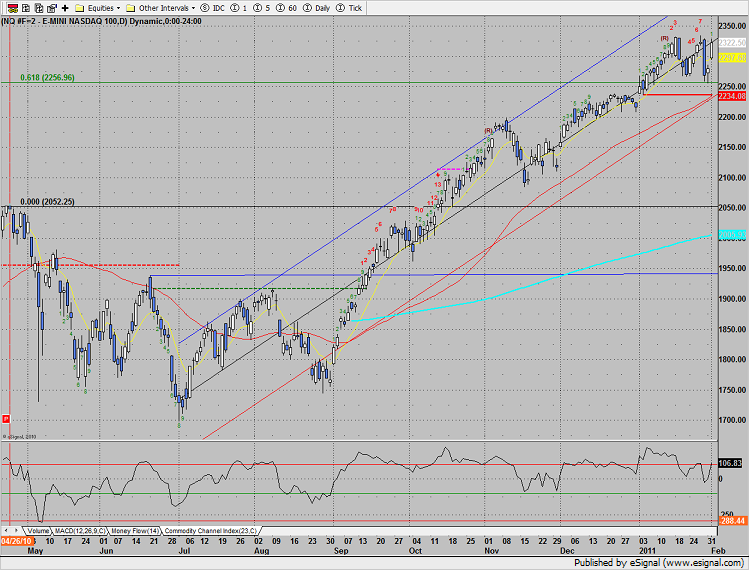 On the daily comparison chart, the NDX100 is slightly lagging the broad market SP500. This is OK on a temporary basis but can be a trend changer if the NDX continues to lag and does not confirm the new high by the SP500.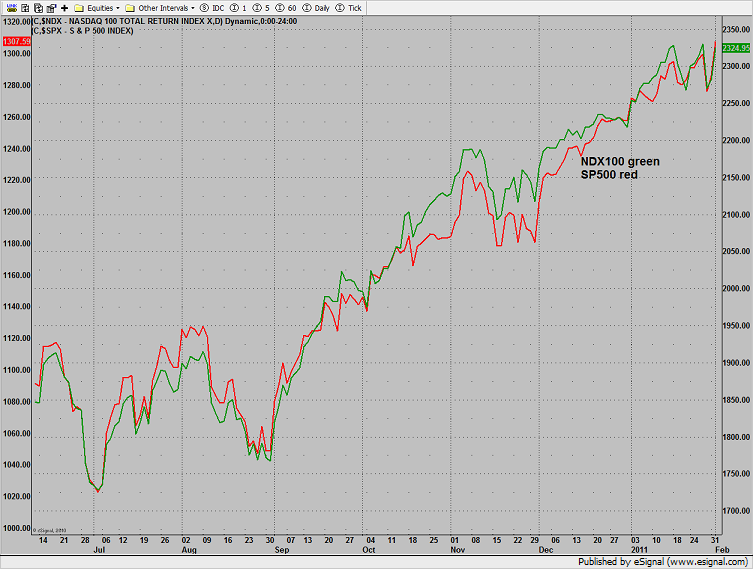 The OSX continues to lead the underlying crude futures which is bullish for the futures.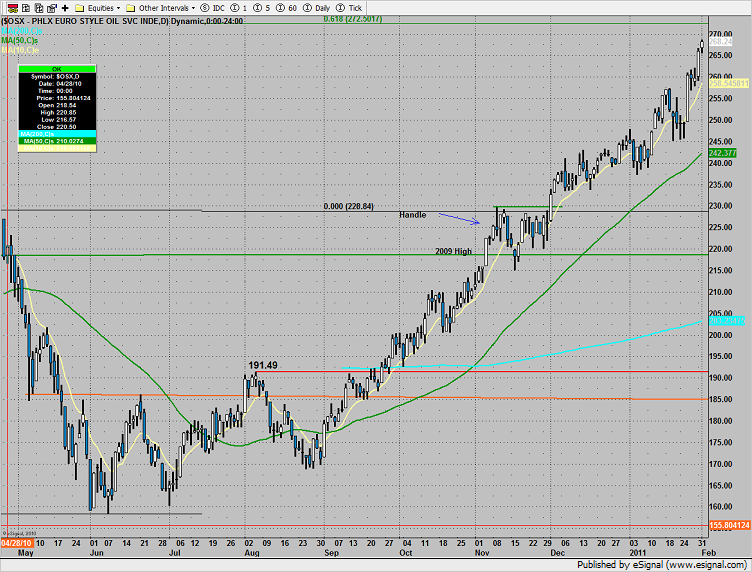 The NDX100 and SOX semiconductor index are trading in lockstep so there is no divergence at this time.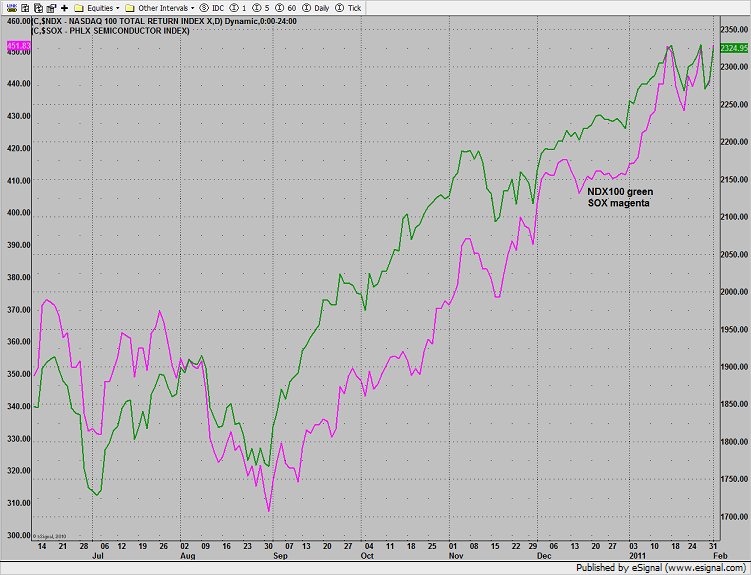 The XAU gold miners index continues to underperform gold futures. If this condition persists, any bounce that does not produce a new high in the gold futures is shortable.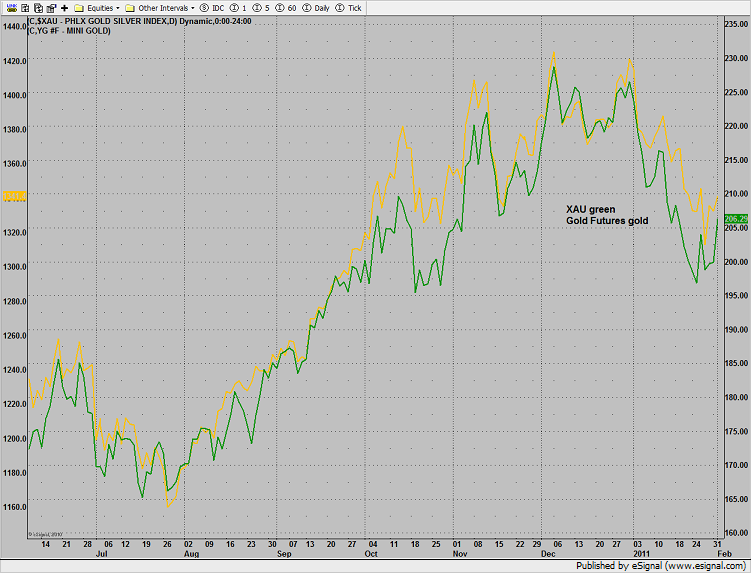 The XAU was top gun, +3%. Price settled above the 10ema for the first time this year. The short term trend is now up, look to the 50sma for an initial bounce target.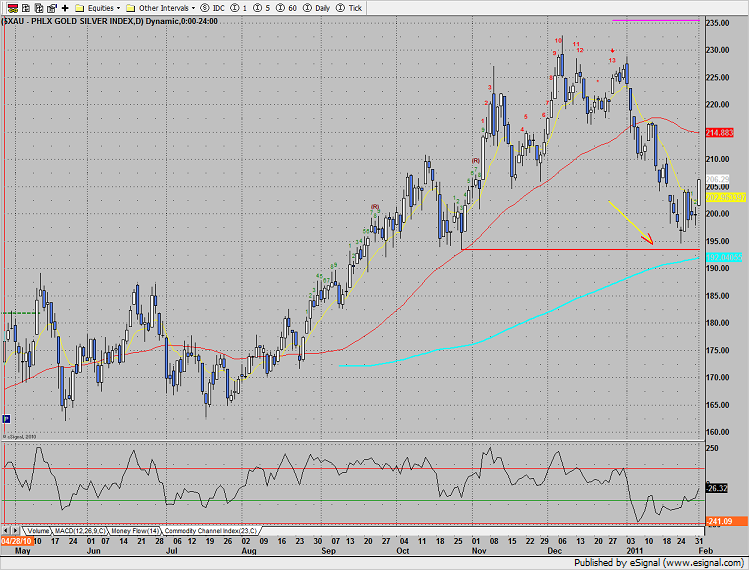 The BKX was stronger than the broad market, +2.5%. The Seeker exhaustion signal is still active.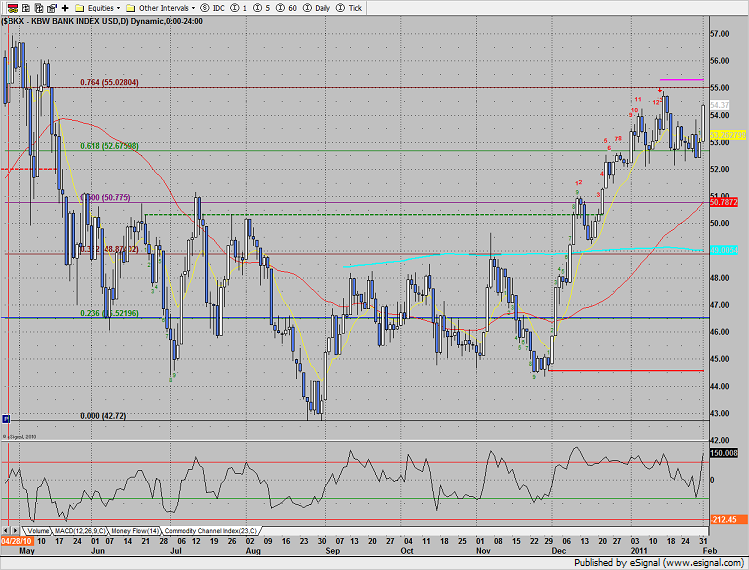 SOX settled right at the prior high: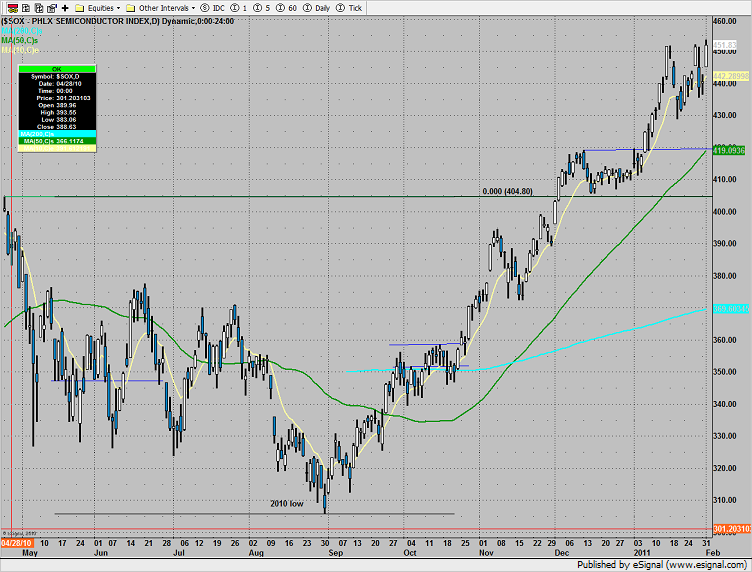 The OSX posted a small range day compared to the rest of the leading indexes. The chart produced a new high.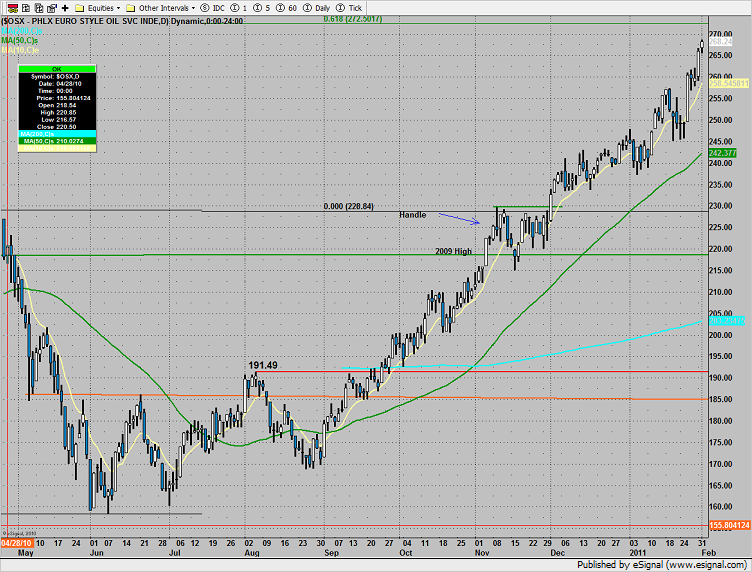 Oil was lower on the day and note that the Seeker exhaustion signal is still active.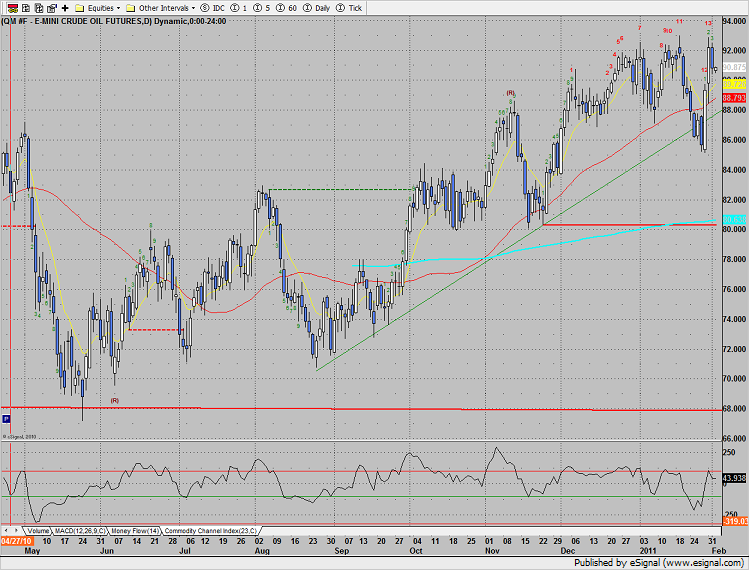 Gold was higher but grossly underperformed the gold mining shares. Again, this is likely only a bounce in the miners unless gold futures start to perform.