The ES finished the day about unchanged. Momentum seems to be waning but price must break before any downside consideration can be given. The 9th candle of the current setup recycled the Seeker countdown so the process must start over.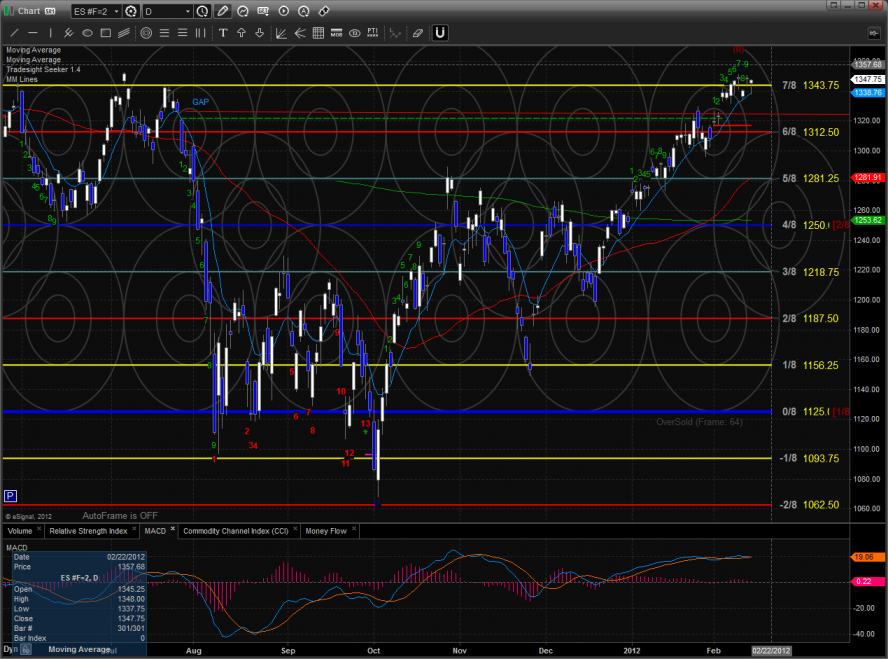 The NQ aggressively surged at the end of the day to close up on the day by 8. Keep a close eye on the active Seeker risk level.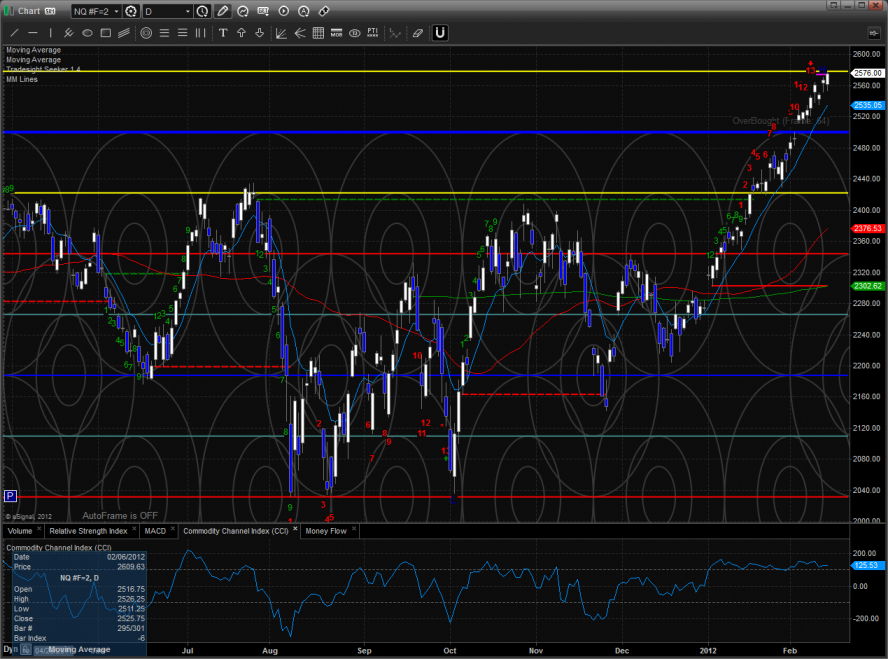 The 10-day Trin is still not overbought: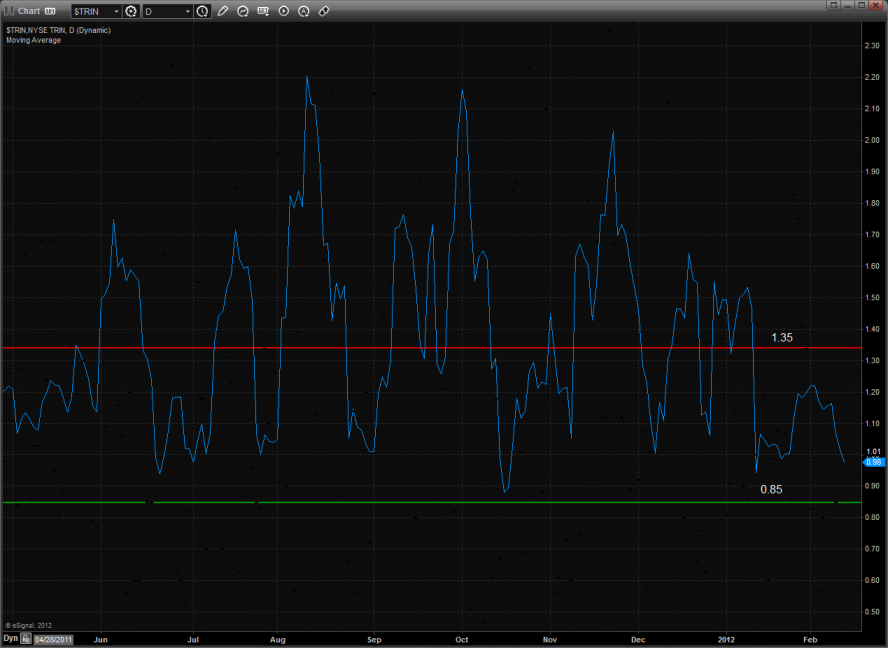 Multi sector daily chart: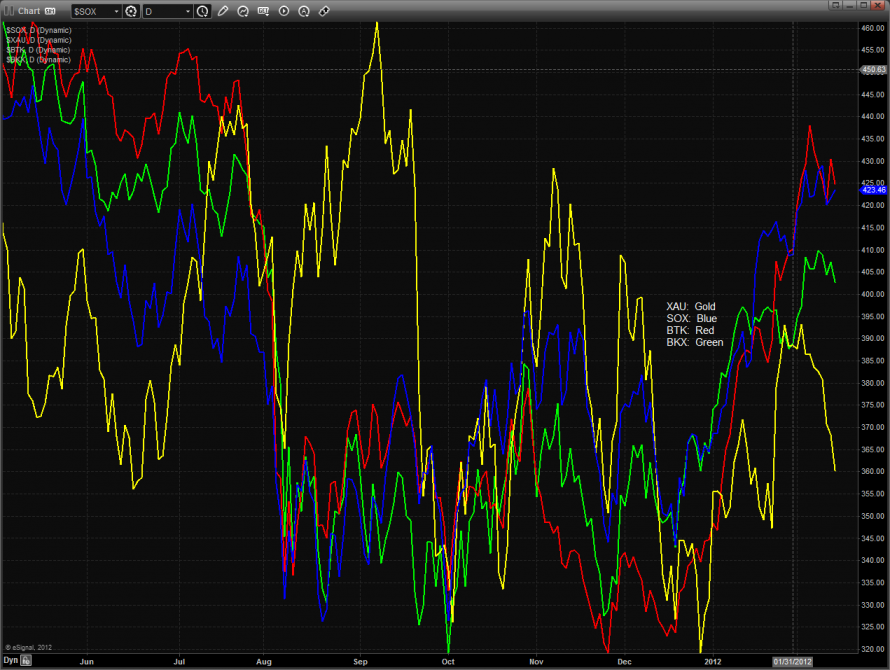 The NDX continues to bullishly keep its relative strength vs. the SPX.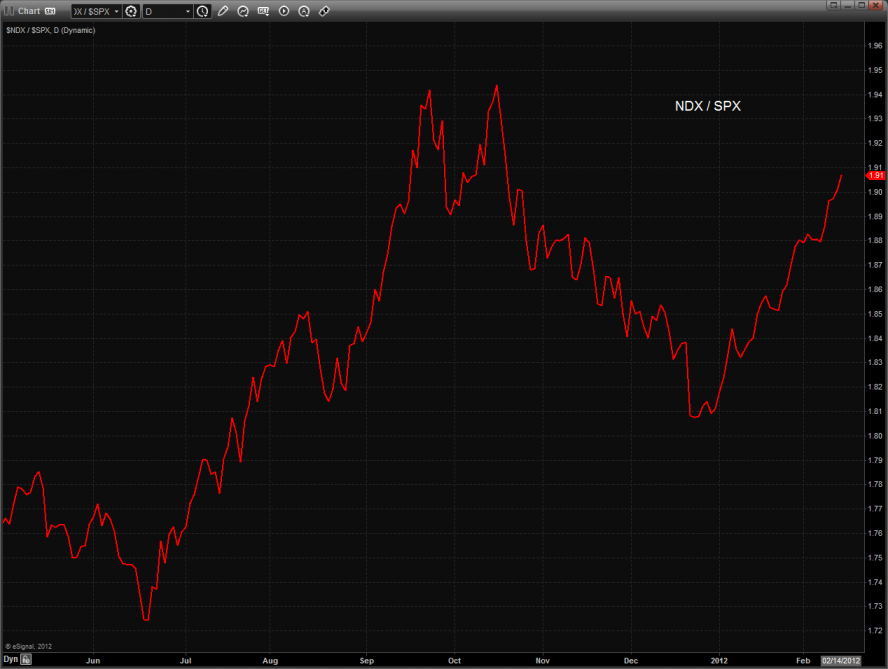 The SOX was the top performing major sector on the day. Price remains boxed up in the recent range and below the boundary of the upper channel. Keep in mind that a break higher will likely produce a Seeker sell signal.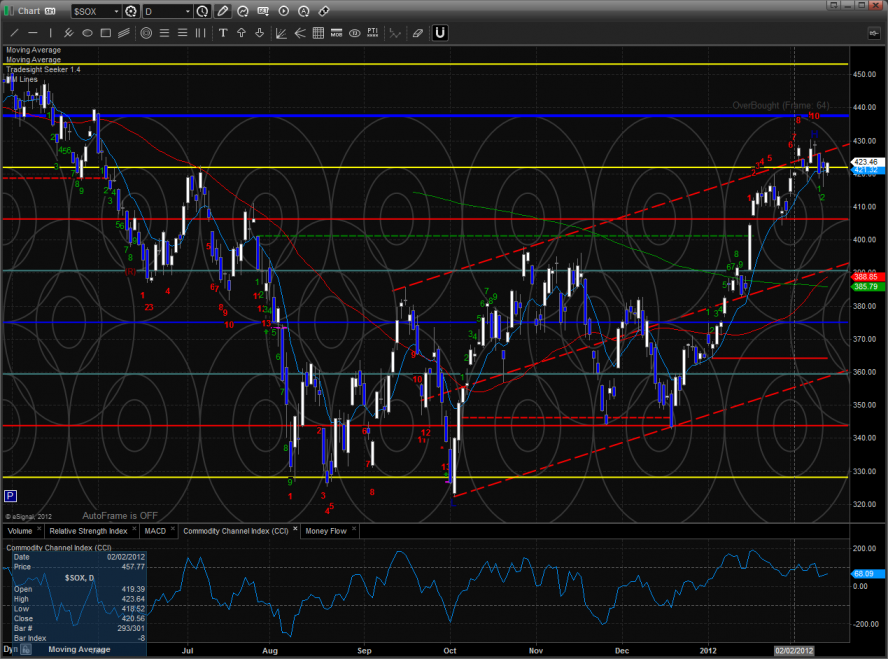 The OSX was little changed and continues to ride the wedge without breaking.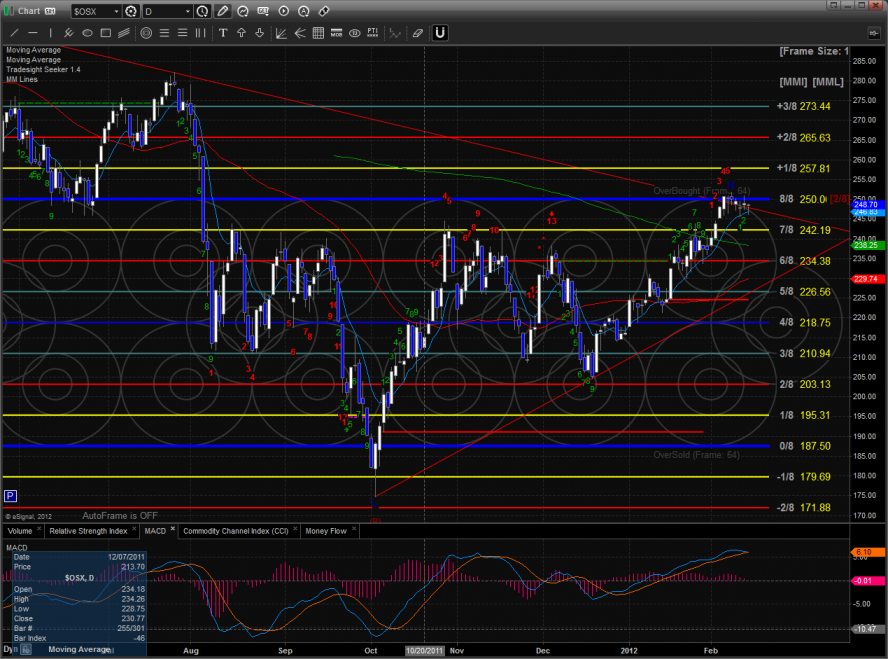 The BKX was a cause for concern from the day's performance. Much weaker than the broad market and closing a new 5 day low.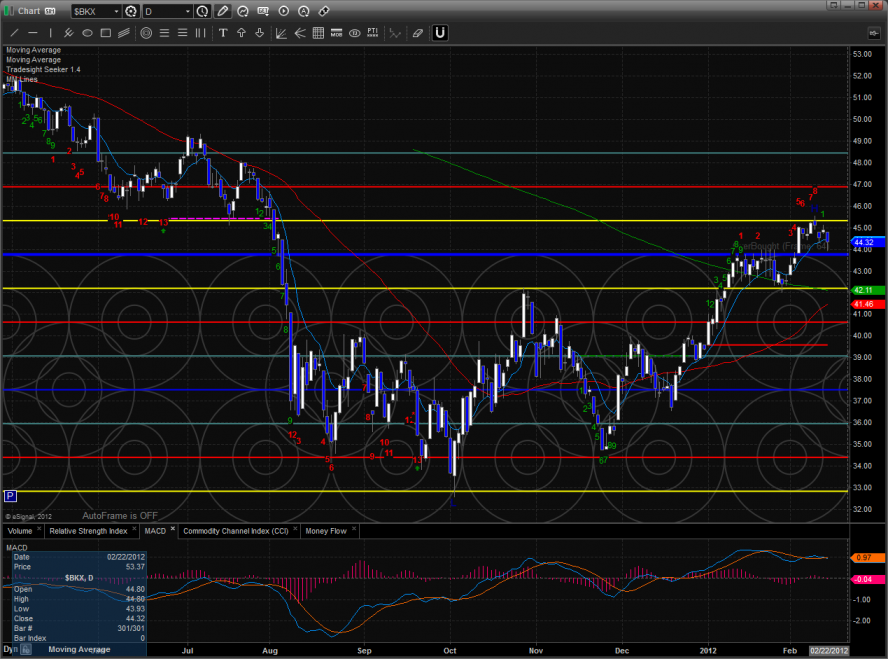 Set an alarm for a break under last week's low in the BTK. If the market rolls this could be a very nice sector to find overbought stocks that have room to fall before real support.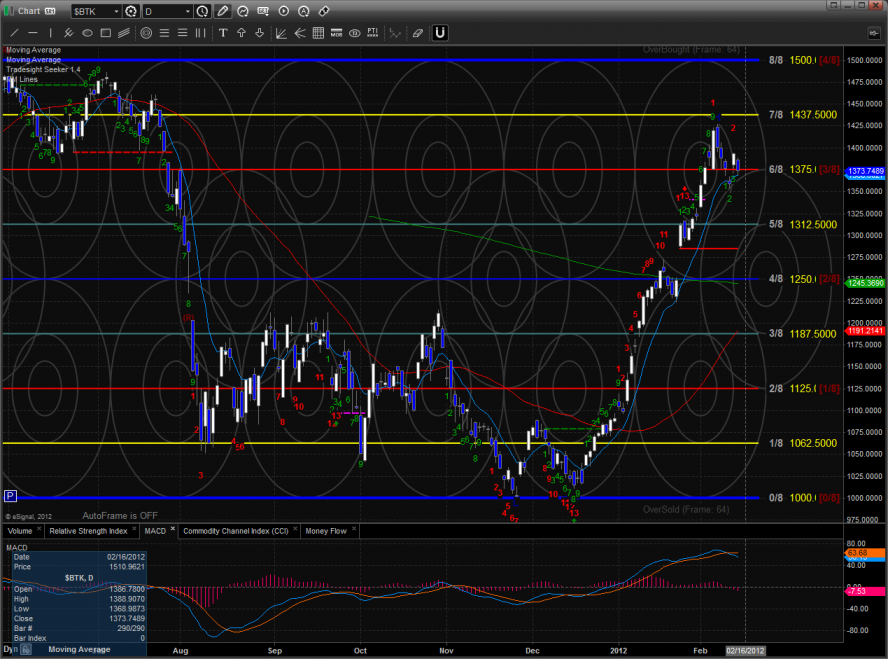 Oil: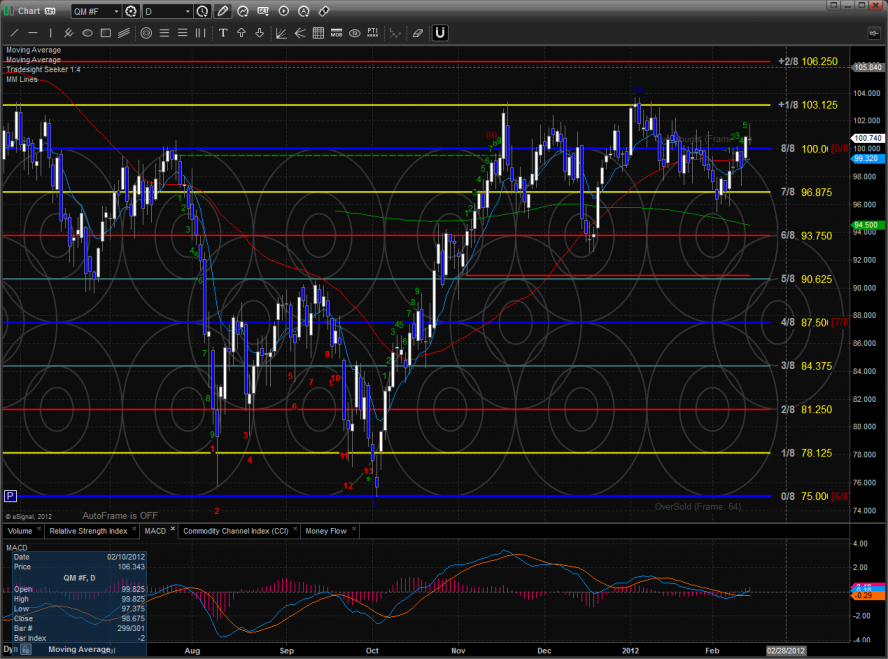 Gold: