The ES gained 20 handles on the day all of which came on the weekend gap. Keep in mind that there was one negative feature to the day's action because the futures settled below the open. Not really an impressive performance with triple inside candles last week.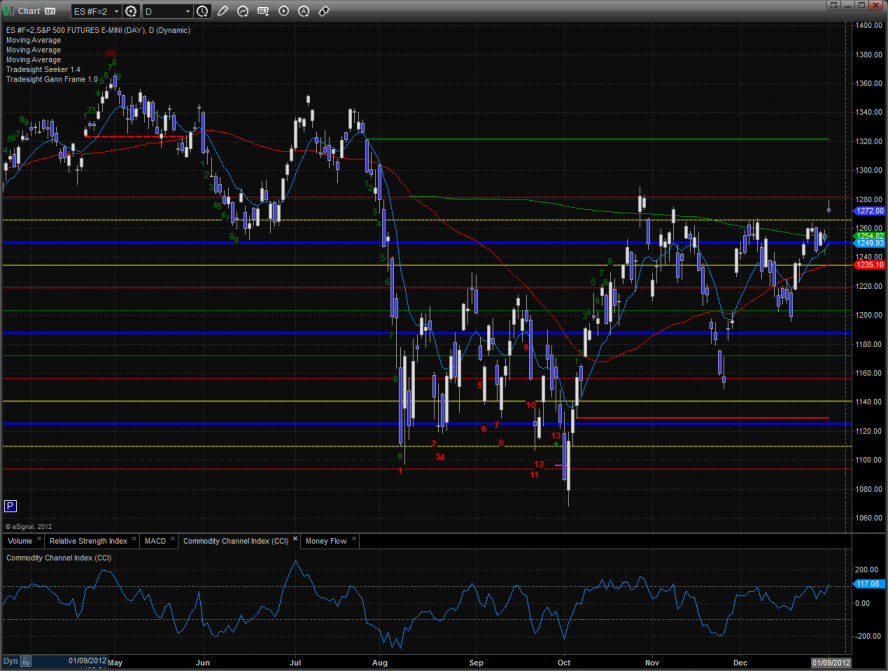 The NQ futures were higher by 42 on the day making all of the gain on the opening gap. Note that price has jumped above all the major moving averages but remains contained within the broader triangle pattern.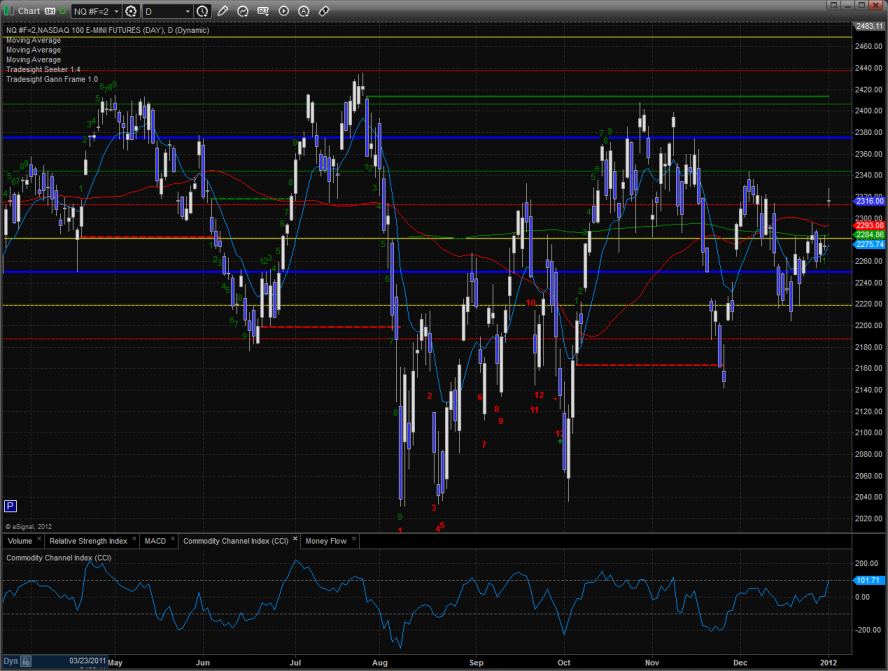 The cash VIX is in a well defined downtrend. Target the 0/8 Gann level for key support.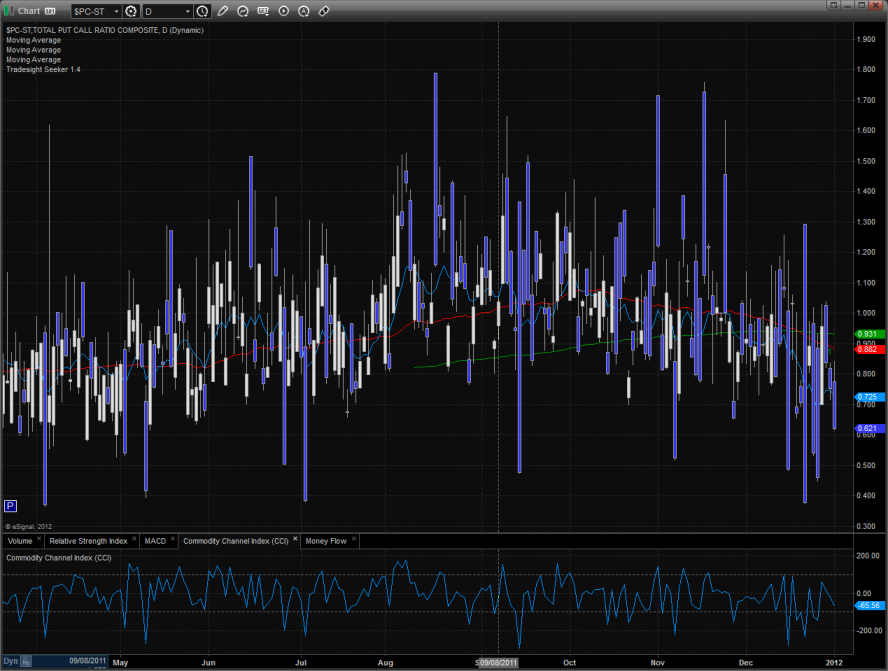 The SOX closed near the low of the day and remains below the 50dma.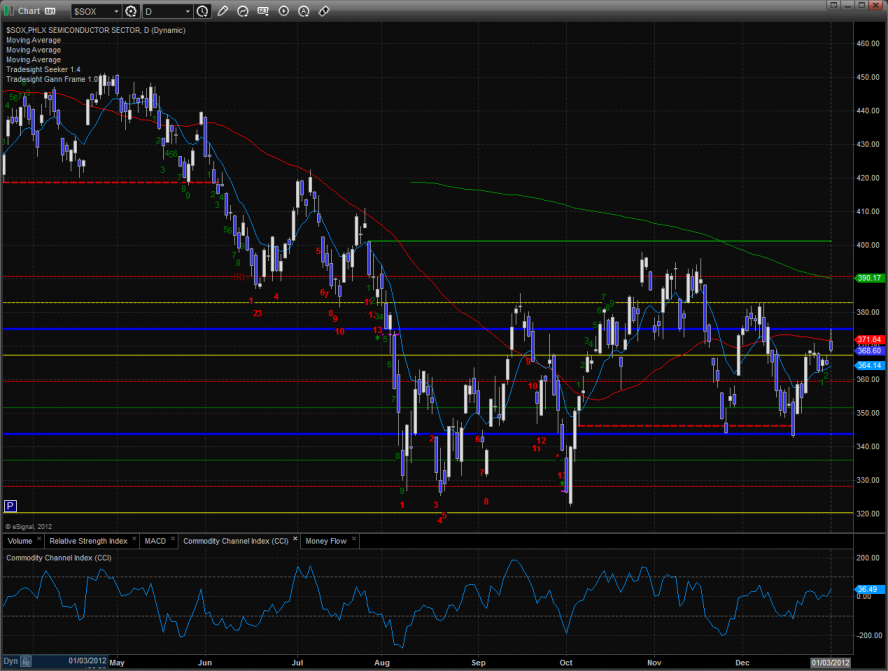 The OSX was one of the strongest sectors on the day, closing right at the 50dma and the 4/8 Gann level. Keep in mind that the Seeker 13 exhaustion signal is still active.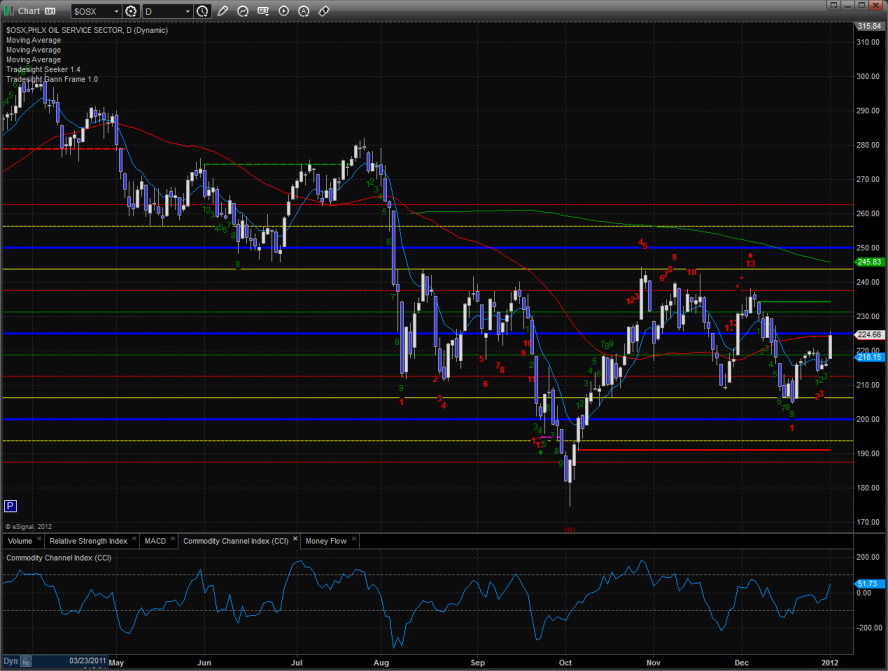 The BKX showed relative strength and closed right at the 8/8 level. Expect real resistance at the +2/8 level.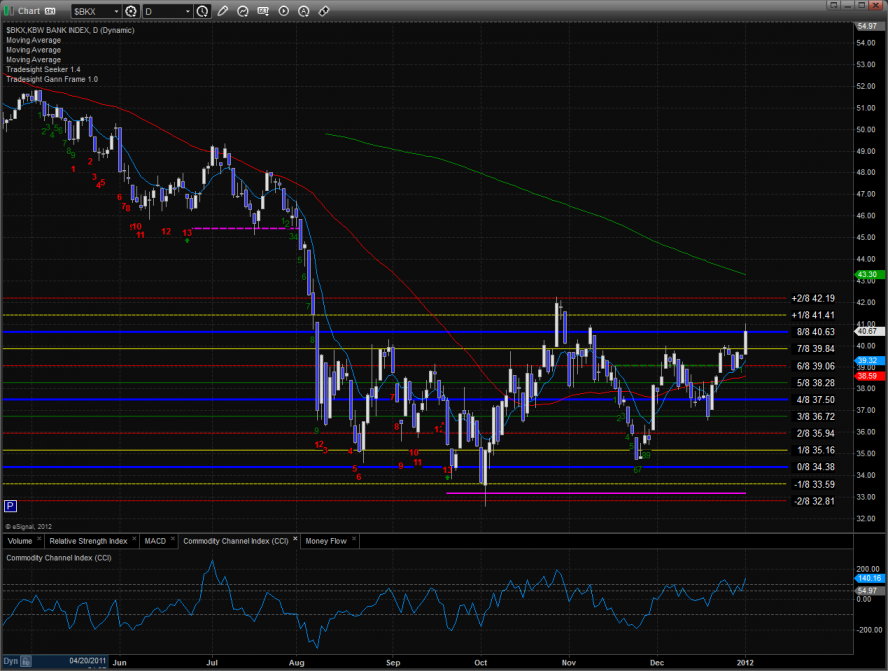 The BTK is now 9 days up in the seeker count. Note the proximity of the 8/8 level.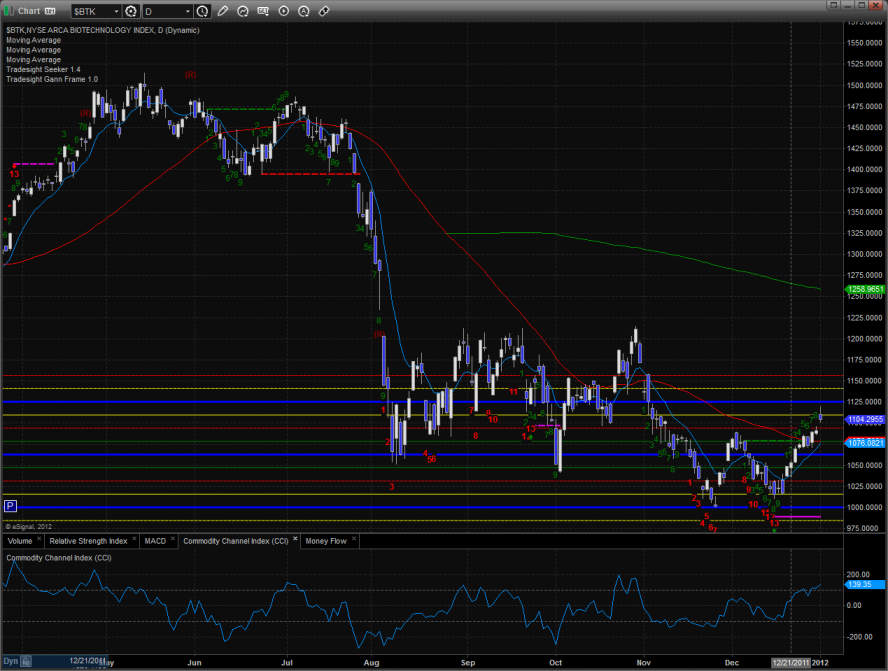 Oil exploded higher and closed at a multi month high. This is a fresh price flip on the Seeker.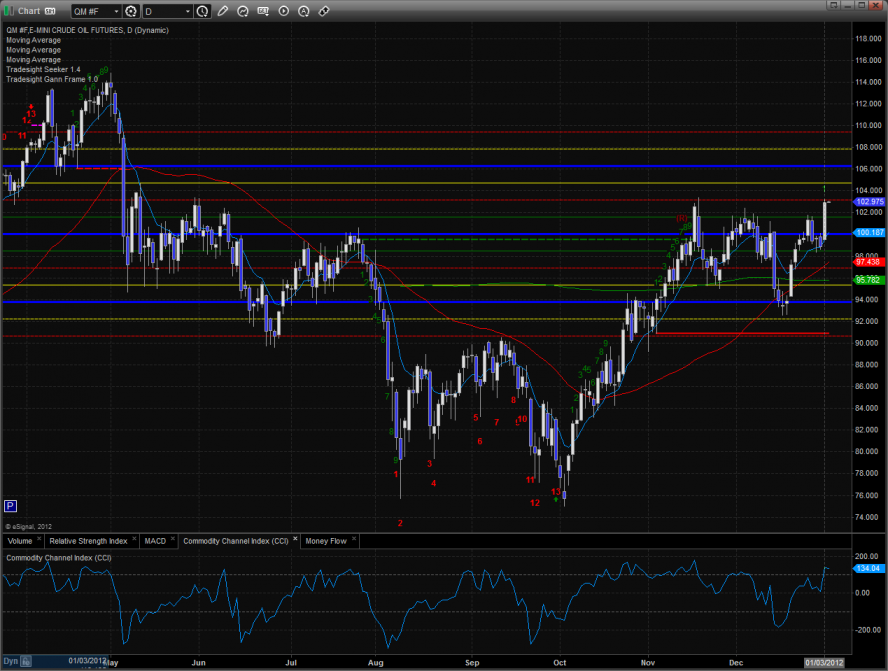 Gold was much stronger on the day, fueled by the weaker dollar. The next major level is the 4/8 Gann level.