The SP recorded a new intraday high on the move but failed to settle at a new high. There is a small gap left on the chart from Tuesday's close.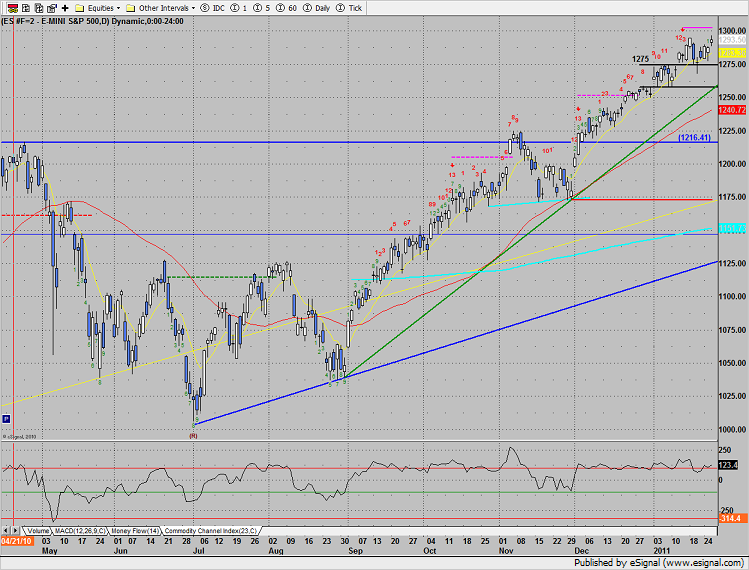 Naz was high on the day by 15, slightly outperforming the broad market on a relative basis. The banking index was notable weak, weighing on the SP. Naz didn't produce a new high on the move as the SP did.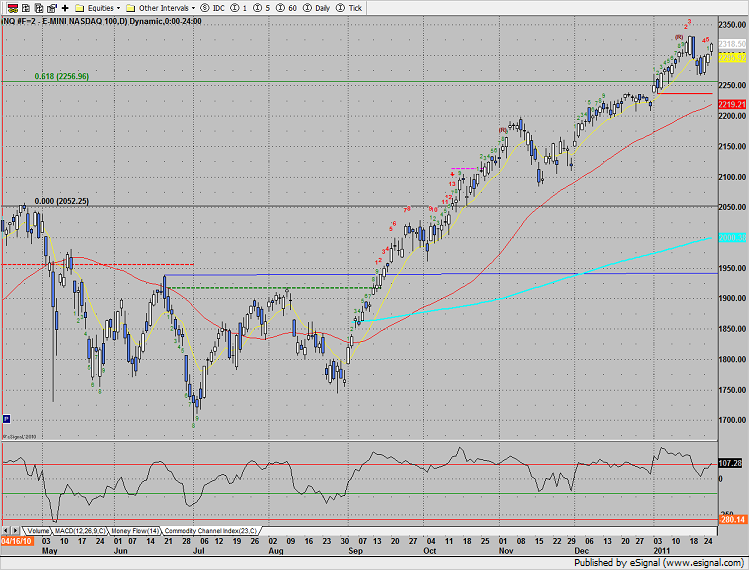 The multi sector daily chart highlights the new high in the OSX and the aggressive bounce in the XAU.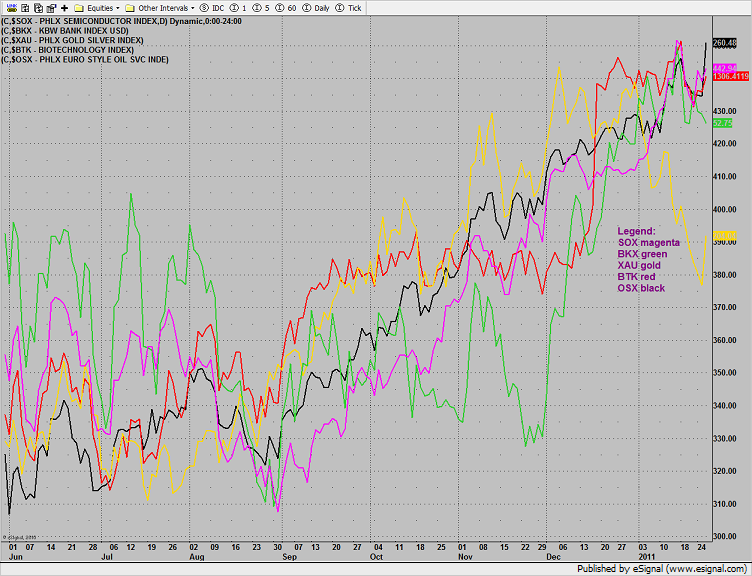 The 10-day Trin advanced to close at 1.20 which leaves it plenty of gas in the tank for higher stock prices.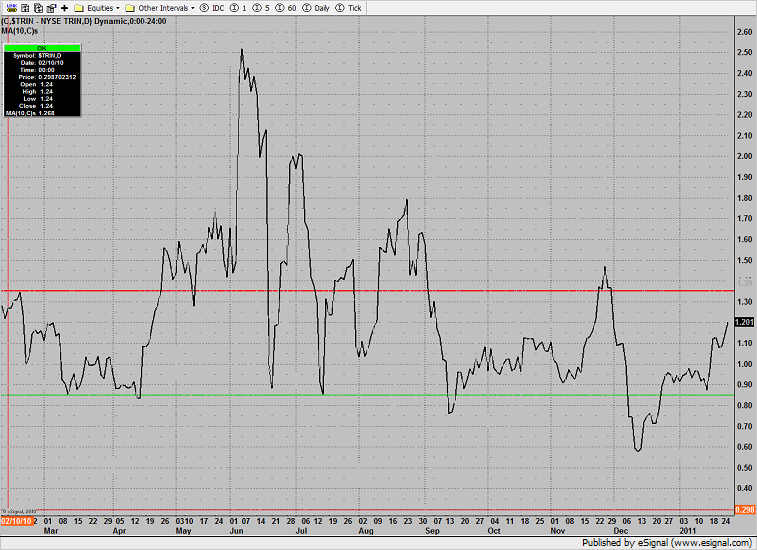 The OSX was the top performer, making good on the lower tails and breaking to a new high on the move. The next price objective is the 62% fib extension.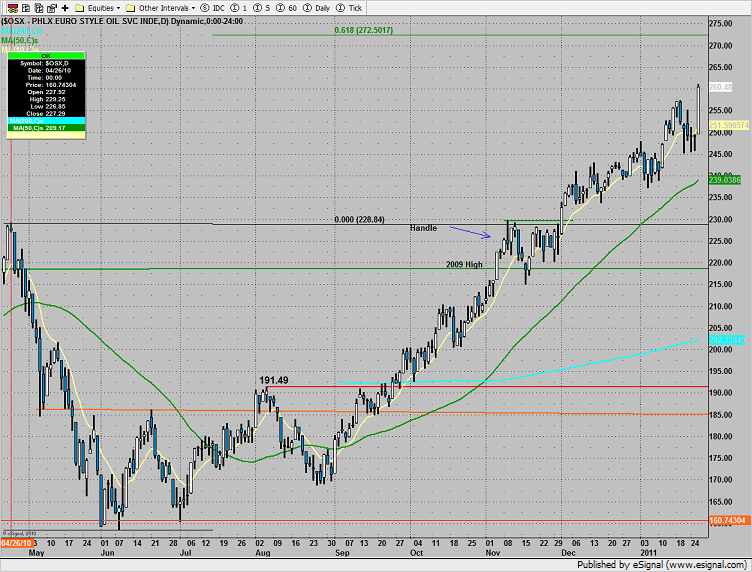 The XAU posted a huge bounce off the static trend line. Price may need a measuring day before closing above the 10ema which would turn the chart short term positive. Keep in mind that after a bounce, a close below the recent lows would be very negative and develop genuine downside momentum.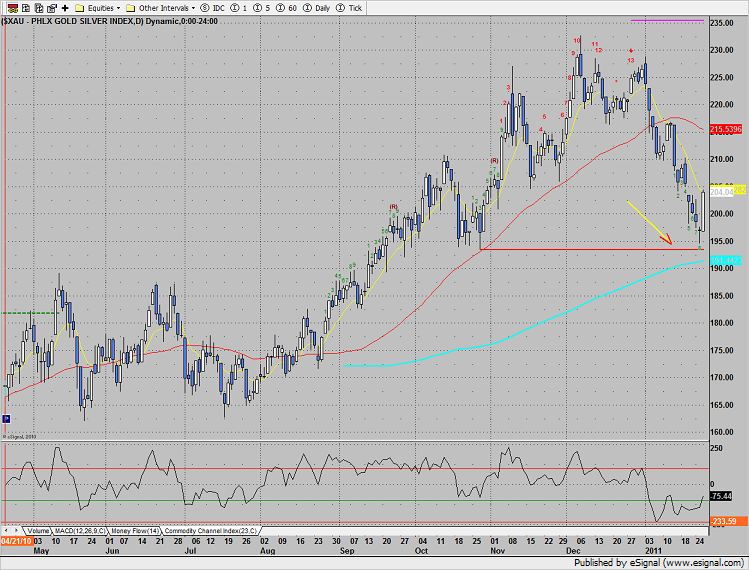 The Cyclical index, CYC, rallied to test the prior high. A new closing high would be good leadership for the broad market.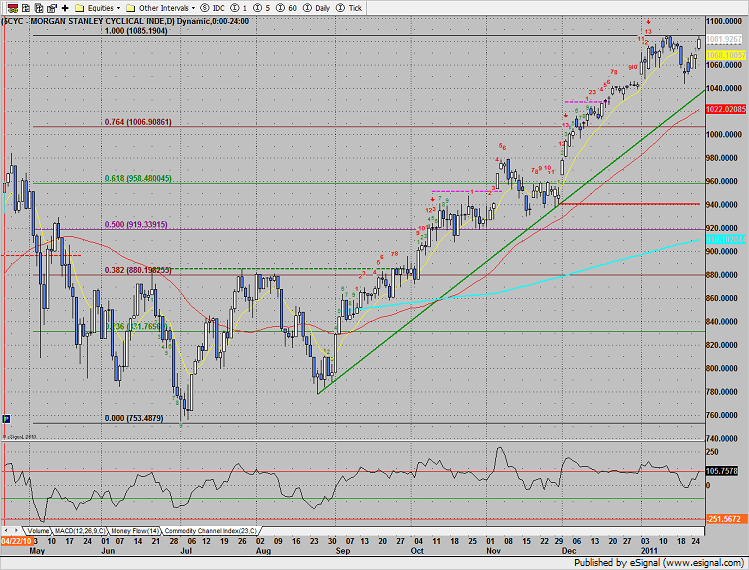 The BTK was higher by 11: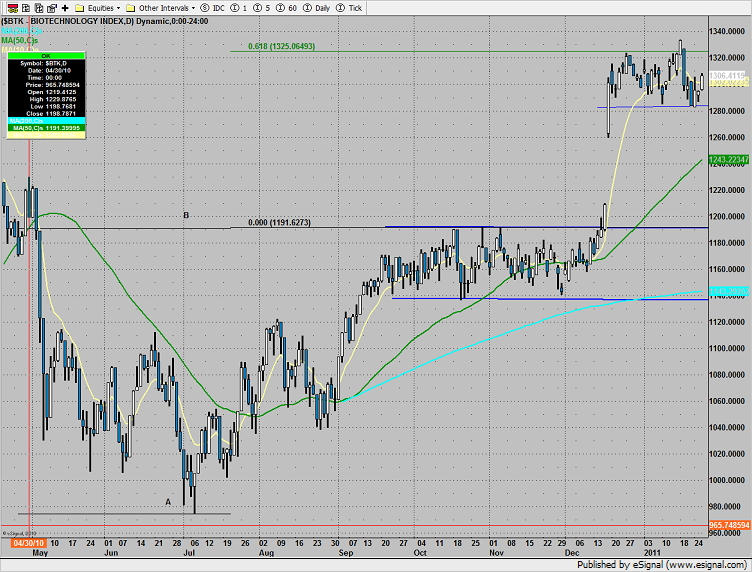 The SOX was higher by 4;
Sox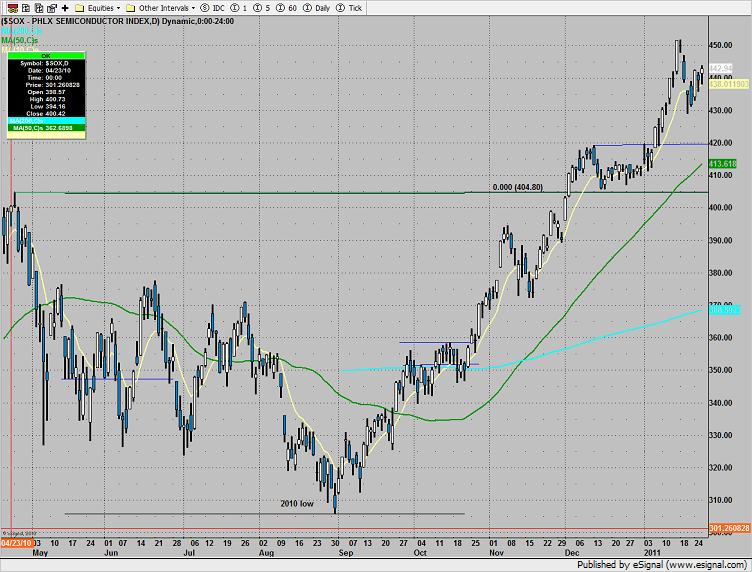 The BKX continues to struggle. There has been a lot of talk recently about how good the banks look, but the reality is that they are greatly lagging the energy, agricultural and hard cyclical names. MACD is negative and there is an active Seeker sell signal in place. A break under 52 kicks in a mini H&S pattern and perhaps more importantly puts in a lower high cementing the underperformance vs. the broad market.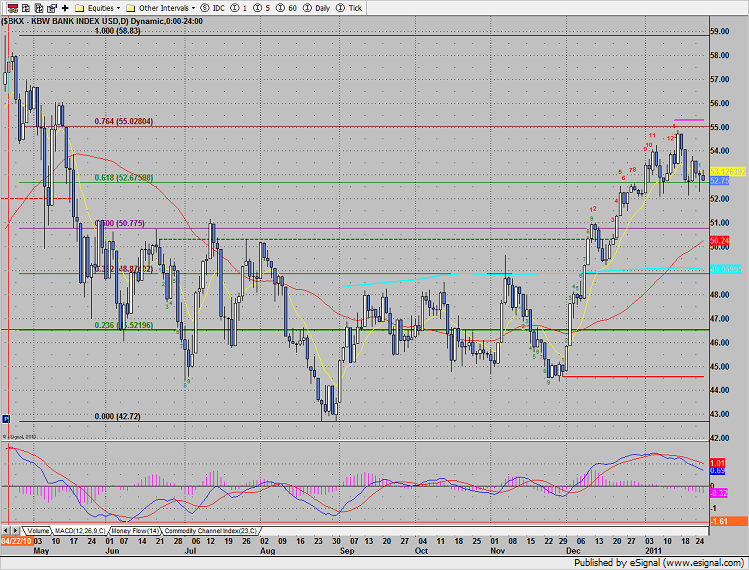 Oil bounced but was unable to settle above the prior day's high: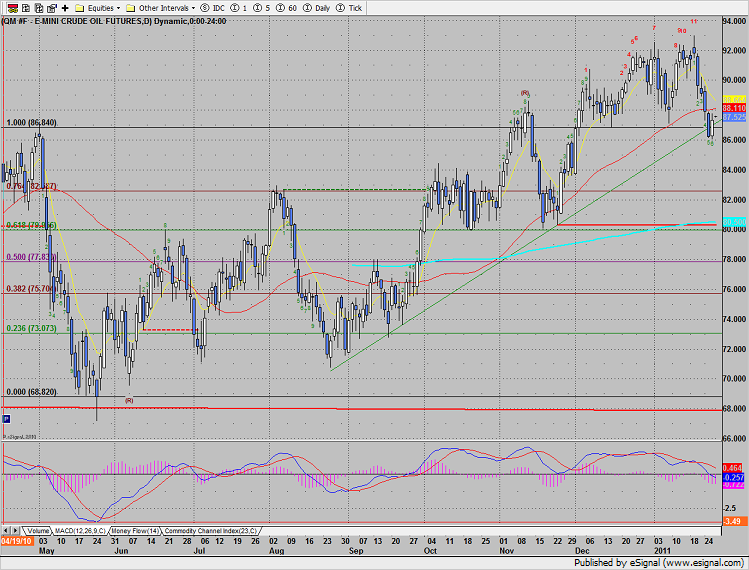 Gold bounced off the static trend line. The bears are in charge until the 50dma (red) is reclaimed.