The ES broke to new highs and accomplished a couple of very important technical points. The static trend line was traded and more importantly the gap from late July that was the origin of the summer break was filled Wednesday. Price is up, price is high but our technical indicators suggest more buying pressure needs to be applied before classic overbought readings are recorded.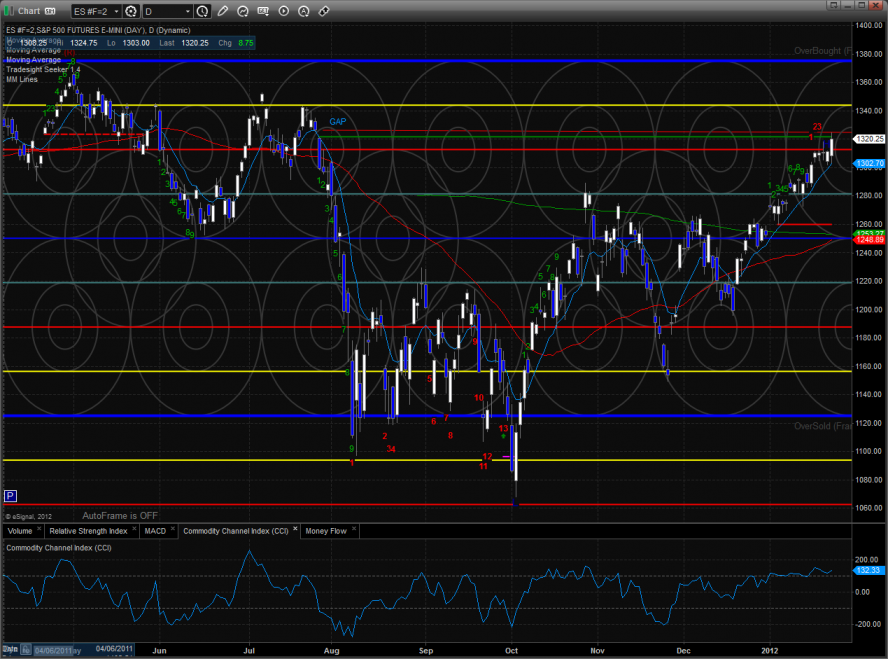 The NQ futures recorded a new high on the move and have the 8/8 level in its sights.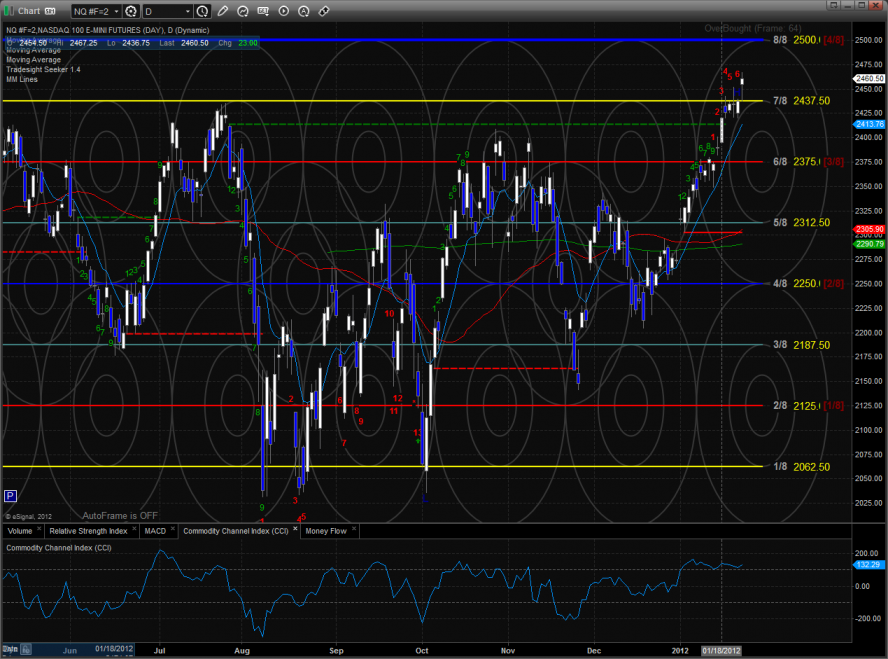 The weekly NQ futures have come into a very key area. This is the price were the Seeker sell signal's risk level resides. The risk level will be broken if it is exceeded on a closing basis and then continues higher by at least one tick on a subsequent bar. This has very big implications for the longer term.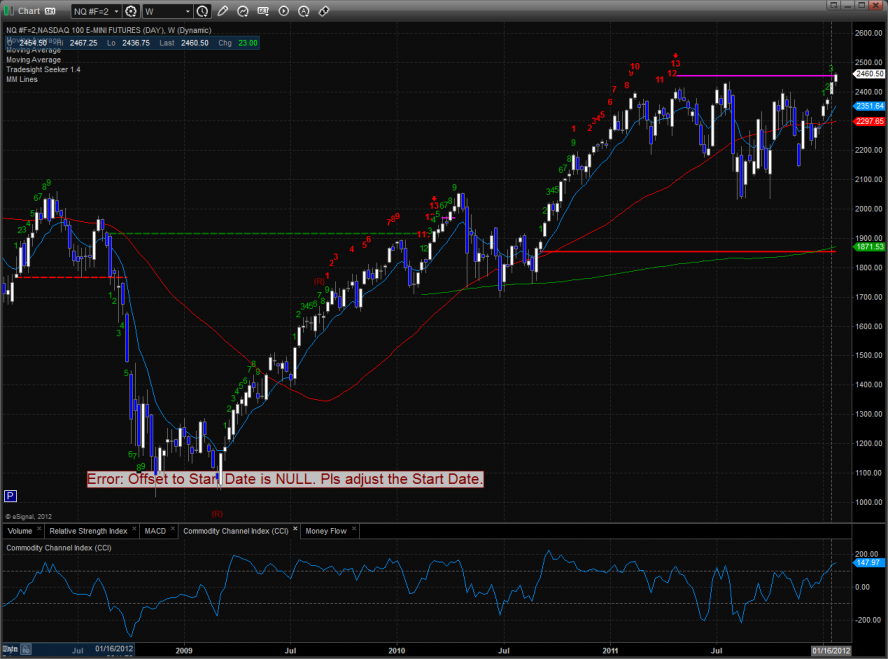 The 10-day Trin is moving lower but still not over bought.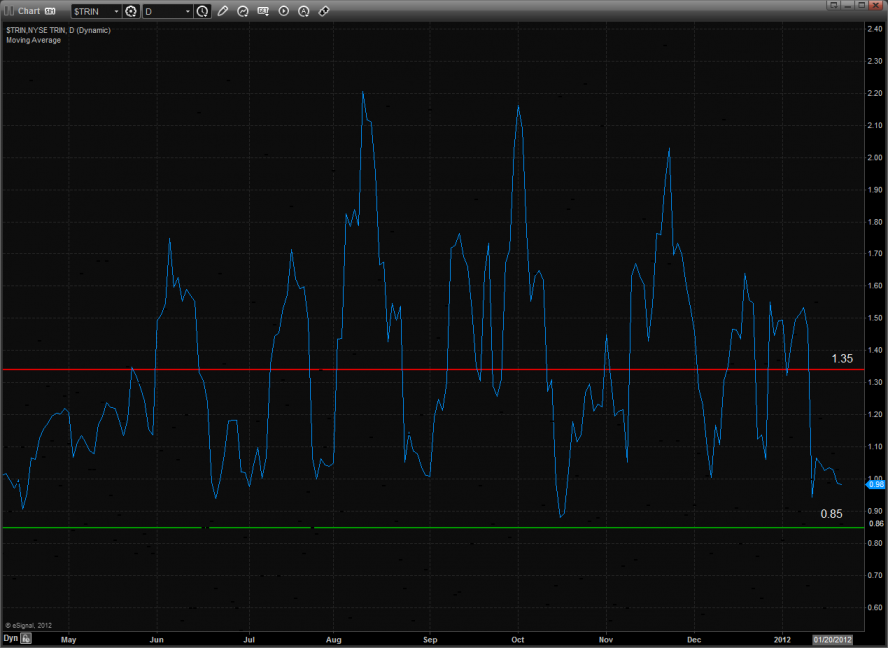 Multi sector daily chart: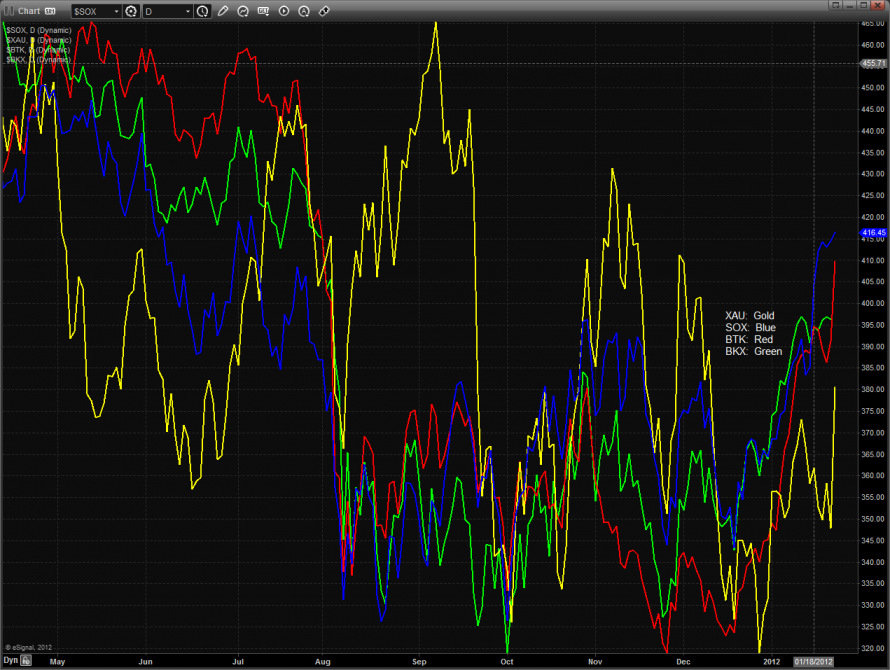 The NDX is bullishly leading the SPX: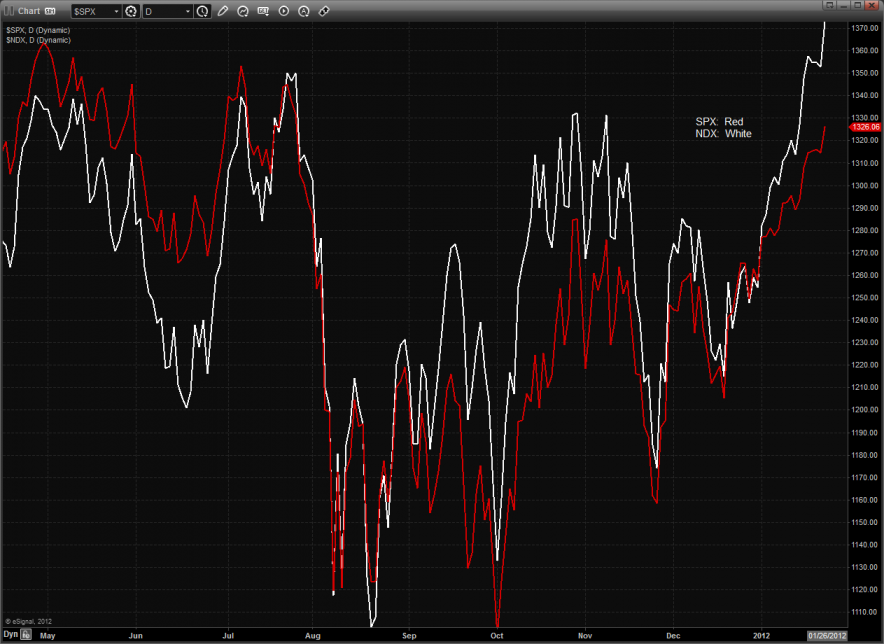 The XAU exploded higher after the Fed made it clear that they will add liquidity indefinitely.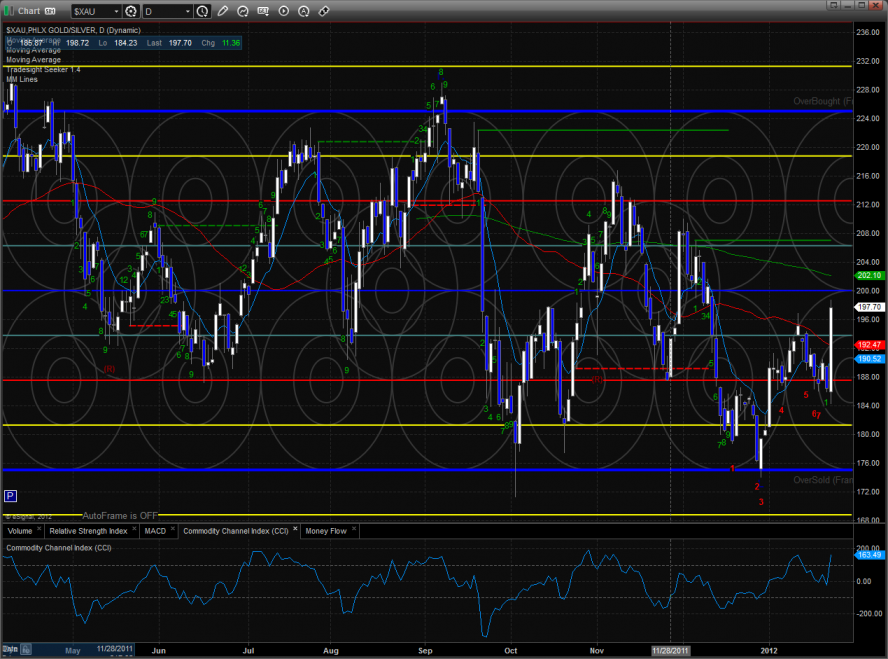 The BTK settled right below the 10/8 level, jump roping above the consolidation. The pattern is now 12 days up.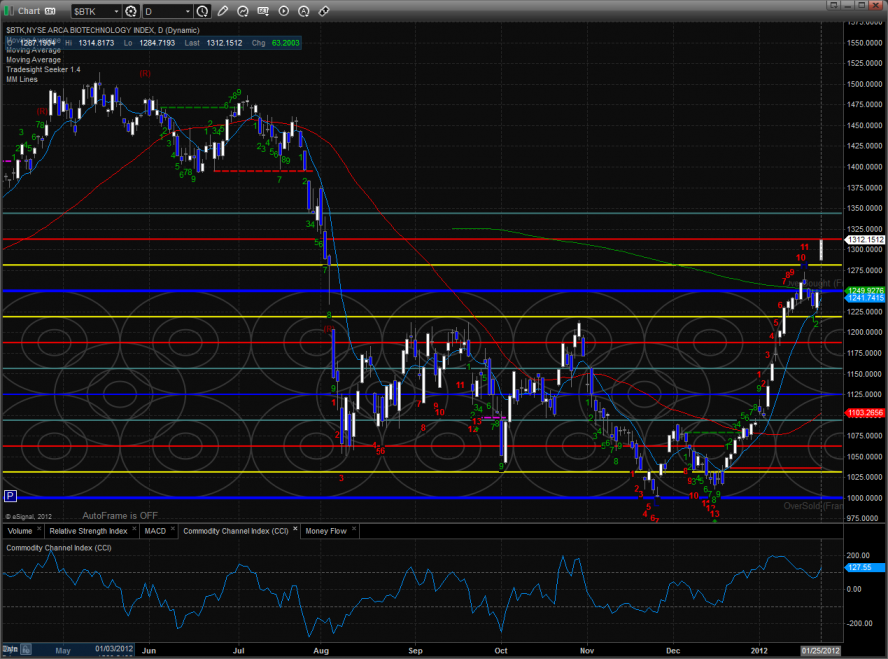 The OSX outperformed the broad market but is still contained within the boundary of the downtrend.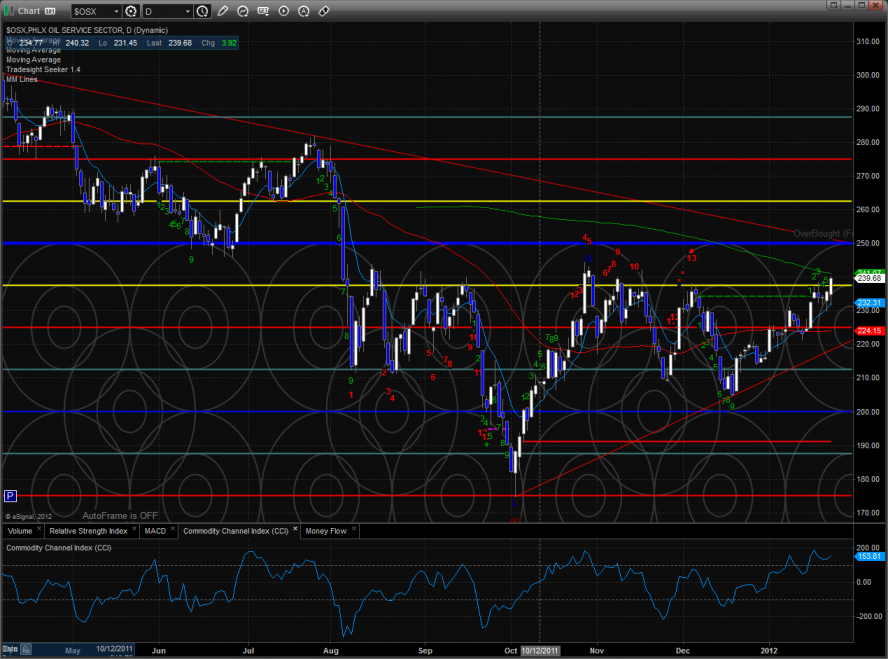 The SOX posted a disappointing session, lagging the market. Price is still consolidating last week's surge and below the upper channel.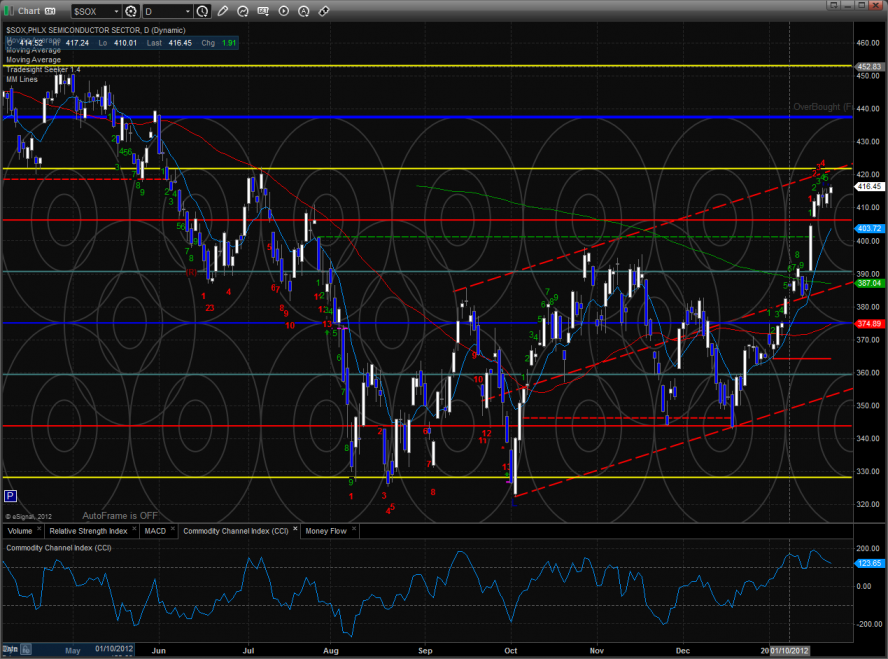 The BKX is still contained by the current trading range. Keep a close eye on the levels.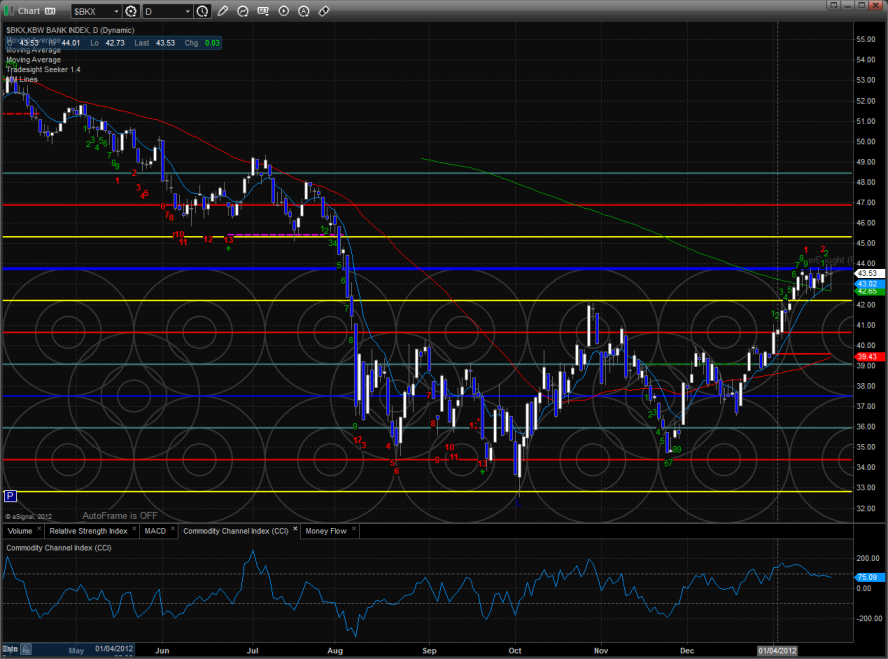 The EURO had a very strong session and is close to a key area where some important work will have to be done. This is the level where the October low and 50dma converge. 1.3200 will be a very key area.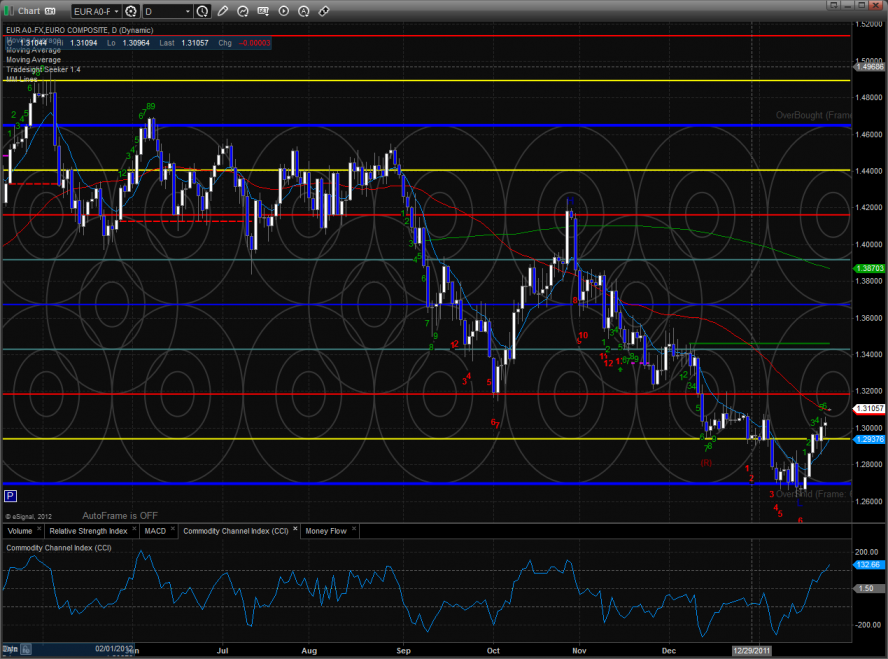 Oil is still gaming the 8/8 level: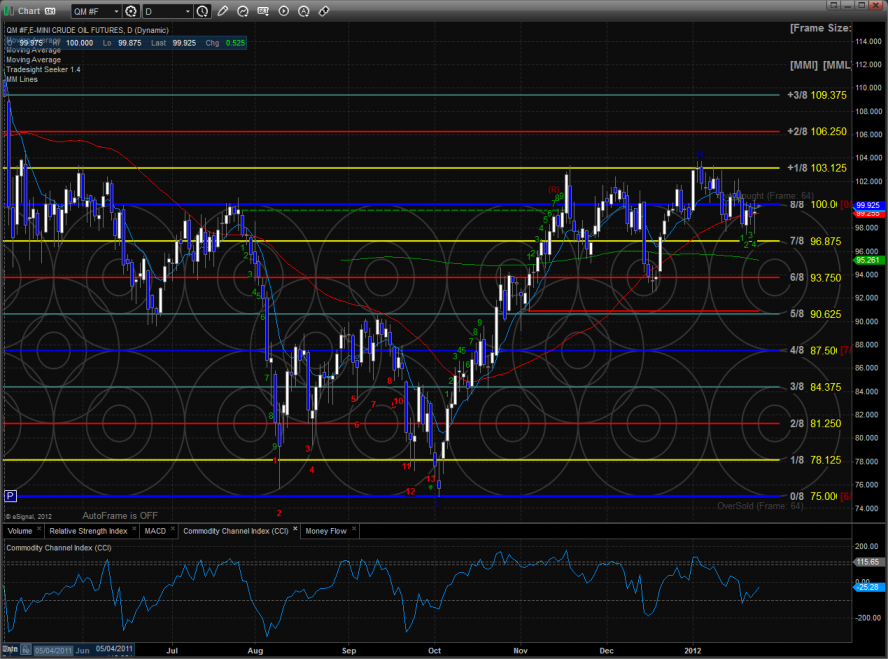 Gold settled right at the active DTL with price back above all the major moving averages again. Note that the MACD is close to a bullish cross.