The SP was higher by 3 on the day and really did very little technically. The day's real body is almost exactly what yesterday's was and price was little changed. The settlement remains pinched between the 10ema and 50sma. The range needs to be resolved and then new technicals will develop. Keep in mind that there is still a recent Seeker 9 bar setup that has just completed.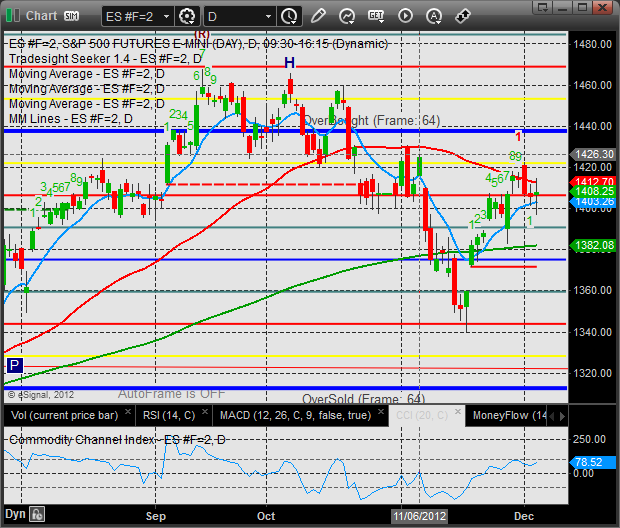 The NQ futures were lower on the day by a hefty 27 handles. This was undoubtedly because of the steep losses in AAPL which is the largest NDX member. It is what it is and this settled the futures below the 10ema which turns the chart back to short term negative. Another technical to beware of is the fact that price is now back below all of the important moving averages and 50dma may cross below the 200dma which some technicians believe accelerates the move. That's not our technical perspective but moving average crosses are widely followed and can be a self-fulfilling event.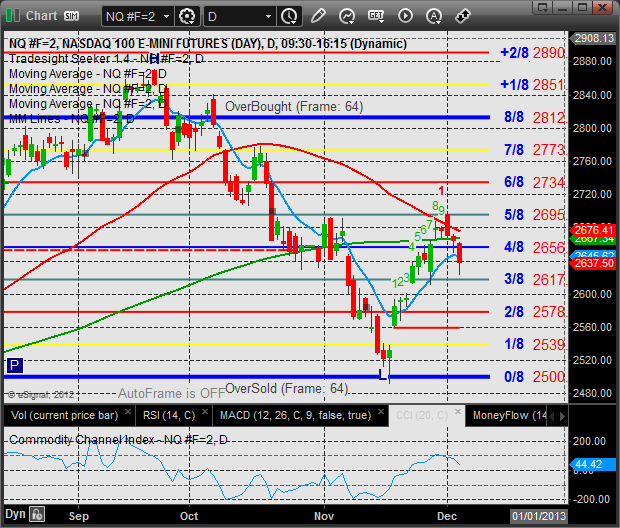 Multi sector daily chart: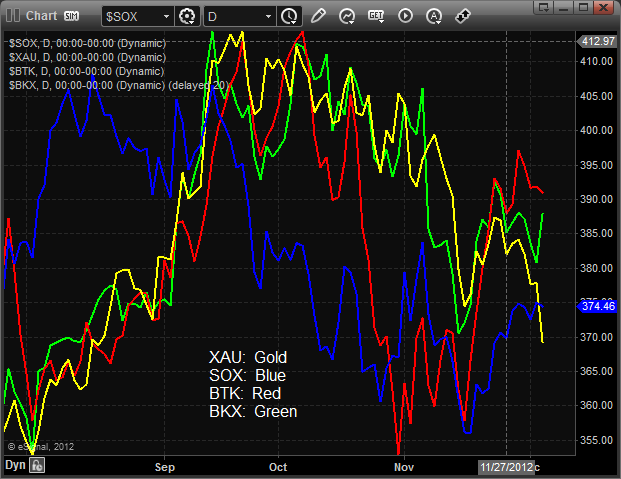 Total put/call ratio: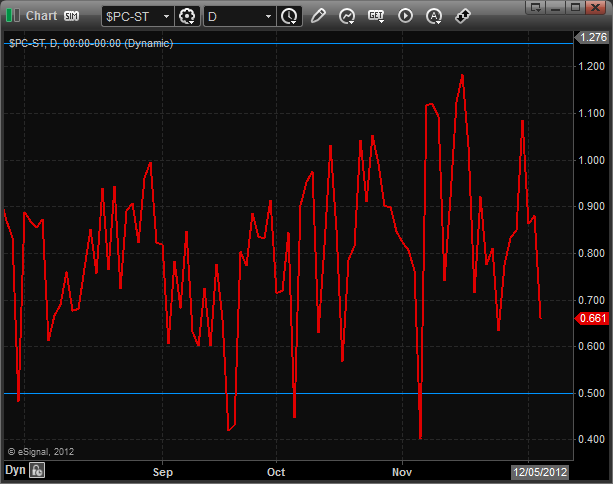 The 10-day Trin is staging but has not yet recorded an overbought reading.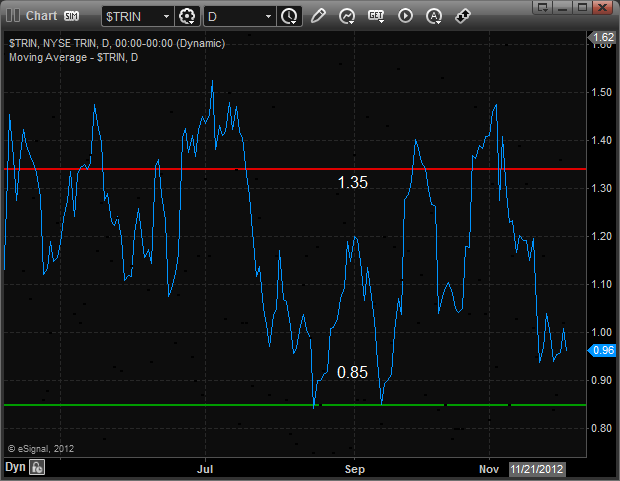 The NDX very weak vs. the SPX and this condition is always worrisome for the broad market bulls.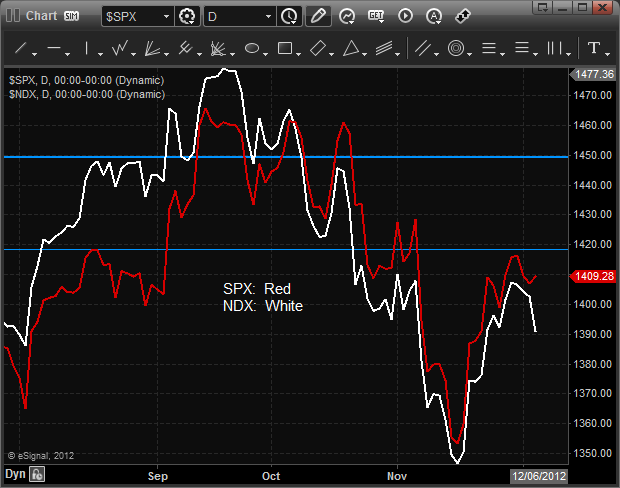 The BKX was the top gun on the day but was unable to break out of the recent trading range. Keep in mind that the 50dma is a key level.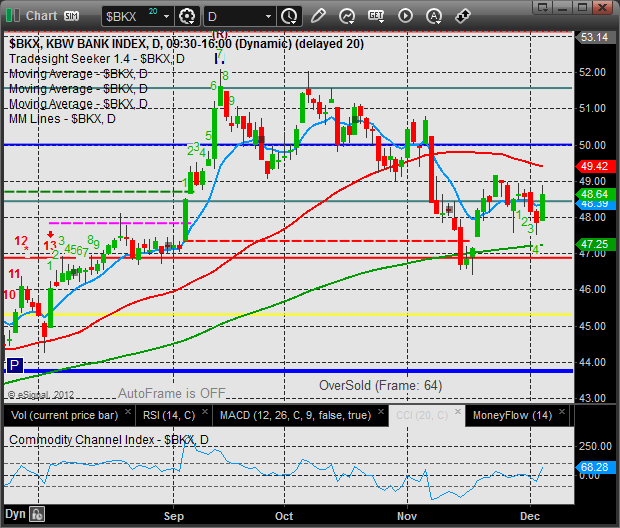 The OSX was slightly higher and is approaching a major break out/resistnace level where the moving average meets the trend line.


The SOX was flat on the day with no new technical developments.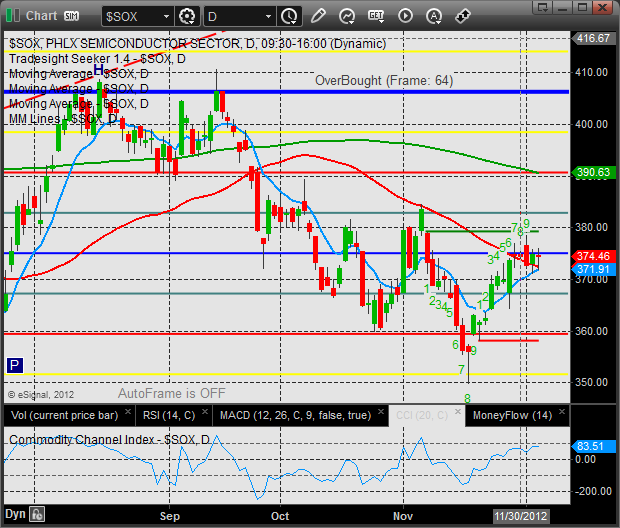 The BTK was inside yesterday's candle and unchanged on the day.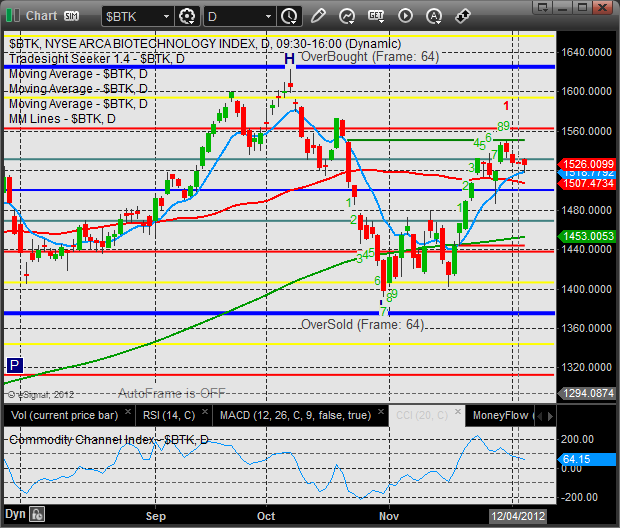 The housing index, HGX, finally is feeling the effect of the Seeker. This break should have been expected and is likely just starting a move.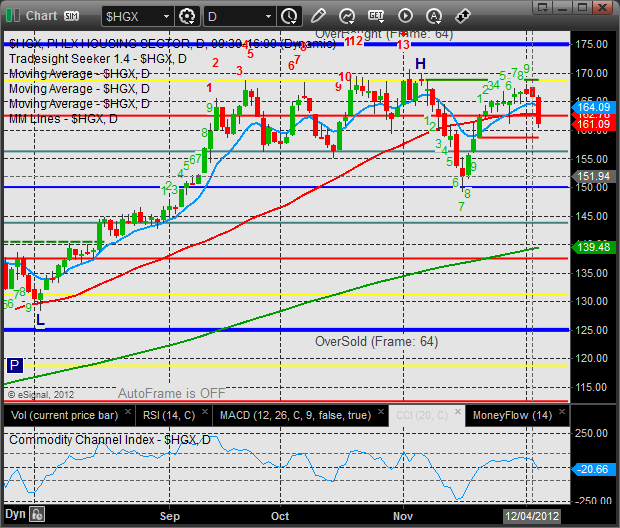 While the HGX got smashed, it was not the weakest sector on the day, that place was taken by the XAU. This broke the XAU to a new low, be sure to see the comments on gold futures below.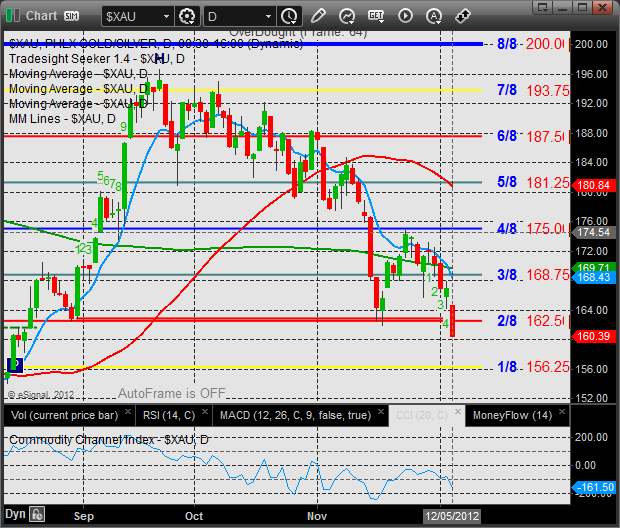 Oil: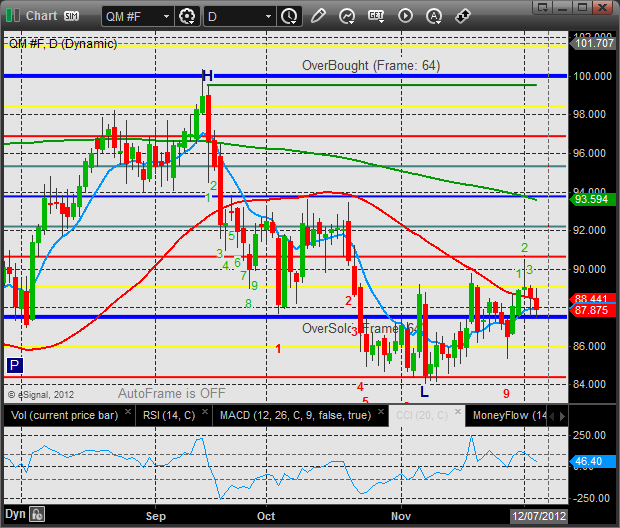 Gold recorded a Seeker exhaustion signal and should find support. Keep an eye on the YG, GLD and XAU for signs of reversal.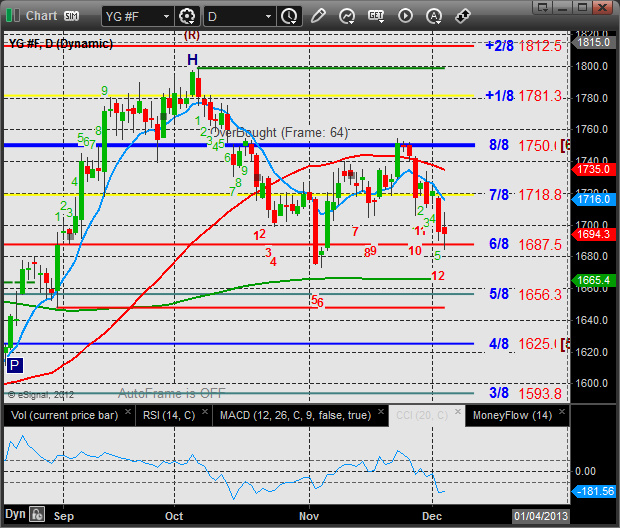 Silver: