The ES was higher by 18 on the day. This was expected after our 10-day Trin recorded an oversold reading. Note that price is above all of the major moving averages.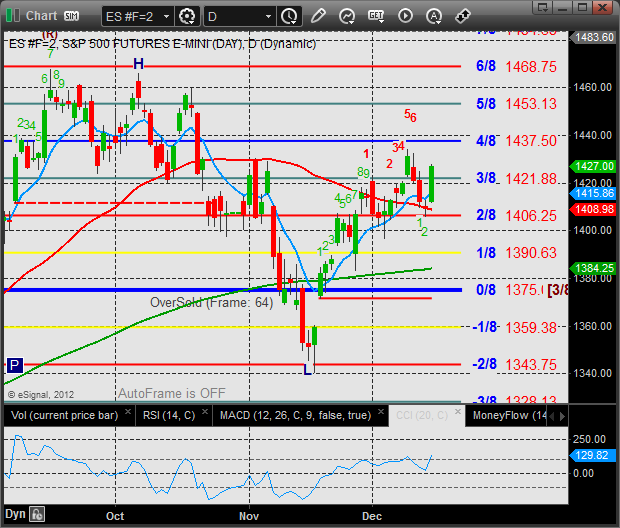 The NQ futures were higher by 39 full handles on the day. Again price is back above all the major moving averages but needs to prove itself by clearing the 5/8 level.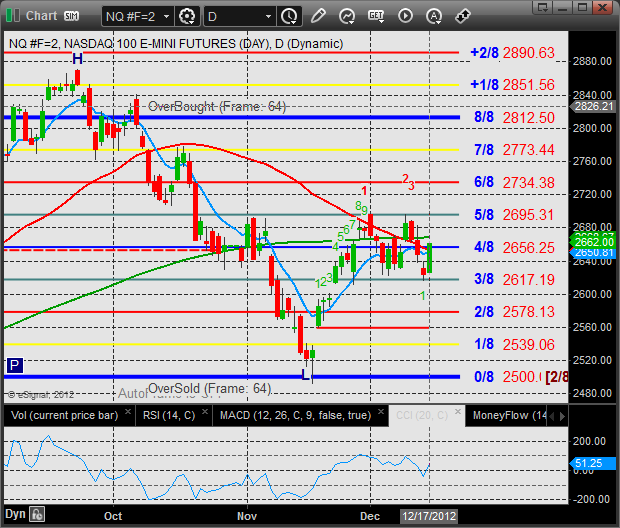 The total put/call ratio recorded an extreme downside reading which is a serious cause for concern for the bulls.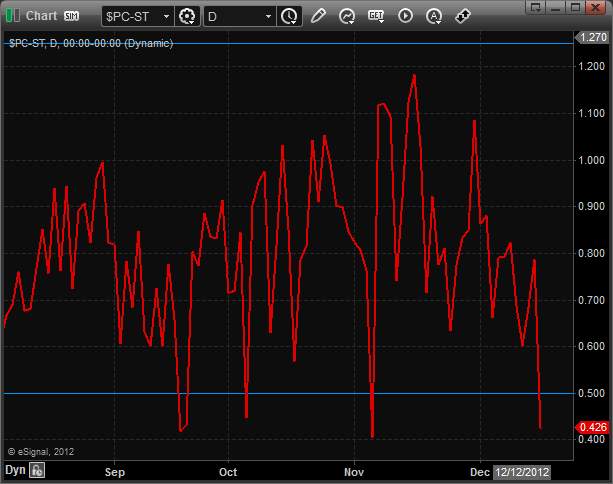 Multi sector daily chart: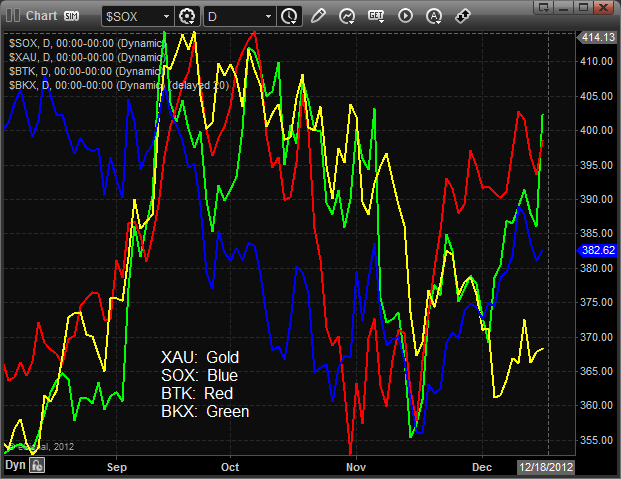 The 10-day Trin is even more overbought and climatically reading that the overall market is out of upside gas.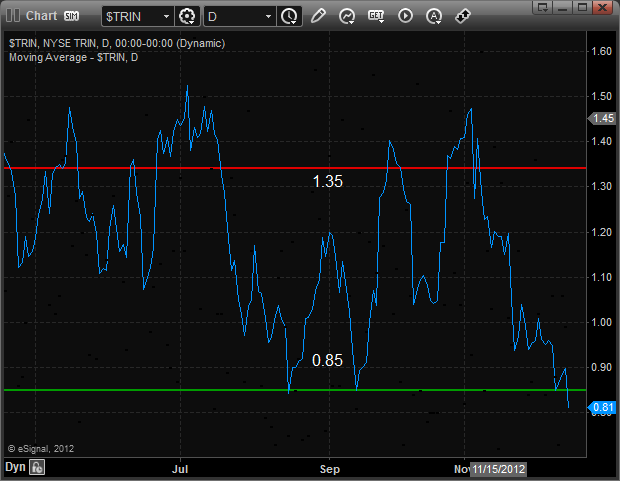 The BKX was the top gun on the day, exploding past the recent high and decisively closing above the 4/8 level.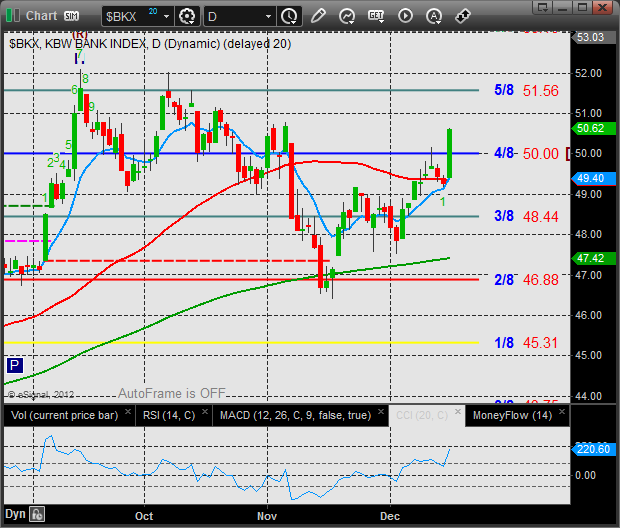 The OSX is still technically challenged and traded in-line with the market. Keep in mind that it is still below the DTL.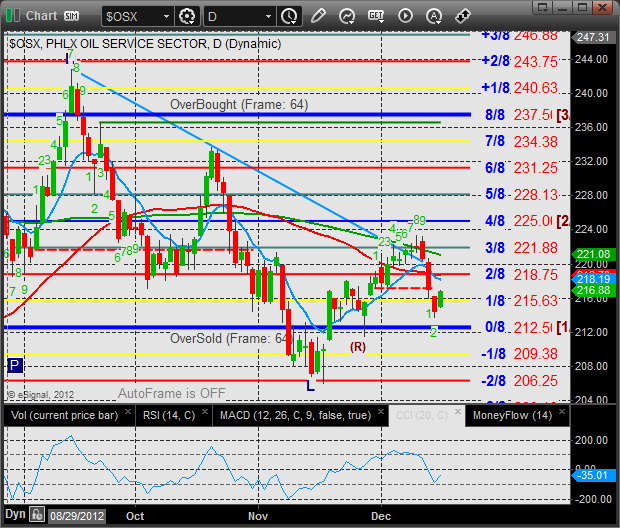 The BTK was higher on the day but did not make a new high on the move.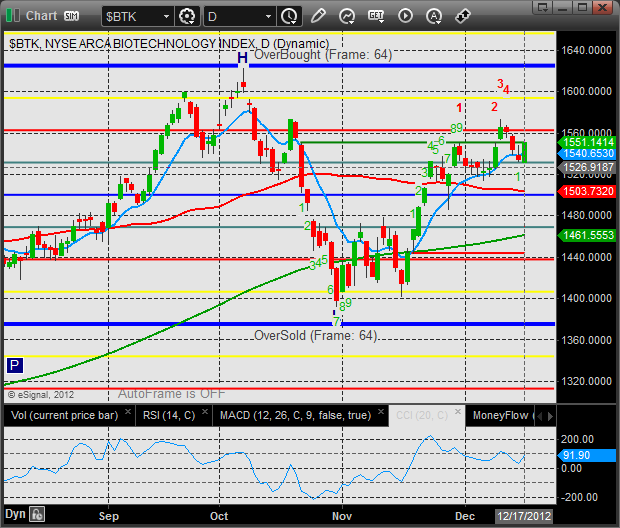 The SOX lagged the NAZ and remains below the 200dma.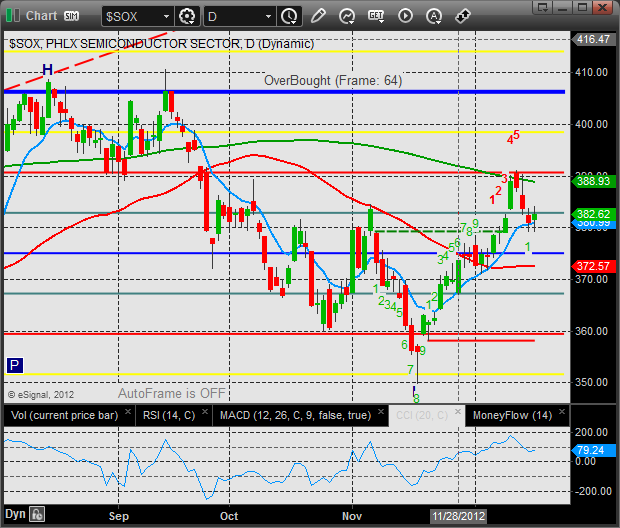 Oil: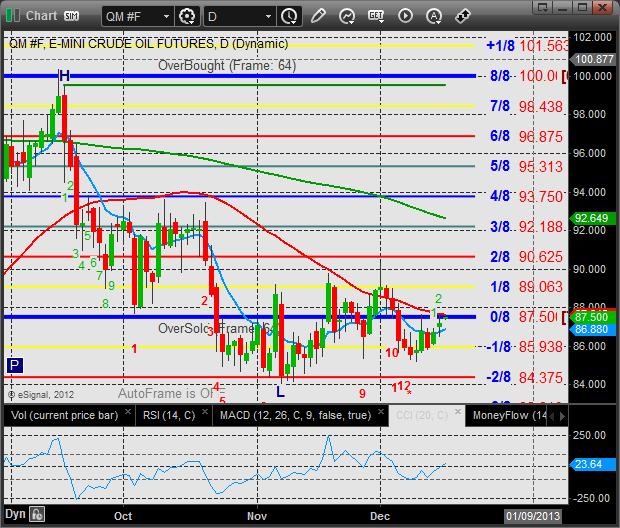 Gold: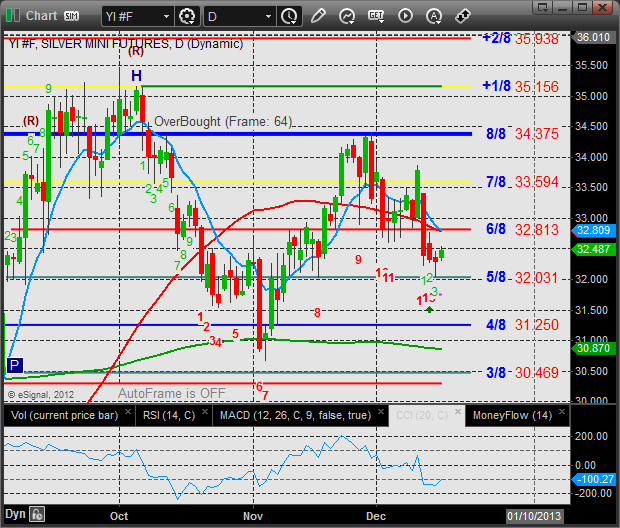 Silver: