The ES posted and odd candle to begin the week. It opened in the area of the 1250 4/8 Gann level, then tanked near Friday's low, reversed and settled HOD. While trade this week will likely be lower volume because of the quasi holiday. Note the gap overhead that is the door to the 200dma at 1269.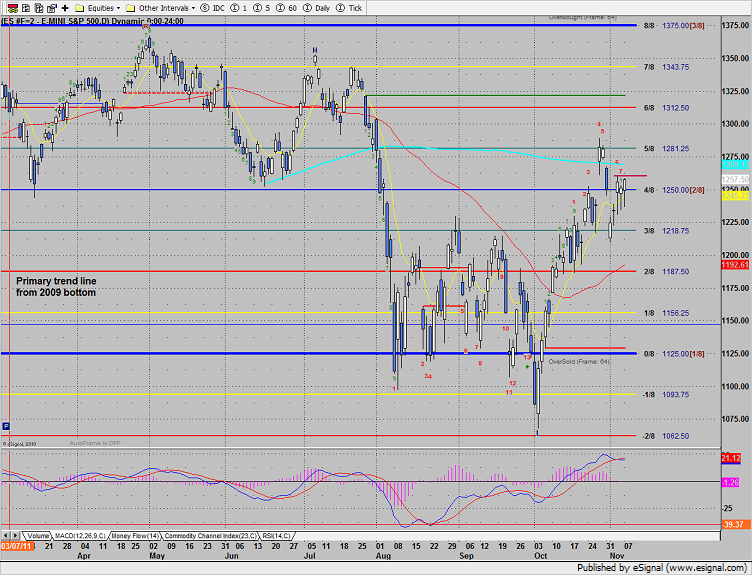 The NQ futures were higher by 19 on the day and still have relative strength vs. the ES side of the market. The static trend line at 2414 is the near term trade-to-target.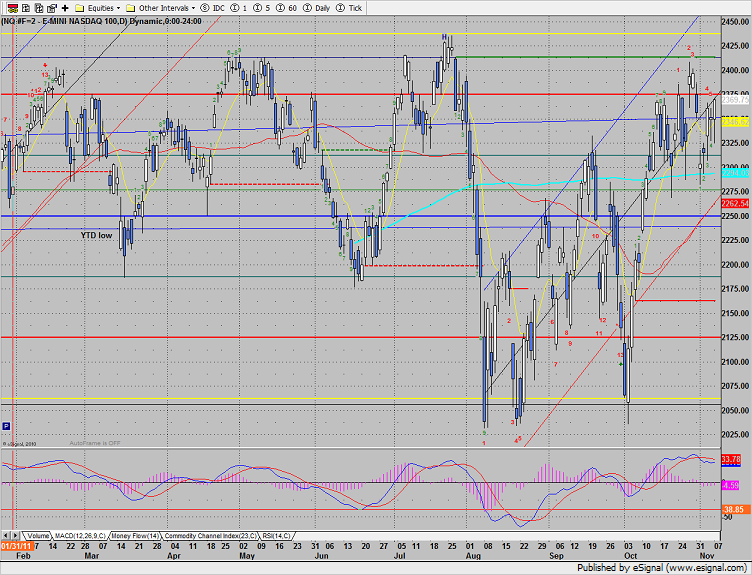 The 10-day Trin is still a little oversold: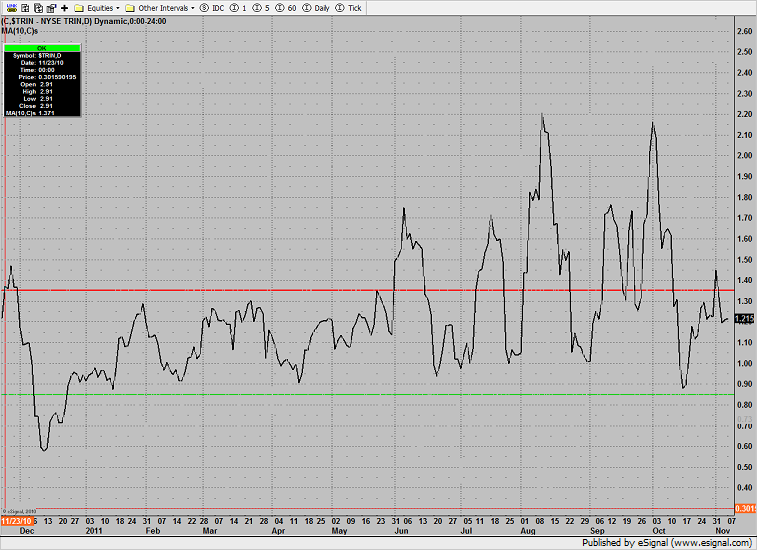 The put/call ratio closed at 0.53 which strongly favors the short side of the tape on Tuesday. This is a very extreme reading.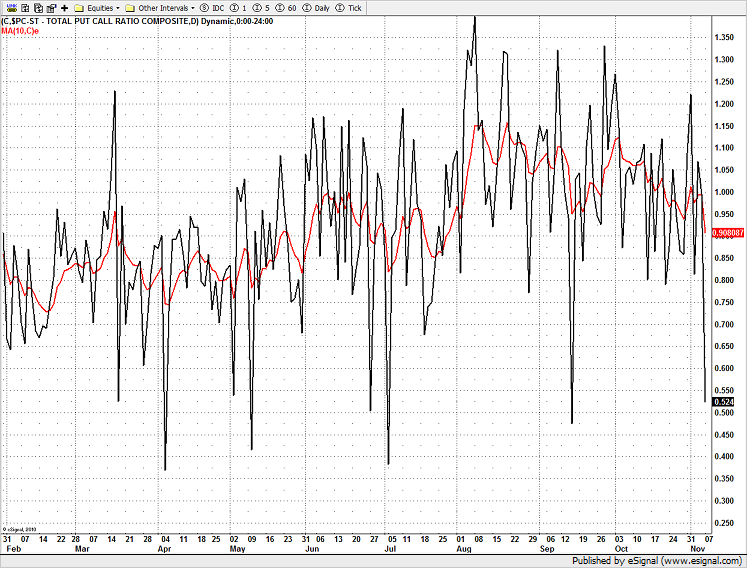 Crude futures are leading the OSX right now which is generally bearish and implies that oil will follow the underlying stocks and turn lower.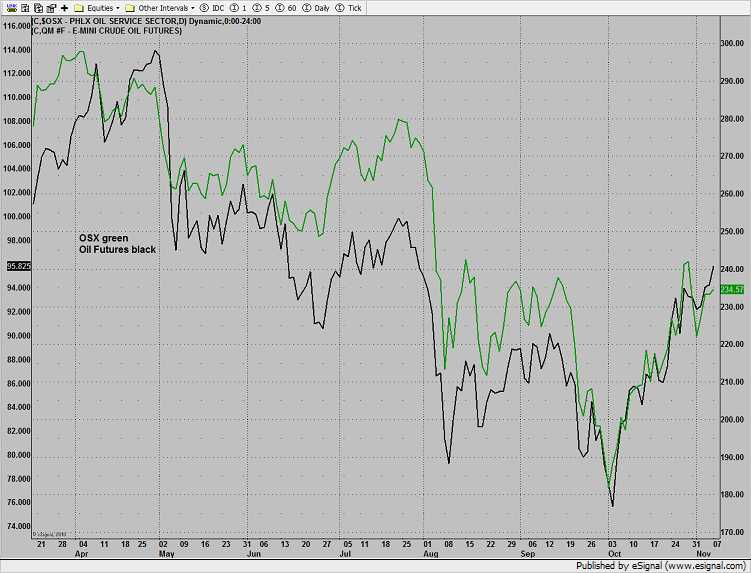 The SOX continues to bearishly underperform the NDX.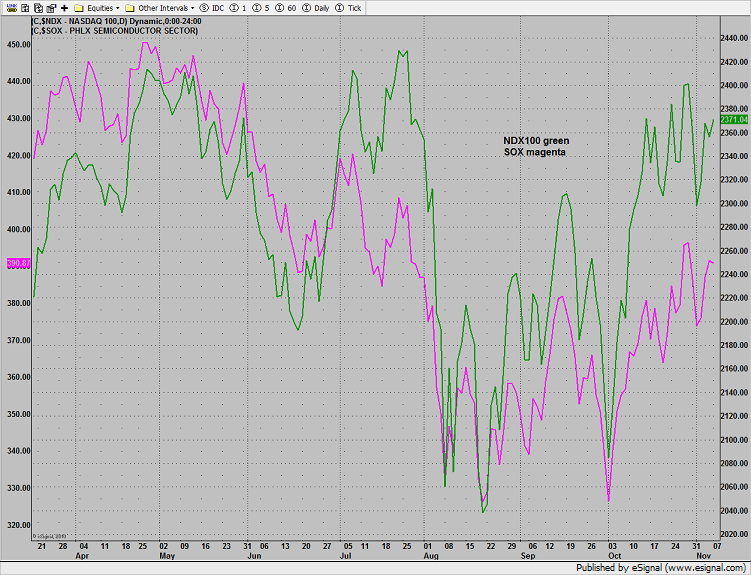 The XAU and gold futures are trading in lockstep so there is nothing special happening here.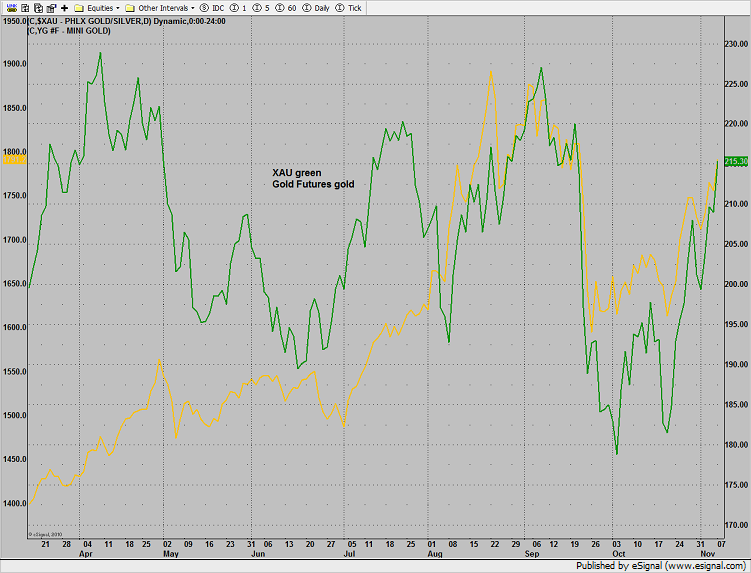 The XAU was by far the strongest sector on the day up 3%. The next important price level is the active static trend line (green).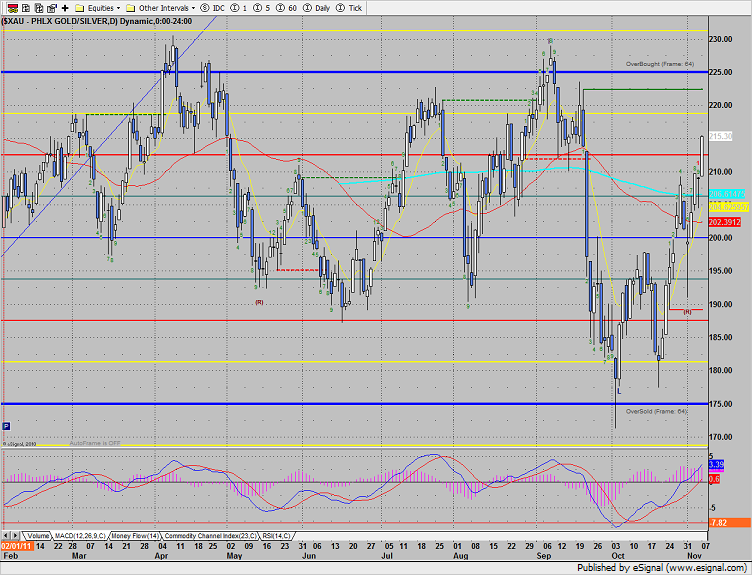 The BKX is still in last week's range. The broken DTL is still dominating price action.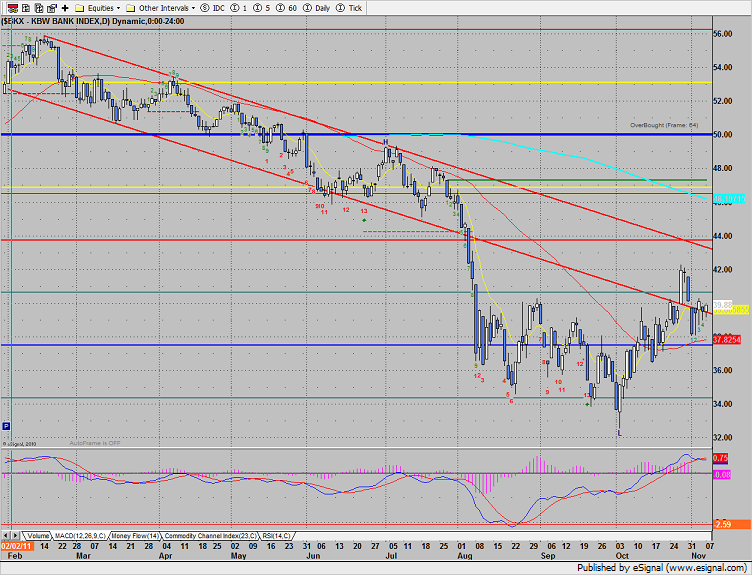 The OSX traded in line with the market, nothing new technically.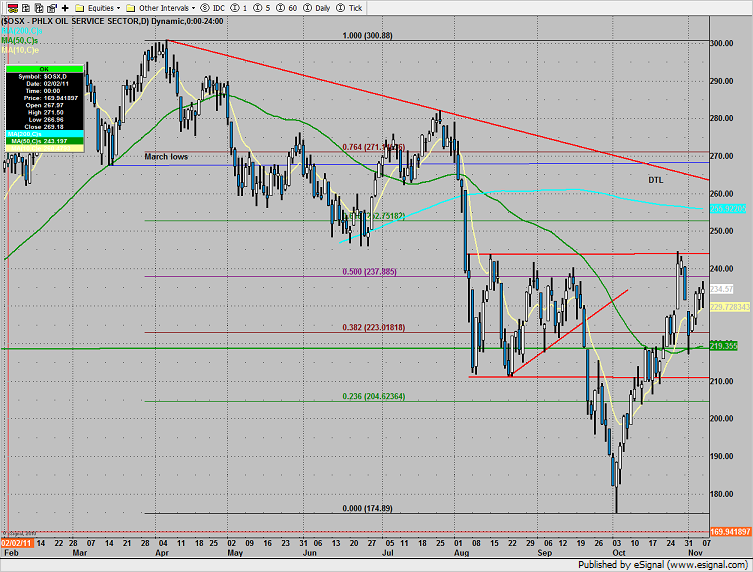 The SOX was inside of Friday's range and was relatively weak vs. the Naz.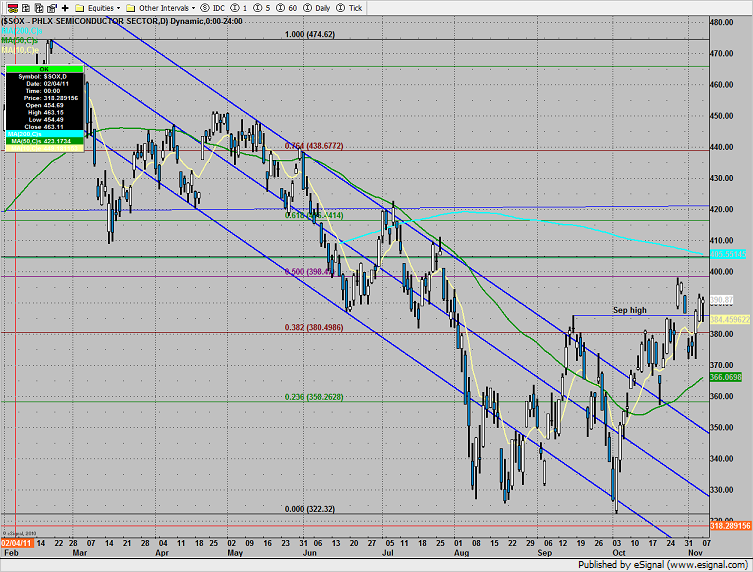 The BTK was very weak and the last laggard on the day, hobbled by the overweighting of VRTX in the index.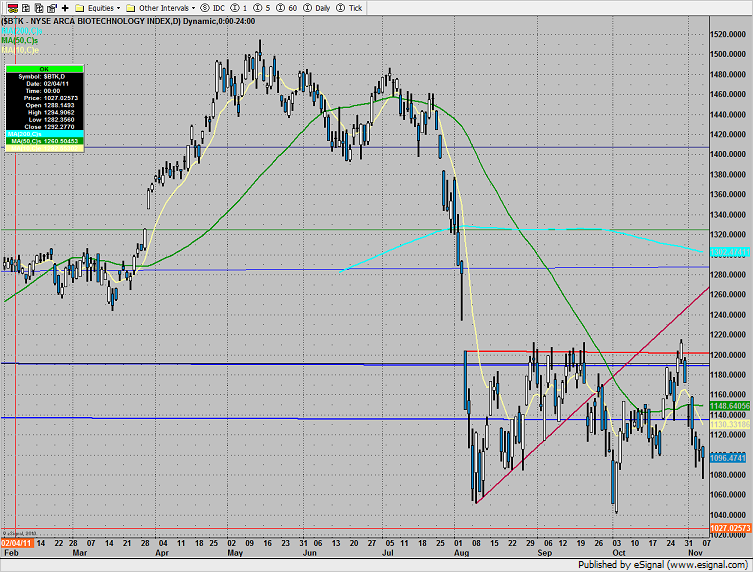 Gold was very strong up 41 on the day. Note the key overhead at 1800.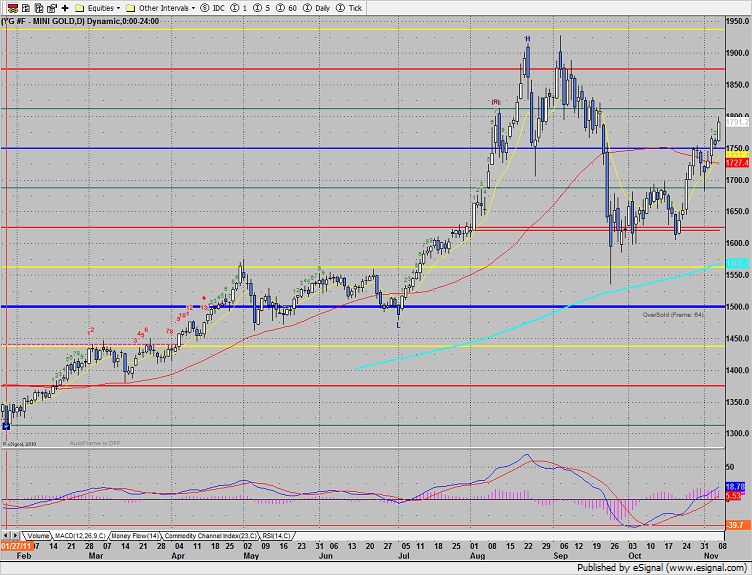 Oil settled above the 200dma for the first time since July..