The ES gained 37 on the day all of which came from a huge gap up. The oversold energy took trade up to a key area just below the 50dma and below the 1197 gap window. The technicals remain negative but there is enough oversold energy in the pattern to continue higher.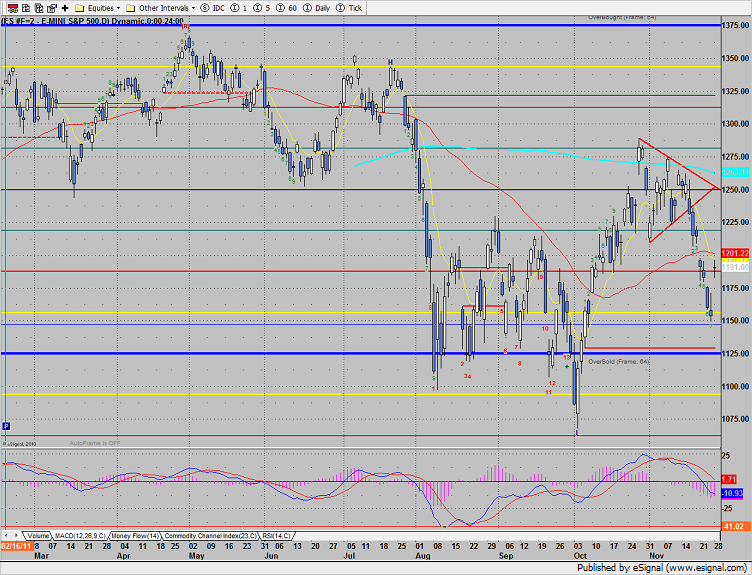 NQ futures posted a stronger day because there was some positive distance between the open and close (note how this is seen in the white body of the NQ candle while the ES candle was a doji). 2225 is the key level here which is the gap level where a vacuum lies until price reaches 2250.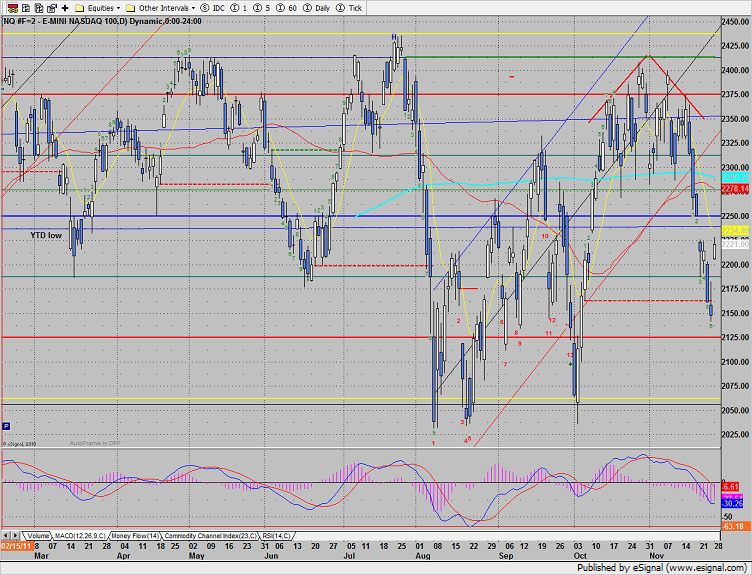 Multi sector daily chart: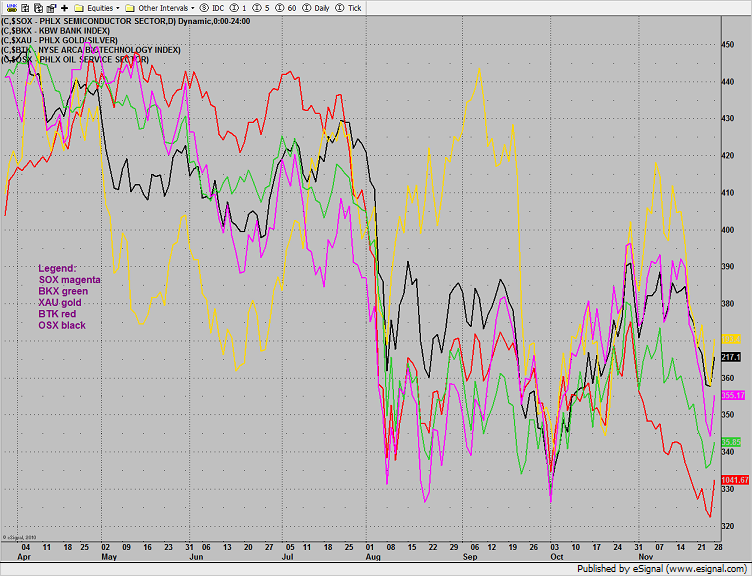 The 10-day Trin is retreating from the extremely oversold reading above 2 and still has a ton of potential upside energy. In the chart below note how the previous spikes lead to multi-day advances that covered good range.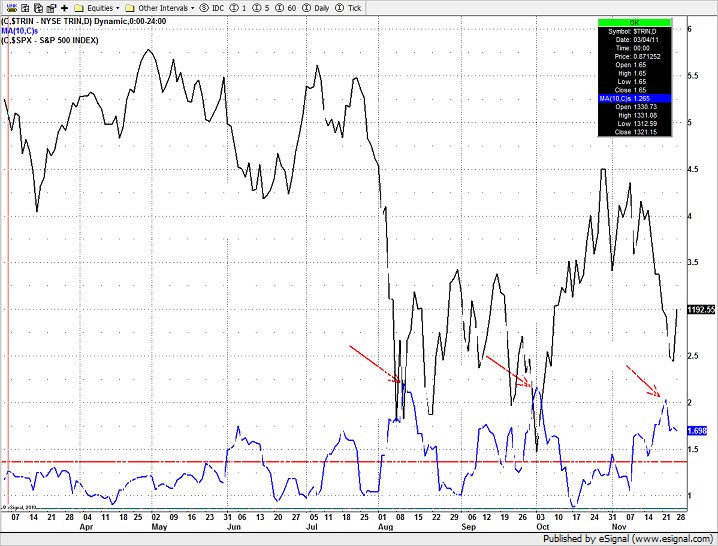 The BTK was the top performing major sector pivoting off the 0/8 Gann level.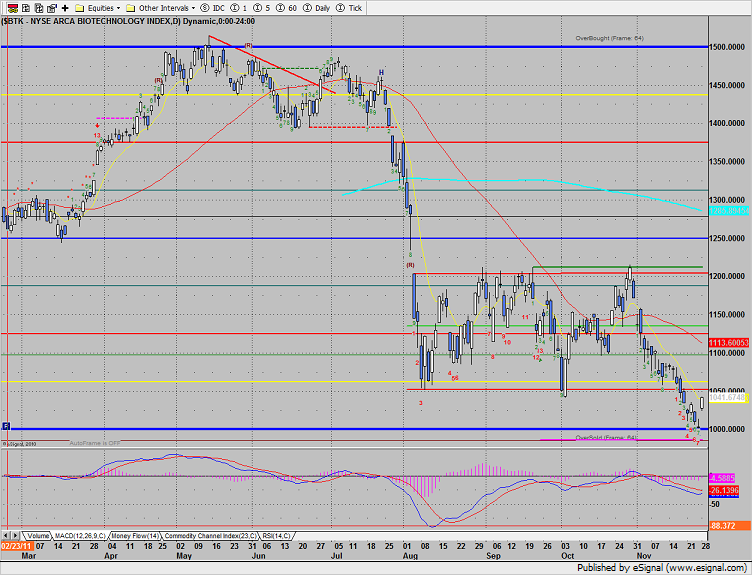 The XBD Broker-Dealer index also bounced off a key level. Keep an eye on MS, GS and the others.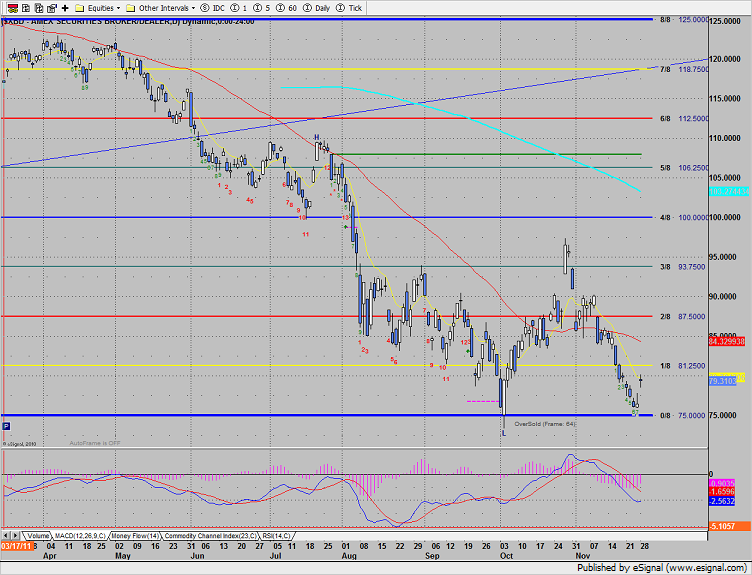 The OSX found support exactly at the lower window of the right shoulder. The pattern is still intact.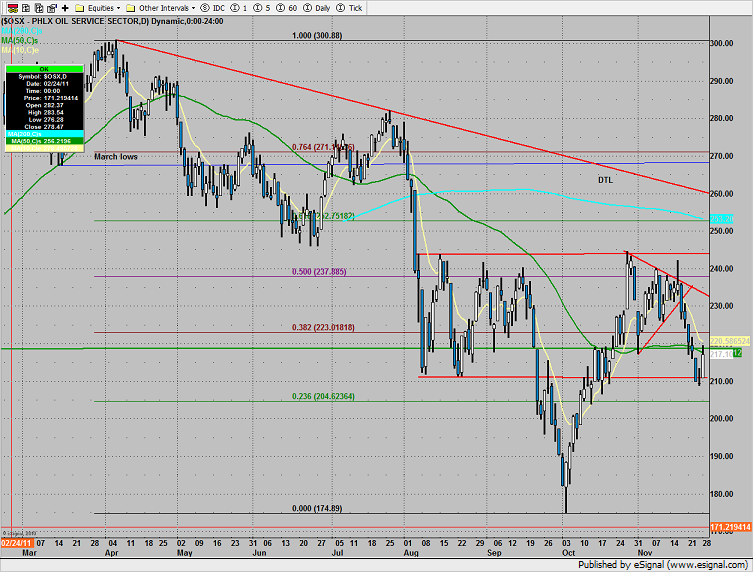 The SOX traded with the market and is still below all the minor and major moving averages.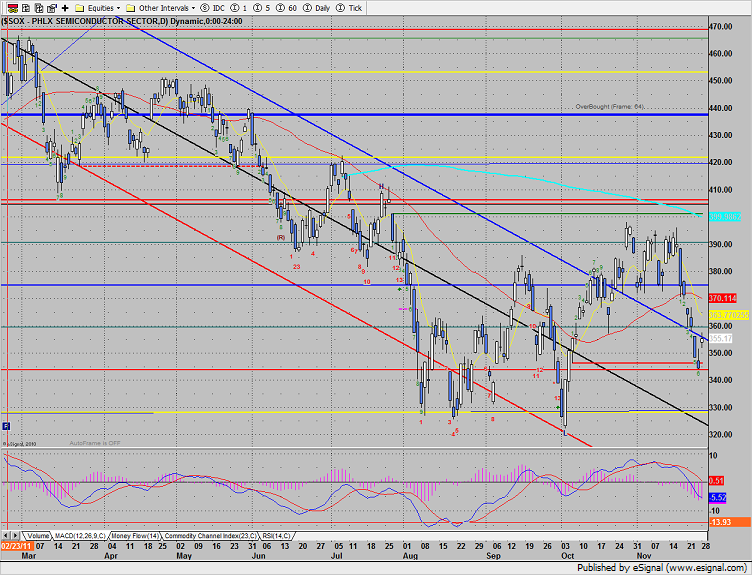 The BKX was weak relative to the market and continues to be a concern. Index member BAC barely closed up on the day.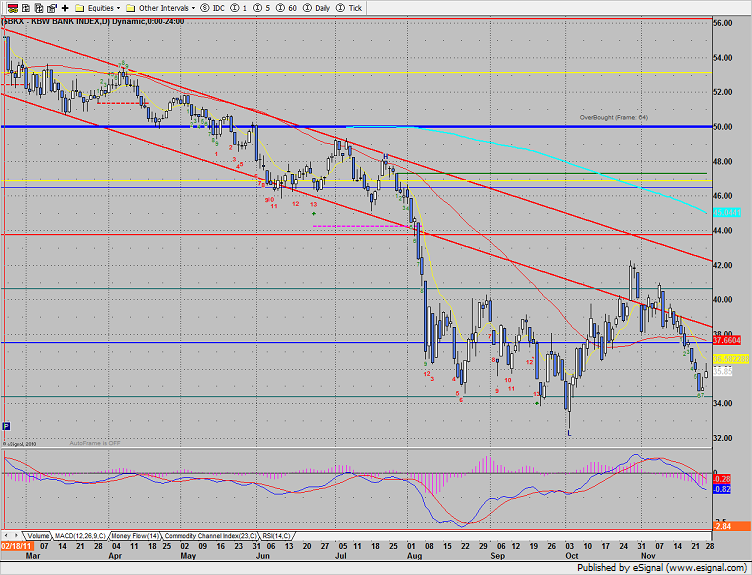 Gold was higher by 28: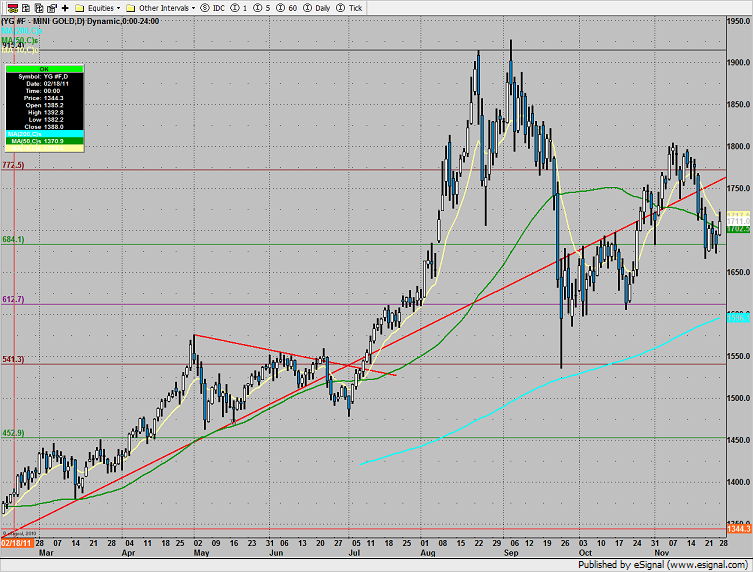 Oil was much higher intraday but settled up some. The 100 level is the level that needs to be taken. Price remains above the major ma's.