The ES lost 9 handles on the day, settling just above the 1250 price magnet. Note that the recent pattern since 10/27 is tracing out a triangle. The breakout should be significant. Perhaps we'll see it Tuesday or Wednesday?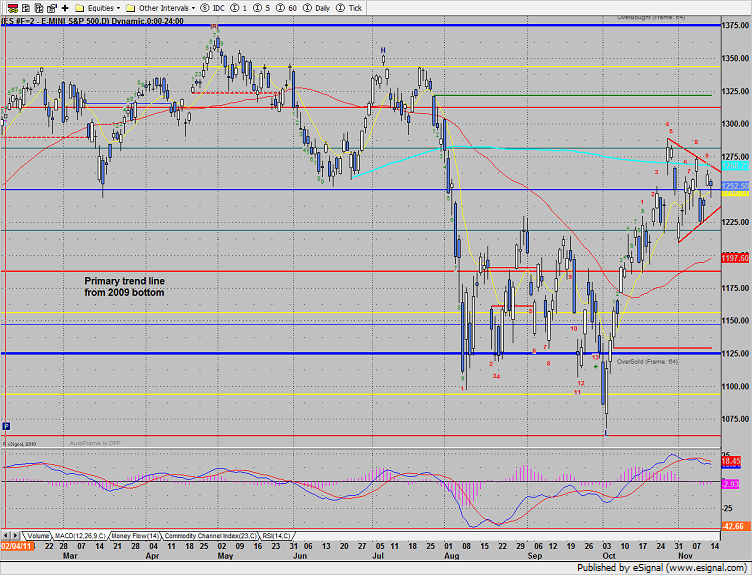 The NQ futures are still in the same lateral range, losing 7 on the day. There are no new technical features since price was contained within Friday's range.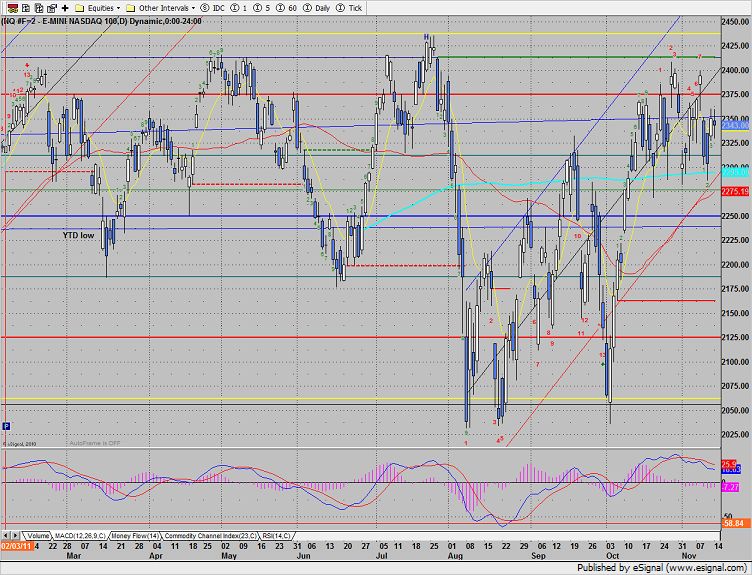 Multi sector daily chart: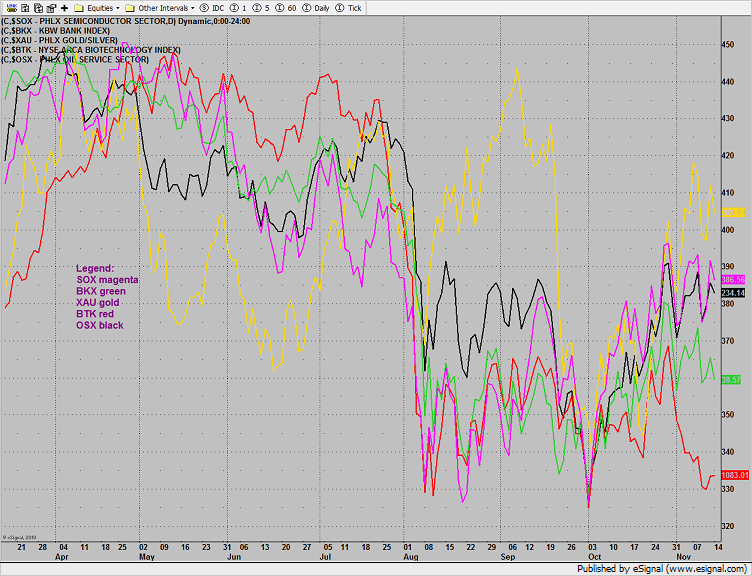 The 10-day Trin is oversold reading well over the 1.35 level.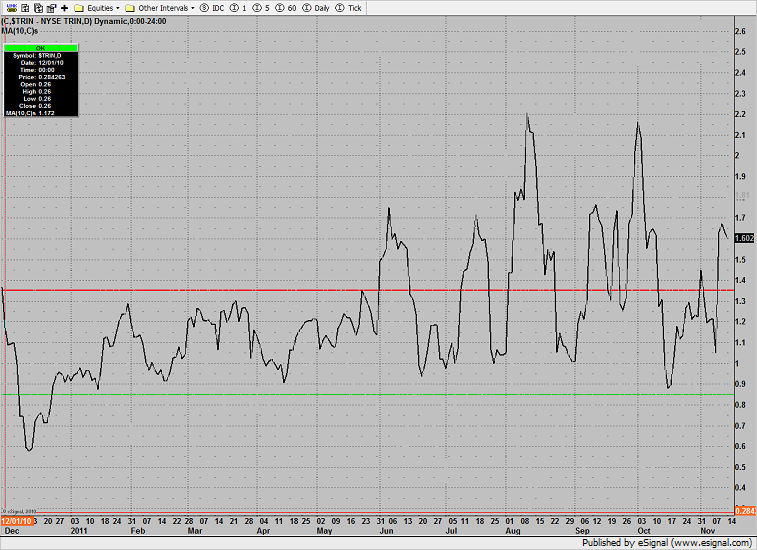 The put/call ratio recorded a complacent but not climatic reading of 0.79.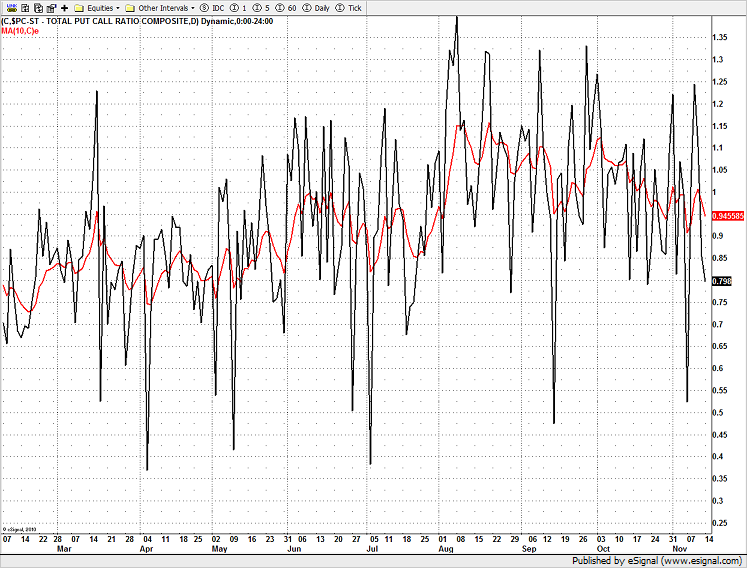 The daily cumulative A/D line of the NASDAQ composite continues to bearishly lag price.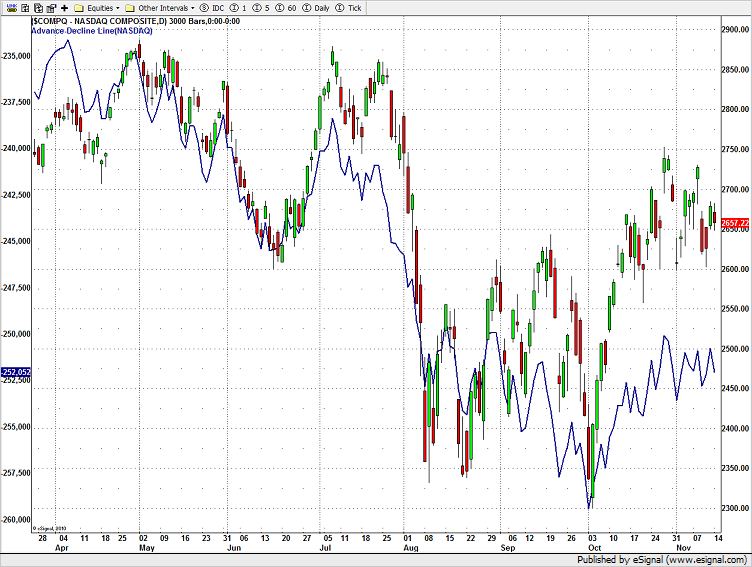 The BTK was the only major sector that was positive on the day. Note that the patter is 9 days down on the Seeker and could pivot back up to the midpoint anytime.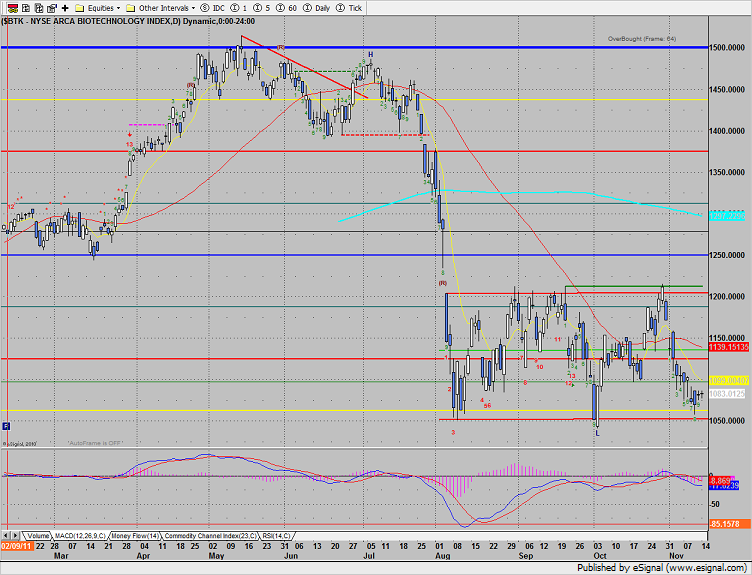 The OSX is still working on a right shoulder for the breakout or failure. The pattern still needs a little more time to develop.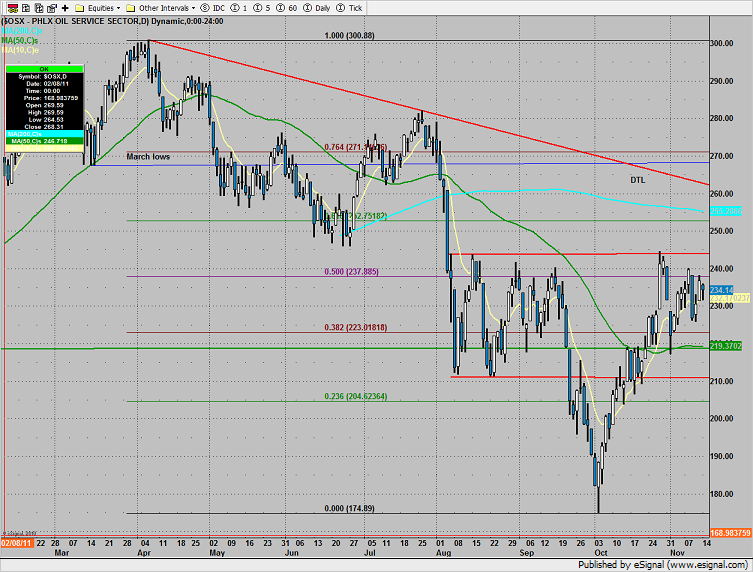 The SOX was lower on the day, underperforming the NQ. A break above the 405 would get momentum going to the upside.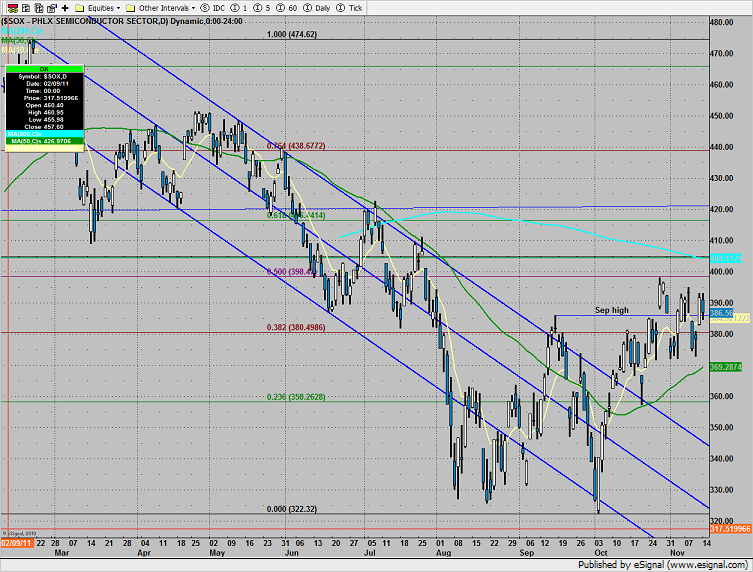 The XAU traded inside yesterday's candle so there is nothing new technically.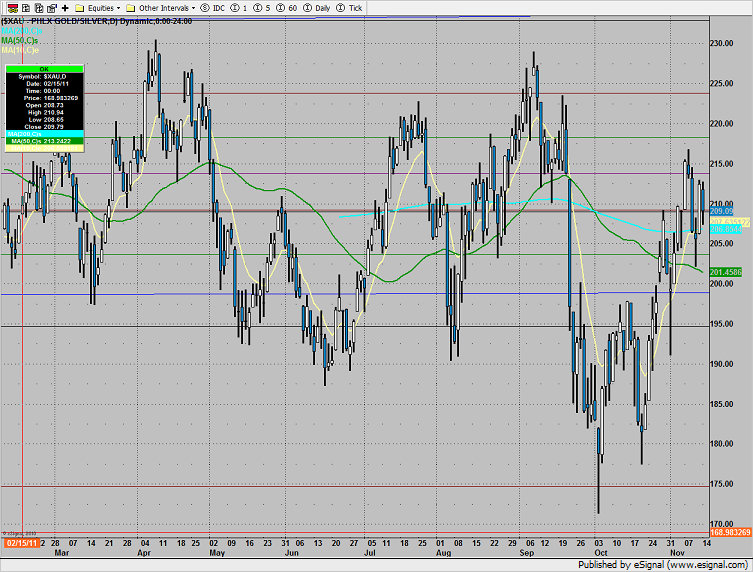 The BKX was the last laggard on the day, key support is just below at 37.84 (50dma).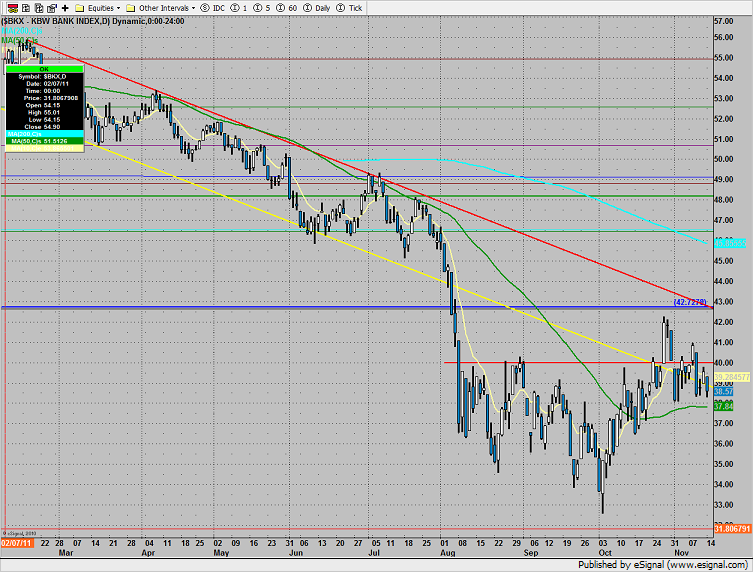 Oil posted an 8th day up, just below key overhead at 100.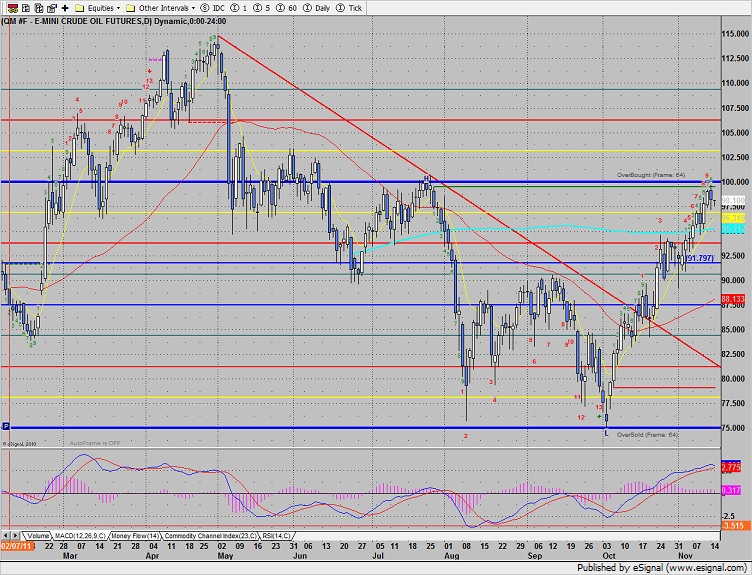 Gold was a little lower on the day, feeling the pull of a stronger $US.