On a closing basis, the SP reclaimed 4 handles from yesterday's tankage. Price is still boxed up in the recent range with Wednesday's low not quite closing the open gap below.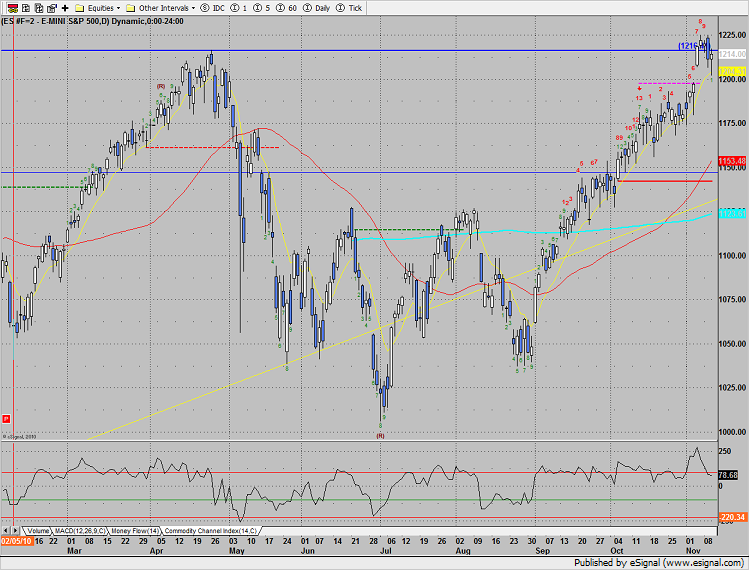 Naz posted a wide ranging day with little change. Post market, the CSCO earnings and guidance were disappointing and the Globex futures have declined to the Wednesday low. There will be a gap to work with for Thursday's Veterans' day session.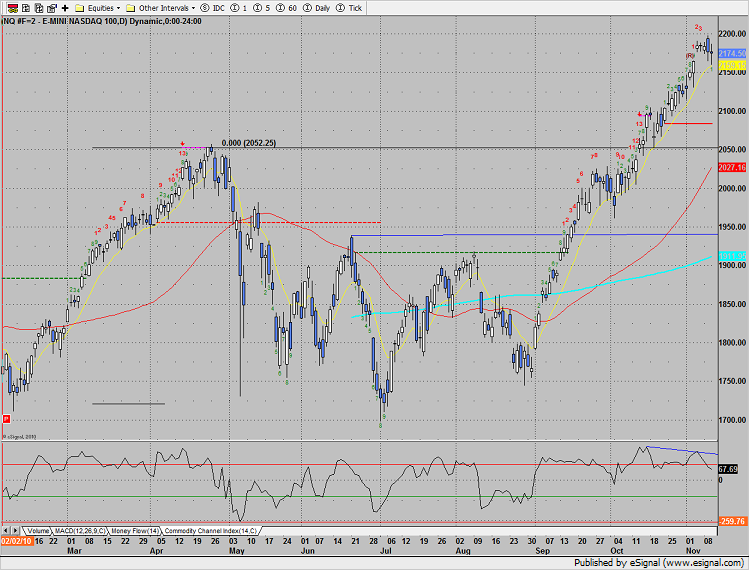 Multi sector daily chart: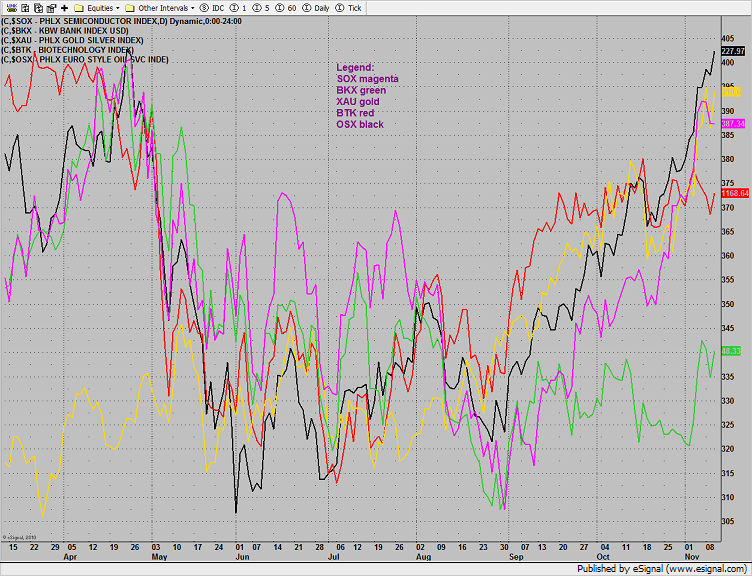 The XAU was top gun up 2.4%. While this is favorable for the bulls, price didn't record a new high and there is still a bearish candle at range high.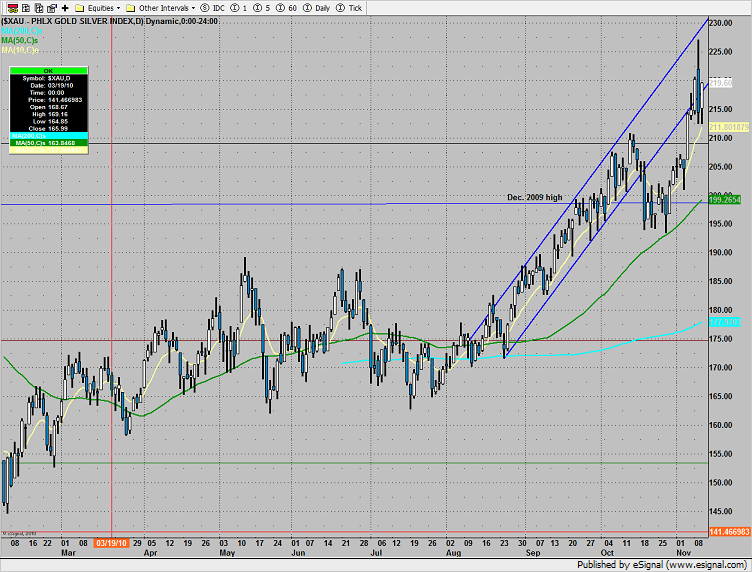 The BKX was up 2%, the 200dma remains the break level.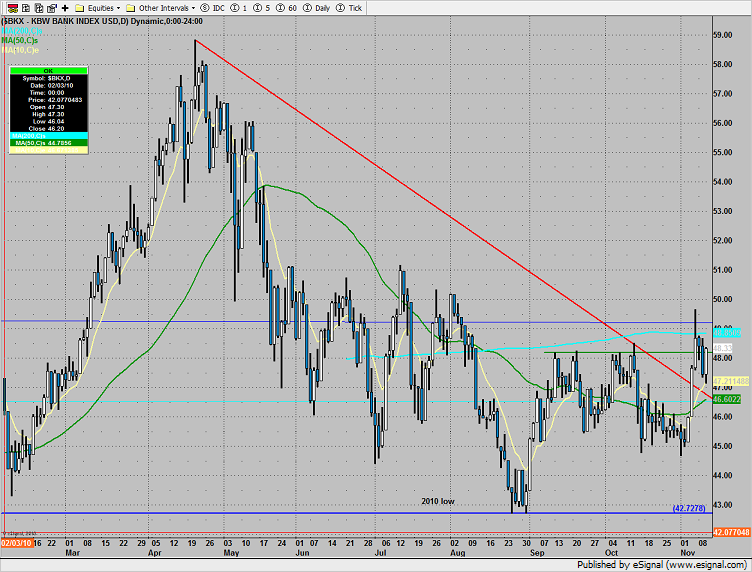 The OSX closed at a new high on the move, and just shy of a new high close for 2010. Keep in mind that this could be a double top and need some order of retracement.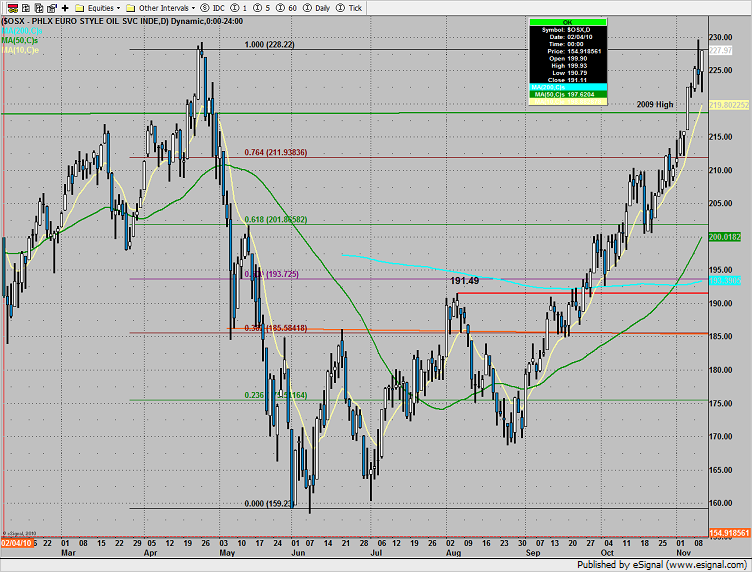 BTK remains boxed up: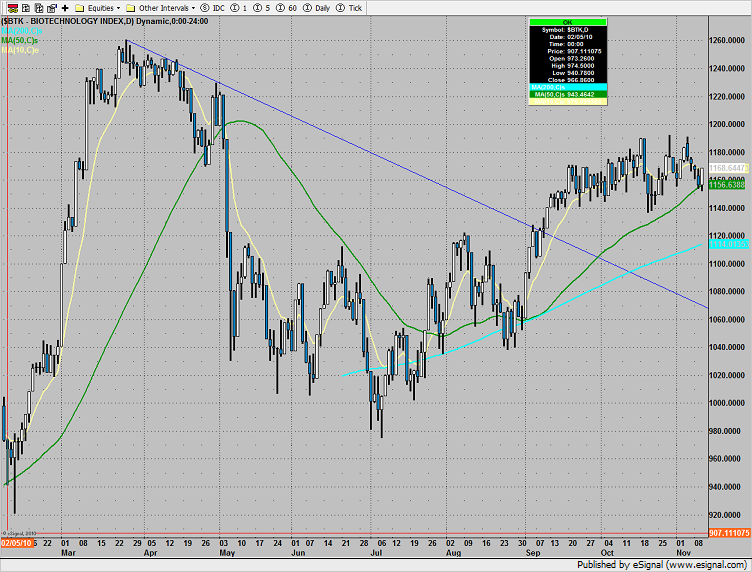 The SOX remains between fibs and is still badly lagging the performance of the NDX100.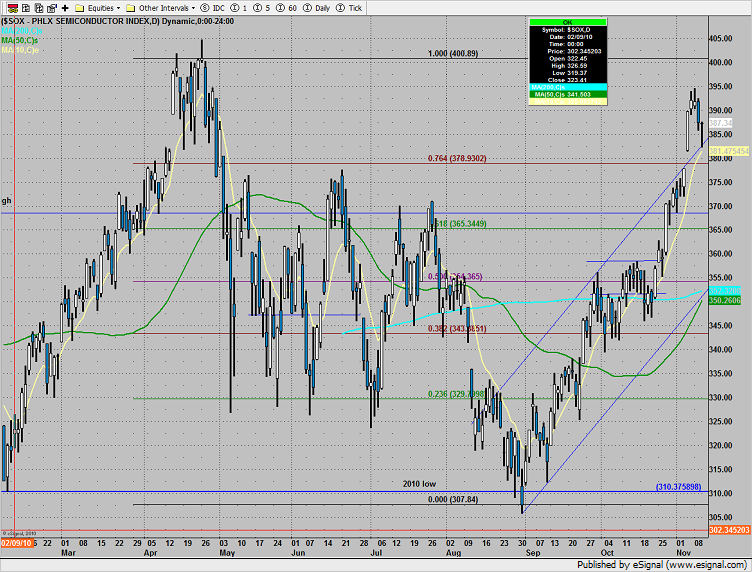 Oil broke to new highs for 2010: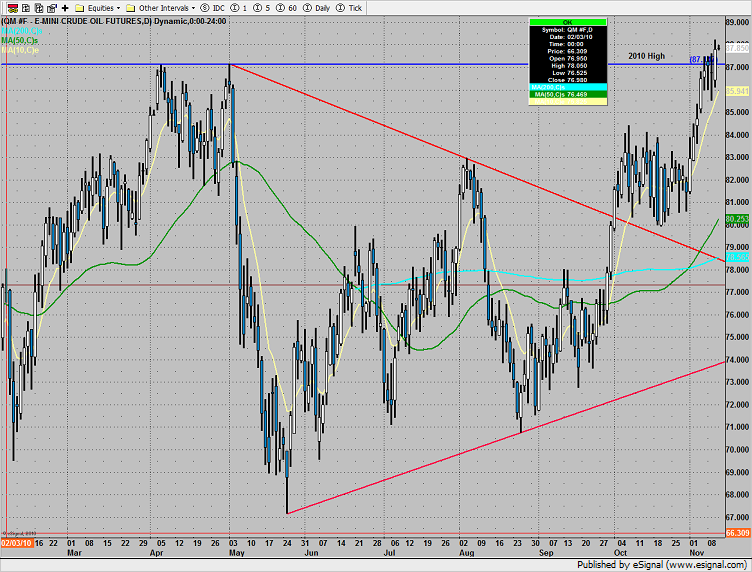 Gold is one gap down away from a selling episode; it's just a question of from where it happens. Here or much higher after a blow off?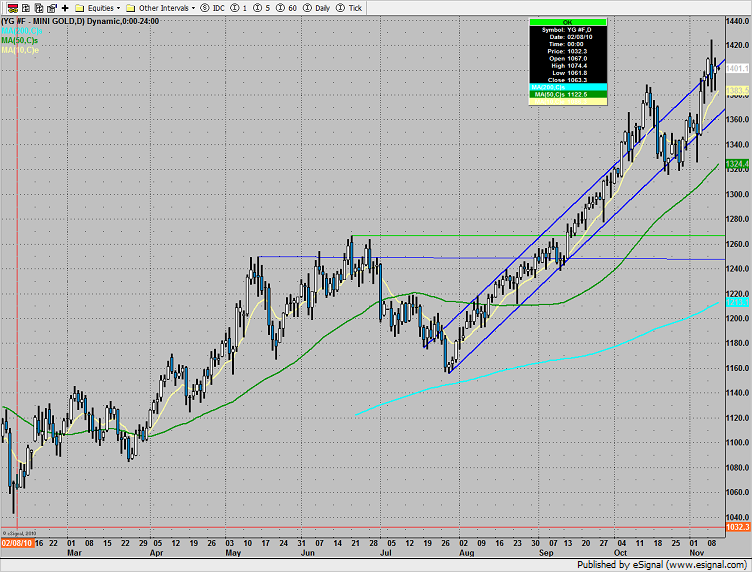 The VIX is now 5 major waves down: