The ES is in the retreat mode from the 1250 area. This does not necessarily indicate failure just the formidable nature of a major level. The next few candles will tell the tale and reveal the true nature of the tape. For now keep a close eye on how price interacts with the 10ema.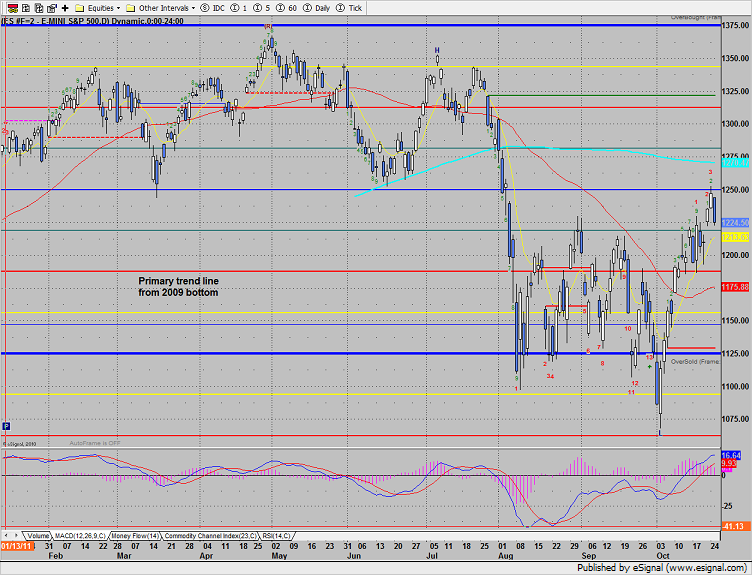 The NQ futures lost 53 on the session and settled right at the midpoint of the active channel. Price is still bullishly above the 200dma. Expect interest from both the bulls and bears at this level.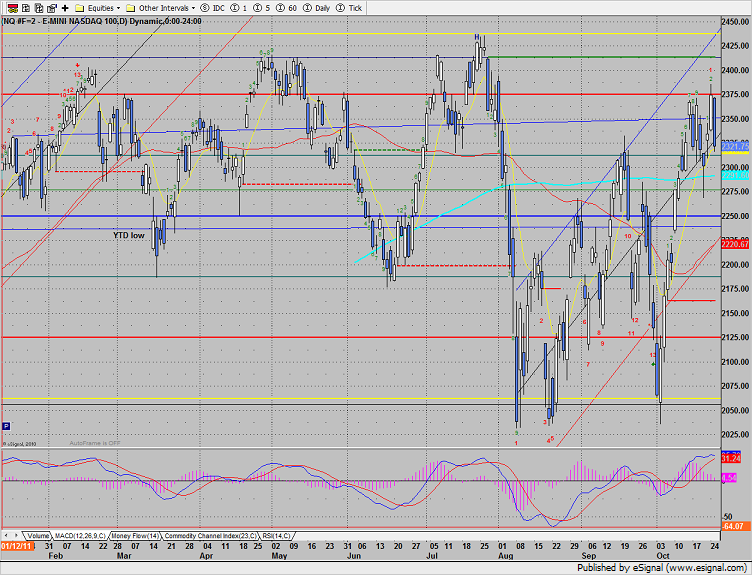 The 10-day NYSE Trin is moving back towards the 1.35 oversold threshold which will reload the market with upside energy.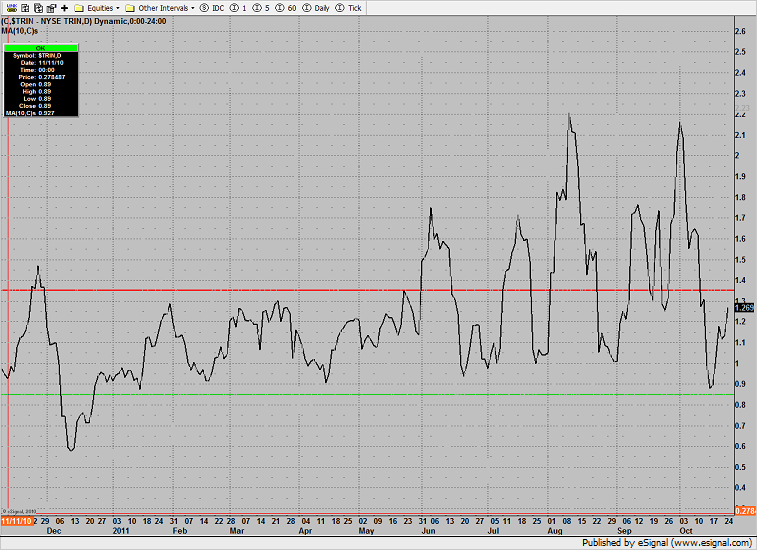 The Dow/gold ratio has yet to dicisively break the trend in favor of equities over hard assets.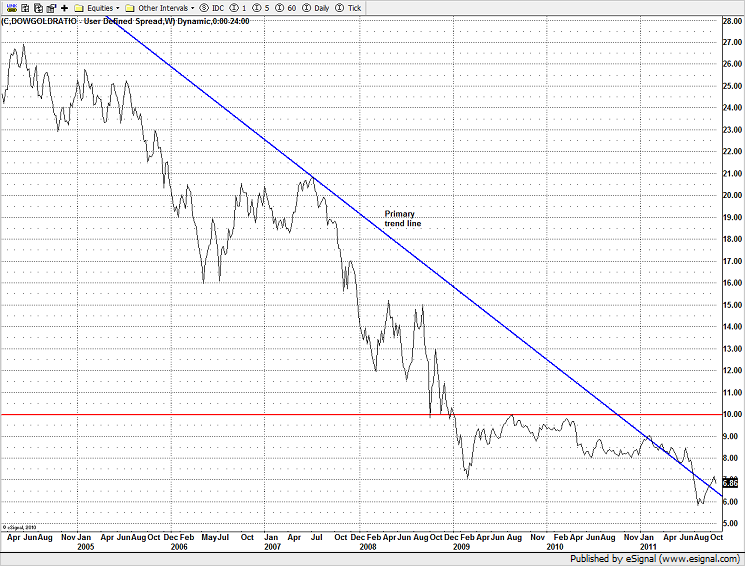 Multi sector daily chart: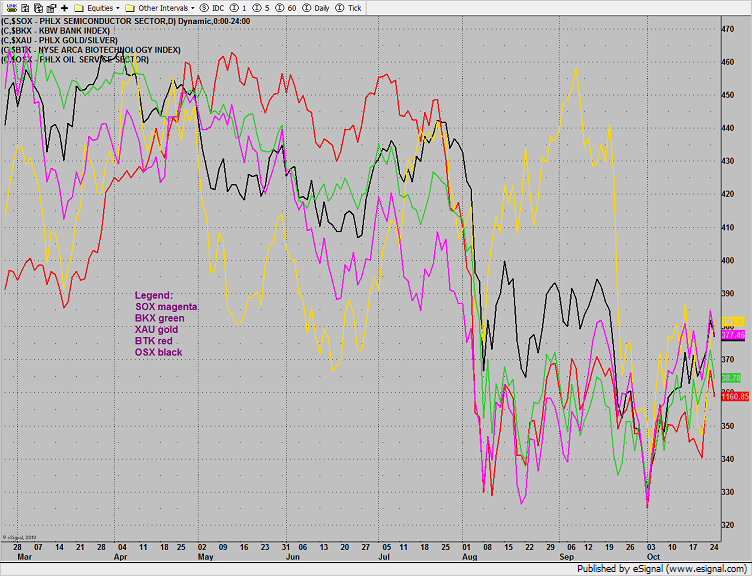 The defensive XAU was top gun on the day. The 200 level is important since it's the Gann 4/8 level.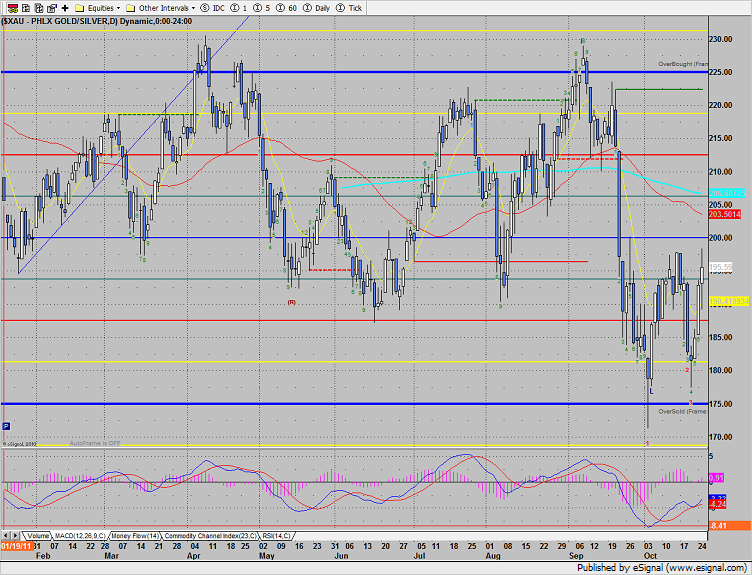 The SOX was relatively strong and posted an inside day. The September highs remain the level to take.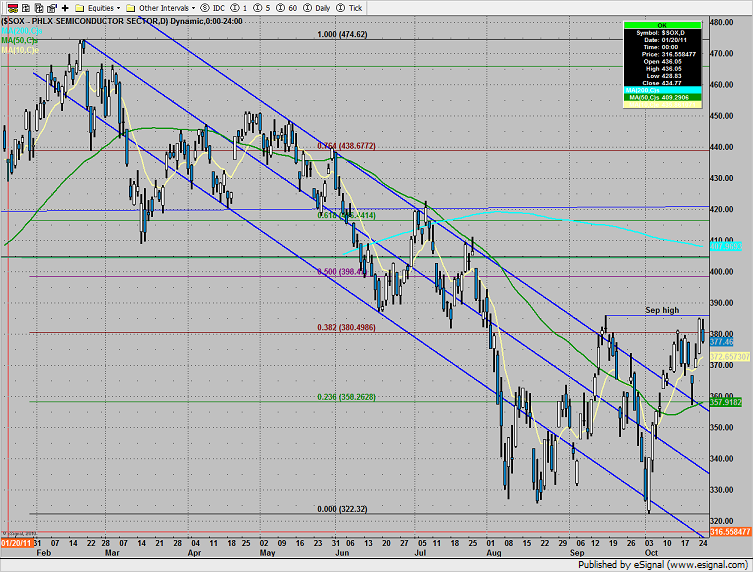 The OSX also posted an inside day. Keep a close eye on the rising 10ema which is key near-term support.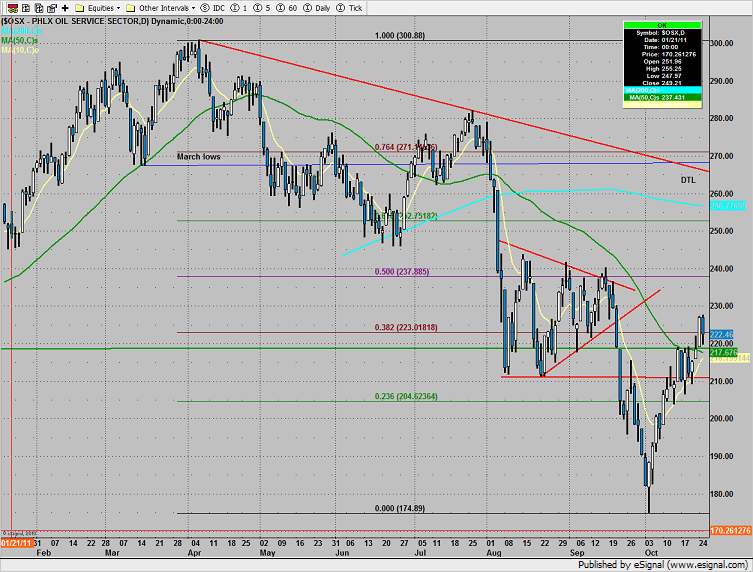 The BTK traded inside yesterday's range and was about even with the relative performance of the NDX.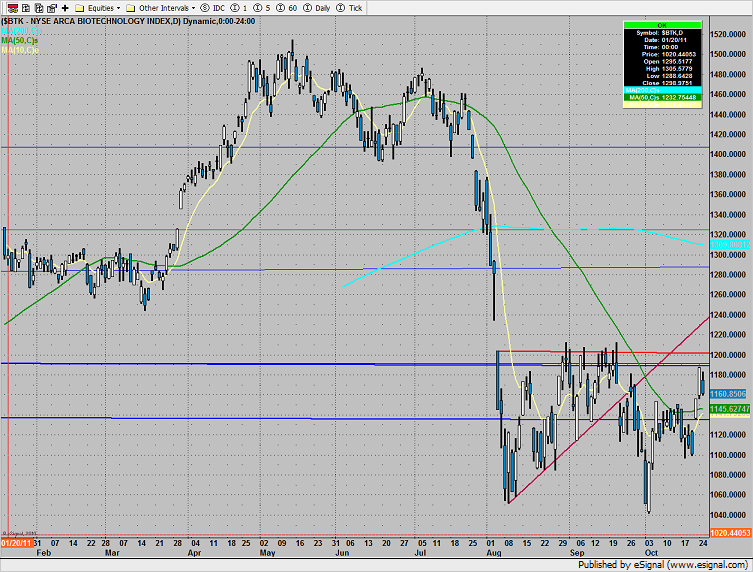 The BKX failed at the 40 level and was initially rejected by the prior downtrend. This is likely the key sector to watch in the next few days.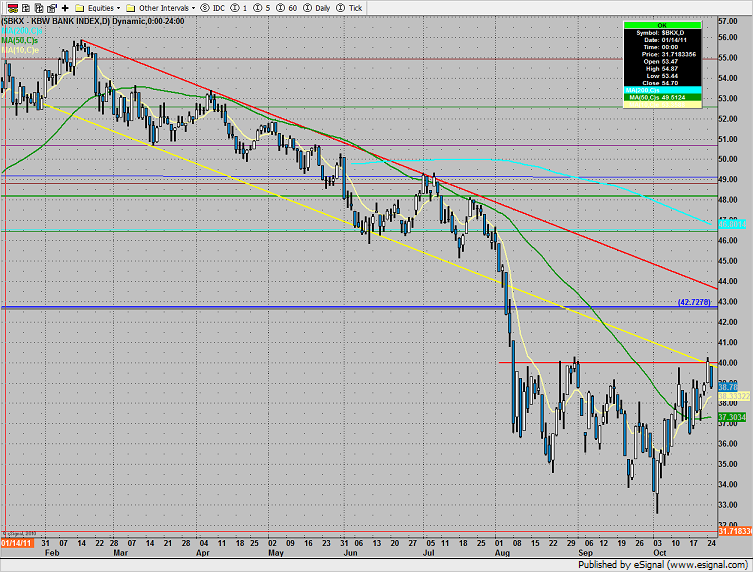 Gold was the top performer on the day climbing all the way back up to the broken DTL.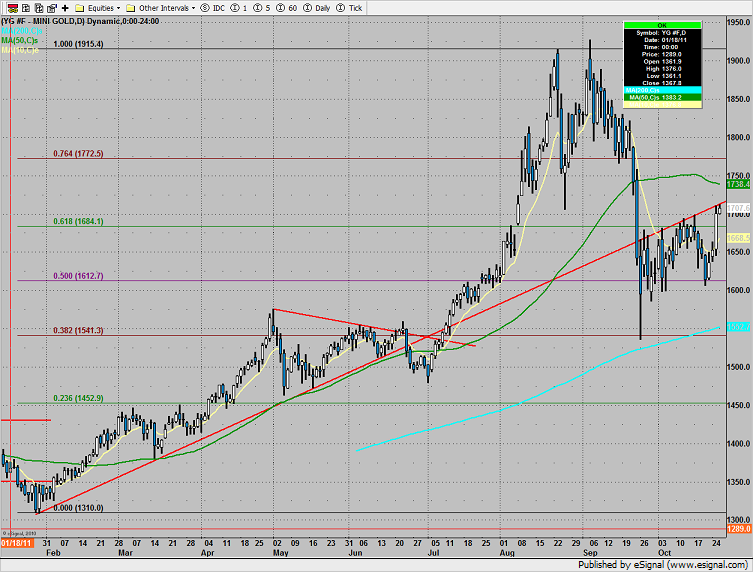 Oil reached up to touch the 200dma. Note that the CCI is getting close to short-term overbought.