The ES futures were higher by 8 on the day but the real story is the day within the day. Price gapped up, and then tested the 3/8 Gann level at 1278 only to be rejected and close below the open. This leaves a bearish camouflage sell signal on the chart. Expect weakness in tomorrow's tape.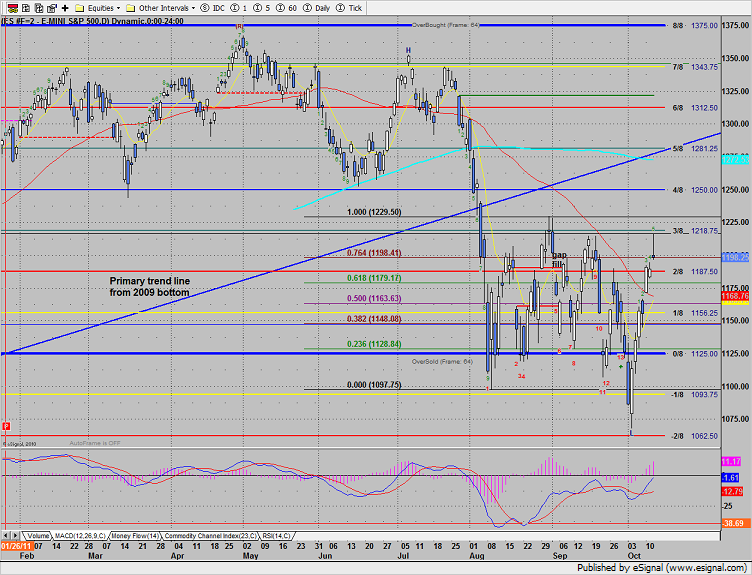 NQ futures also posted a camouflage sell signal. Note that price did not record a new high close within the context of the recent range. The sell signal doesn't have to be trend killer but it does forecast near-term weakness.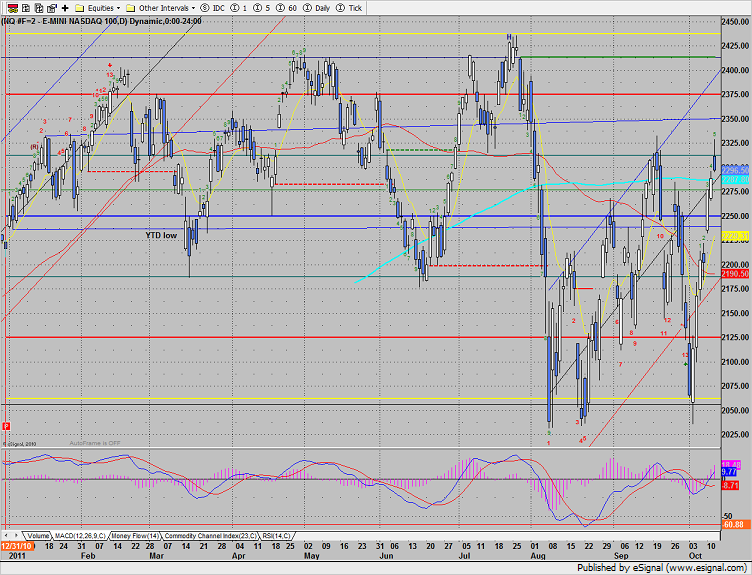 Multi sector daily chart: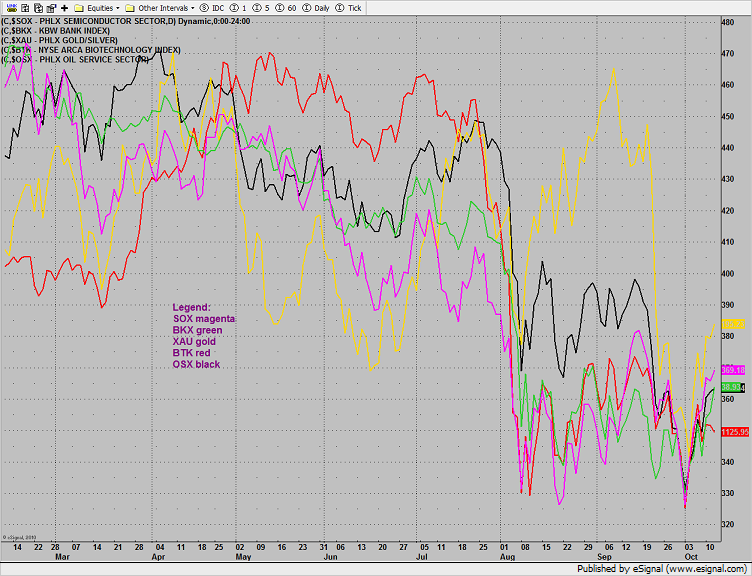 The 10-day NYSE Trin has retreated to the neutral area but never got near the overbought area of 0.85 or less on this impulse.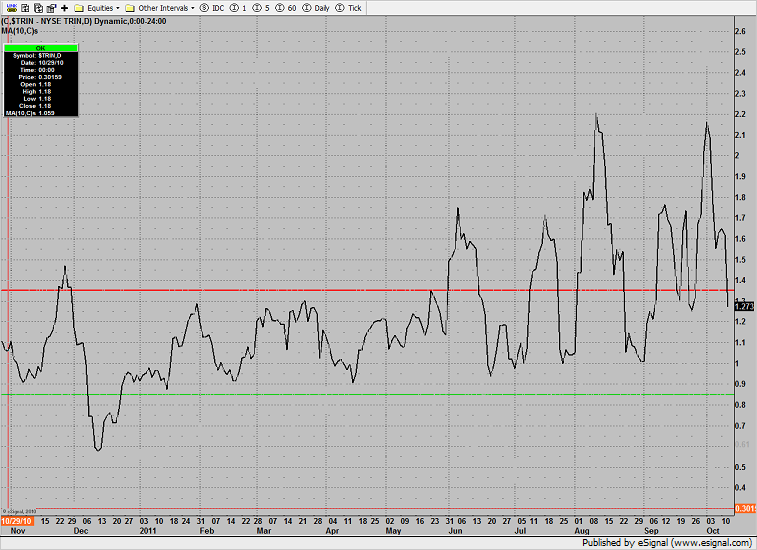 The BKX was top gun on the day but never cleared the important 40 level to get back above the downtrend line.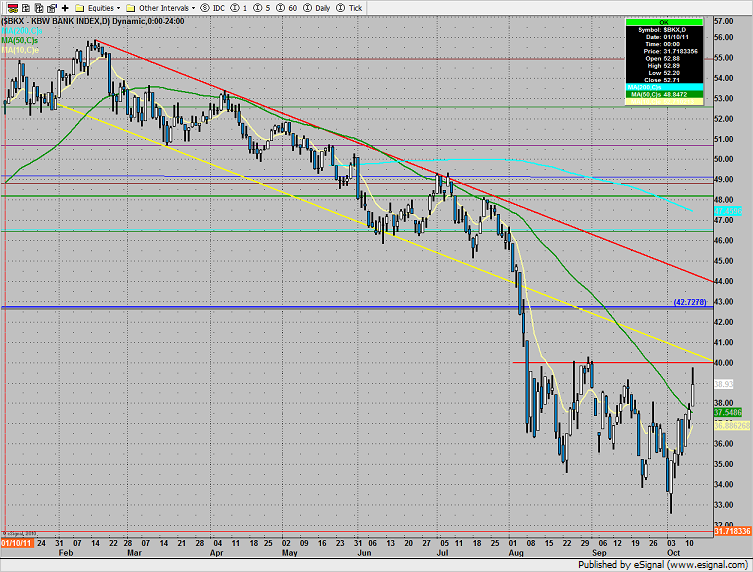 The SOX was able to clear the upper boundary of the channel but registered a bearish close near the low of the day.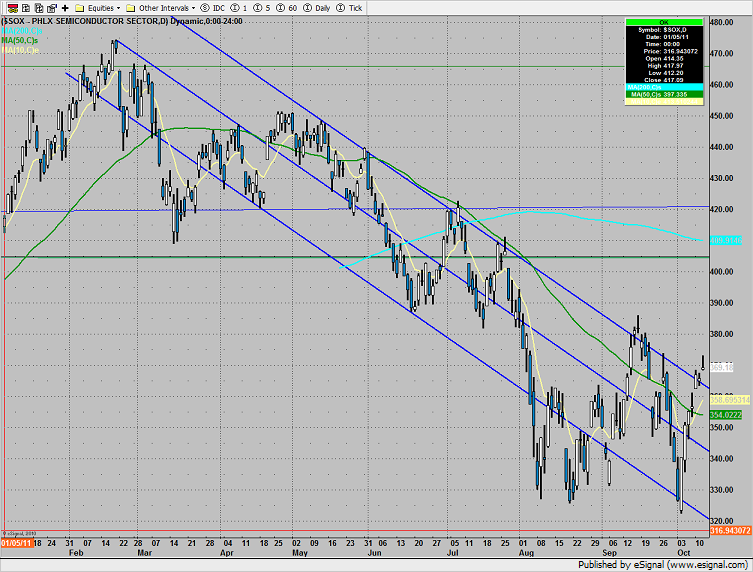 The OSX was not able to recoup the 210 area and posted a camouflage sell signal.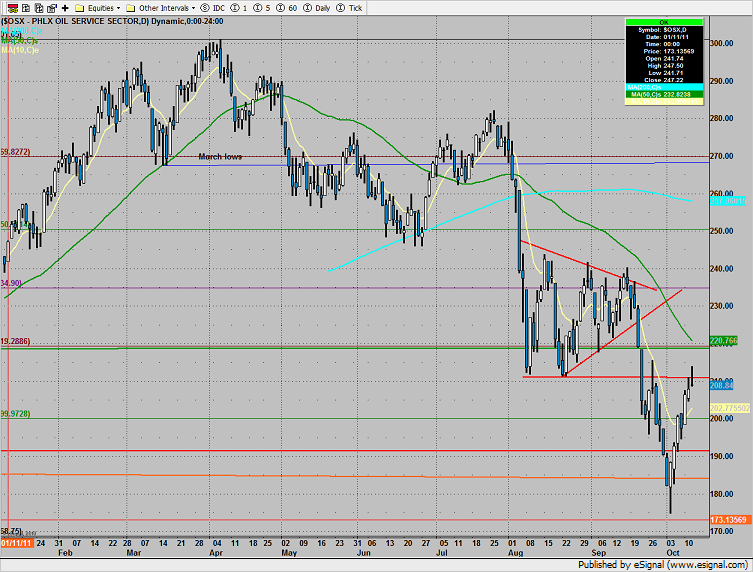 The BTK was the last laggard on the day feeling the weight of the declining 50dma (green).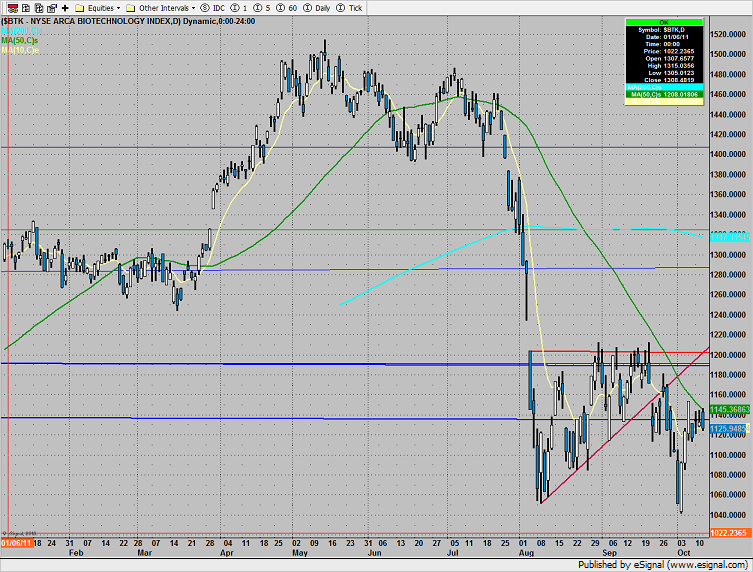 The VIX broke below the recent lows intraday but did not record a new low close and settled near the high of the day. Being short volatility will be treacherous until a close under 30. The chart is short term oversold.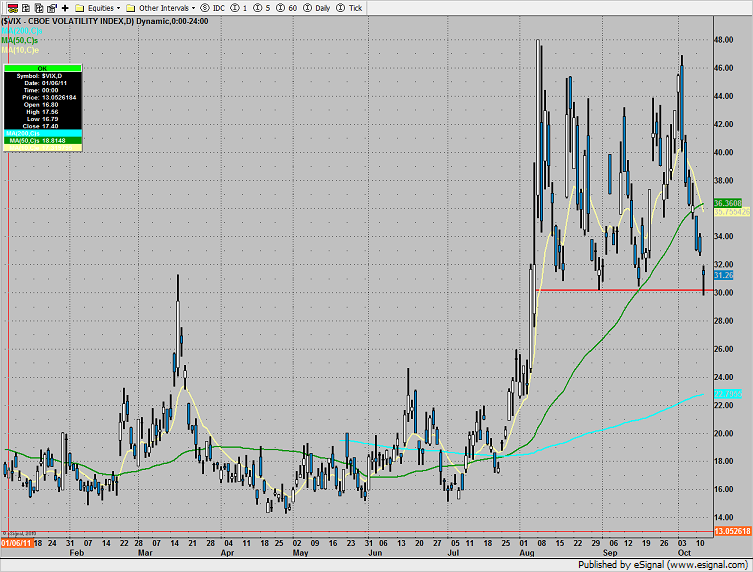 Gold was higher on the day but contained below the broken DTL.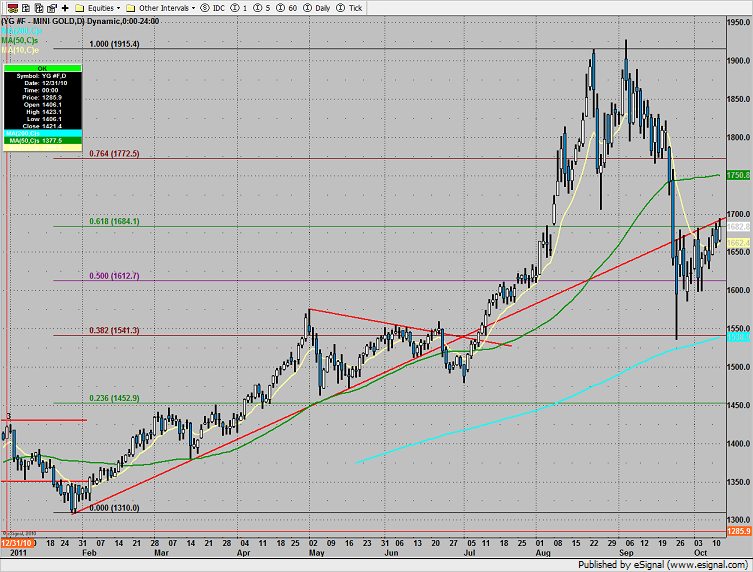 Oil was lower and remains in the downtrend as defined by the active DTL.