The ES recovered a large gap down to settle lower by only 4 handles on the day. There was much better performance in the NQ side and there will be more on this divergence below. There were a few key technical features. Price settled above the 10ema keeping the trend short-term positive and price settled above the open even though it was lower vs. Friday's close which makes for a camouflage buy condition.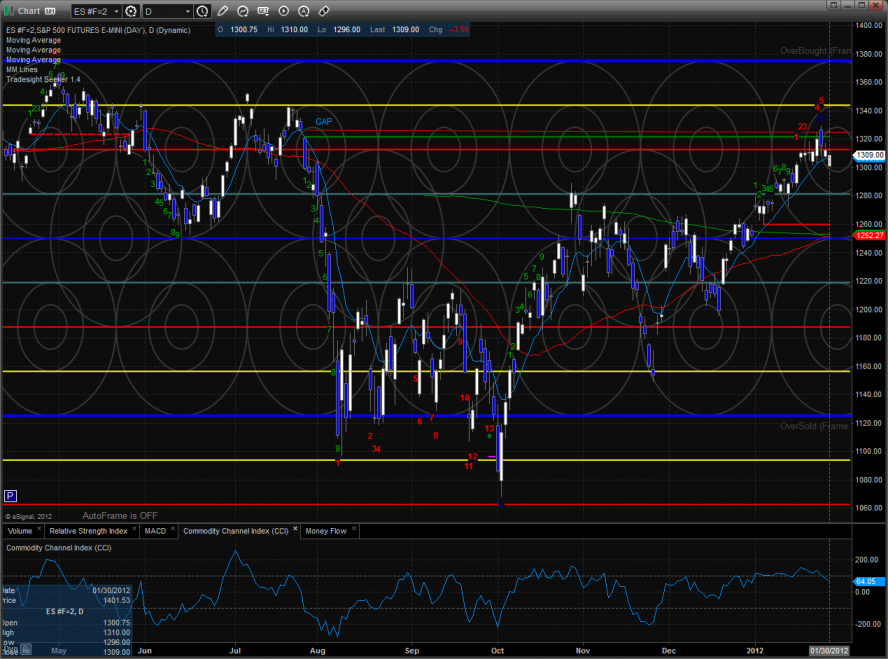 The NQ futures were higher on the day by 5 handles and actually recorded a new high close on the move. Expect a continuation to target the 8/8 level at 2500.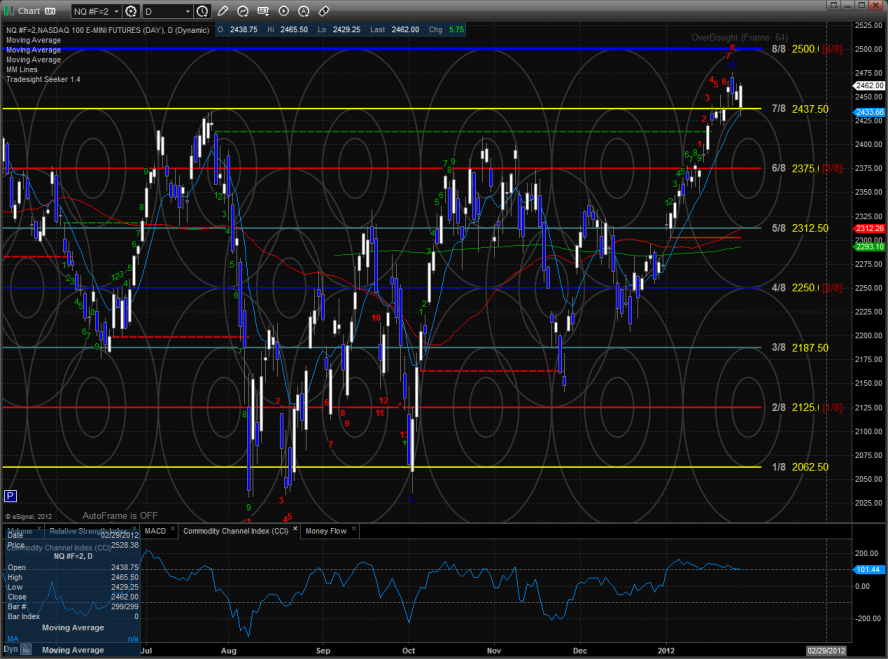 The 10-day Trin still has energy available in the tank before it records an overbought reading.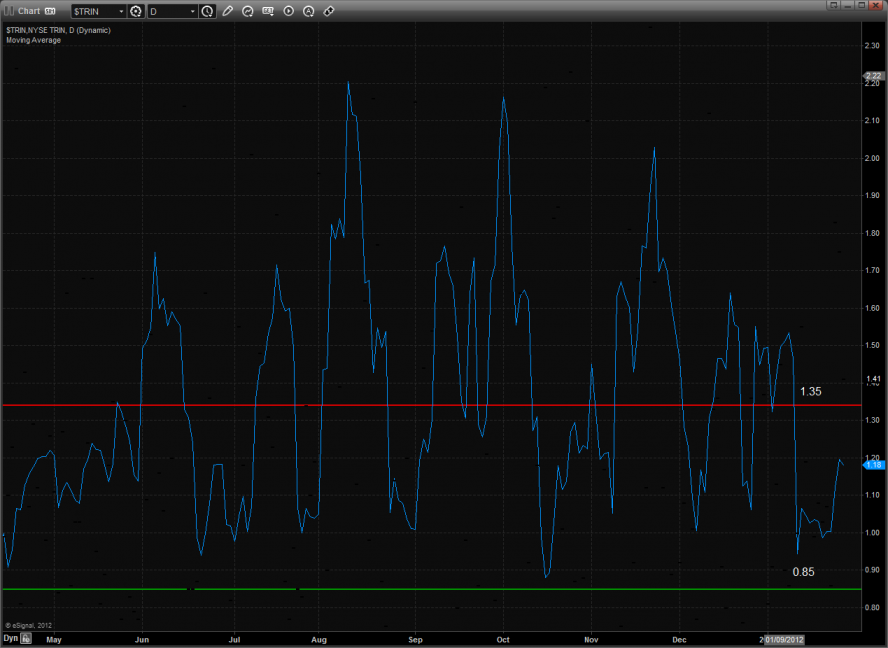 Multi sector daily chart: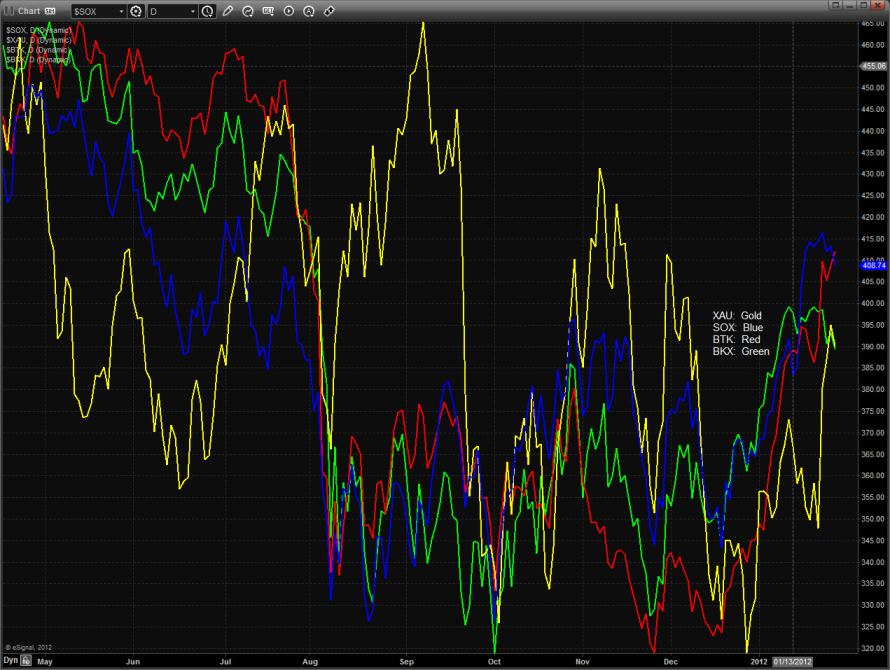 The chart below is the NDX/SPX which yields a ratio. This gives technicians a relative strength gauge of one asset class vs. another. Since the NDX is on the top of the equation or the "numerator" this is the value being evaluated so increasing values are show relative strength and lower reading show weakness. Currently, the NDX is bullishly showing strength vs. the broad market SPX and has been doing so far in 2012.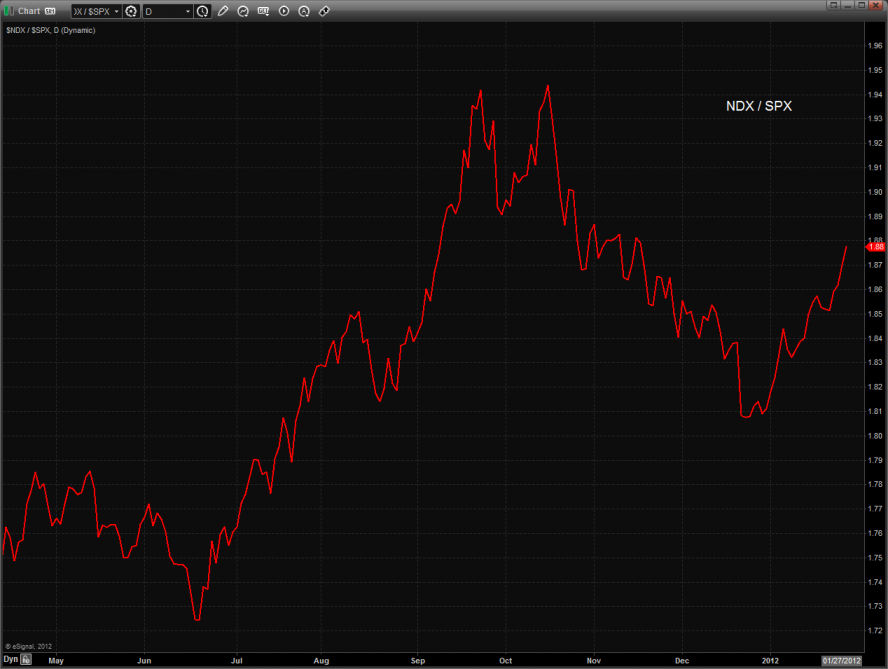 The BTK was the top sector on the day and is still sporting a Seeker exhaustion signal.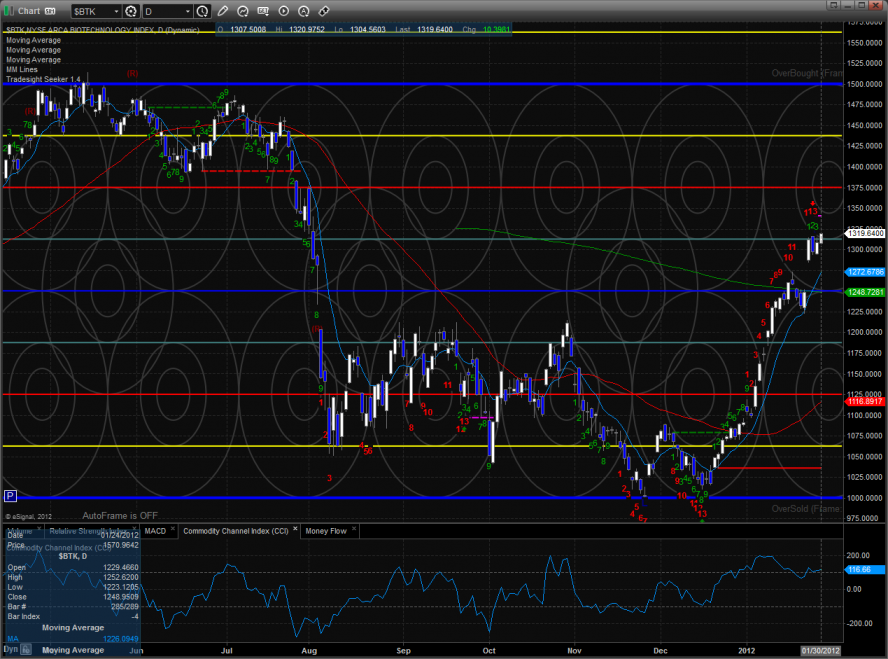 The OSX remains boxed up and consolidating below the 200dma with the Seeker now 9 day up.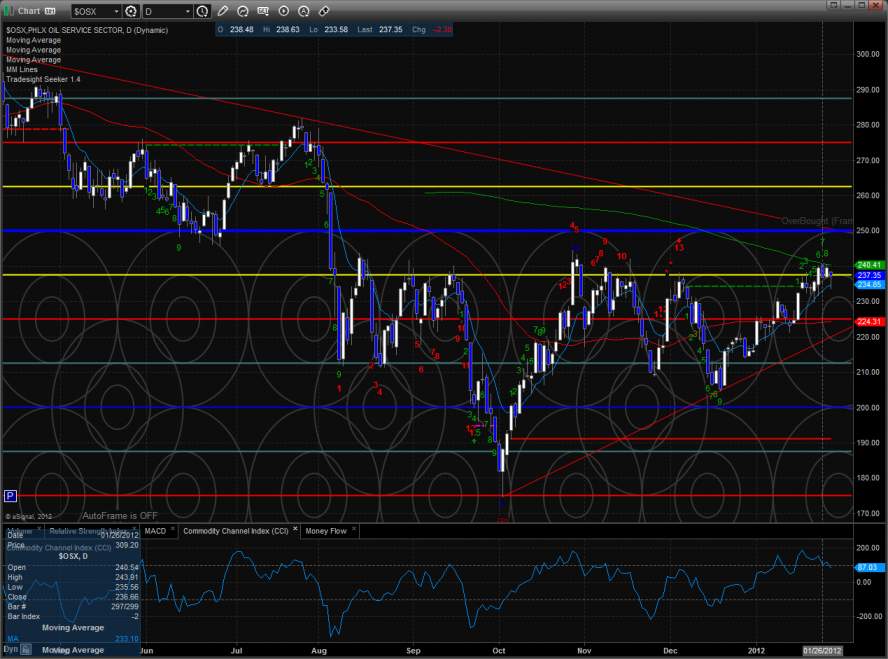 The BKX was the anchor on the broad market today with the MACD about ready to release its influence on price.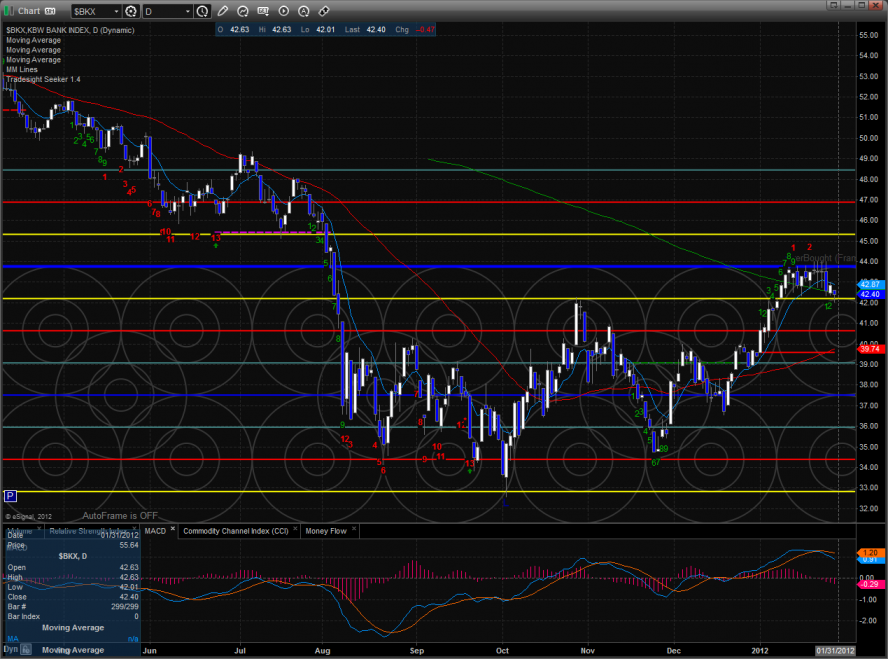 The SOX was the weaker than the broad market and also the NDX. Price is in an up channel but could easily pull back to the midpoint. Watch out for a MACD cross.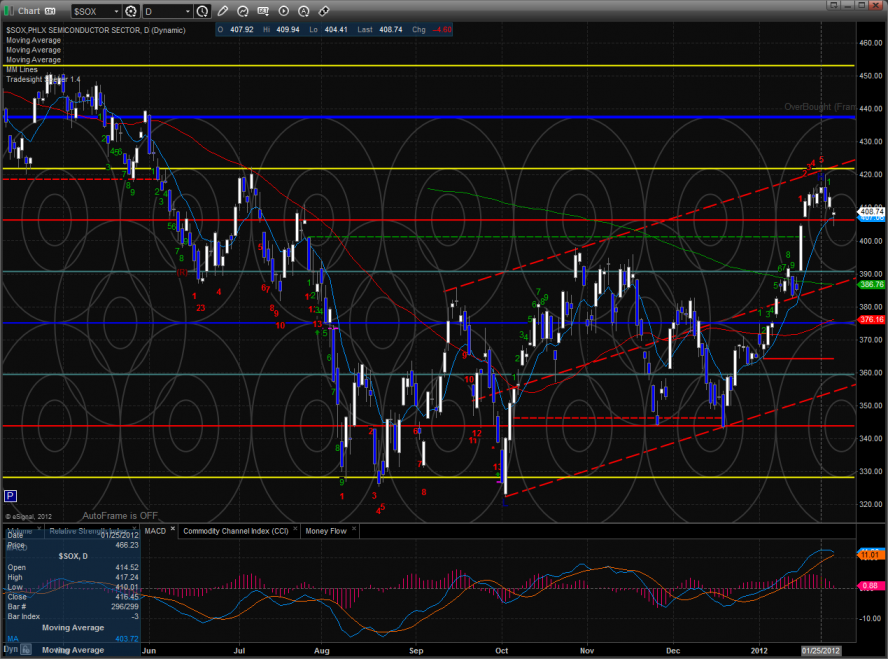 Gold is holding its DTL breakout but has yet to add on or gain momentum.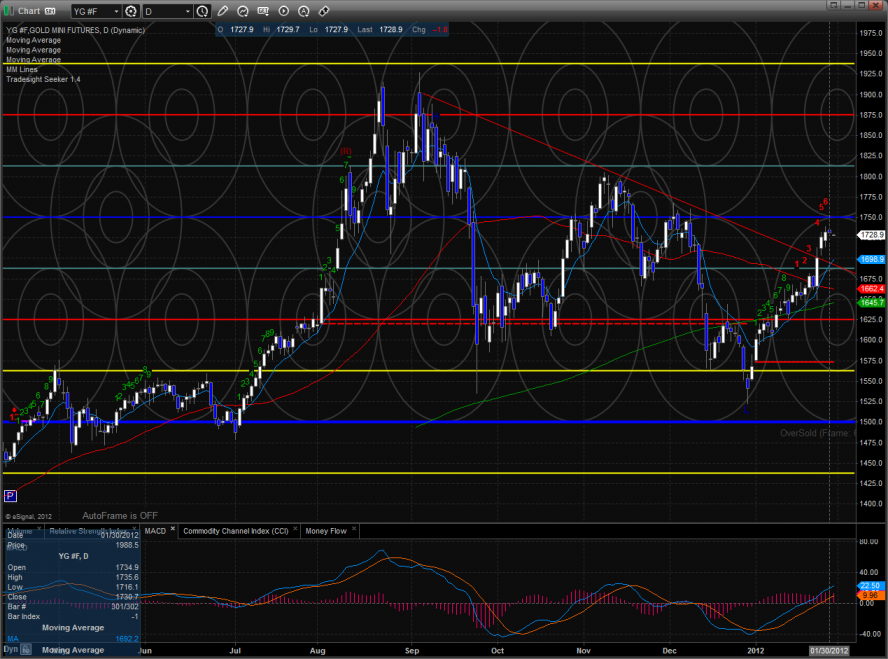 Oil continues sideways;