The ES lost 6 handles on the day and filled the open gap in the process which crosses this off the to-do list. Thursday is the day before the end of the month and more importantly the end of the quarter which is the cue for window dressing. Be flexible and respect a return to the dominant upside bias.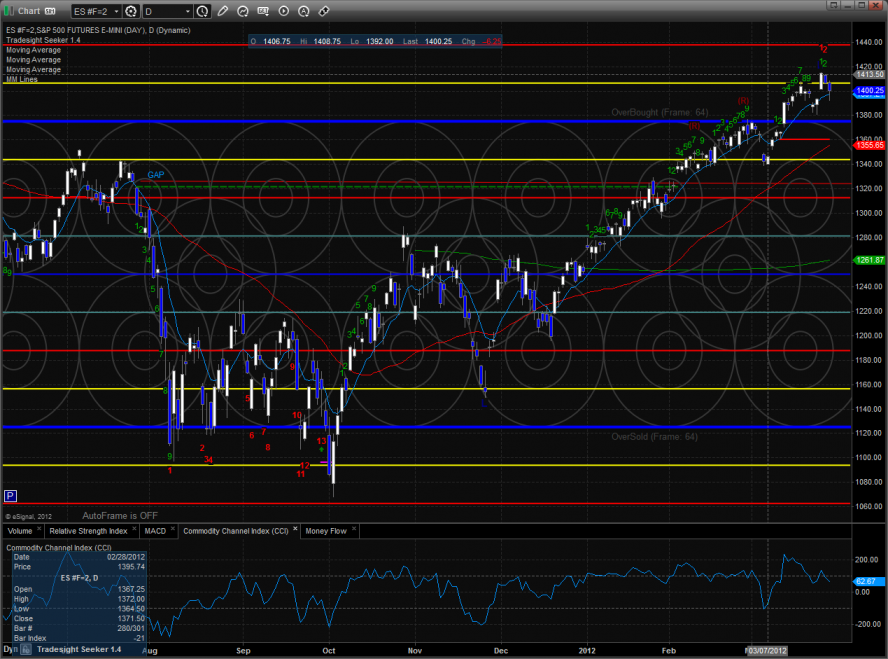 The NQ futures were again relatively strong vs. the ES only losing 7 on the day. The 8/8 Murrey math level is just over head and both a draw and strong resistance if reached.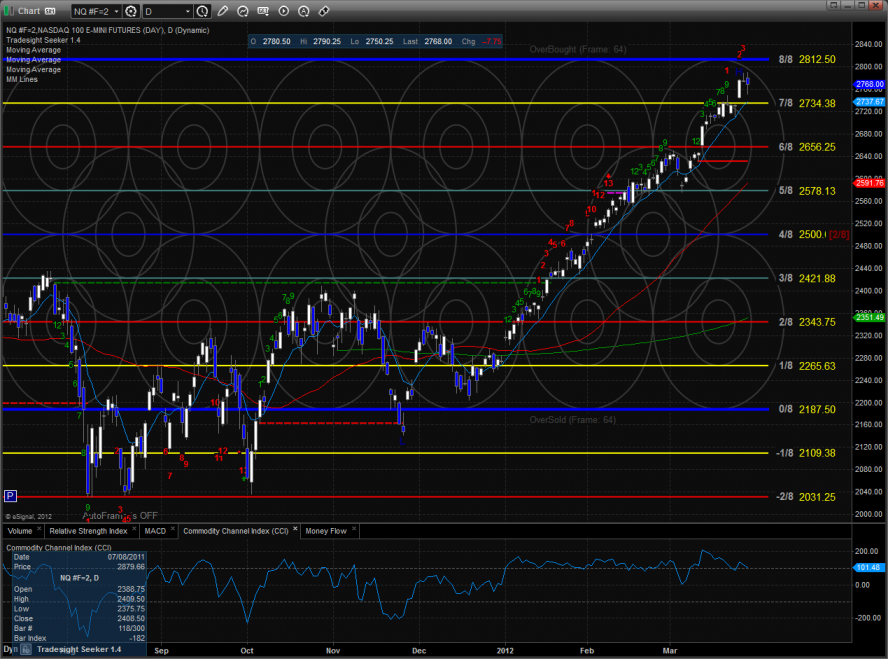 Multi sector daily chart: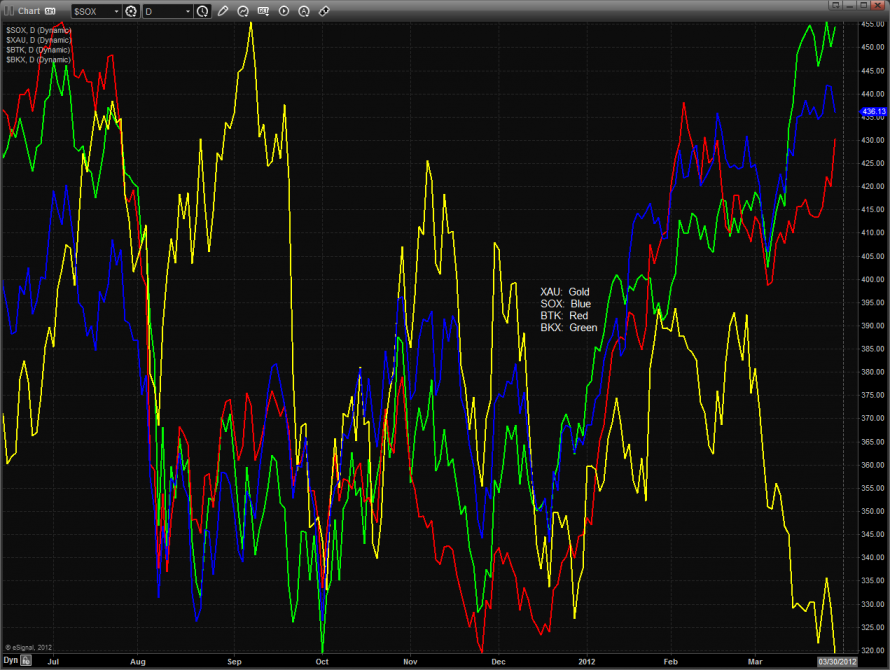 The SOX is still relatively weak vs. the NDX and is still a cause for concern for the bulls.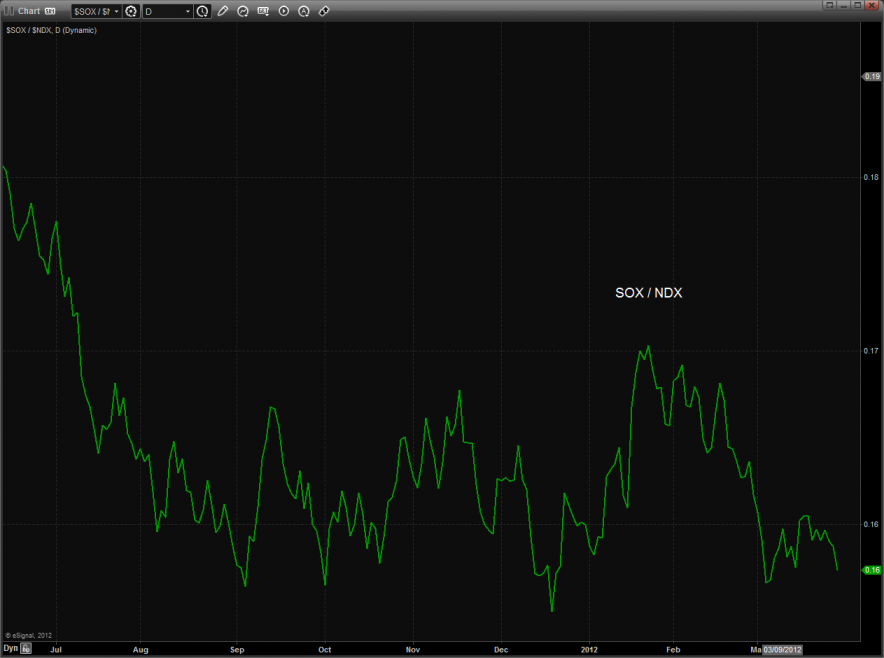 The BTK was the top gun on the day but registered a camouflage sell signal below the high of the move.


The BKX closed right at the 8/8 level showing relative strength but didn't make a new high on the move. A new high here on Thursday could well be a false move on window dressing so beware.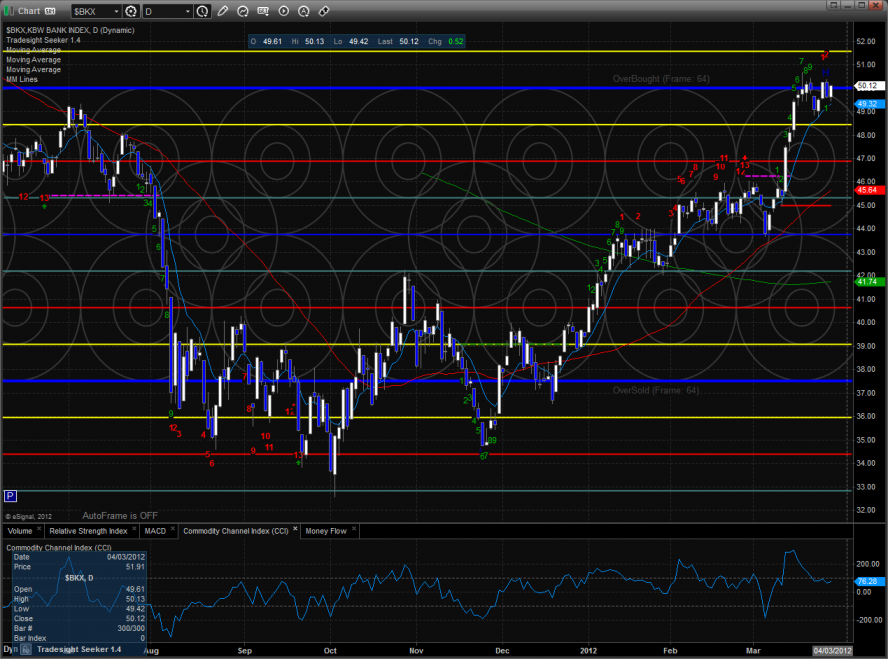 The OSX bearishly close below the 200dma and a close below Wednesday's low would qualify the breakdown.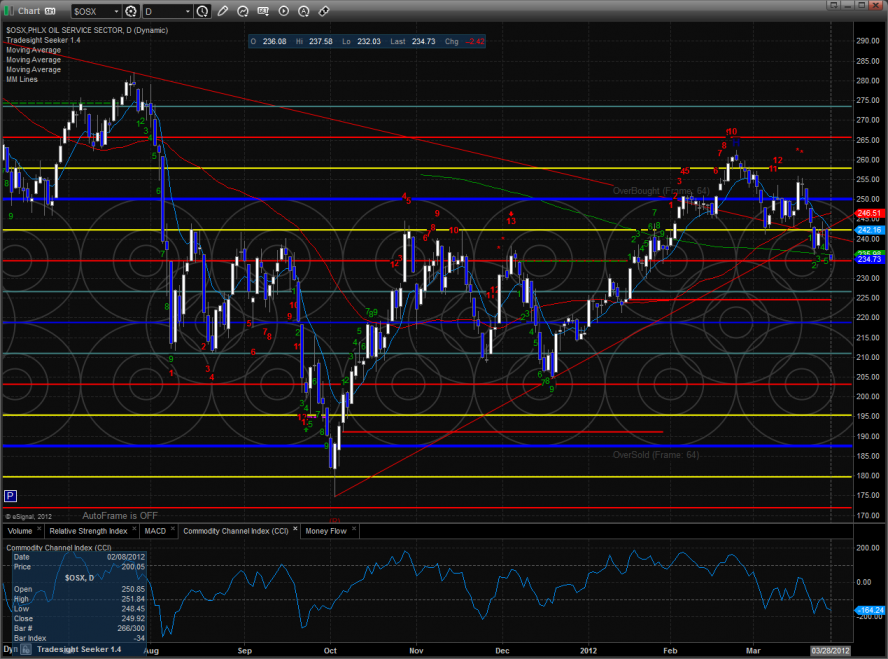 The SOX was much weaker then the broad market and NDX. The Seeker sell signal is still active.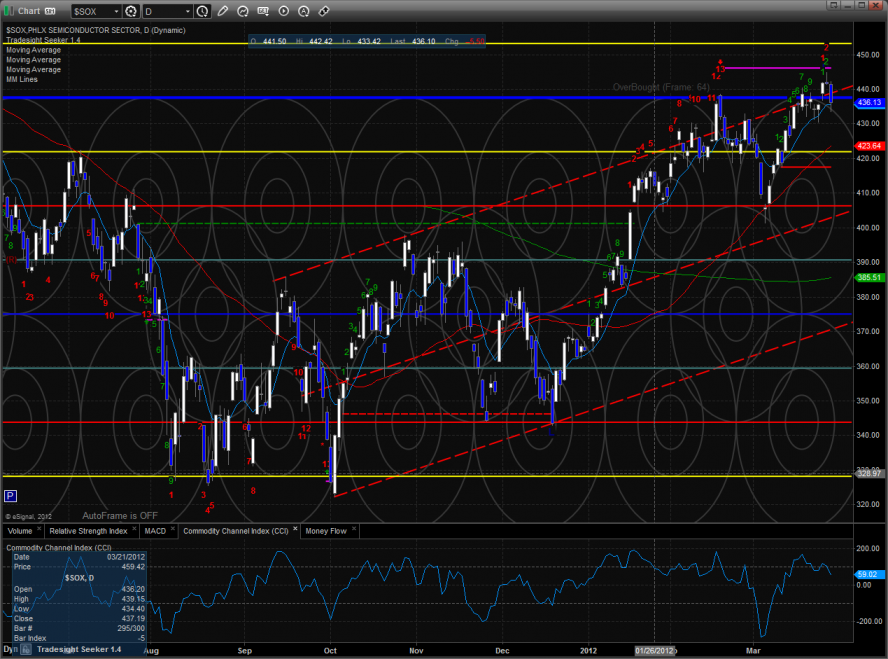 The XAU was the last laggard and closed at a new low. This should not be surprising since it's the weakest sector of the quarter.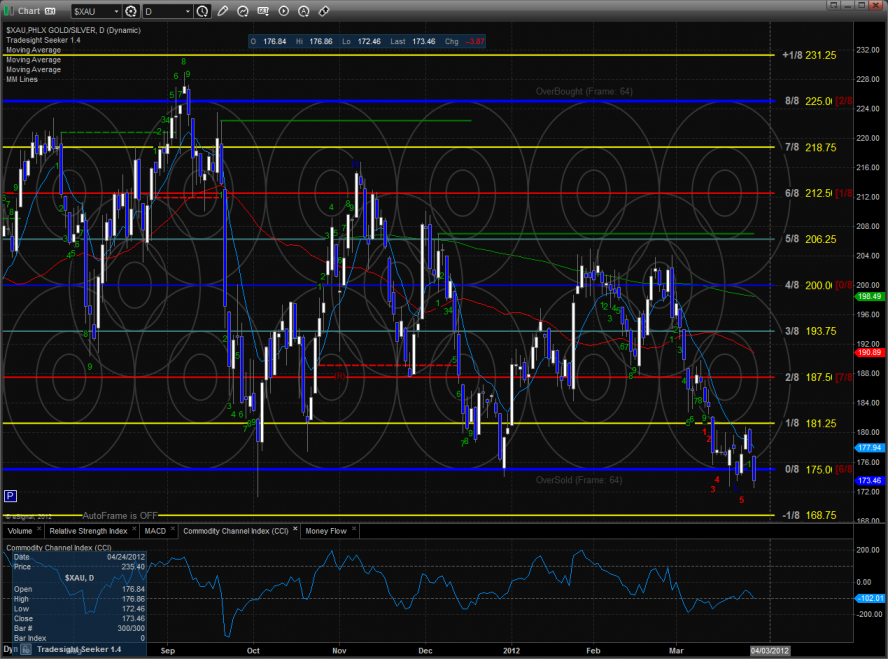 Oil:


Gold: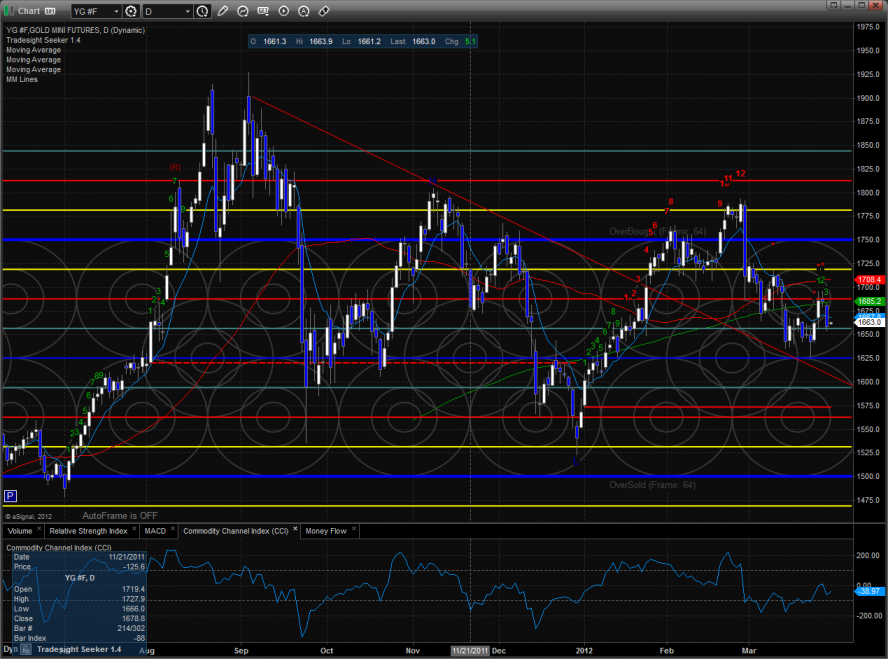 Silver: