The ES recouped a gap down and filled about two thirds of the gap. The gap is still open and will be important for the bulls to fill sooner rather than later. The overall pattern is now 8 days up and most likely will complete a 9 bar Seeker sell setup tomorrow. Take note that there are 600+ stocks that are 8 days up as well.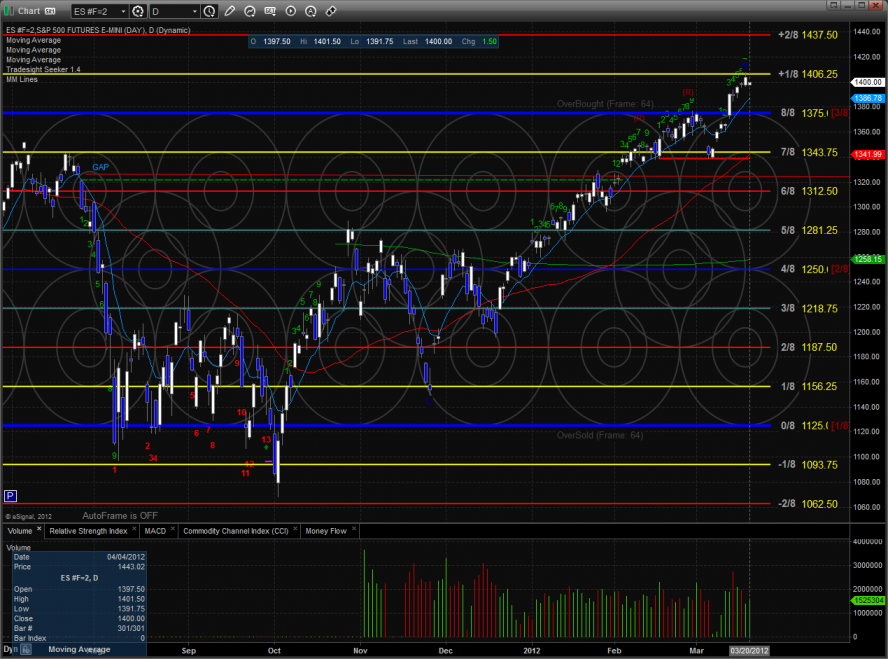 The NQ futures were much stronger than the ES. The NDX100 tracking futures closed up 26 on the day and made a new high on the move. Like the SP side, the NQ futures are 8 days up.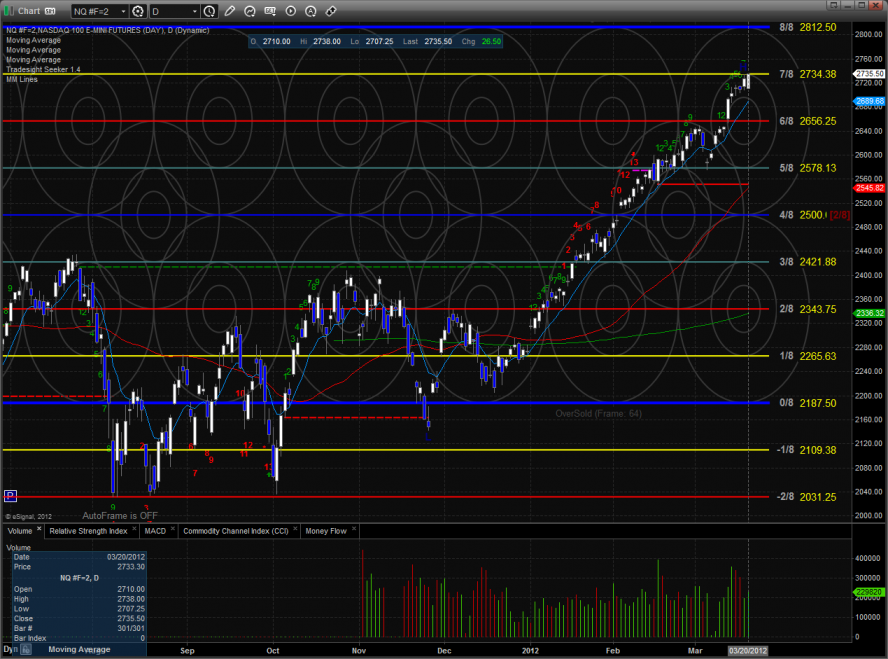 For the first time this year the 10-day Trin has recorded and overbought reading. The is a very notable development and finally loads the pattern with energy for a reversal.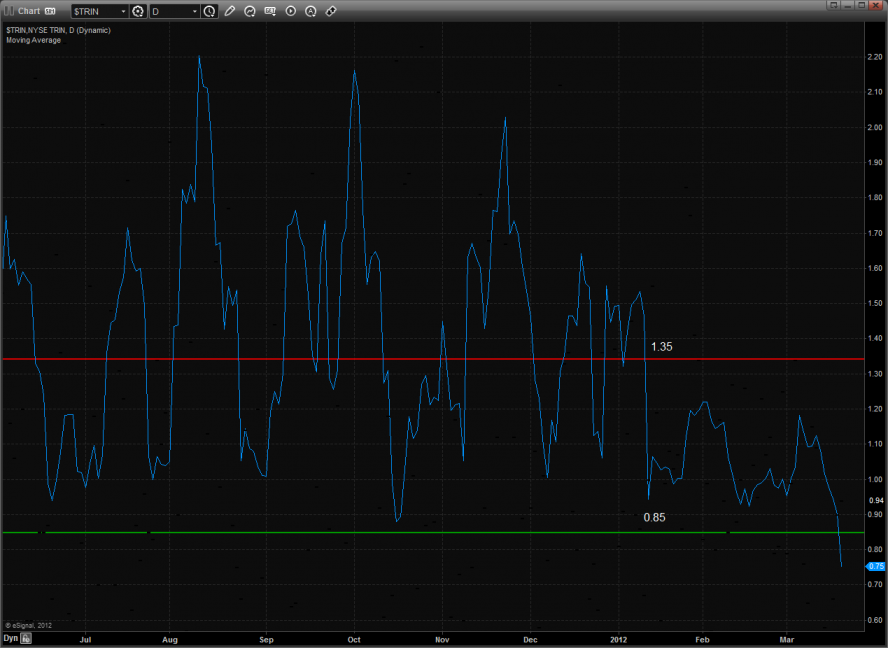 Multi sector daily chart: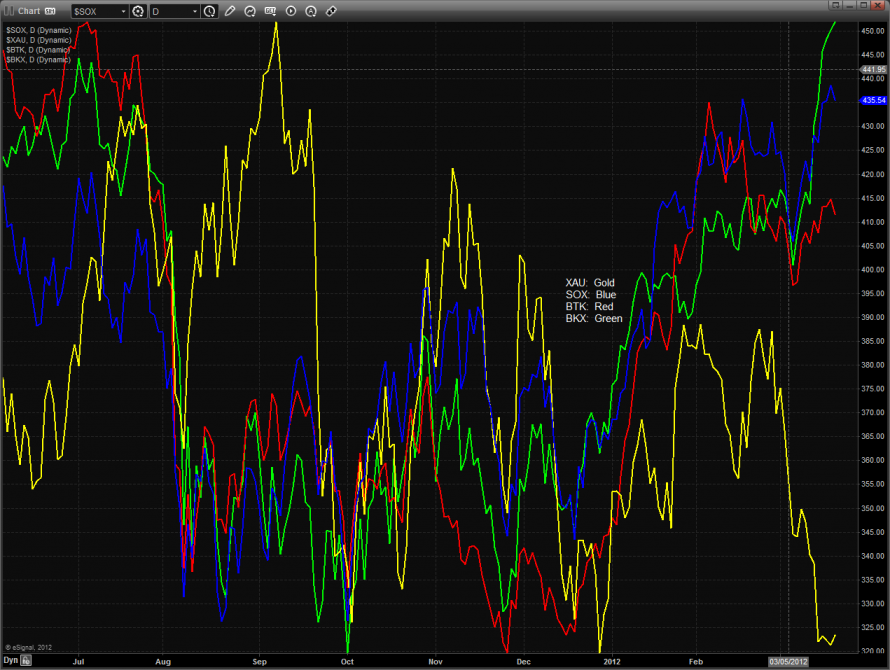 The NDX/SPX cross broke out to a new high which is a very positive development for the bulls. Keep in mind that this is in direct conflict with the reversal warning that the 10-day Trin is flashing.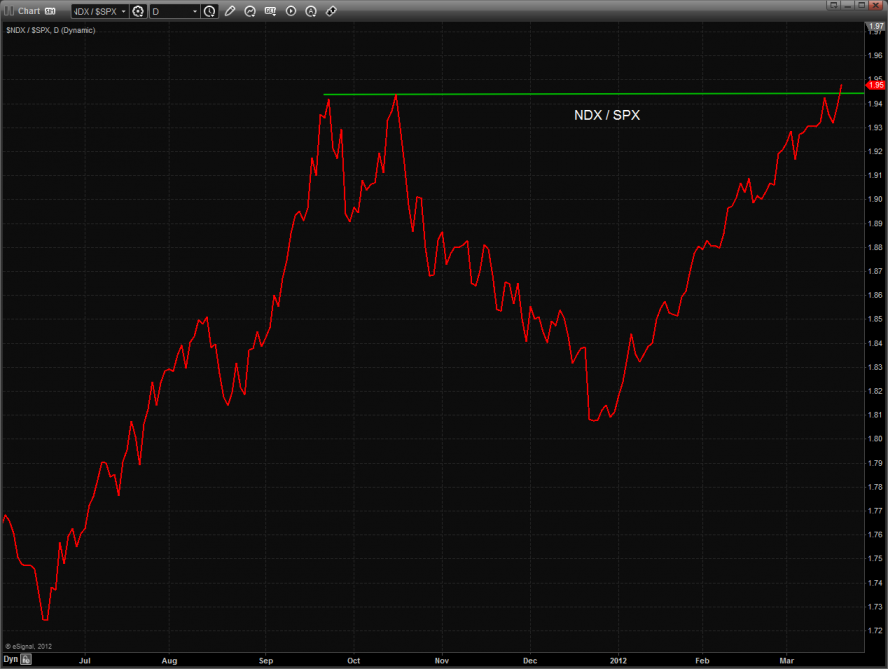 The XAU was one of the strongest sectors on the day and may be looking for a tradable bottom.


The BKX was higher on the day but traded inside yesterday's range. The Seeker setup count is now 8 days up.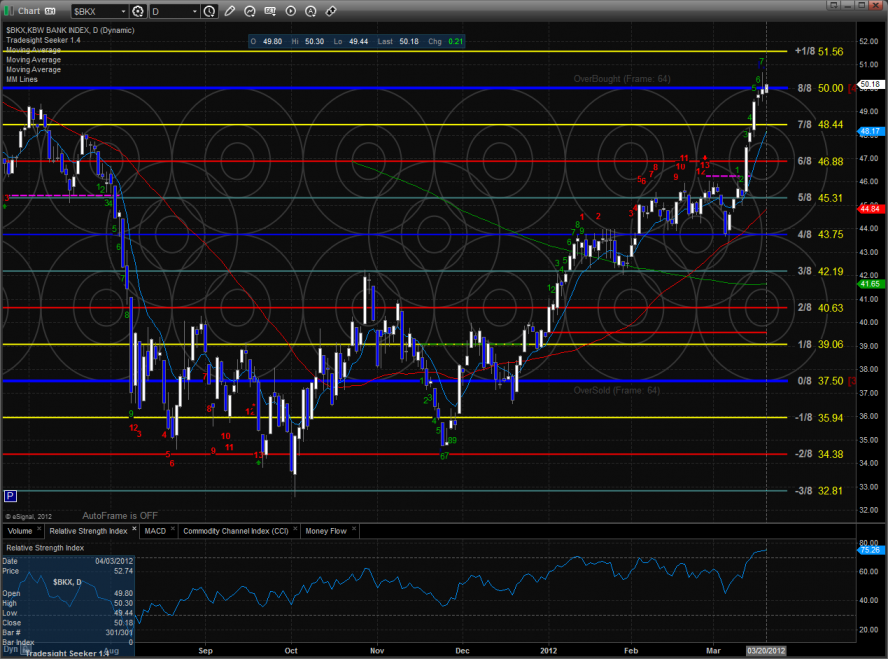 The SOX was notable weak, diverging from the strength in the NDX.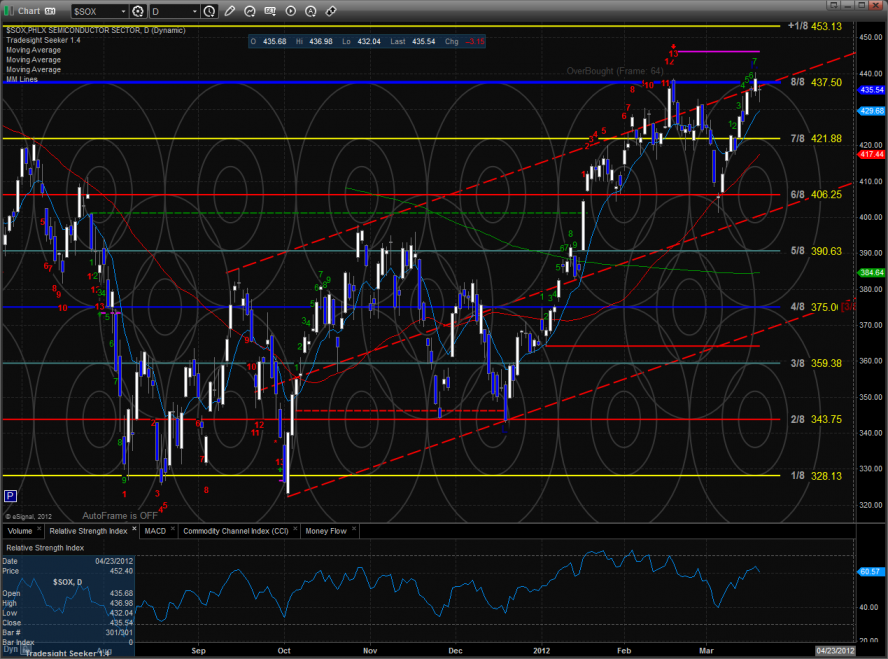 The BTK is still waiting for a resolution to see if this is a bounce wave or if it is ready to move to new highs. The Seeker that has a 9-13-9 in place strongly suggests that price will see the 200dma before new highs.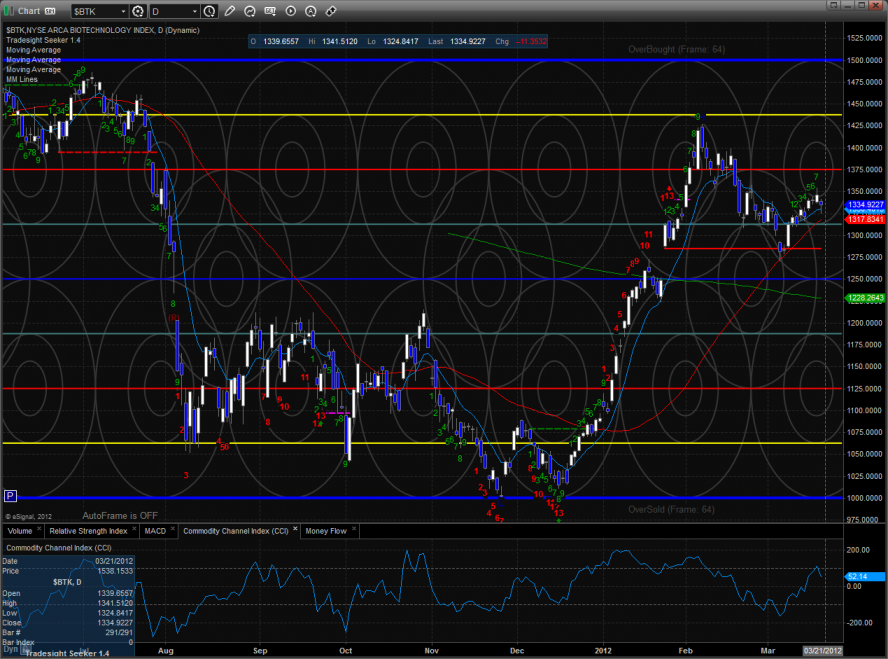 The OSX was the last laggard on the day and continues to struggle. The Seeker is in the qualification stage of the countdown waiting for the ultimate exhaustion signal to print.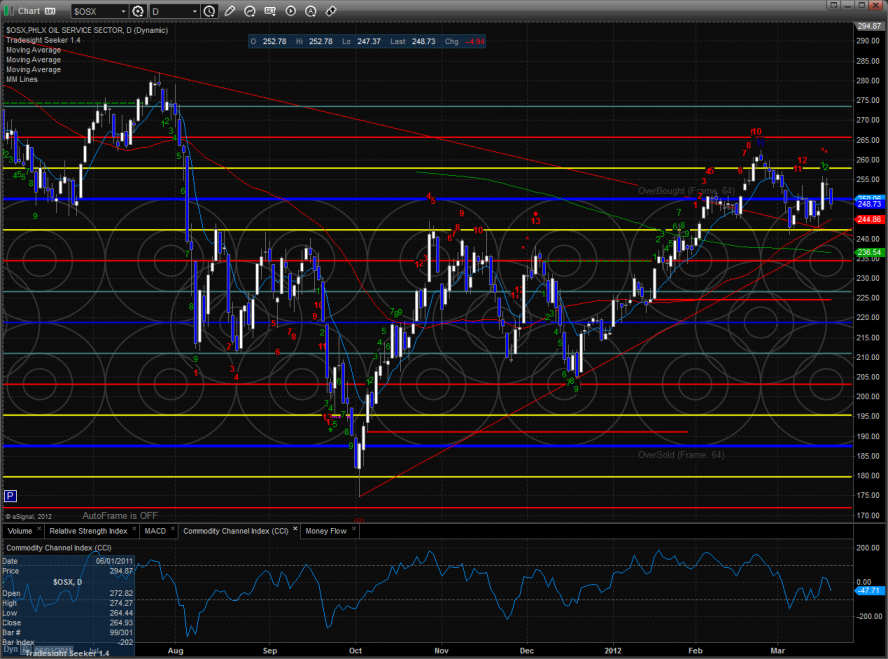 Oil: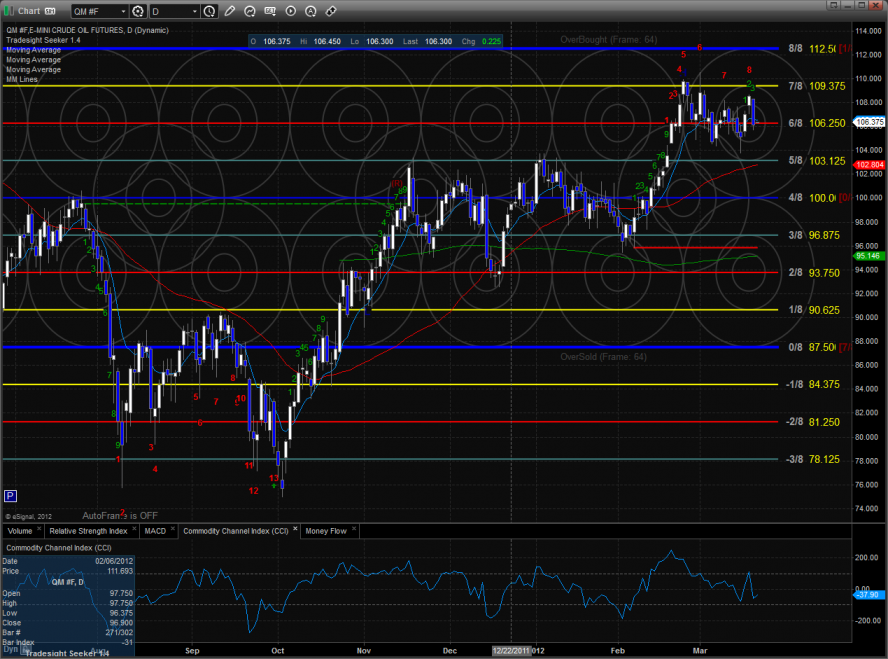 Gold: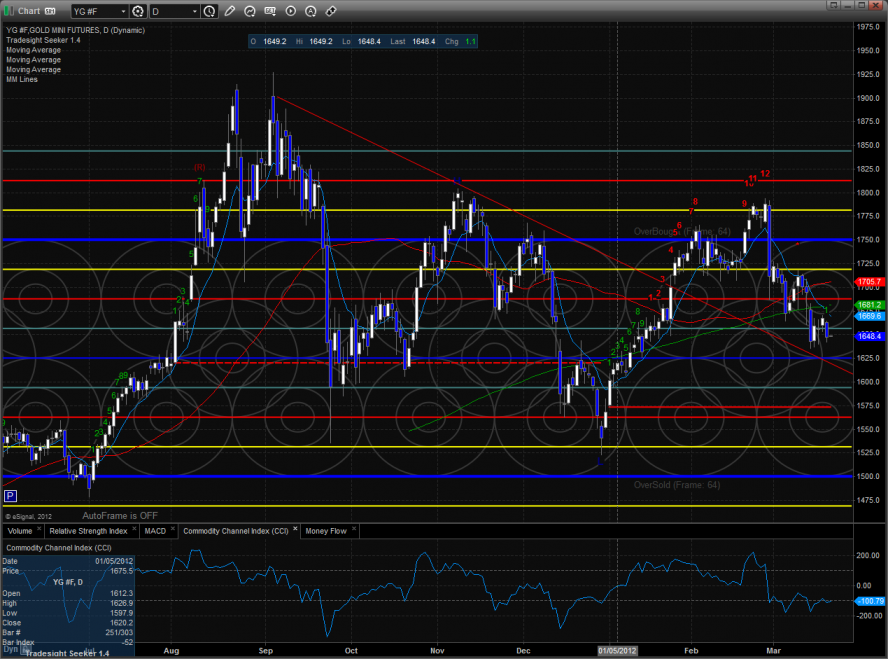 Silver: