The ES closed the day unchanged which is actually notable for a couple of reasons. Internally there was a classic tug-of-war that wasn't really visible by just looking at how the major averages closed. The advance/declines were sloppy closing -438 net issues, the economically sensitive OSX and SOX was much weaker than the broad market and then the VIX was bucking the negative internals. The VIX, which trades opposite of the averages, where you typically see higher ES prices and lower VIX values or vise versa, was very weak all day. So the weakness in the VIX usually sets the table for higher ES prices but the A/D numbers were sloppy and the leading OSX and SOX sectors were very weak and in conflict with the lower (read bullish) VIX. Markets that are trending with good internal support tend to keep trending but markets that are have been trending and show conflict rather than harmony are prone to reversals. Is one day of internal conflict a trend killer? Of course not but if the internal conflicts persist or worse if other divergences are seen be ready for a real change in trend.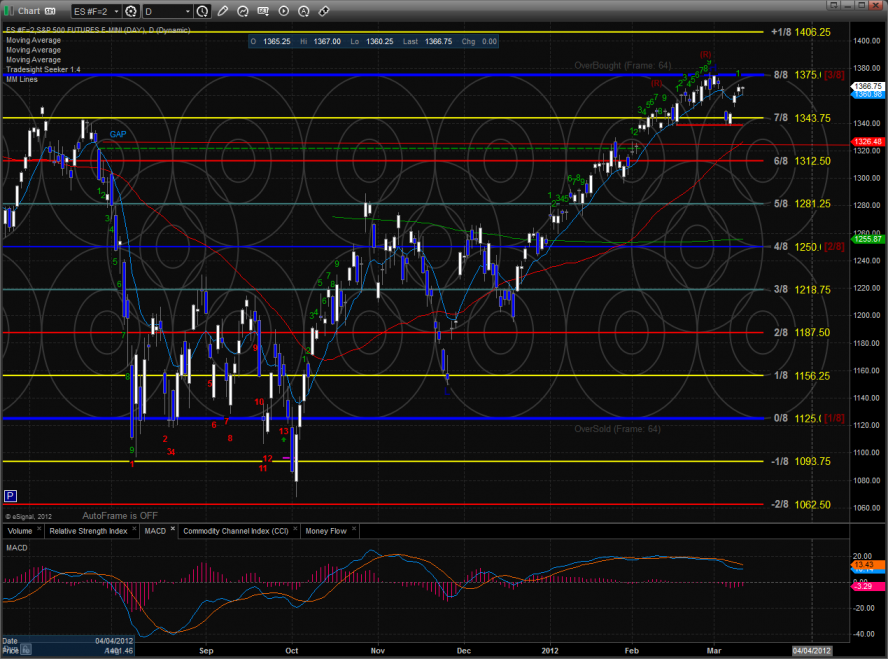 The NQ futures are at a very key area. The settled higher on the day by 3 handles but did not print a new high on the move. Any time price comes back up to retest a prior high it is important because very few high go untested and most trends require a period of pause or retracement. Last week price settled below the 10ema for the first time this year and the drop was recovered and is now right back to the old high which could be good or bad news. If price fails and begins to roll lower than last week's low is the CIT denominator.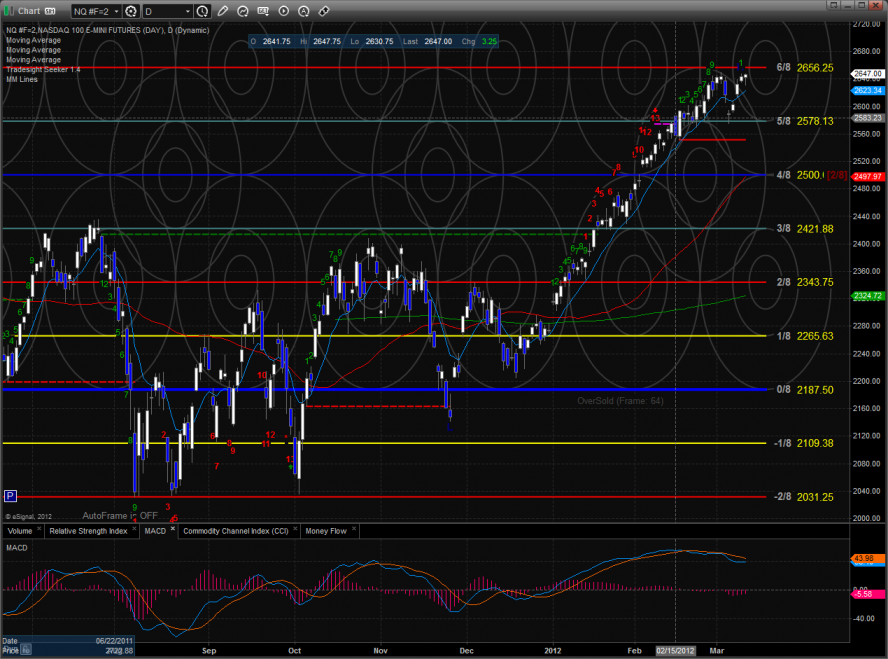 The 10-day Trin is still in the neutral area and has not yet produced an overbought reading.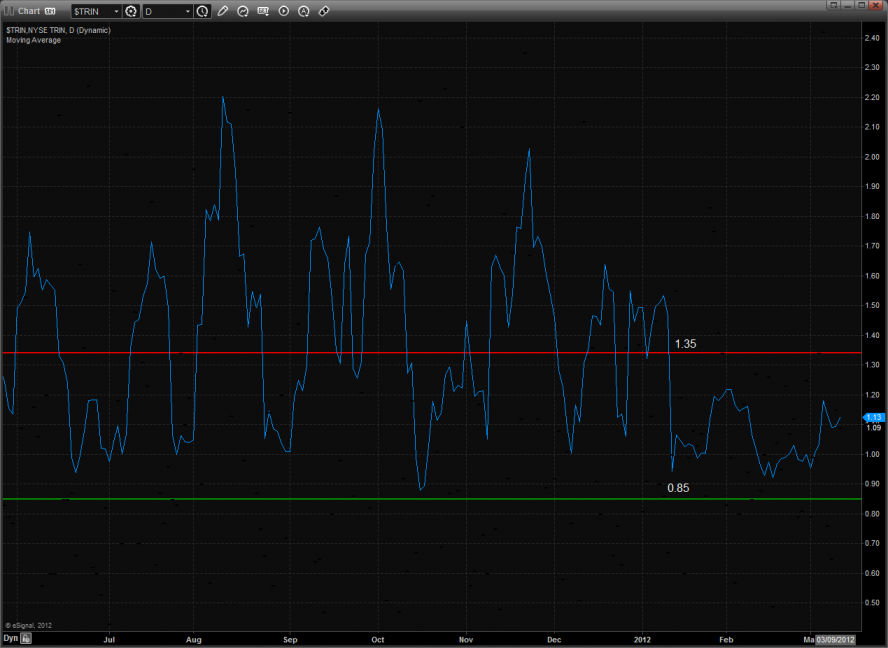 Multi sector daily chart: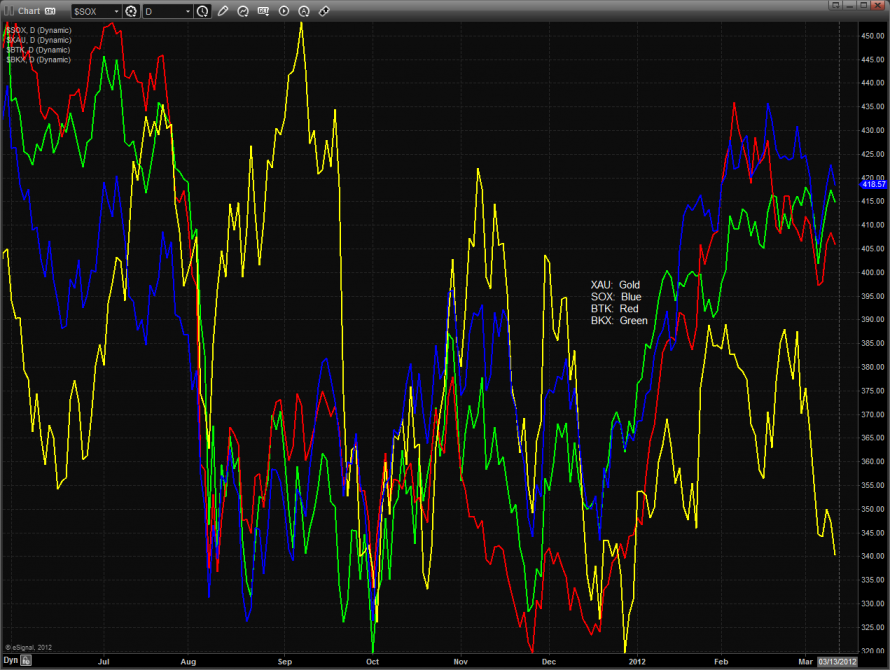 The SOX was weak on the day but didn't cross the break down level which would be a killer for the overall NQ.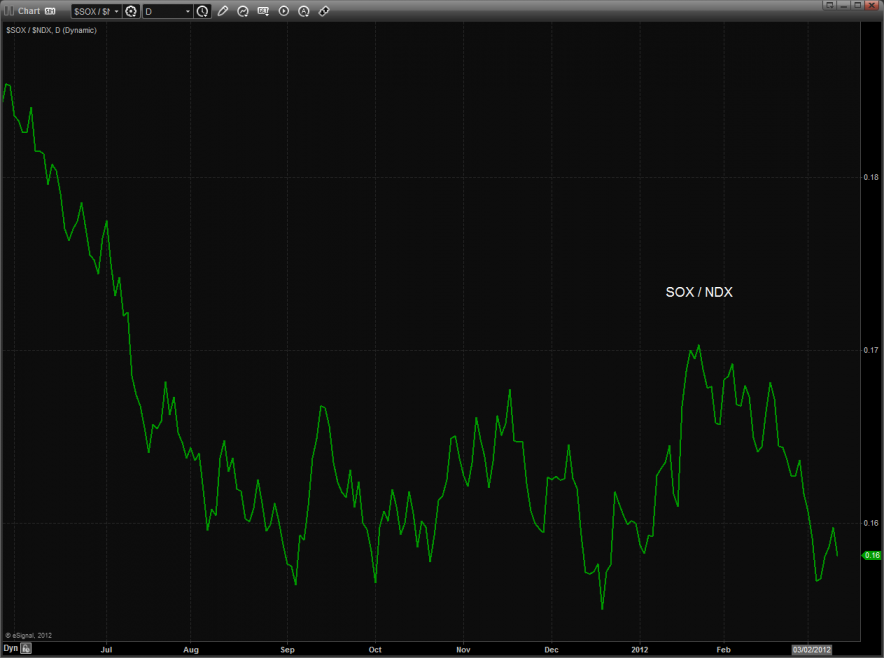 The OSX continues to bearishly lag crude futures.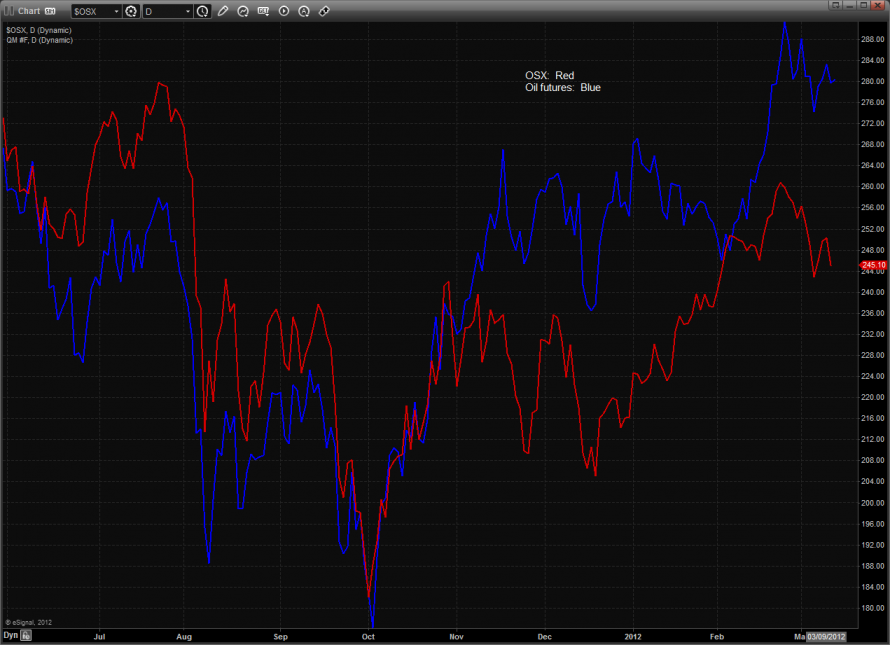 The BTK was the best performing major sector and was lower by 0.6%. Keep a close eye on the MACD which is close to breeching the zero level which will kick in downward momentum.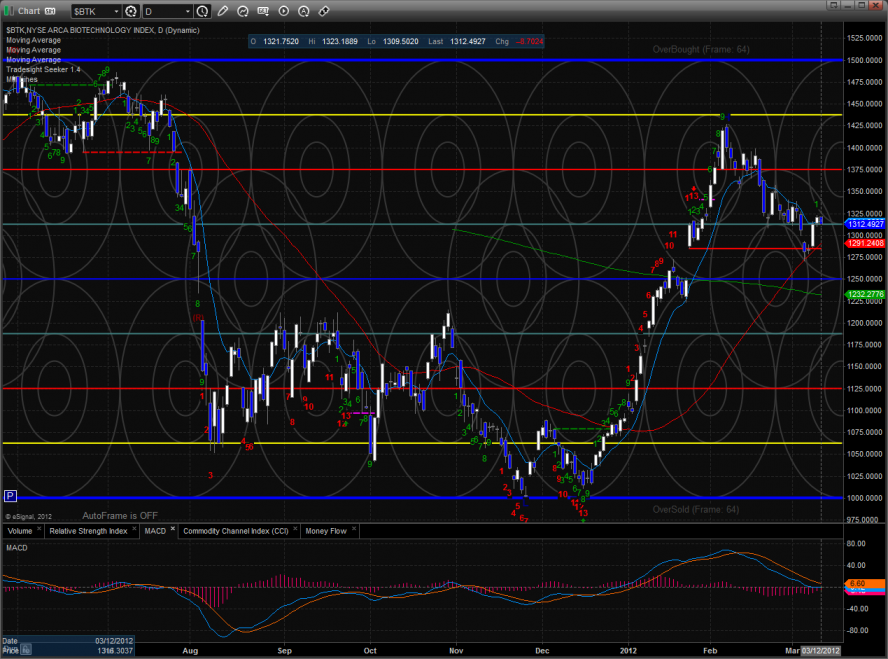 The BKX still has an active Seeker sell signal that hasn't released its energy yet.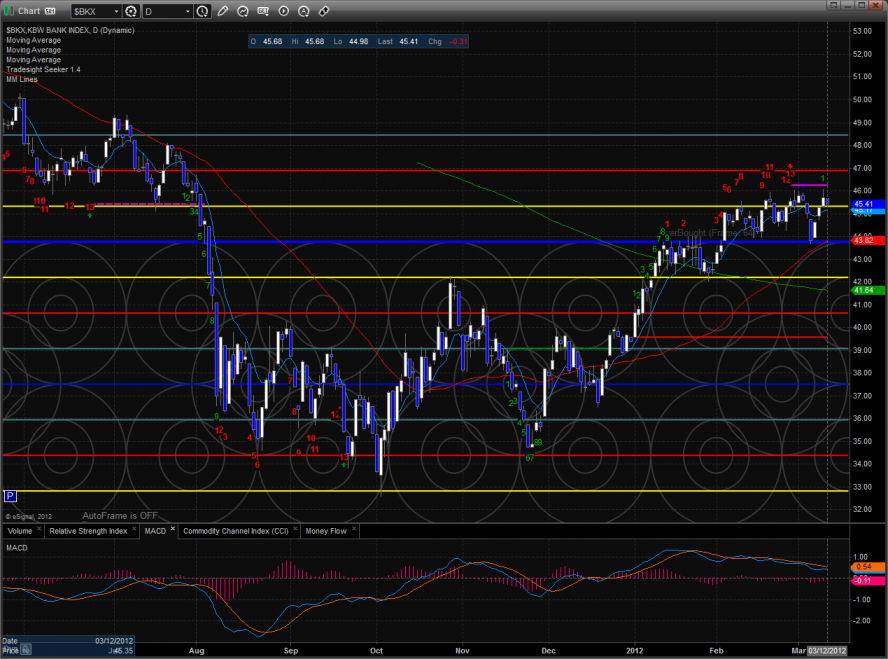 The SOX was contained within the prior day's range and still has an active sell signal.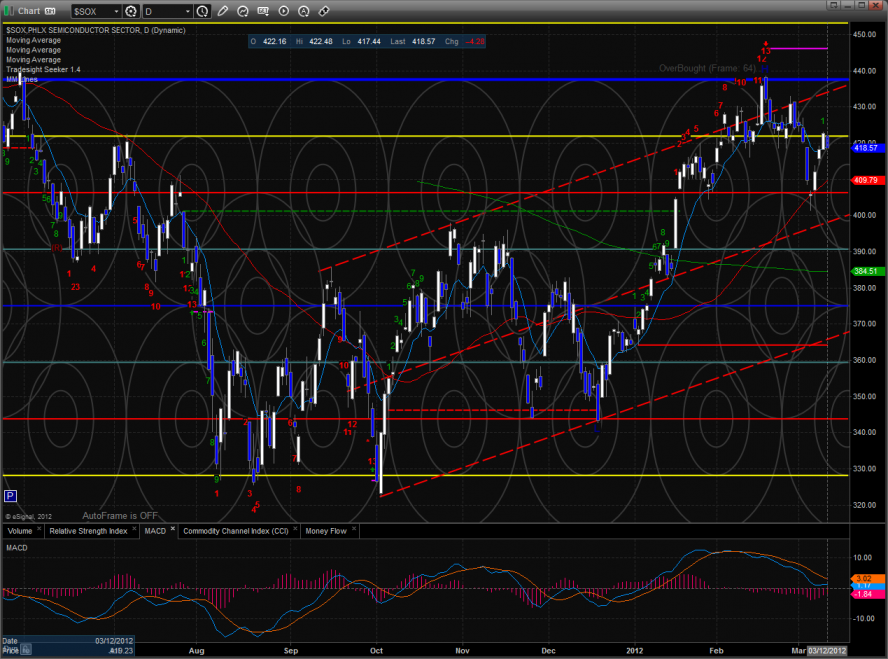 The XAU is now 9 days down which puts it on deck for a bounce.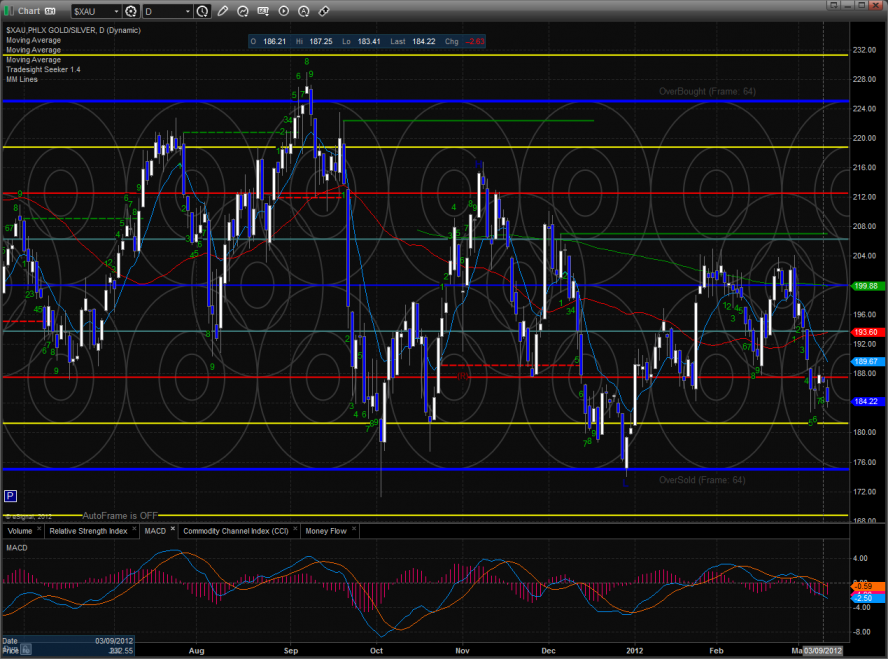 The OSX was the last laggard on the day down a full 2%. Note that the Seeker is 12 days up and only one strong day away from a sell signal.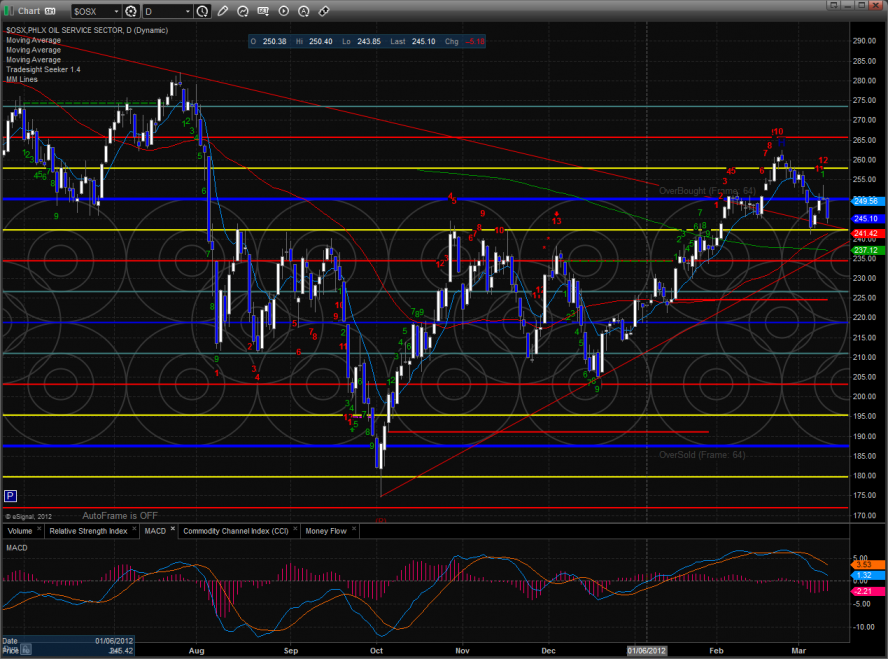 Oil: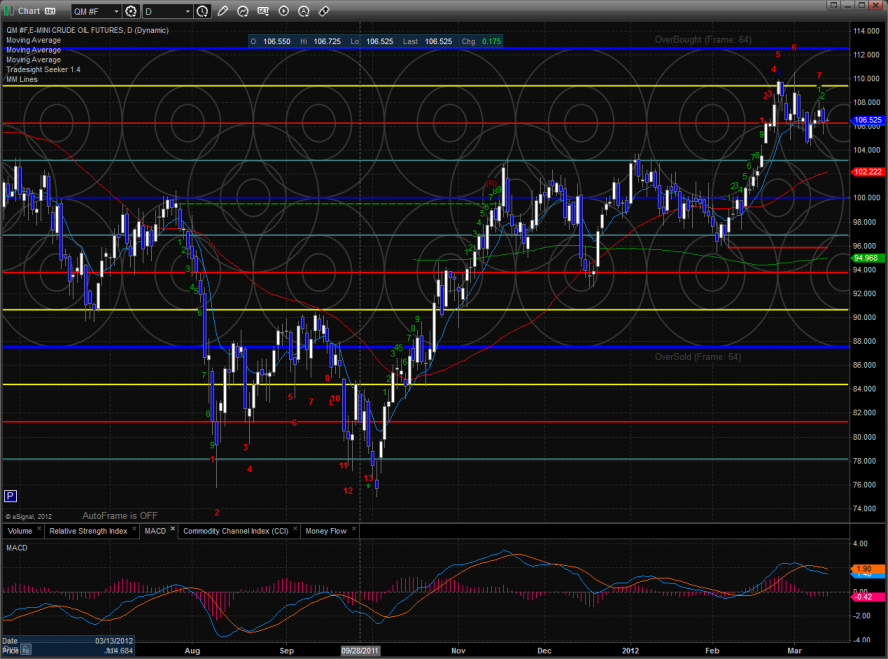 Gold: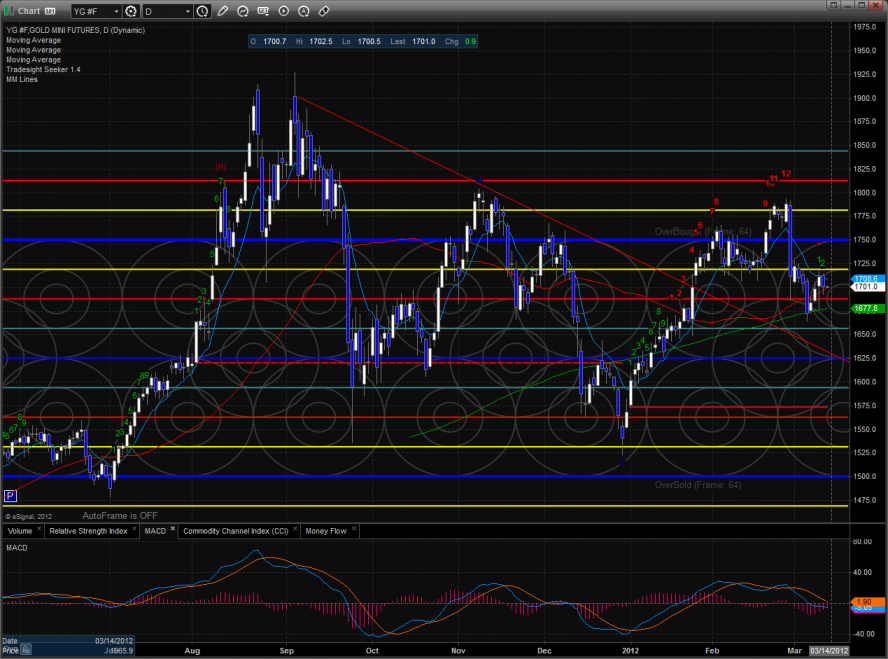 Silver: