Here's the US Dollar Index with market directional lines where the midpoint and opening level ended up being about the same, and we closed right above that level: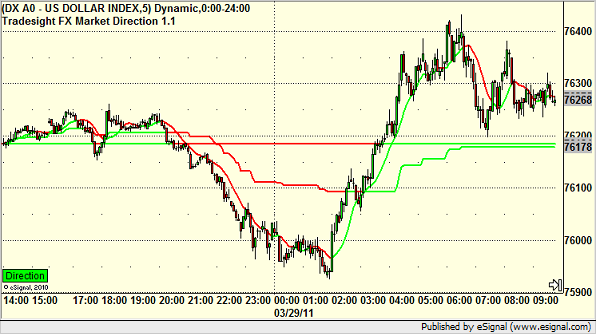 No new progress again. See GBPUSD for trade results.
New calls tonight and chat. All of the markets feel extremely slow this week.
GBPUSD:
One leg of the long triggered at A and stopped (the other two legs did not under our rules). Short triggered at B, reached down to within a couple of pips of the first target at C, and stopped at D: