The SP lost 8 handles, closing on the low of the day. A couple of important developments should be noted. The breakaway gap down was filled (well within one tick) and this will be crossed off the technical to do list by traders. Also, Monday's candle was an outside day down—price exceeded the prior high and reversed closing below the low of the prior candle. This will be an important development if price follows through to the downside. Use a close under the 10ema for confirmation.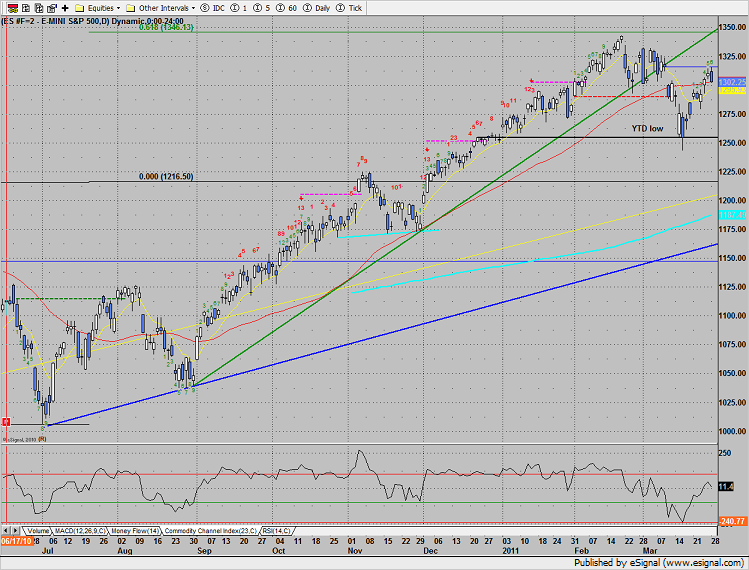 Naz showed relative weakness vs. the SP all session. This is seldom a bullish sign. Price never traded above the Friday high like the SP did which emphasizes this point. Keep in mind that this week is the end of the month and end of the quarter which means that volatility should be on the rise as the institutions bombard the market with their window dressing agendas.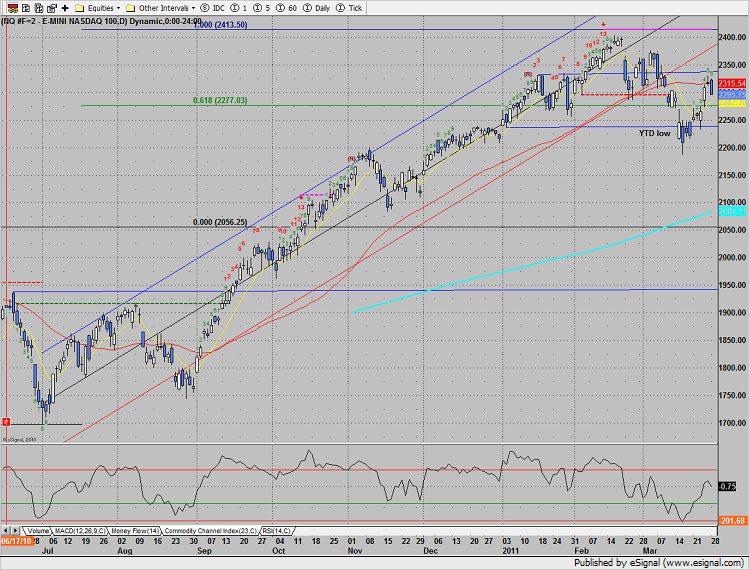 Multi sector daily chart: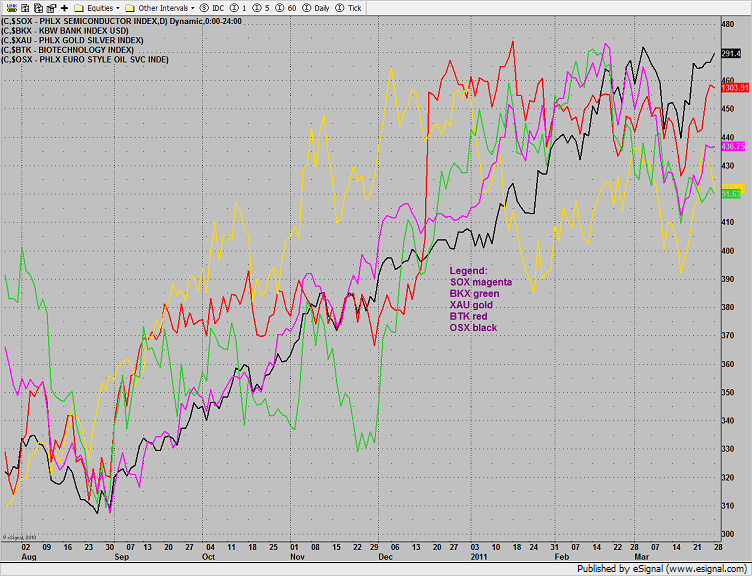 The 10-day Trin has yet to record a climatic over sold reading of 1.35+.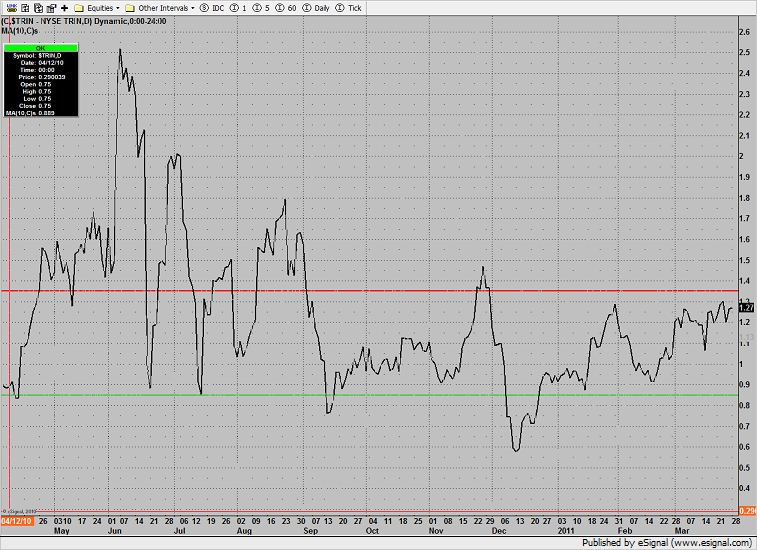 The OSX was top gun on the day, topping last week's high close. The Seeker exhaustion signal remains active.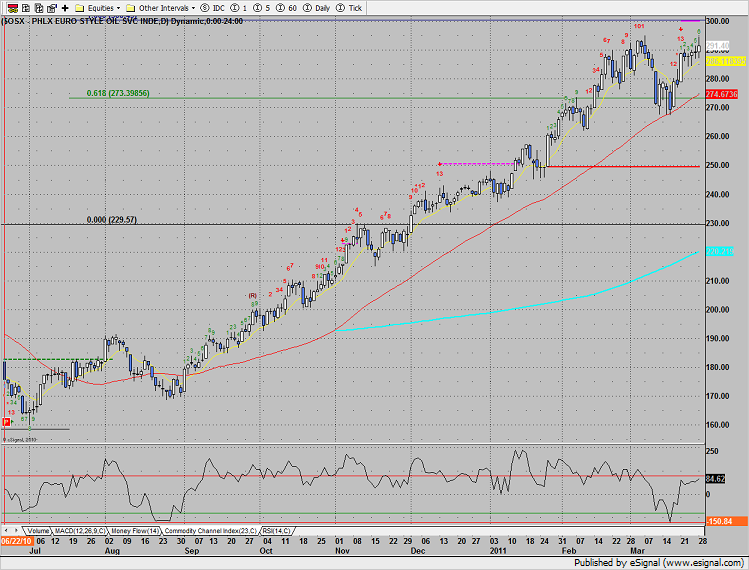 The SOX posted a narrow range day but was a technical positive because it outperformed the Naz.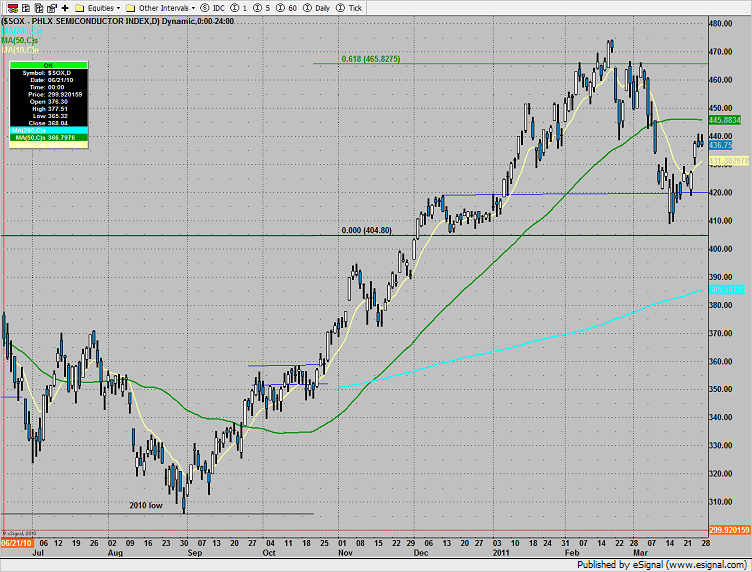 The BTK was relatively flat: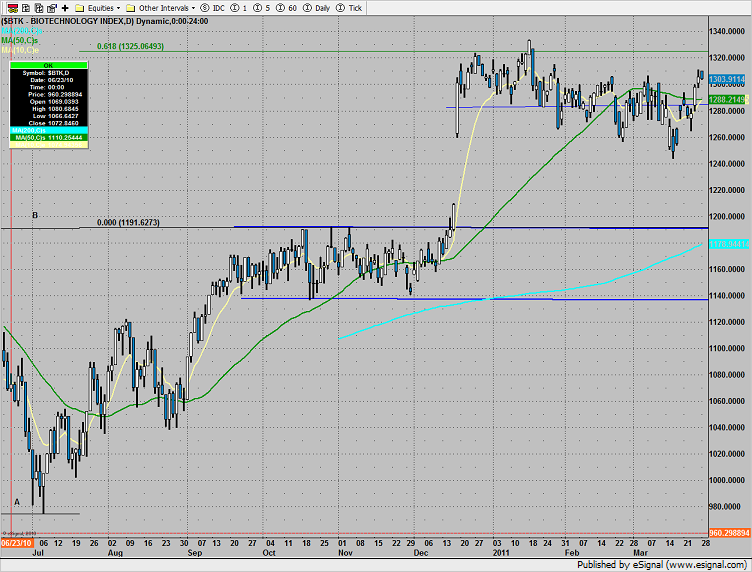 The BKX was able to hold above the low set Friday. Set an alarm for a break under 51.55 which would be a bearish break of the two day inside pattern.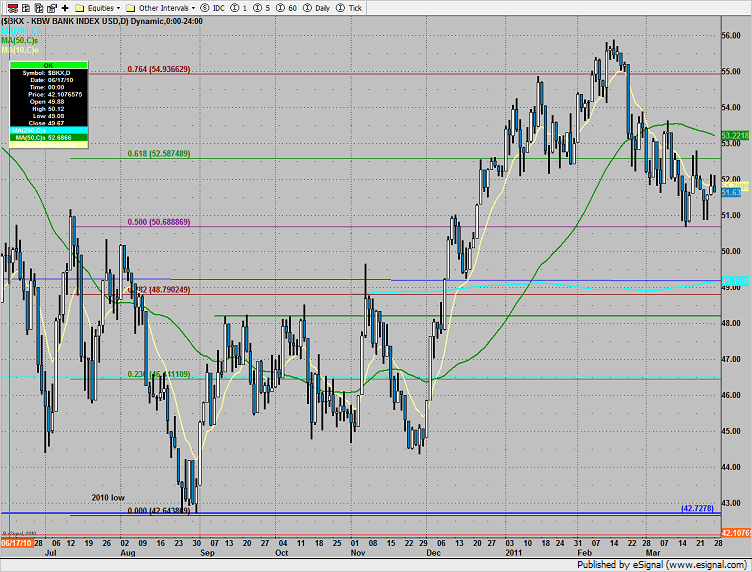 The XAU was the last laggard on the day losing 1.4%. The 10ema is key support right around 211.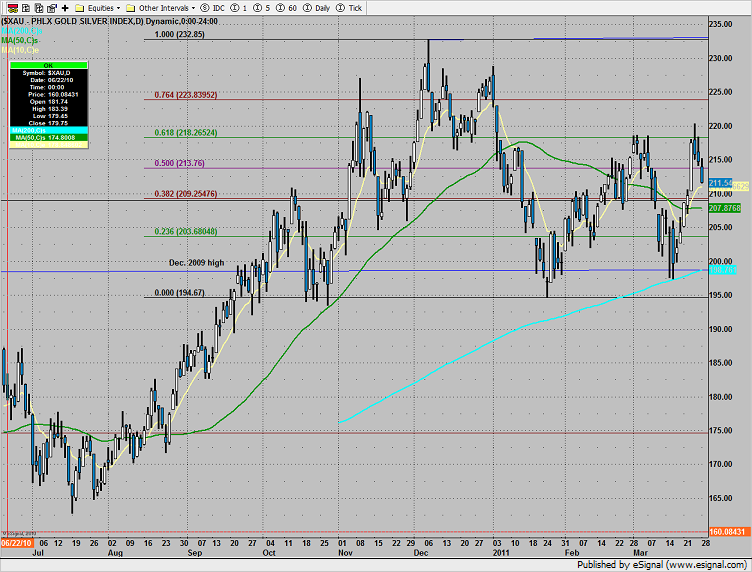 Oil was lower by $1.55 possibly setting up a near term double top.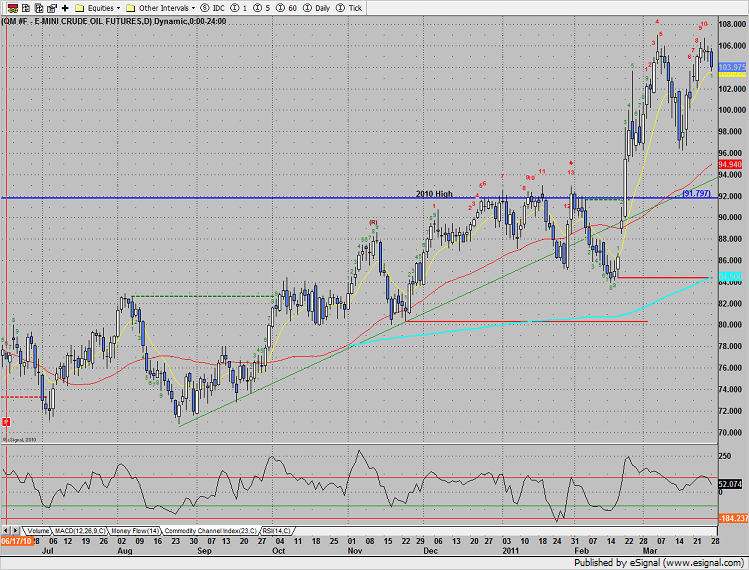 Gold was lower by 5 handles, note that the Seeker exhaustion signal is still in effect.