Not much of a session to start the week. We got a move very early and had to make the calls a little different than usual as we were above UBreak on EURUSD and GBPUSD from the start almost. See EURUSD below.
Here's the US Dollar Index intraday with our market directional lines: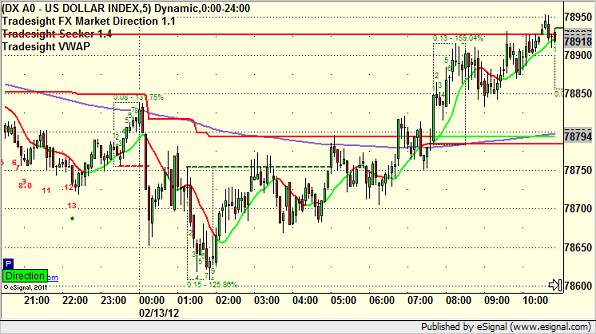 New calls and Chat tonight.
EURUSD:
Triggered long at A and stopped. Triggered short at B, didn't do anything, closed at C right at entry price for no net: