Another dull night but this one without consequences to us as we started a 2-day Fed meeting. The announcement is tomorrow, so I will be half size overnight tonight.
Here's the US Dollar Index intraday with our market directional lines: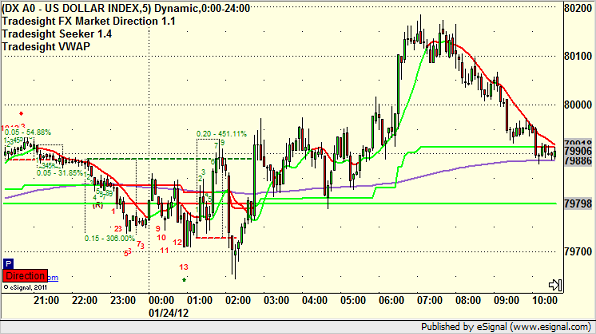 See EURUSD below for trade trigger.
New calls and Chat tonight.
EURUSD:
Finally triggered short at A but didn't go far, I gave up on it just over the entry at B late in the session and closed for a few pips loss: