After a decent week, not really anything great here. See EURUSD below.
As usual for the Sunday report, we'll look at the action from Thursday night/Friday, then look at the daily charts heading into the new week, then look at the US Dollar Index (nothing to see right now).
Here's the Index with market direction lines from Friday's session: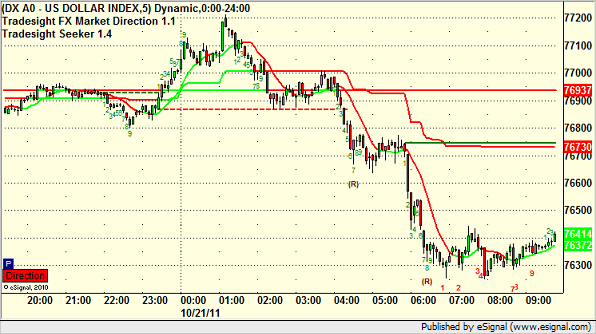 New calls and Chat Sunday.
EURUSD:
Triggered long at A and stopped at B ahead of European session. Triggered short at C and stopped overnight. Triggered long at D, hit first target at E, stopped under R1: