Here is a recap of the stock triggers from the Tradesight Stock Report and Real-Time Messenger for Tuesday, August 31, 2010. This includes all triggers.
Off of the report, SPRD worked nice: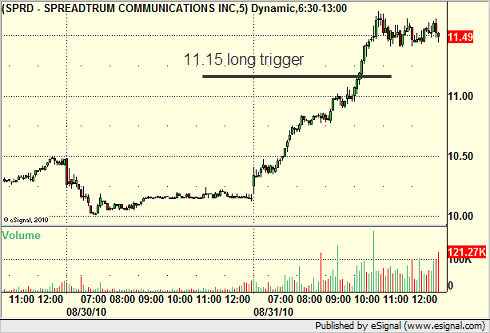 SNDK short worked: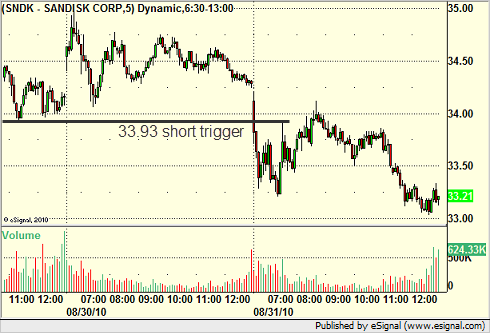 ASIA worked but triggered right out of the gate: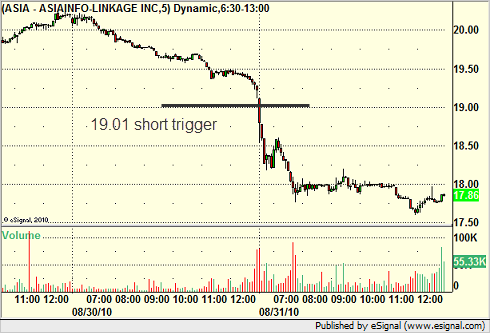 CSTR went enough for a partial: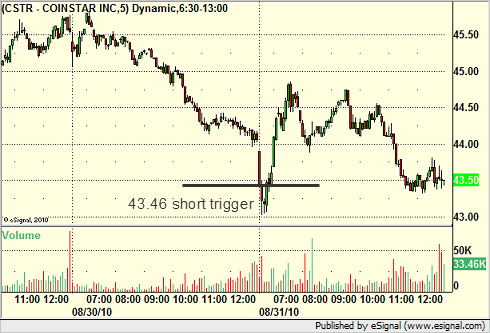 In the Messenger, GS gave me a small winner, but finally gave up on it: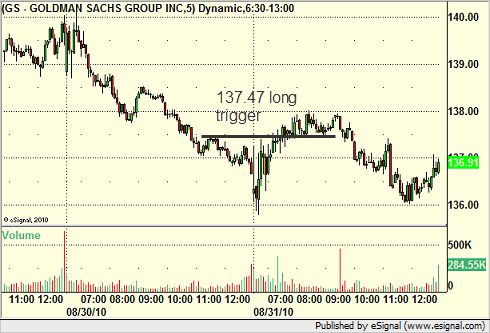 COST went enough for a partial, that's it: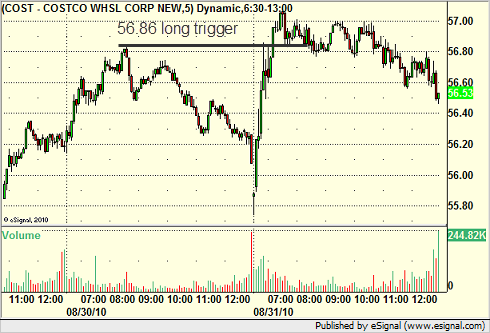 Mark's BRCM worked: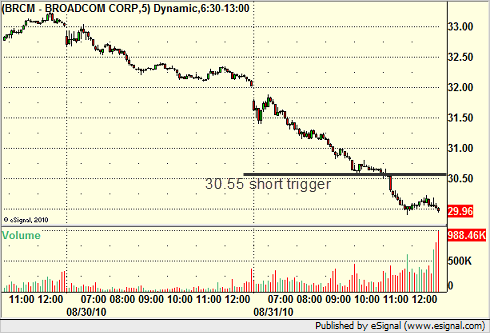 Rich's V worked: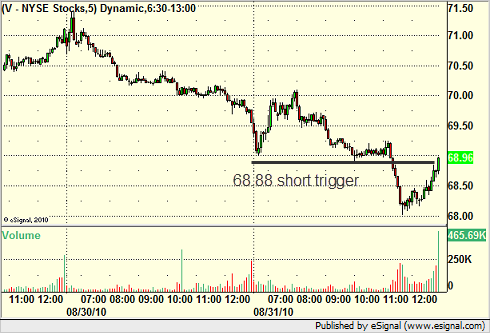 GOOG didn't work: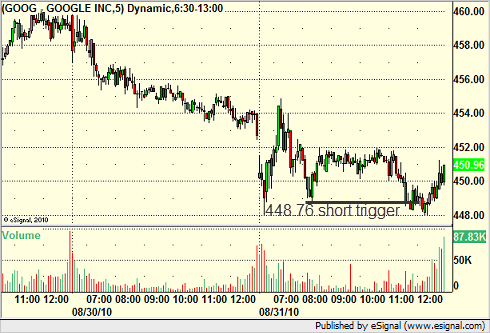 Overall, a very nice day to close out August.