Good news, bad news. The SP posted a measuring day to consolidate the extreme move on Monday without immediately following through on the downside which is good news. The futures closed up 5.50 on the day, using the April highs as support. The April highs will be THE level to watch. The bad news is that if the bulls cannot hold this level, the extremely overbought Trin will begin a selling episode. See below.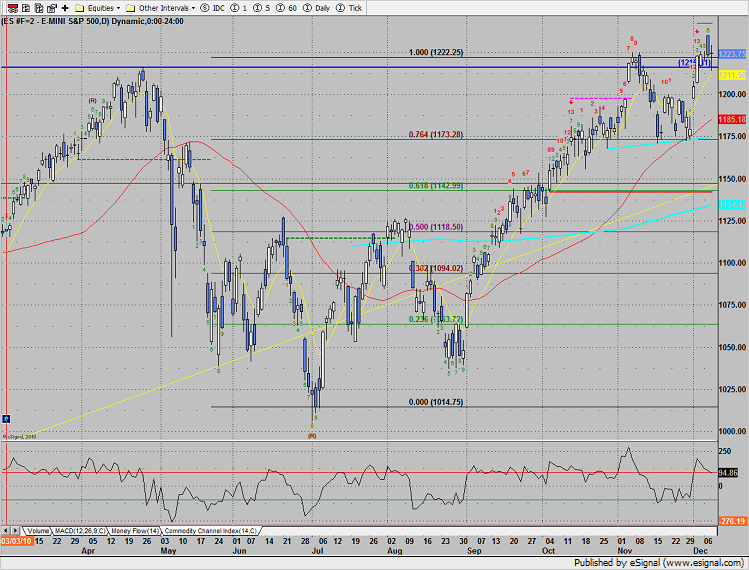 Naz was higher by 10 handles and was unable to successfully challenge the upper half of Tuesday's candle.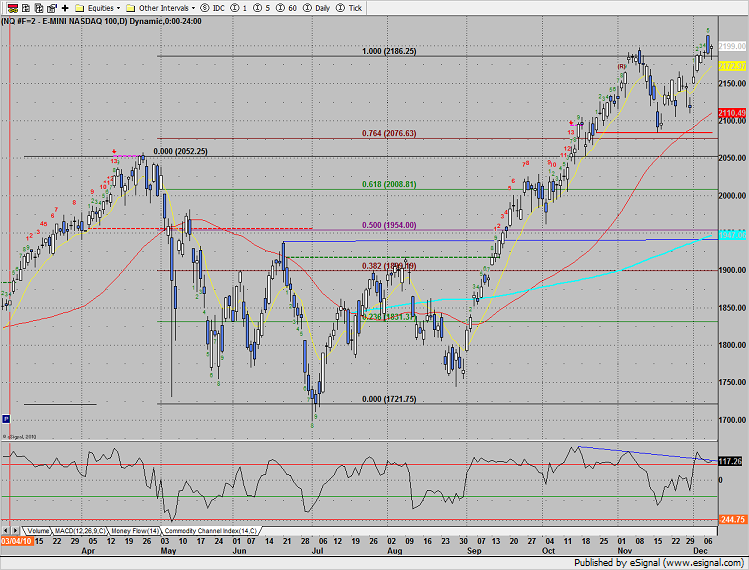 Wednesday, the NYSE Trin closed at 0.40 which is very low and doesn't mean much by itself. However, the 10 day average of the NYSE Trin gave a reading of 0.74 which is well below the overbought threshold of 0.85. This implies that the tank of energy and momentum is exhausted. Note that this is the lowest reading of the 10 day average for all of 2010.


This is a look at the SP500 Cash for structured settlements index (black) with the 10 day Trin (blue) which shows how they are negatively correlated.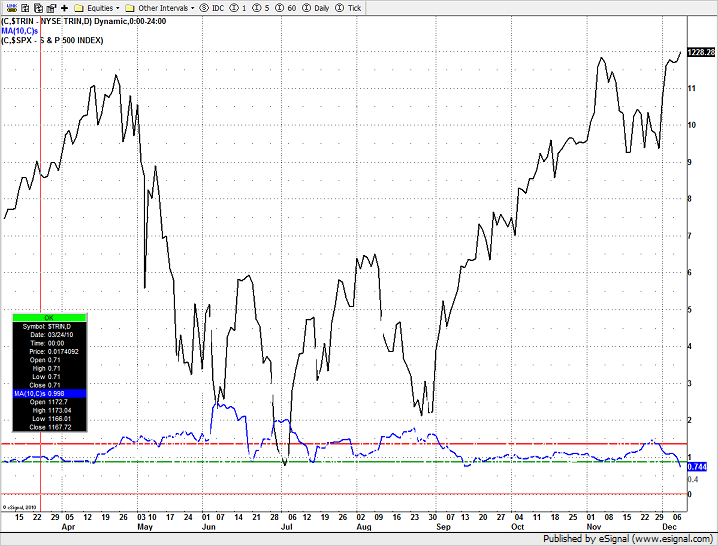 Multi sector daily chart: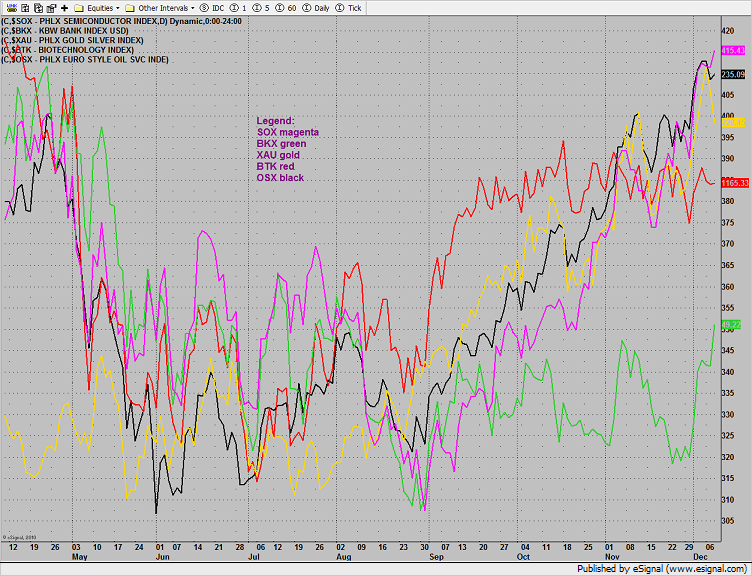 The BKX was top gun, making both a new high close on the move and also the first close over the 200dma since early August.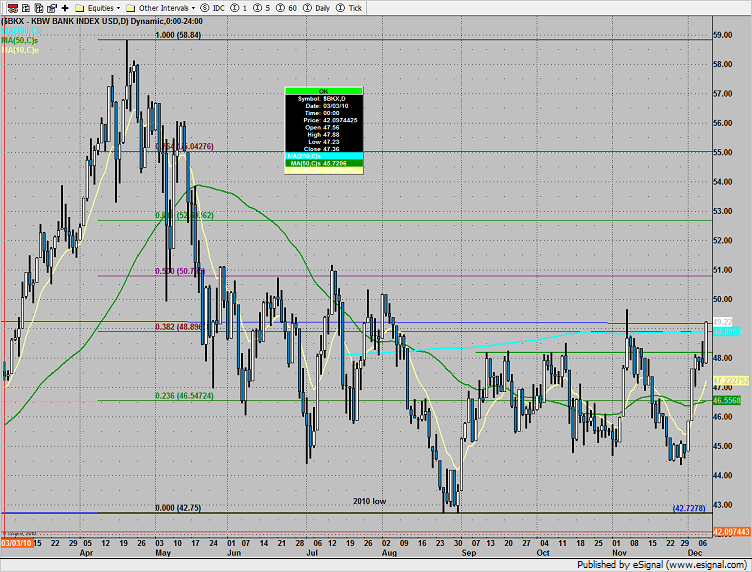 The SOX was strong, recording a new high close. This chart sill looks bullish for now.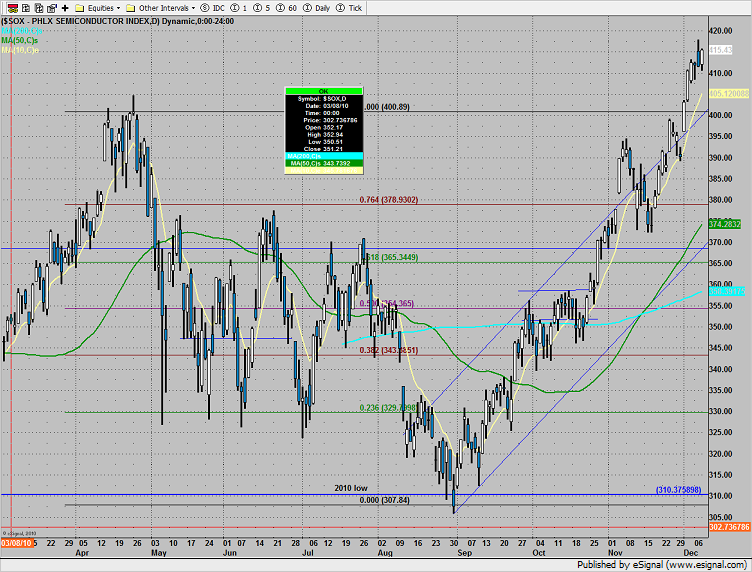 The OSX posted an inside day. If Tuesday's low is violated on a closing basis the broad market will likely develop downside momentum.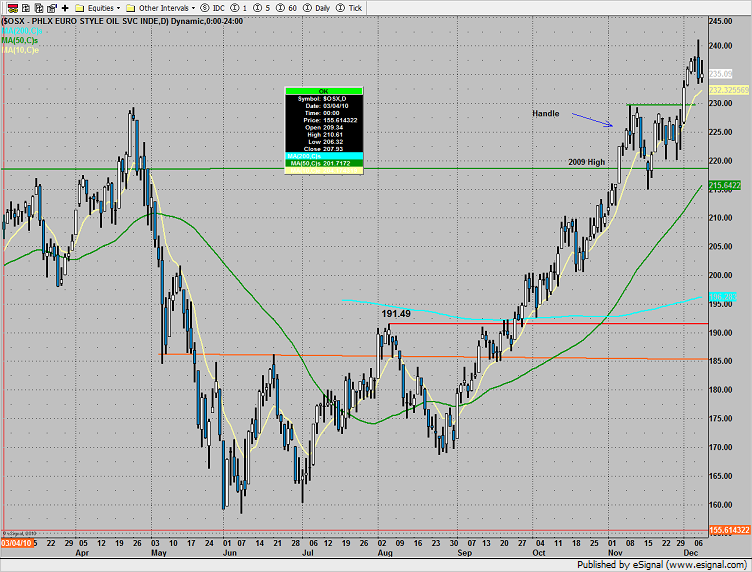 BTK, still trapped, bah humbug.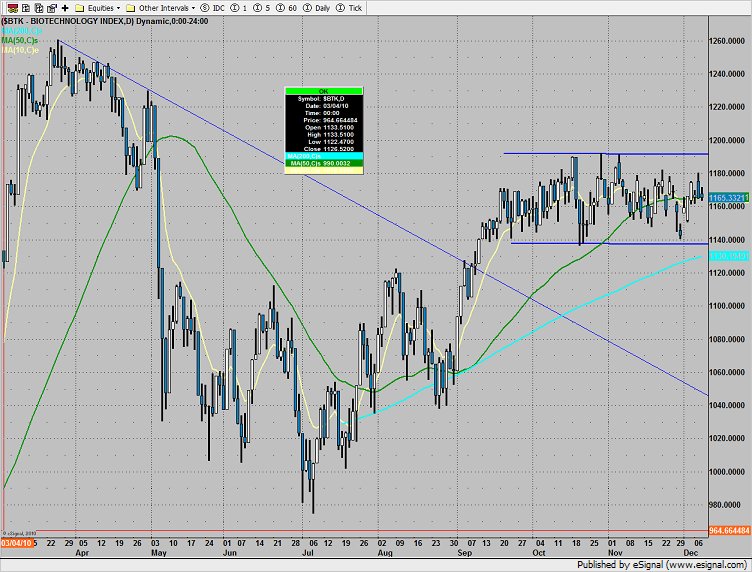 The XAL is very close to registering a qualified lower high. Set an alarm for a break under 47. Some of the component stocks like JBLU may be rolling over.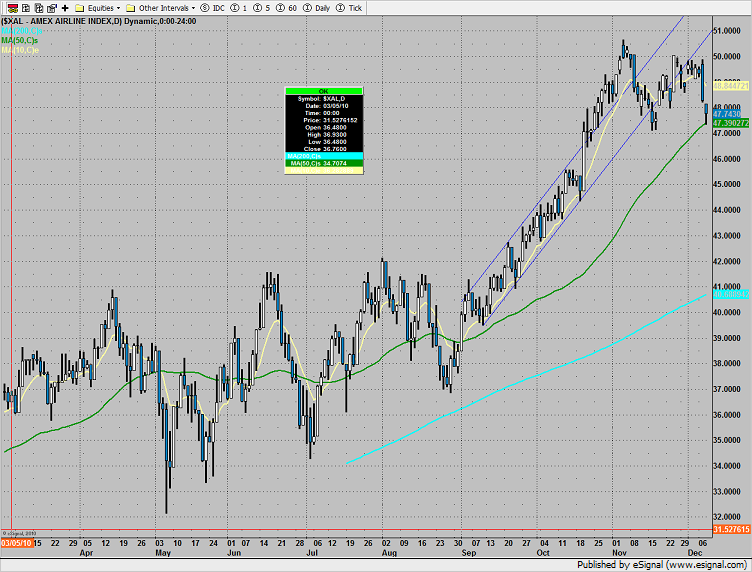 The XAU got thumped and will turn short-term negative on a close under the 10ema.
X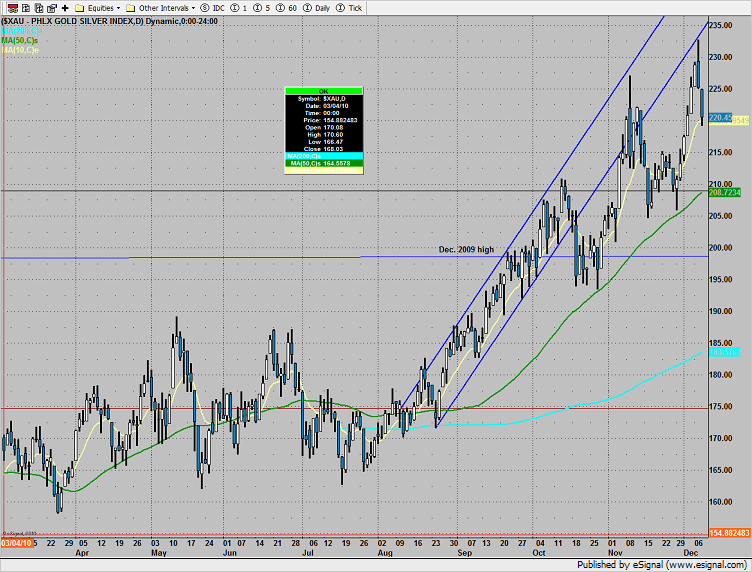 Gold got hit hard, key support at 1375. The 13 SEEKER exhaustion signal is still active.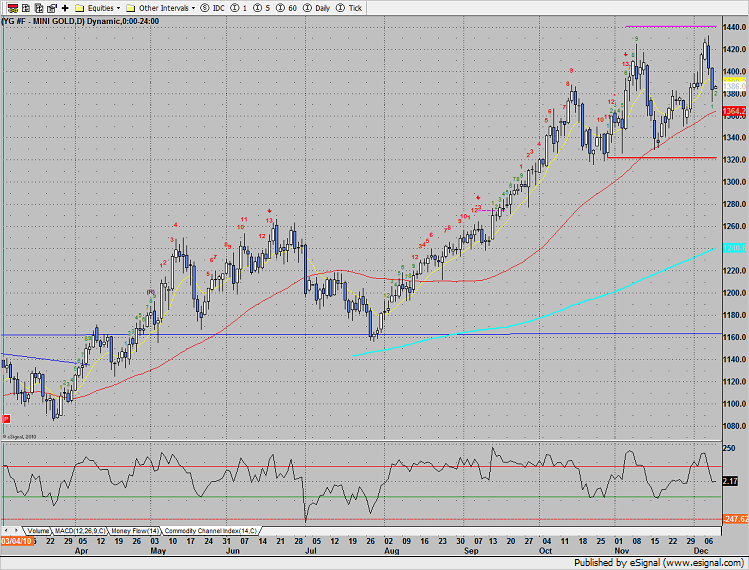 Oil remains above the April high. $87 is the line in the sand for the bulls.