For the third time in six trading sessions, neither of our trades triggered, which is fine when the EURUSD is stuck in a 40 pip range for 24 hours. This was probably made worse by the UK Holiday.
Here's a look at the US Dollar Index intraday with our market directional lines: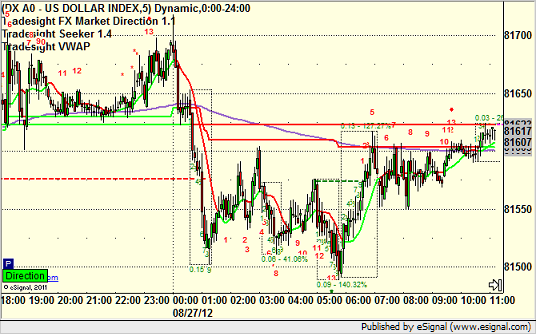 New calls and Chat tonight after 5 pm EST when the new levels come out after global rollover.