60 pips of range on the EURUSD, so neither of our trade calls triggered for the entire session. We will definitely be sticking with half size through the end of August with ranges like this, as we do most Augusts.
Here's a look at the US Dollar Index intraday with our market directional lines: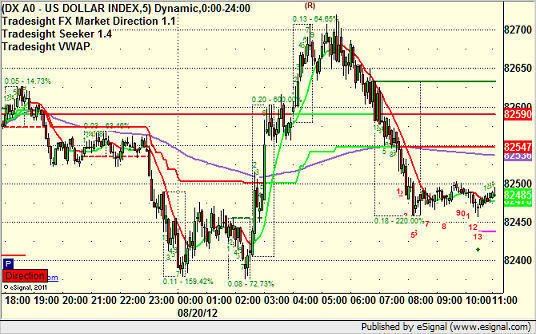 New calls and Chat tonight after 5 pm EST when the new levels come out after global rollover.
No trades triggered so no individual pairs to show.