Almost no range, no action, and no attention paid to technical levels on a drifting session. This one was of the narrowest and yet most meandering session I can recall in Forex. Watching it was painful. AUDUSD short triggered and stopped. EURUSD stopped second half of the prior day's trade in the morning for 75 pips or so.
As usual on the Sunday report, we will look at the action from Thursday night/Friday, then look at the daily charts with the Seeker and Comber tools separately heading into the new week, and then glance at the US Dollar Index.
New calls resume Sunday evening. Remember that the FOLLOWING week is awkward because of the Fourth of July Holiday here in the US on Wednesday.
Here's a look at the US Dollar Index intraday with our market directional lines: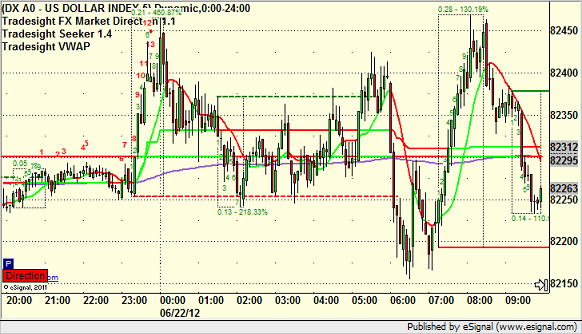 EURUSD:
Stopped out of the second half of the prior day's short at A for 75 pips: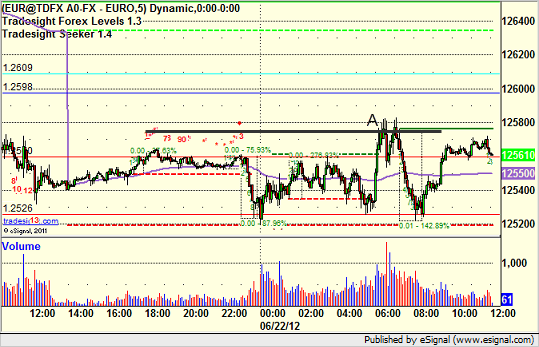 AUDUSD:
Triggered short at A and stopped: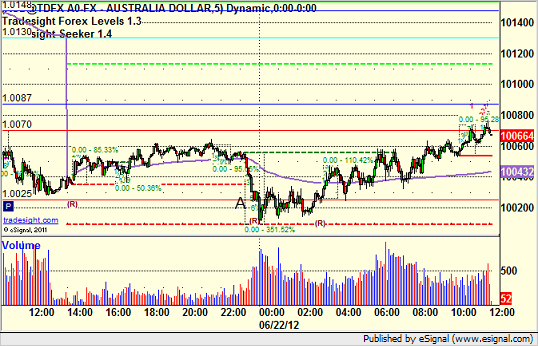 The rest of the report, including the preview for next week, is available for subscribers and trial users only.