Third day with no trades as the EURUSD amazingly (despite the looming vote in Greece) sat still. Definitely flat for the vote.
Here's a look at the US Dollar Index intraday with our market directional lines: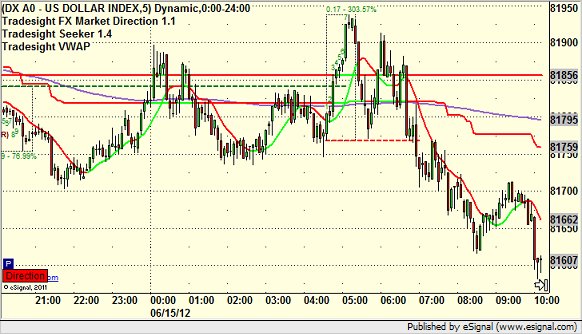 As usual on the Sunday report, we will look at the action from Thursday night/Friday, then look at the daily charts with the Seeker and Comber separately heading into the new week, and then look at the US Dollar Index. There's nothing in the daily charts new to see, so I have no comments in that section this weekend.
New calls Sunday, but expect a gap, so we might hold off the calls until later than usual.
EURUSD:
Neither trade call triggered.