Nice 100-pip winner to close out the week. See EURUSD below.
Here's the US Dollar index intraday with market directional tools: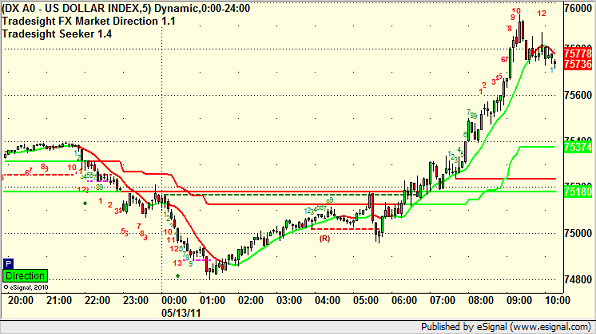 As usual on the Sunday report, we'll look at the action from Thursday night/Friday, then look at the daily charts heading into the new week (9-bar counts on EURUSD and GBPUSD) and then the US Dollar Index.
New calls and Levels Sunday afternoon, none of our big data next week. Options expire next Friday.
EURUSD:
Should have been half size ahead of the CPI, which triggered at A very early yesterday and stopped. In the morning, told everyone both trades were valid again after CPI, triggered short at B, hit first target at C, and closed final piece at D for 100 pips: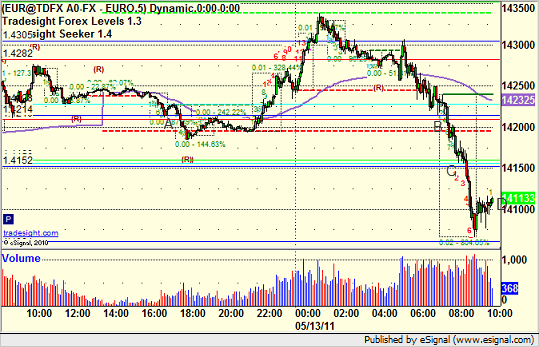 The rest of the report is available only to subscribers.