US Dollar got weaker again during the session. Here's the index with our market directional tool, negative all the way through: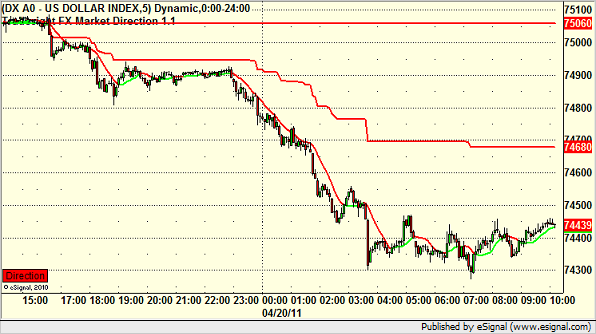 Two nice winners in the GBPUSD (one from this session and one carryover from the last session). See below.
New calls and chat tonight for the last trading day of the week.
GBPUSD:
Triggered long at A, hit first target for 50 pips at B, stopped second half at C. We still had the second half of the prior day's trade on with a stop overnight at 1.6300, which didn't stop, and then raised it in the morning and stopped at D for over 100 pips: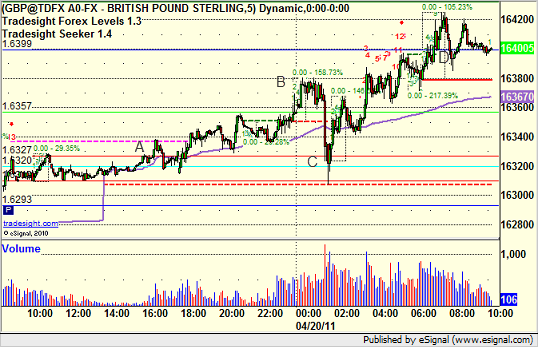 The summary of the other pairs is available to subscribers and trial members only.