A winner to close out the week in the EURUSD for a full 45 pips. See that section below.
As usual on the Sunday report, we will look at the action from Thursday night/Friday, then look at the daily charts heading into the new week (a few things to see on EURUSD and USDJPY) and then glance at the US Dollar Index.
Speaking of, here's the Dollar Index intraday Thursday/Friday with our market directional lines: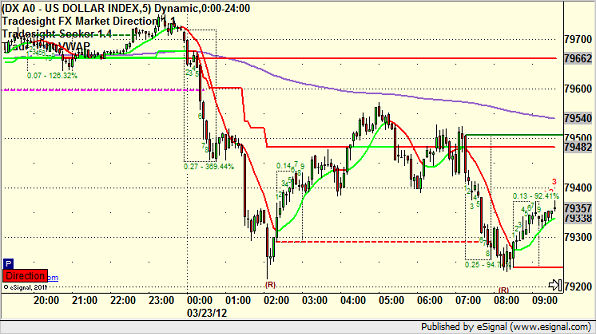 EURUSD:
Triggered long at A, hit first target at B, closed final piece at C: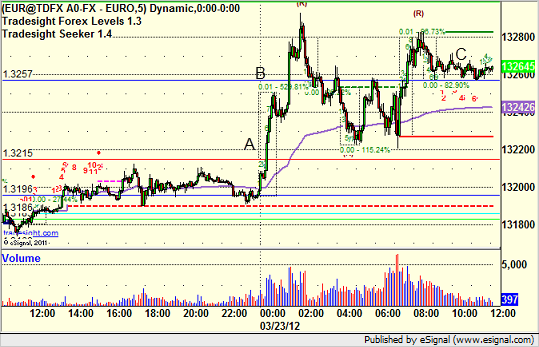 At least that trade washes two stop outs from this slow week. Still no continuation though.