A loser and a nice winner to close out the week on a positive note. Amazing how that happens when you actually get range, most of which came after the CPI data, no surprise.
As usual on the Sunday report, we will take a look at the action from Thursday night/Friday, then look at the daily charts heading into the new week with our Seeker and Comber counts separately, and then glance at the US Dollar Index, which really has nothing new to say.
Calls resume Sunday.
Here's the US Dollar Index intraday with our market directional levels:


EURUSD:
Triggered short at A and stopped. Triggered long at B, NEVER WENT 20 PIPS AGAINST THE TRIGGER LEVEL, hit first target at C, and closed final piece for end of week at D: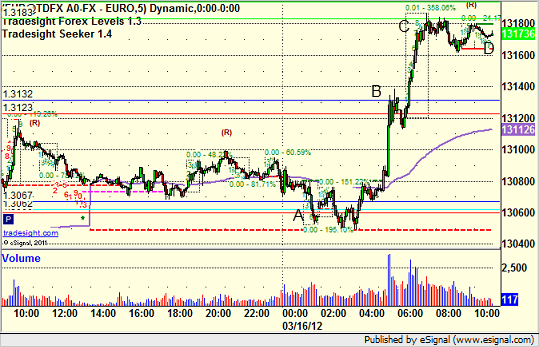 The rest of the weekend analysis is available for subscribers only.