We came into the session short the second half of the GBPUSD and closed that out at the end of the session for a 360 pip winners. No new calls for the session.
Here's a look at the US Dollar Index intraday with our market directional lines: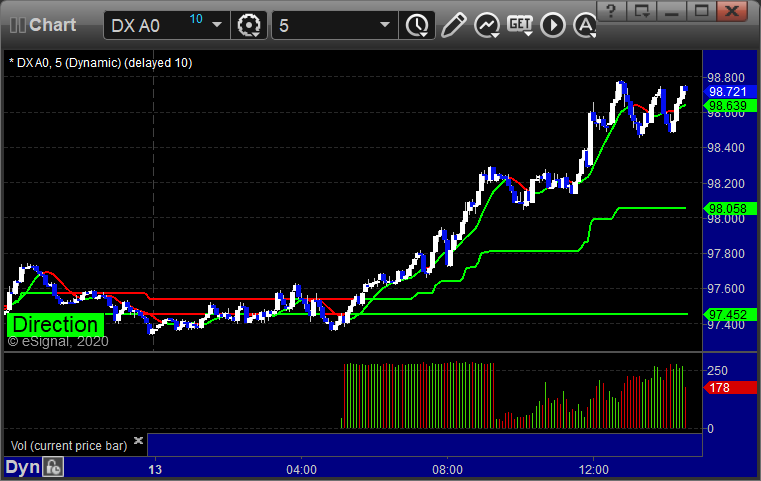 As usual on the Sunday report, we will look at the action from Thursday night/Friday, then look at the daily charts of all the pairs with the Seeker and Comber separately for the week ahead, and then glance at the US Dollar Index.
GBPUSD:
We came into the session short the second half of the prior day's play and closed it out at the end of the this chart for just over 360 pips gain: