No calls for the night ahead of the GDP data as there were no great setups based on the Levels spacing. This ended up being a good thing as GBPUSD and EURUSD were basically stuck in 50-60 pip ranges even with the data. So, we close out the week with a rare day with no calls.
As usual on the Sunday report, we will look at the action from Thursday night/Friday, then look at the daily charts heading into the new week with the Seeker and Comber separately (check the GBPJPY), and then glance at the US Dollar Index (nothing to see there).
Here's a look at the US Dollar Index intraday with our market directional lines: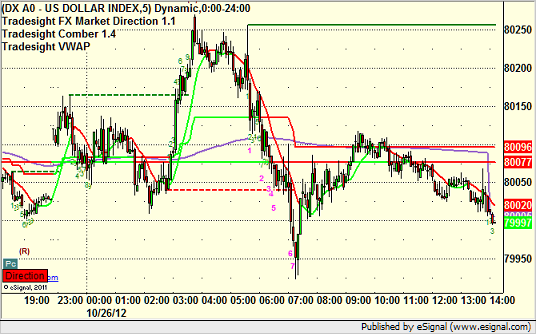 New calls and Chat tonight after 5 pm EST when the new levels come out after global rollover.