The ES tacked on another 34 handles to the latest rally. This is a 106 point rally from low close to high close. Price has settled above the 50dma for the first time since July. The only cause for concern tomorrow is the trend termination formation that just completed. While this are often not trend killers when they are found midrange, the usually make for a tough trade the day after the signal. Be flexible to look for short opportunities Tuesday.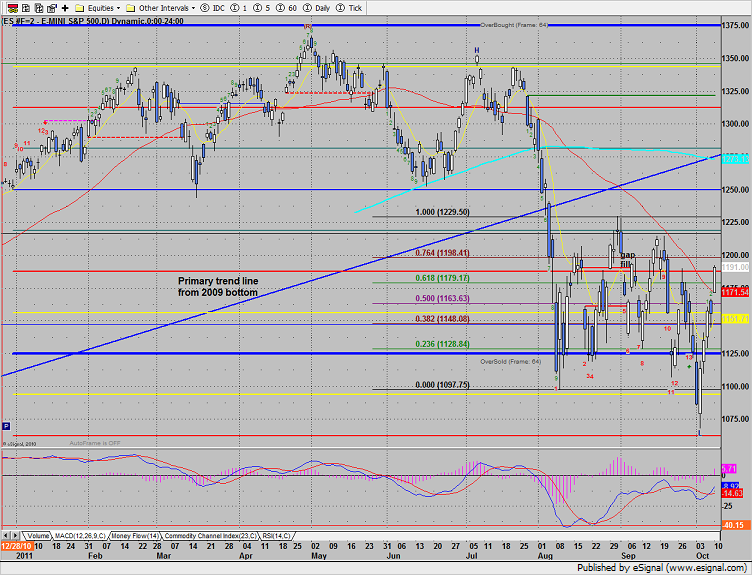 The NQ futures were higher by 75 and also have a trend termination formation. The CCI is right on the cusp of overbought.
Nq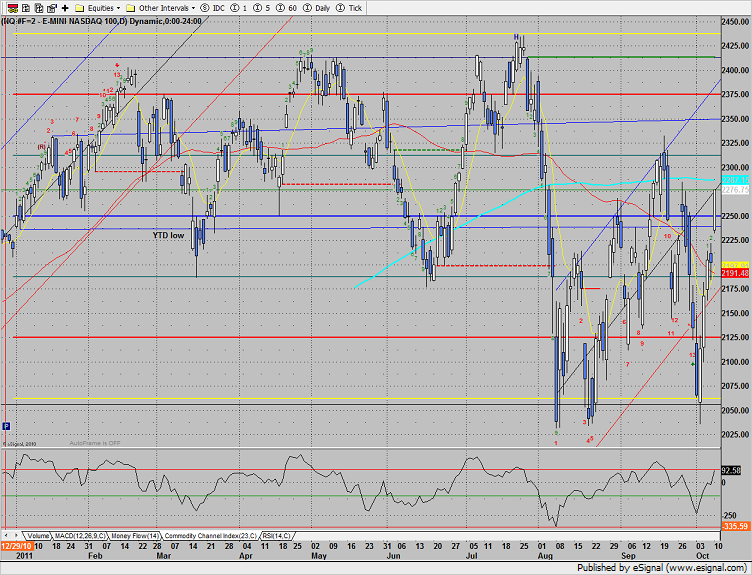 Multi sector daily chart: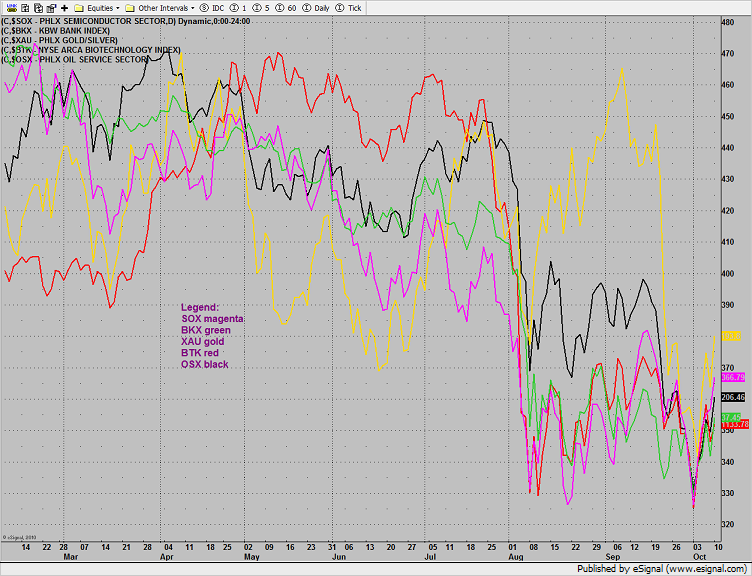 The 10-day Trin remains full of upside energy: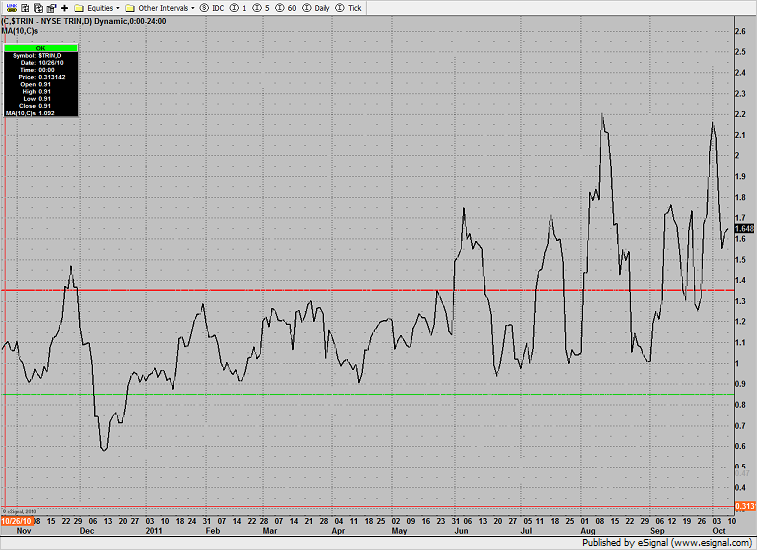 The BKX was the top gun up 5%. Price remains in a downtrend but a close over the 50dma just a little higher should break the pattern. Be patient and be ready.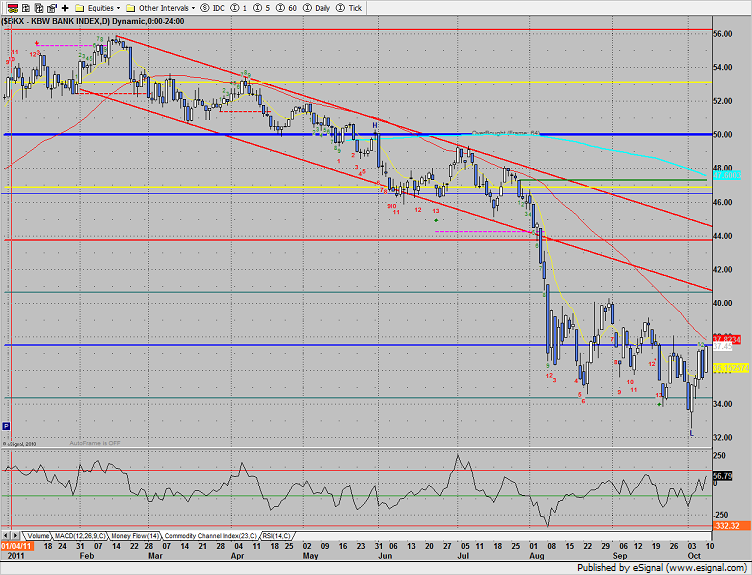 The OSX was stronger than the broad market and has resistance just above 210.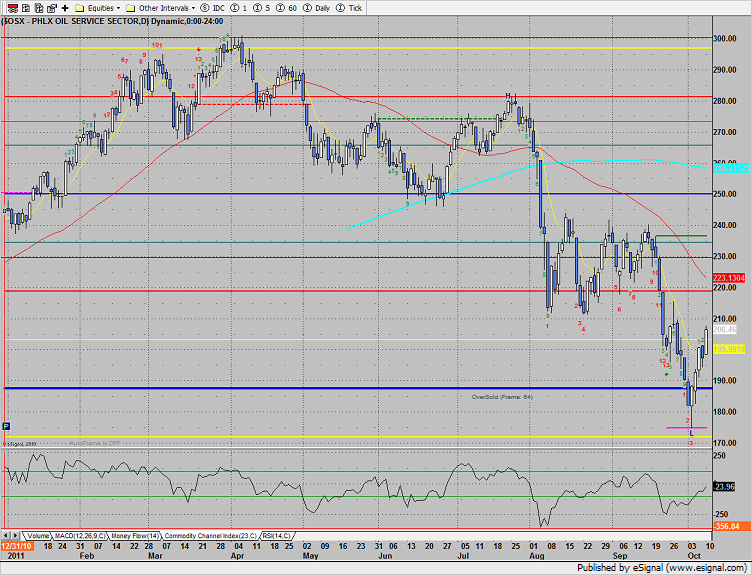 The XAU was higher and traded in-line with the market.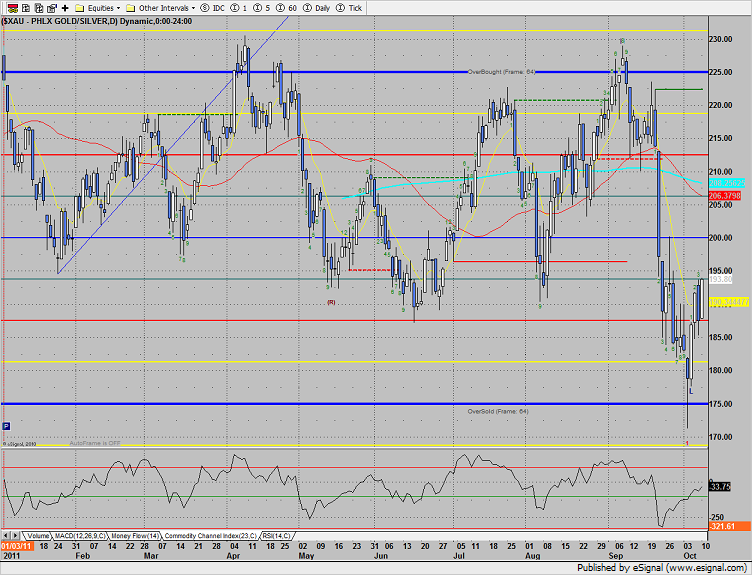 The SOX is moving higher and is right at the upper boundary of the active trend channel. A confirmed breakout would be huge for equities.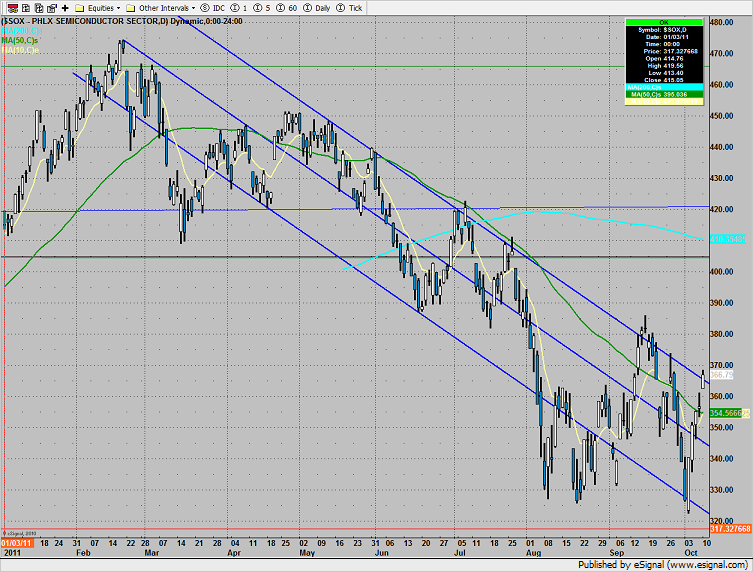 Gold was higher fueled by the sharp weakness in the $US.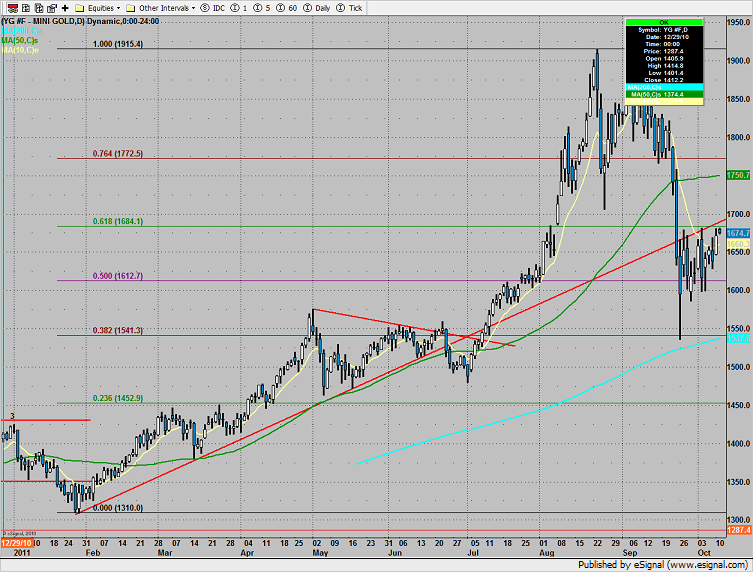 Oil is getting close to the active DTL. A breakout would be positive for equities and bad for gas guzzlers.