Winner and a loser to close out the week. See GBPUSD below. Our FX results for July will be posted to the Blog this weekend. It was a good month.
Here's the US Dollar Index intraday with market directional lines: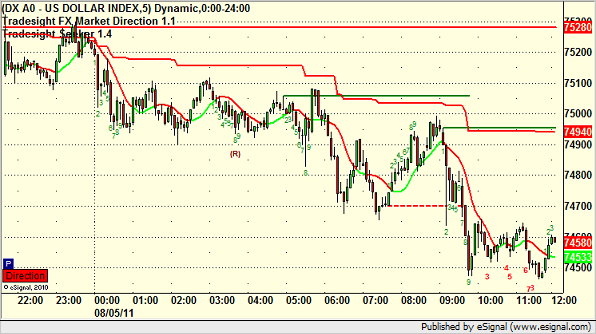 As usual on the Sunday report, we'll look at the action from Thursday night/Friday, then look at the daily charts heading into the new week, and then discuss the US Dollar Index.
GBPUSD:
After a flat night, triggered long just barely at A and stopped at B. Re-entered and gave you two chances in the US session just before C to take it. Hit first target at D and closed final piece at E: