Another nice winner and a decent week so far as we try to wrap up the month, and leave Summer and the August doldrums behind us soon. See GBPUSD below for the trade summary that worked.
Here's the US Dollar Index intraday with market directional lines: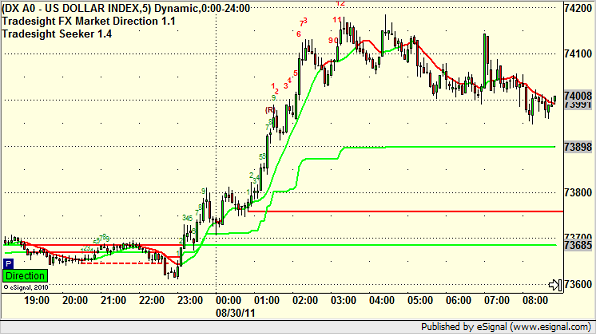 New calls and Chat tonight.
GBPUSD:
First, we stopped out of the second half of the trade from the prior session slightly in the money under the Pivot at A. Then we triggered short at B, hit first target at C, lowered the stop twice in the morning and stopped out at D for about 80 pips of gain: