And as the debt ceiling talks fall apart, the US Dollar starts to fall. Not good. It did give us a winner in the EURUSD that you should still be in under our rules if interested, and I remain half size with all of this going on. It did trigger on a news spike related to Washington, see EURUSD below.
Here's a look at the US Dollar Index intraday with market directional lines: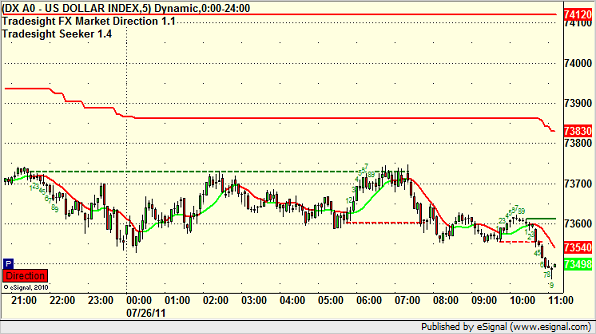 New calls and Chat tonight.
EURUSD:
Triggered long at A, hit first target at B, currently have a stop under C: