More winners as the EURUSD trade from the prior session closed out in the money and the GBPUSD triggered short and worked. See below.
Here's the US Dollar Index intraday with our market directional tool: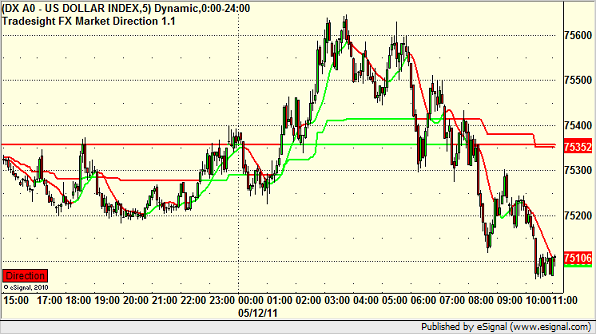 New calls and Chat tonight, but CPI in the morning is one of our big three, so half size.
EURUSD:
Stopped out of final piece at A for a nice winner, you could have also lowered the stop several times overnight if you wished: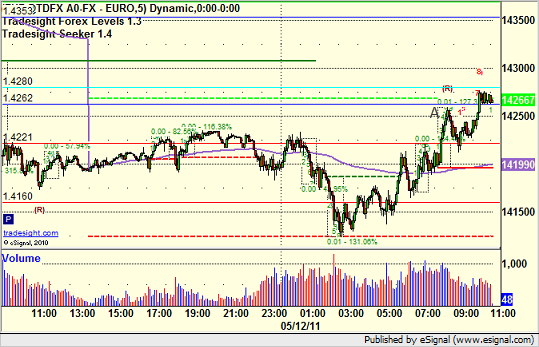 GBPUSD:
Triggered short at A, hit first target at B, stopped final piece at C in the morning: